Artist:
Tom Eaton
(@)
Title:
Indesterren (Into the Stars)
Format:
CD
Label:
Riverwide Records
(@)
Rated:
The second, and more recent release by Tom Eaton (assuming you've read my previous review on 'Abendromen') is in some ways similar, yet in other ways different than 'Abendromen'. This one, as the subtitle might suggest is more space-oriented. From the opening track, "red blazer" Eaton uses touches of cosmic synth, Jade Warrior style atmospheric guitar and even some sequenced synth toward the end. The melody is bloody simple, but you don't need anything more here. I think on "vervagen" Eaton was striving for the mood he came up with on "tuesday/the compass" from 'Abendromen,' but nice as it is, it doesn't quite have the impact. There's a lot more synthesizer overall on 'Indesterren' and while it's varied in tonality, it still falls into that "Hearts of Space" new-agey sound more often than not. Eaton's guitar playing here is another matter. Think of guitarists along the lines of Michael Brook and Tony Duhig and you will get some idea. On the track "midnight clouds and the great bear" Eaton combines all his elements to form something completely different, that isn't New Age but rather cinematic. It's impressive, and achingly beautiful. Although piano is often the main instrument throughout may of these compositions, it's the backing orchestrations that create the moods and textures that really shine on 'Indesterren'. There is also more percussion used on the album which keeps the album from being all herbal tea and woolly sweaters. The Spanish-flavored "venus' is a particularly nice track, and while I wouldn't call it ambient (too much structure), it has a noirish smooth jazz feel to it. Unfortunately, there are lapses into New Age territory, as on "the raven" where piano and synth get new-agey again. As on 'Abendromen,' Eaton saves the real ambient tracks for last, four this time, and these are wonderful atmospheres. In a couple of places I was reminded of Harold Budd, just a little. Over all, 'Indesterren' is a little better album than 'Abendromen' in my opinion, in that it's spacier and has more variety. I think if Eaton starts leaning more towards real ambient and begins to use his piano more for effect than melody, it will spend more time on my playlist, and perhaps yours too.
Artist:
Tom Eaton
(@)
Title:
Abendromen (Seven Evening Dreams)
Format:
CD
Label:
Riverwide Records
(@)
Rated:
To anyone who has ever bought a Windham Hill album, the name Will Ackerman should ring some bells. He founded the label (along with Anne Robinson) and as a guitarist, has numerous releases on it. Turns out that Tom Eaton has worked with Will as a studio engineer and often co-producer on over 50 records in the past six years. Tom is a multi-instrumentalist (mainly piano on these recordings) originally from Exeter, New Hampshire, now located in Newburyport, Massachusetts, although he spends a third of his time at Imaginary Road Studios in Widndham County, Vermont. Now I know what you must be thinking - jeez, this is "New Age" music, isn't it? Well, yeah, it kinda is. But it's also kinda ambient, in some places more than others. Although Eaton describes himself as an "ambient pianist" I think of him more as an "atmospheric pianist". For me, an ambient pianist would be Harold Budd, not George Winston (in his Windham Hill output), and stylistically and compositionally, Eaton leans a lot more towards Mr. Winston than Mr. Budd. On a number of compositions on 'Abendromen' Eaton uses what I could only describe as "Hearts of Space" synthesizer backing. If you ever heard that radio show, surely you know what I mean, definitely "New Age synth". Most of the music on the album is contemplative, herbal tea, warm woolly sweater and crackling fireplace music. It goes down easy with just the right amount of wistfulness and never rocks the boat. The melodic structure is simple; little melodies that are slightly embellished on over time. There was one piece I was particularly struck by - "tuesday/the compass" which has a very nice melody and is beautifully orchestrated with bass, drums synth and percussion. I haven't heard anything this moving in this vein since Schonherz & Scott's version of "Sentimental Walk" (from the movie 'Diva'). The sparse Pink Floydian slide guitar is particularly effective on this track. Perfectly moody with no sap on the tree. The real ambient music on this album shows up on tracks 8, 9 and 10 which are comprised of ambient guitar beds. This is actually the best stuff on the album, very Enoesque in its gentle droning, and saves 'Abendromen' from becoming just another New Age piano album. Worth a listen.
Despite the 8-bit artwork (complete with animated GIF), this isn't full-on chip tunes, but it is a pair of atmospheric synthwave instrumentals that sound like they've been designed to soundtrack a noble pastiche of a gritty 1980's cop movie, set in LA. This could be the score for the nighttime scenes, the lone cop or detective wandering the city, partner killed, wife gone, danger around every corner… I digress somewhat but anyway it's deeply atmospheric, taking some of the reverberant tones and deep bass elements pushed forward by dubstep and applying them to retrowave structures.

Both tracks build slowly and drift away almost as slowly, with both of them acting more like atmospheric grooves than structures dynamic pieces. Title track "They Are Coming Back", with its strong broken beat, is the stronger tune, with a good melodic motif that's strangely catchy.

Second track "Icons" is airier and less sinister, dawn rather than midnight, slightly more up-tempo and with a synth lead line that sounds like it's yearning for a full sung vocal.

This is a nice pair of lushly-produced moody synth grooves that can wash over you a little bit too easily but are high-quality nevertheless. It's nine minutes in total and on the strength of this I could definitely get into an album.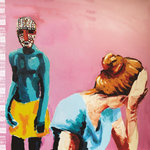 Artist:
Mirt
(@)
Title:
Random Soundtrack
Format:
CD
Label:
Kosmodrone
(@)
Distributor:
Alchembria
Rated:
This new release from Tomek Mirt is that sort of release which sounds as a personal divertissement of his author. Described in the liner notes as a sonic experiment of écriture automatique, it's a collection of catchy tunes supported by a well crafted soundscape based on field recordings.
The quiet sounds of "Second Track" slowly evolve into a rhythmic and hypnotic track while "Must Be Something from Asia" is a concise track based on a small melodic figure. "Ambient Interlude I" uses the synth to underline the field recordings while "Night Sequence" uses them to support the rhythmic structure. "Love Theme" is an evocative field recording with the synth creating a dreamy atmosphere while "Motorboat Chase" returns to more danceable territories and "Sri Maha Mariamman" is an interlude based on field recordings to "Michael's Theme" whose use of voice creates a sense closer to a cinematic experience. "Rush on South" is a simple and short rhythmic track which evolves in the ambient watercolor of "Sunrise on the Beach". The loop of "Main Theme" underline his rhythmic structure whose atmospheric rendition, "Main Theme (reprise)", closes this release.
Repeated listenings reveal the role of field recordings which is the glue collecting the track in a coherent whole; this album could be devoid of memorable moments but it gives the listener the will to press the replay button. It's worth a listening.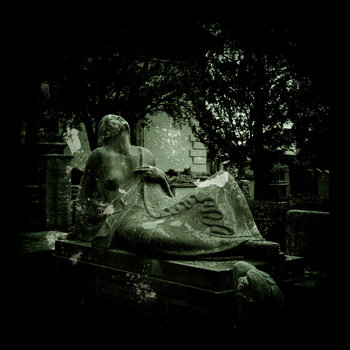 Artist:
Steinebach (@)
Title:
Zeit
Format:
CD
Label:
attenuation circuit
(@)
Rated:
There's few informations about this project despite the fact that Martin Steineback is credited of a considerable discography on Discogs with his aliases, and this is a symptom of the amount of good releases ignored in times where the criterion of the choice of album to review is not clear. The framework of this release is based on two distinct elements: tones generators, probably oscillators, and noise generators, probably guitar with a process similar to the first Merzbow's release and the result is relevant as it creates movements with elements associated with stasis.
The track start quietly with a metallic drone whose resonances generates noisy tones; suddenly a noise, or a guitar, is juxtaposed but it stops to permit the development of the musical material as the juxtaposition of drones which slowly develop with an alternation of quiet moments and noisy ones. However, when it seems that it should last until the end of the track, a pulsating sinewave introduces a section of the track closer to a certain minimalism based on tone generators if the noise insertions did not create a twist in the expectations. In the second half of the track, the introduction of voices, heavily distorted, generates another level of variation with even some samples until the return of the basic elements of the track conducts the listener towards the end of the track.
This is that sort of release which sound simple at the writing level but with the minimum of the means develops a remarkable ends and will stay in the player for a long time. Recommended for minimalism's fans.