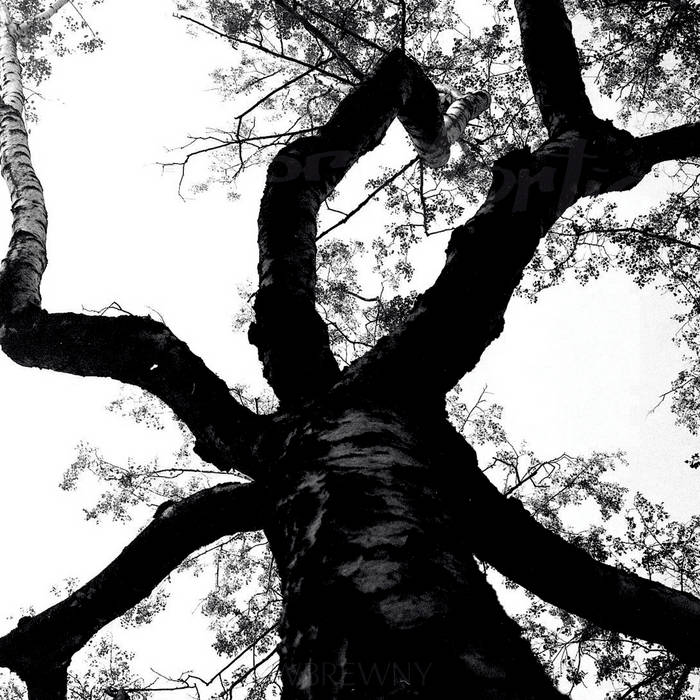 Artist:
Rigor Mortiss
(@)
Title:
Wbrewny
Format:
CD
Label:
Zoharum
(@)
Distributor:
Alchembria
Rated:
Rigor Mortiss is a Polish band from Pock whose music is a sort of post-rock mostly based on repetitive music cells owing to certain minimalism orient towards trance. However, at a closer listen, their music reveals also influences from ritual, or religious, music and ambient music and they include also an homage to Eugeniusz Rudnik, a pioneer of electronic and electro-acoustic music in Poland
After a resonant intro, "Dream Catcher", revolves around a rhythmic cell in a noisy way while "Cyborgernas Bon" is based on an arrhythmic pattern and it features samples from Rudnik's music thus obtaining remarkable sound nuances. "Incantations" is instead the first proper song of this release with the voice of Magorzata Florczak. The synth drones of "Vires Spatii" are a sort of rest as they creates a suspended and meditative atmosphere. The pulsating tone of "Sorgens Stigar" collides with the solemn voice of Hans Seved Åkesson. "Last Sirens" marks a return to more rock-oriented territories and "Escape from the Flashback" is other riff based track that is hypnotic until the voice of Maciej Stoliski doesn't awake the listener. "Cormorant Islant" closes this release with gentle synth with chant of seagulls.
The unusual variety, from a band whose music is based on a deliberate repetitive form, is obtained with the use of a developing line over a static canvas. Highly recommended for fans of post rock that would listen to this release for a really long time.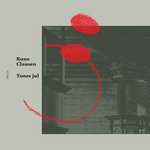 Artist:
Rune Clausen
Title:
Tones jul
Format:
CD
Label:
Forwind Press
(@)
Rated:
"Tones jul" is presented in the liner notes as a work by Rune Clausen that is a musical trip to the Norwegian forests. In the author's view, this release should sound 'dirty and primitive like early 90s black metal' which is an hint that the forest, a central topic of the genre, is a place which is as beautiful as menacing. Moreover, it's the place that reminds of a past, more or less idealized, where human lived with the nature not using it.
While "Kronisk ferie" is a quiet opener with a simple melody after a field recordings of a park, "Tones drøm" introduces the listener towards the framework of this release: a fusion of synth based ambient and field recordings which has a certain evocative character. "Sølje" evolves with a sequence of drones with careful timbres while "Myrgvarv" maintains a remarkable tension. "Det sorte sovekammer" uses a female voice which narrates perhaps a story about the forest and "Tones mor" has a spectrum which reminds of old '30s records. "Barnsnød" is a long and highly structured track which uses samples to create a menacing atmosphere underlined by the grave notes of the synth. "Hræzla" is a quiet and almost melancholic track and "500 år senere" closes this release with the return to field recordings of the first track.
The musical development reveals the clear plan behind the plot which is exposed to the listener and the use of field recordings is not a mere expedient of mise-en-scène, but an element of the discourse. It's really worth a listen.
Artist:
Eyvind Kang
Title:
Alastor: Book of Angels Volume 21
Format:
CD
Label:
Tzadik
Eyvind Kang's 'Alastor: Book of Angels Volume 21' is, for me, a highlight of the entire Masada Book Two series. All of the compositions were written by John Zorn and then given new arrangements by Kang, who is quite simply one of the more brilliant musical minds of the past twenty-odd years. Kang plays viola, violin, sitar, piano, setar, electric bass, our, guitar, janggu, kacapi, kemancheh, synth and percussion - on this one album alone!

The treatments that Kang gives to the songs on this album range from Indian influenced to a minimal classical style, to Middle Eastern and even a grand cinematic sweep a la Ennio Morricone.

Kang employs bassoon, english horn, french horn, oboe, trumpet, sax, cellos, table, voice, conga, clave, clarinets, flutes, geomungo, gayageum, moog synth, tar and more in a grand collision of styles that are beautifully executed. The instrumentation is vast but never cluttered, the arrangements are lush but are open enough for each instrument to have it's own space. The music has plenty of drama but melodies abound throughout, making the album really fun to listen to, as there's always a new line catching the ear.

Twenty one musicians play on 'Alastor'. Their performances, combined with Zorn's compositions and Kang's arrangements make this album one that true lovers of music will want to seek out, regardless of what they may normally gravitate towards.

Recorded and mixed by Randall Dunn at Avast and Marc Urselli at Eastside Sound. Mastered by Scott Hull.
Artist:
John Zorn
Title:
Filmworks XIX: The Rain Horse
Format:
CD
Label:
Tzadik
Rated:
This installment of Zorn's Filmworks series was composed for the animated film The Rain Horse, directed by Russian animator Dimitri Geller.

Zorn chose the trio of Erik Friedlander on cello, Rob Burger on piano, and Greg Cohen on bass. The trio is simply amazing. The way they play off of one another is sublime. There's no other word for it really. At times they play complex runs around and through each other, but for the most part they leave room for one another to play astoundingly haunting melodies. Melody is the focus of the album. Zorn fans will know that this often not the case in his work. The melodies here are familiar somehow, but they're tough to place. 'Filmworks XIX: The Rain Horse' has an Eastern European feel, as would be expected (after all, it was composed for a Russian film), but it's also got touches of Middle Eastern and Western influence.

What struck me most about the music is how emotional and romantic it is. As I said, the melodies are haunting, but they are also catchy. The songs have terrific pacing. Mind you, there is no percussion on the album. The piano, cello, and most obviously the bass create the tempo for these beautiful songs. The piano playing of Rob Burger is among the most beautiful I've heard.

Almost as amazing as the songs themselves is the story of the performing, recording, and mixing of the album. The musicians entered the studio in the morning and knocked out all 11 songs by 6pm. If that weren't enough, engineer Marc Urselli mixed the album in three hours. For an album of 11 songs of this caliber to be recorded and mixed in one day is a testament to the level of talent involved. The energy of the performances were captured perfectly - the sonics are great and none of the intensity is lost. Mastering engineer Scott Hull did an outstanding job. The sound is soft yet energetic.
Artist:
John Zorn
Title:
Dreamachines
Format:
CD
Label:
Tzadik
Dreamachines is the third album from Zorn to make use of the quartet of John Medeski (piano), Trevor Dunn (bass), Kenny Wollesen (vibraphone) and Joey Baron (drums). This collection of songs is a dedication of sorts to William Burroughs and Brion Gysin. The splicing of ideas and nonlinear compositions dominate the album.
It begins with the frenetic "Psychic Conspirators" which finds all four musicians playing at breakneck pace, darting here and there, taking brief pauses to go off in a new direction. All four are in-sync however, miraculously.
"Git-Le-Coeur" starts off slow and menacing before, a quick, jaunty turn into a beautifully-paced section of piano work by Medeski and delicate brushwork by Baron, and finishing with a reprise of the brooding intro.
"Conqueror Worm" features a brisk walking bassline and a somewhat familiar (to fans of Zorn) melodic progression. Wollesen has the first couple minutes to play around before Medeski comes in fairly commandingly and the piece builds before resuming the walking bassline and a focus on Baron.
"Third Mind" has Medeski and Wollesen playing in unison before breaking apart to reveal some fantastic voicings by Medeski, and counterpoint by Wollesen. Another fine walking bassline from Trevor Dunn who, as always, is given enough freedom by Zorn to add the perfect choice of notes where he sees fit. This is a really beautiful one.
"Light Chapels" is one of the most "free" compositions on the album. The musicians dance around each other almost the entire time, coming together for a few seconds here and there.
"Dream Machine" may be the centerpiece of the album for me. Maybe the closest the album comes to "straight" jazz. A very nice melody, with great work by both Medeski and Wollesen, working very closely together. Baron and Dunn make the piece swing.
"Note Virus" is another free, wild ride with even more intensity, especially from Medeski, than "Psychic Conspirators".
"1001 Nights in Marrakech" establishes a very cool Middle-Eastern melody and a dark atmosphere right away and this is held throughout. Medeski and Wolleson trade beautiful solos.
The album ends fittingly with another cut-up extravaganza, "Wild Boys". True fans of Zorn will love this album as will fans of jazz that pushes boundaries and wants to be free. Recorded and mixed by Marc Urselli, who captures all of the nuance, even the vocalizing from who I have to assume is either Medeski or Baron, unless Zorn was in there cheering them on. Mastered by Scott Hull.