Artist:
Anemone Tube & Post Scriptvm
(@)
Title:
Litaniæ Mortuorum Discordantes
Format:
CD & Vinyl
Label:
he Epicurean/La Esencia Records
(@)
Rated:
As long as I've been writing for Chain D.L.K. there always has been, and it seems there always will be projects that have been around longer that I heave neither heard nor heard of, and such is the case with Anemone Tube and Post Scriptvm. Anemone Tube is the dark ambient/industrial noise project of Stefan Hanser from Berlin, active since 1996, and Post Scriptvm is a Russian-American industrial music act based in New York City, active since 1998. 'Litaniæ Mortuorum Discordantes' is a limited edition split album with Anemone Tube taking the first three tracks and Post Scriptvm the last three.

According to the accompanying information, "Originally applied to a particular style of ancient ritual music, in the Classical era the term Litaniae Mortuorum Discordantes attained a negative connotation and was used to criticize those compositions – which, instead of instilling listeners with the desired pious euphoria, incriminated them with a sense of dread, existential anxiety, feelings of death and decay. Finding this aesthetic choice to be most appropriate for the present era, the two post-industrial projects attempted to create their own 'Discordant Death Litanies' for the XXI century. " They have a bit more to say about it than that, but that should be enough to chew on for now.

As always, in spite of the philosophical explanations and raison d'être of the title and concept, one reads these reviews to know what in fact the work sounds like. Beginning with "Myth and the Relation to the World" Anemone Tube projects processed sustained voices over gloomy ambient sustained orchestral pads. Towards the end one can make out cryptic rumblings in the background. "Recueillement (Sa Propre Mort)" is a slow, mournful, organ-based funerary dirge with a good dollop of dissonance. "Irruption of the Whore" utilizes sustained gongs and bellish tones to set its tone, like an unquiet graveyard where a violent storm (perhaps even a hurricane) is brewing. As the track progresses the wind becomes even more violent as you imagine the dead unearthed, coffins ripped open from the ground, mausoleums destroyed, and general havoc being played by some unnatural power. Post Scriptvm then takes over with something completely different on "Buried in Fabula." It begins with an across the board scraping of some stringed instrument and a deep, slow heartbeat, indistinct German voice samples in the background, then melting, descending, heavy synth chords. All the while there is a disquieting, quavering drone and eventually some hallucinatory echoed electronics. Perhaps a theremin and feedback as well. "Dark and Nameless Gods" is a truly harrowing track incorporating a variety of elements (synth, vibes or xylophone, percussion, spoken word, scary drones, etc.) that give such a sense of unease, that in the wrong (or perhaps right) frame of mind you might be driven mad. Final track "Laterne D'Horreur" is based (maybe you could even say basted) with wobbly tremolo synth as other clinking percussion and noise plays in the background over hidden sustained strings. A little more than halfway though the wobbly synth disappears replaced by cosmic drones and eventually sustained voices in the aether, ending with a little radio noise.

This is certainly one of the stranger and thought-provoking dark ambient recordings I've heard in a while, and A MUST for lovers of soul-shredding funeral music built on dissonance triggering spiritual delight. This release is available in three versions - the regular LP on golden vinyl, limited to 200 copies; the special edition on black vinyl with fancier packaging and also a CD limited to 99 copies; and the CD limited to 144 copies. Guess which one they sent me. You're right.
Artist:
Slim Cessna's Auto Club
(@)
Title:
Cypher
Format:
2 x 12" vinyl
Label:
SCACUNINCORPORATED
(@)
Rated:
Slim Cessna's Auto Club has been around for a long time, since the early 90s. They're an American band originally from Denver, Colorado with musical elements of country blues, gospel, folk and other forms loosely grouped as Americana or alternative country. The only reason why they're getting a review here is that they're supposed to have an aspect of "Southern Gothic" to their music. Throughout this album that aspect only surfaces occasionally in my opinion. For the most part 'Cypher' plays like alt-country rock, and there's way too much religion (or pseudo-religion) woven throughout the fabric of this album for my taste. More often than not, these guys sound like the warm-up act for a fire & brimstone preacher at a tent revival. They are competent musicians and vocalists but their material left something to be desired. If you're going to call yourself Gothic in any way shape or form, there's got to be a dark element incorporated into the music. It surfaces only a couple of times on 'Cypher' - on the tracks "Americado," and "Jesus Is In My Body - My Body Has Let Me Down". Yeah, there's a lot of references to Jesus on this album, also to "braces"; in fact there are four different versions of "An Introduction To The Power Of Braces" a song about wearing braces on arms, legs, teeth and faith. According to the accompanying one-sheet, "braces" is coded language. Whatever. The song reprised three times is thrice too much. As you you might surmise by now, I didn't care too much for Slim Cessna's Auto Club or 'Cypher' which was originally released in 2008 on CD but has been just re-released on their own label on a double-vinyl gatefold LP. Of course, they didn't send me that, they sent the CD because vinyl is expensive ya know, and why waste good vinyl on reviewers, especially if they may not like it. Well, this time they guessed right.
Artist:
VV.AA.
Title:
15 Years Of Secret Operations
Format:
Download Only (MP3 + Lossless)
Label:
Secret Operations
(@)
Rated:
Fifteen years for a drum'n'bass label could be considered something close to a geological era, but when the quality is above the standard levels of the scene, such a longevity is a worthy and almost logical goal. As most of the d'n'b followers know, Secret Operations is the personal imprint by the appreciated Swedish producer Seba, whose amazing style combining rumbling low frequencies, liquid phunk and perfectly cut rhythmical patterns, obviously strongly influenced the sound. The fact this collection embraces a so large time span can let you appreciate the way by which the label managed to catch a set of many different stylistic components, slight diversions of a sonic frame featuring the above-sketched features. For instance, some stylish marks of 90ies jungle can be heard on the opening "Pieces" (2002), amazing track featuring the long-lasting voice by Robert Manos on the mic that Seba co-signed with Jasper Dahlback aka Lenk (another talent of Swedish scene) or the gunfires of the harsher side of jungle of the mentioned decade shaking the grounds of tracks like the bicephalous tune "Fire Like This" (2006) by Seba and Dev 'Paradox' Pandya. Nuances of 'Indian-summer' sonorities grasped into nervous breaks can be heard on the enchanting "Second Thoughts" (2008) by Finnish producer Resound or darker slides like the visionary accelerations of "Heavy Traffic" by Seba and American brilliant producer Method One (2011), exacerbating some contemporary madness, or the menacingly rumbling tones of "External Reality" (2005). Some songs, that maybe boosted your dreams yet, cannot be but included: the lovely "Blaze and Fade Out" (2008) - featuring one of the mellowest male voice in Swedish scene, the one by Kirster Linder -, the psychedelic refreshing flights of "Cant Describe" - one of the best moments taken from Seba's last album "Identity" (2013), including samples from some unspecified airport...I didn't use the word 'flight' by chance! - or the sweetly hypnotic "Life Is". Eighteen delicious extracts to celebrate a well-deserved respectable age! Long life to Secret Operations.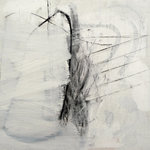 Artist:
Simon Whetham
(@)
Title:
InTolerance
Format:
CD
Label:
Kohlhaas
(@)
Rated:
In the presentation of this opus, Simon Whetham uses the term Tolerance in both ways: the mechanical meaning of the imprecision that could be accepted to ensure that elements fit together and the social meaning of the recognition of a different culture. As usual for him, this is release is based upon sounds, mostly field recordings, from various venues around the world; so, it becomes also a moment to state in the lines notes that crossing borders should be "a basic human right".
This piece starts almost quietly with a buzz until a metallic beat introduces a field recording interlude where small sounds emerges from a background noise and when the noises returns, immersed in a pure silence, they moves around the audial field and the track begin to evolve around relationships: between electronic sounds and organic i.e., derived from field recordings, ones; between quiet sections and loud ones; between clean and metallic sources and noise ones. So a couple of things are significative in the analysis of the track: the background noise that is properly the unintelligible mass of sound in which we are immersed in almost underlined and acts as a way to mark a difference between the part where sonic details emerge from a complete silence; a couple of guests, Active Crossover:Mooste and Eamon Sprod, are present in delimited parts of the track as a further hint that this is music requiring a dialogue with the listener.
As the track evolves, listeners used to hear compressed tracks that occupy all the environment are challenged to search sounds in a certain place while in other moments are faced with surrounding noises and this could be also seen as a political commentary or a representation of the factions in the cultural field. Almost essential.
Artist:
Yasunao Tone
Title:
AI Deviation #1, #2
Format:
CD + Download
Label:
Editions Mego
It could be described as quite brave as a musician to help create computer software capable of analysing your previous musical work and using neural networks to 'compose' a new piece of music in your style automatically. It could open you up to accusations of predictability or being monotonous. It could even make you redundant. But that's what well-established Japanese multimedia artist Yasunao Tone has done here, with the help of some New York State Council grants and Prof. Tony Myatt from Surrey University in the UK, who arguably deserves equal credit on this release. The results are, well, inconclusive.

The result is two "AI Deviation" pieces, each over half an hour long, which are exercises in unpredictable electronic pattern synthesis. It's immersively noisy- glitches, white noise patches, squeals, risers, rumbles, squelches, Radiophonic Workshop-style analogue laser-style electronic effects and general mess pervades. Quieter patches are few and far between. Traditional tonality is defenestrated and the listener's ear is tantalised with pitch layering that occasionally, almost accidentally, drifts into complementary pitches before skitting away quickly into discord and unhinged screeching. Some extreme stereo separation adds to the sense of alienation between parts.

Something so abrasive, arrhythmic and superficially random is perhaps one of the easiest musical styles to auto-generate (somebody with a more middle-of-the-road taste might refute whether this is music at all), but save for the press release, you could happily believe that this music was written by a human- albeit a tense, attitude-heavy human in a grumpy mood and with a love for very awkward noise.

So if I can script a computer program to write these reviews for me, then the circle will be complete.