image not
available
anymore
Artist:
Dronny Darko
(@)
Title:
Neuroplasticity
Format:
CD
Label:
Cryo Chamber
(@)
Rated:
The follow-up of Outer Tehom, his first full length album on Cryo Chamber, is described as "an introverted journey through the psyche of the listener" and is a release that seems inspired by the neurological process which are activate in the comprehension of music. From a structural perspective is a rather canonical dark ambient release but it shows also some influence from what is called "sound design", so it's not only a matter of drone but there's the use of noises that are related to almost recognizable sounds.
Small rhythmic sounds floating in space open "Mirror Neurons" and prepare the way for an immersive second part where this sounds are reverberated to create the space for a drone creating a sense of void where also some sample are barely audible in the background; a noisy interlude marks the beginning of the final part of the track based on a slowly changing drone and sample that seems the sounds of the beginning time stretched to be shorter. "Circuits" starts quietly and adds layers of sound until, at his climax, it starts to subtract them. "Plazma Lake" is a long track divided in two parts: the first is based on a small noise which gradually evolves while the second on a drone slowly evolving into silence. The initial background noise of "Electrical Membrane" starts an almost noise track where all sound are placed in a cinematic way so they start abruptly as a menacing drone starts to finish the track. "Ion Voltage" juxtaposes noises and drone to generate an impressive sense of movement.
The focus of the musical development is truly based on details rather than on structure so it's a sometime predictable record however it shows an impressive technique on sonic manipulation which blurs some barrier between noise and drone so this release really sounds good. Recommended for fans of the genre and to be heard preferably on headphone to enjoy a bunch of sonic details for the curious ear.
Artist:
Krojc / Fischerle
(@)
Title:
John, Betty & Stella
Format:
12"
Label:
Monotype
(@)
Rated:
One of the most original releases that recently met my eardrums is this bizarre sonic collage that Polish musicians and producers Jakub Pokorski and Mateusz Wysocki, who amalgamated a series of fragments they took from one of those cassette-based educational English lessons for beginners that were quite popular in the 80ies. The source of these fragments is "Listen and learn" (authors: J. Smalska, J. Rusiecki, B. Krasnodebska - issued by Muza Polskie Nagrania) and it was quite bizarre to discover that this collection of innocent English lessons got mentioned in an academic study around the more or less subliminal role of media in the gender-specific division of roles and functions. The way they re-arranged different fragments are really funny as they built a proper and somehow thrilling plot, that got enhanced by a sort of audio commentary, which explores many different areas of electronic music on the basis of the textual content. For instance, the somehow disquieting hyper-reverberated orchestral mayhem after a voice announces a lesson about modern art perfectly renders John's inability to understand or empathize with modern painting unlike Stella in "Figure Behind You", the smokey techno movement they inoculated while Stella blames John for smoking too many cigarettes in the same track, the obsessive and piercing musical dramatization of John's headache and the psychotic slowed movement for a discussion about the recipes of porridge between John and Betty. The acme got reached on the final track "A Musical Evening" (Section 52 of the course!), where the authors build an amazing electronic movement in between Felix Kubin-like dadaism and sci-fi lounge music, that gradually interrupts as if the tape got more and more jammed, demagnetized or overwritten. A nice way to improve your English!
Artist:
Rob Sparx
(@)
Title:
Dreamin' EP
Format:
Download Only (MP3 + Lossless)
Label:
NexGen Music
(@)
Rated:
The intro of the first song of this new EP by Rob Sparx that played in my headphones could be fitted to a remake of Dr.Strangelove for cosmic age, but a string sample, which could resemble the one that Roni Size used on his well-known tune "Dirty Beats", ignites bouncy groove and such an uplifting combination could be vaguely matched to some past entries by Omni Trio in order to give an idea of what you could expect. By the way, Leicester-born producer, who is known for his multifaceted approach and extremely versatility, saves his good reputation over the other three tracks of this tidbit: "Navigator"'s chopping on drums and sonorities which are closer to sci-fi soundtracks could let you imagine Rob managed to launch some junglist in orbit and memories of ragga-spotted jungle resurface in "Jah", whose occasional digital spins on vocal elements and flanger-like rotations can suit a junglist camouflage of Johnny Mnemonic! The highest peak of this EP got reached on the title track "Dreamin'", where Rob made a soulful tune, which could be matched to some glorious moments of the past with the connivance of the lovely voice by Dee Ellington, singing over a typically jungle bassline and the awesome drumming by Felix Weldon, whose amalgamation could resemble some outputs on Earth, the "organic" division of LTJ Bukem's Good Looking Records.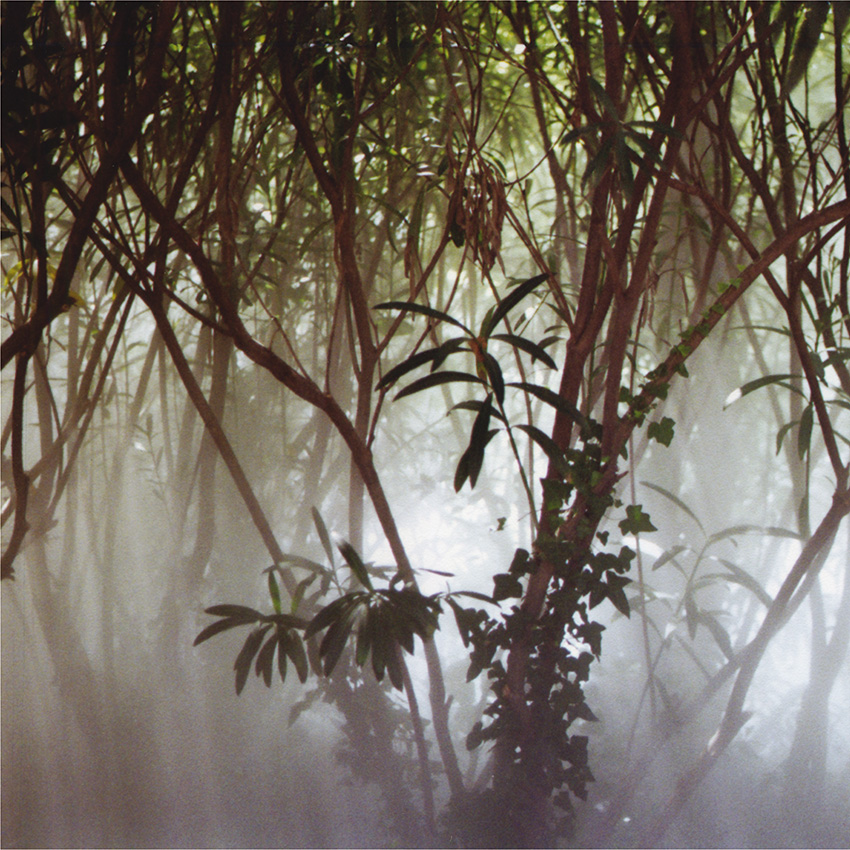 Artist:
Nicola Di Croce
(@)
Title:
Istruttiva serie
Format:
CD
Label:
Kohlhaas
(@)
Rated:
'Istruttiva serie' is based on a set of field recording done in territories near the city of Rovereto; as Nicola Di Croce is a composer whose musical language starts from thought about the relation between territory and sound, he decided non only to document the sound of the places but also to create a dialectic with folk guitar which is one of the typical instruments of those territories.
"I" starts this release with samples played backwards and filed recording whose resonances are clearly audible and it evolves, after an almost pure field recordings part, in a juxtaposition of drones which fill the audible spectrum and, when it seems to close with the tapes that opened, it shifts direction and uses sparse sounds. "II" is a short track where a guitar melody interacts with field recordings and noises. "III" shows how a field recording could be progressively transformed into into an almost noise track. The guitar samples and the samples of "IV" generate a soundscape of subtle nuances interrupted by static noises. "V" closes this release layering samples which almost hypnotize the listener.
All tracks are characterized by an impressive cure for details: the samples are often placed in a particular place in the aural field and they move with great precision, the resonances are enhanced when they create a relation with the underlying soundscape and the guitar is not used as an exotic spot but to avoid the effect of pure sound to hook the recording to the territories they belong. It's arduous as is sometimes abstract but is truly impressive.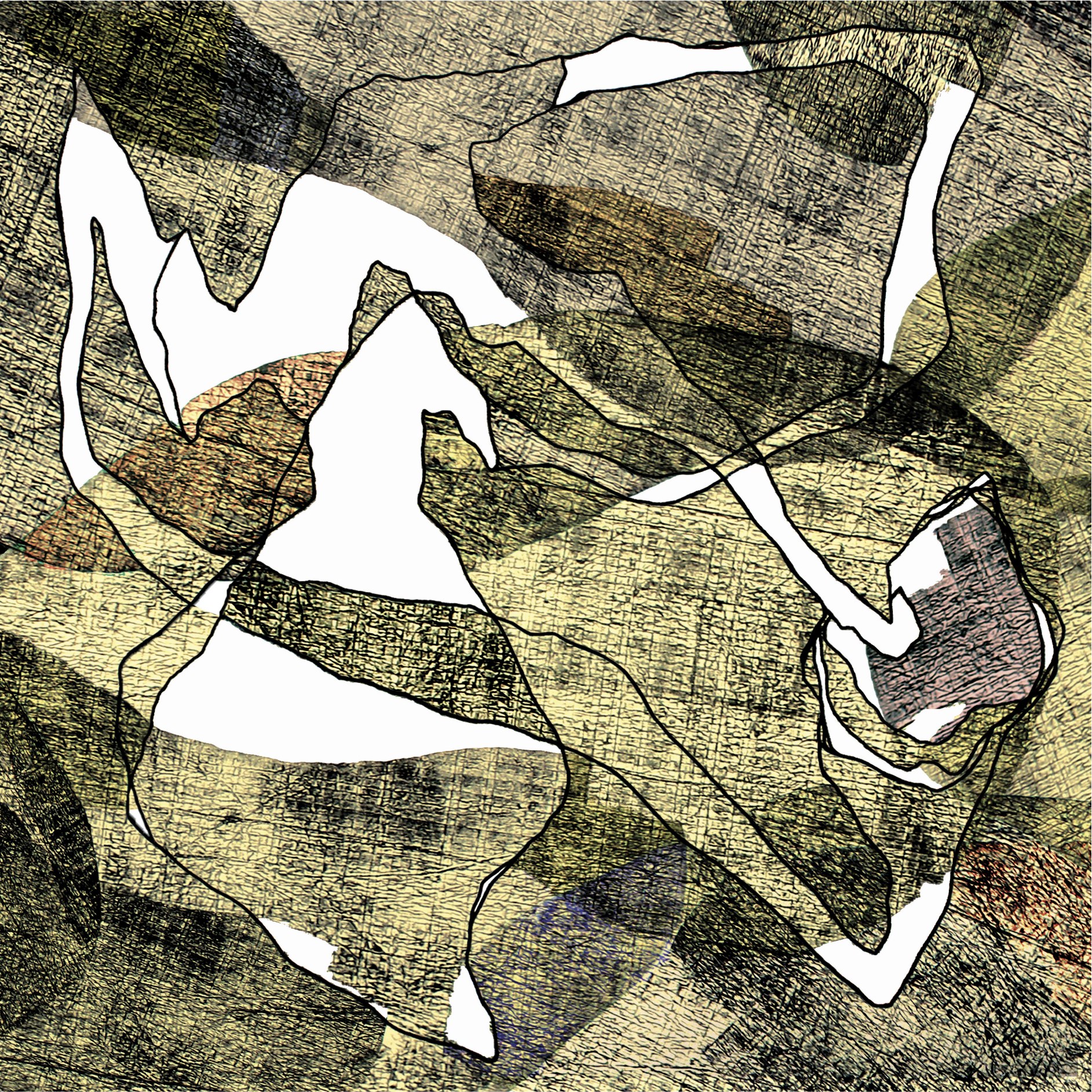 Artist:
Metzengerstein
Title:
Alchemy To Our Days
Format:
12"
Label:
Kohlhaas
(@)
Rated:
The follow-up of the well received "Albero Specchio" is a release whose center is a form rooted at the more guitar oriented path of krautrock, so psychedelia is the other sonic reference of this band. However the field recordings of Giovanni Lami, and the presence of Virginia Genta and Marco Baldini, bring this release far from mere nostalgia to recover the principal aspect of that period: experimentation.
The field recordings of "BuraÃq" open this release as an introduction for the oriental flavor of the guitar that starts a meditative first part of the track while the second one is focused is focused on an acid guitar. The sax of Virginia Genta in "Conversion to Wha Wha" marks an intersection between the psychedelic structure of the band and free improvisation. The atmospheric first part of "Inlay Fern", based on guitar resonances and silences, is mirrored by the abrasive second part. The quiet strumming of "Black Son from the Ashes" evolves in evocative guitar lines. "Peak of Meditation" is almost a drone track floating in sounds rounding upon itself. "God Discent" alternates meditative moments to silence to harsher one closing this release with isolated notes.
This release shows how a codified form and a spartan setup (Metzengerstein are basically a rock trio) could bring a sound full of nuances as they are always searching some swerve in form and some details in execution. Truly recommended for all fans of this genre.