The latest by prolific ambient-drone producer, Meho Grbic, based out of Bosia and Herzegovina, produces dark/deep ambient and drone, often as a musical response to post-war Bosnia and its ongoing political, social, and economic malaise. Grbic works in mainland Europe for half a year and lives as an artist in Bosnia, where employment is scarce, the other half. However, he always brings his microphone and music production gear everywhere he goes to absorb and musically respond to the world around him. In Bosnia, Grbic finds no shortage of inspiration as his environs are frequently the source for his album and track titles, not to mention the very title of his label, Crna Zemlja, which means 'black city'. For all the bleak vibes and darkness that inspires Meho, the music itself is meditative, darkly beautiful—in a dreamy sort of way and recalls some of the early work of Thomas Koner. "04:00AM Wake-up Call" is an example of the way a Meho track is crafted, starting with a sustained ring, either from an alarm clock or an actual wake-up phone call, then processed and melded with ambience until itself seems a kind of illusion. "Grey Communist Buildings" feels more space ambient for all its vast, resonating feel despite its title. "Third World Train Ride" starts with reverb-drenched creaks and shuffles of busy movement, leaving a train station before it plunges into drone world, with continuous, lulling clickity-clacks and echoes, perhaps emulating the half-sleep state of drowsy commuters. "Vertigo" is the darkest drone piece of the lot, where amidst sustained, menacing tones it seems a demon is trying to speak through a nether-portal. "Sandman" is gorgeous, likely the respite of the "Crappy Day", evoking the dreamlike feel of the music of Celer. Each track here has unique textures and tones so you really feel as if you are listening to a full album rather than mere variations of a theme. Pretty much all Meho albums are worth immersing yourself in, but this one is not a bad place to start. Pity about the title, because listening to "Another Crappy Day" makes my day anything but.
This miniature Born In Flamez package consists of "50 Down", a radio edit-length seriously downtempo bit of esoteric glitchy off-kilter broken electro-house, plus the title track, a two-minute long fragment in a similar vein but with a marginally more urgent and synthwave flavour.

There are strong plaintive melodies throughout and you can see why other Born In Flamez tracks have been included on Modeselektor compilations. It's eloquent, smooth, moody stuff, very richly layered and balanced, developing and shifting at a fair pace, working and reworking elements in a way that deserves serious appreciation.

However has the structure of a promo sampler rather than a fully fleshed out release. The 7 / 8 time of Born In Flamez and the brevity of "Careful…" feel more like incomplete experiments, tiny extracts from a bigger work-in-progress released before they are fully fleshed out. As a result this acts more like a teaser for a forthcoming album than as a release in its own right- but as a teaser it's mouth-watering.
Part of the ongoing Vintage series by Cologne, Germany-based Marco Koller aka Smooth, Vintage 04 is among the more ambient-atmospheric and downtempo releases as it is deep, nocturnal and resonates with a touch of romance. Earlier iterations such as Vintage 03 and 02 were more deep techno and tech-house a la Swayzak with strong kinetic energy, but 04 contrasts with a dreamy voyage. Vintage 04 also strives to be 'otherworldly', evidenced in the use of either science documentary or fiction narratives and rocket launch pad dialogues that weave in and out of the sonic aether as well as track titles such as "First Contact", "Galactic Outpost", and "Into Space 2080". However, this star system was already charted by the likes of Basic Channel/Chain Reaction and if you are an Archive.org dweller, Rktic's Northern Lights (THN005) release. That this corner of the galaxy was already explored does not diminish its beauty as it is still a pleasant excursion and Koller guides his spacecraft expertly through the region. The Vintage series and especially 04 works well to download to a digital player and take on long night walks or read sci-fi to or trip out to at home as the shortest track clocks in at seven minutes and the longest, 17. One of the coolest details about production of the Vintage series is that Koller exclusively uses hardware electronic gear and outboard effects to produce them such as an assortment of Korg's, Rolands, and Behringer's and has a comprehensive gear list on his artist site. Case in point is "Into Space 2080" where the tracks starts off dreamily with shimmering Basic Channel-esque electronics and what you initially think is a grooving bassline then morphs into TB-303 acid tones followed by nice, understated rhythms and beats. The Vintage series is a treasure find for electronic/deep techno enthusiasts and Marco Koller is a skilled purist worth listening to and following.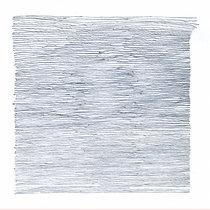 Artist:
Gintas K
(@)
Title:
Low
Format:
CD
Label:
Opa Loka Records
Rated:
This release from Gintas K is an exploration of a form that could be vaguely defined as glitch but with a sharp sense for the construction of song. The track of this release are short pieces where sound elements which are usually used in long composition are deconstructed into miniatures that could be even enjoyable by listeners of more conventional music.
Upon a context of small noises, "pri" exposes an almost pop melody while "pazr" relies on a slow theme and "git" is almost a noise song focused on sharp sounds. The accumulation of sounds makes "tas" a track which start quietly and ends in a surrounding way while "geras" is based on sustained sounds. In his complexity, "po" sounds as a minimalistic piece and "jodds" oscillated between clean sounds and distorted ones. "gg2" uses the amplitude envelop to creates oscillating masses of sounds and "ziu" uses noises without creating a thick mass of sound but instead generating a sort of melancholic melody while "arsi" is an aggressive track constructed with the same elements and "zrtQEW" closes this release with a quiet ambient watercolor.
This album is a nice example of hijacking an experimental genre into a vague form of pop music without being trivial and with an impressive sense of measure. It's really worth a listening.
image not
available
anymore
Artist:
Ugasanie
(@)
Title:
Border of Worlds
Format:
CD
Label:
Cryo Chamber
(@)
Rated:
According to the liner notes, the Ugasanie's release is focused on the beliefs of the people of the Tundra at whose center there's the shaman and his reborn after eating the Amanita Mushroom. To narrate the ability, after this experience, to traverse between worlds with his spirit, Pavel Malyshkin makes a great use of samples to create a sort of cinematic experience and, with this narrative element, unify the tracks.
The first seconds of "White Death" immediately depict a cold atmosphere where samples upon the drone create a sense of impending menace, while "Over the Tundra" is more descriptive of a vast and uninhabited landscape. The deep bass frequencies of "Obfuscation" create the context for the final samples which create a narrative hook while "My Mother-Beast" are "On the Branches of the Sacred Larch" are almost canonical dark ambient tracks acting as an interlude to "Initiation" where the use of the voices in the background are truly evocative and continues the description of the place pictured in the cover art. "North Breath" seems to be based on a discernible little melody with isolated resonances of piano tones. "Way of Amanita" is a timbre's crescendo which quietly starts and ends after an endless accumulation. The narrative element returns in "In Cold Arctic Winds" where the samples are carefully hidden in the soundscape and "Endless Winter" closes this release with even an hint of melody hidden in the drones.
Even if someone could find this release a little too adherent to the genre's canonical form, the Ugasanie's writing makes this album something that unfolds upon repeated listening to enjoy all the subtle nuances of the sound. Recommended for fans of the genre.