Artist:
VV.AA.
Title:
Ingredients:050
Format:
12"
Label:
Ingredients
(@)
Rated:
The 50th release is always something to celebrate for an independent label, but the somehow strange and almost unusual aspect for Clive's Ingredients, one of the most seminal drum'n'bass label, is the fact that it has never seen any output signed by his brilliant boss, who waited for this important goal before (co)signing his first track. The whole B-side includes "Parasite", an impressive collaborative track by Clive and the evergreen Mancunian producer and DJ Response - a collaborator of the label since 2013 as well as producer of some great tunes on likewise renowned labels such as Commercial Suicide, V Records, and Mars -. These wise beatmakers will let you move your body and your mind over worries that a player of Plague or a brilliantly paranoid mind could understand by inoculating into a foamy kicking roller a voice-over listing the most dangerous threat to humankind: bacteria, viruses, and ideas... Response also co-signed "Code 98" with Pliskin and, as the title could suggest, they dusted off a weaponry of sonorities (including those lovely drumfunk-driven bouncy rhythmical patterns) that will bring d'n'b lovers back to late 90ies. Last but not least, even if it's the tune that open A-side, "Interstate" by Duncan Busto aka Spirit is likewise vintage - I don't hear a so pervasively massive usage of flanger since ages - but similarly energetic. Happy 50th ingredient!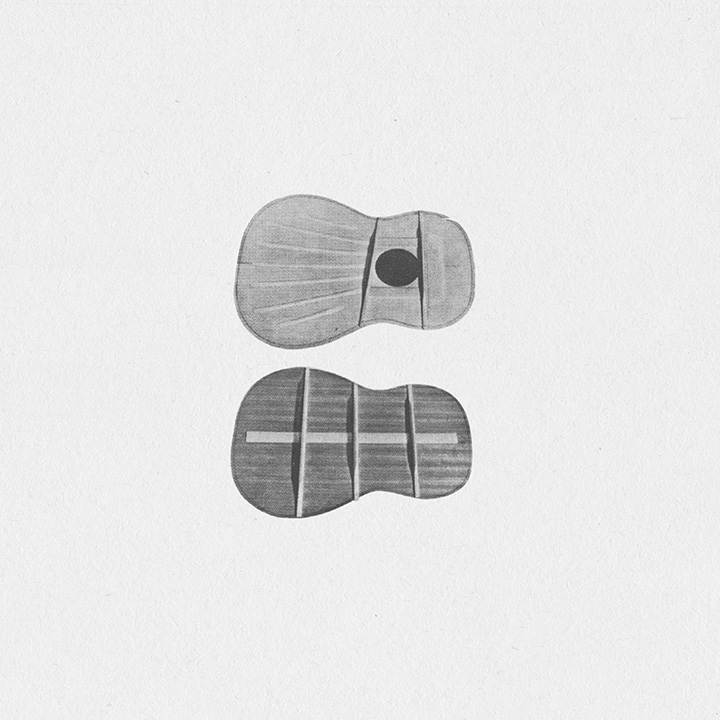 Artist:
Emiliano Romanelli
(@)
Title:
Tabulatura (Volume 1)
Format:
Tape
Label:
Terziruolo
Rated:
This release from Emiliano Romanelli, well known as a Tu m', documents a series of sessions performing an indeterminate composition for sixteen pre-recorded guitar loops and computer with custom software. This composition places itself in a path, almost a tradition, to create music using the same musical elements disposed in different ways challenging the notion of music as a written score which produces an invariable result. The musical output is a series of drones whose construction is multifaceted and demanding at aural level.
"Pattern # 45" quietly opens this release and exposes the structure of almost all track: a pivotal drone and the rest to generate resonances and peaks. "Pattern # 25" is based on doublings. "Pattern # 46" is rather short interlude to "Pattern # 22" which shows subtle nuances and a sort of movement in space. "Pattern # 38" tries a tonal movement and sound line an interlude to "Pattern # 49" which is closer, at a writing level, to "Pattern # 22" and the three track could even sound as a single track in three movements. "Pattern # 67" closes this release as a minimal track based on almost inaudible variations from the pivotal drone.
There's a research at a writing level that let the listener apparently disoriented as this release sounds new while it sounds old and this is due to the intention to push the boundaries at the meaning level rather than on the novelty one. It shows a path for further developments and it's worth an attentive listen.
Artist:
Celer & Machinefabriek
Title:
Compendium: Collected Singles and Remixes
Format:
CD
Label:
Irrational Arts
(@)
Distributor:
Bandcamp
Rated:
"Compedium: Collected Singles and Remixes" compiles the six tracks recorded by Celer and Machinefabriek for their trilogy of 7" singles which were self-released throughout 2012. It also includes one new track and a series of remixes by Stephan Mathieu, Sylvain Chauveau, and Nicolas Bernier. This album is almost tailor-made to be experienced upon first rise in the AM, or when a 50 minute reboot beckons.

Celer and Machinefabriek's collaborations are highly ambient; there is barely a pulse anywhere in their collected works. Most of the tracks feature prolonged, alluring swells that seem to prescribe evenness and harmony with just a delicate touch of tension from time-to-time. All of the trilogy tracks blend well together in both sequence and timbre. Some compositions -- notably 'Penarie' with its ominous, sweeping, low-end distortion -- billow within the first 90 seconds, percolate in their discord, and finally arrive at their well-timed beauty.

Conversely, the long additional track 'In/Out' deep-dives into ambient bliss straightaway, then slowly transcends into an alluring, splendidly-phased distortion. It accomplishes a great deal in just under 3 minutes, and sounds complete. As for the remixes, I did not notice significant deviance from the source material, though two of them (Chauveau's remix of 'Sou' and Bernier's remix of 'Mt. Mitake') have an edginess that suggests the separation process has begun.

Though it is a collection of works, "Compendium" is well-integrated, focused, and worthy of front-to-back consideration.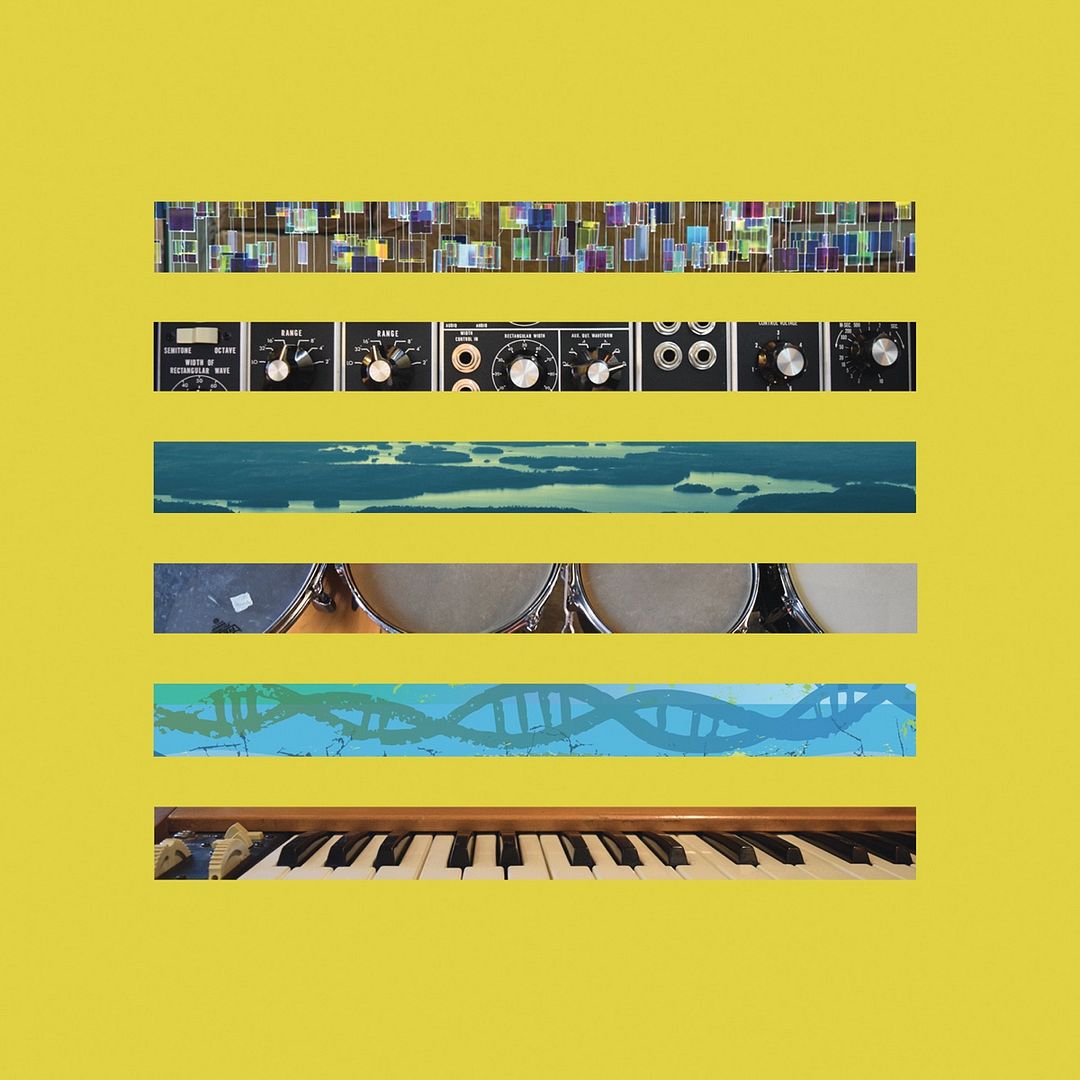 Artist:
Mike Olson
Title:
Six Projects
Format:
CD
Label:
Innova Recordings
(@)
Distributor:
Naxos USA
Rated:
Mike Olson's "Six Projects" provides just as many, if not more, compelling reasons to revisit the album. Even though at times audible information is sparse, and the album is perhaps on the long side at just over 55 minutes, I often found myself captivated, wondering what would happen next. I kept wanting to descend deeper into the sonic trove of his fragment-based compositions.

'What They're Doing', which was created from preexisting musical fragments performed by the contemporary music ensemble Zeitgest, very successfully invokes the spirit of Frank Zappa's so-called 'xenochrony' style of composition. Said fragments are layered and re-orchestrated to create a work that sounds simultaneously totally random and highly deliberate. And impressive!

20-minute-long 'Noopiming' is a single-movement a cappella choral piece in which the title of the work also functions as the text. Beautiful, brilliant chord voicings pierce the soul and ebb and flow in the form of primordial-inspired vocalizations. 'Noopiming' was inspired by the Boundary Waters Canoe Area Wilderness in Minnesota, a locale I have actually been to, albeit 20+ years ago.

'Implied Movement' and album-closer 'Shift' are similar in that Olson utilizes a Minimoog for both. Hello Minimoog: meet minimalism courtesy of a Big Muff distortion box! 'Implied Movement' has the distinction of employing repeated ostinatos, and though there is rhythmic similarity throughout, the patterns are slickly orchestrated by what the composer describes as "chance operations," which are created by random voltage applications. The driving motif of 'Shift' reminded me of a John Carpenter score, slowly pulsating amidst mutated voice samples.

"Six Projects" features performances by Zeitgeist New Music Ensemble, current and former Rose Ensemble singers, Dave King, Heather Barringer, Tom Kehoe, and Mary Danna.
Artist:
Coppé (@)
Title:
20rpm
Format:
CD + DVD
Label:
Mango + Sweet Rice
Rated:
BUY from
Coppé is one of the most eccentric and eclectic electronic music artists to come out of Japan, although she might as well be an alien from outer space... and although you might not have heard of her or her species in the western world she is actually celebrating her 20th anniversary with a very beautifully packaged and ambitious release available as a double colored vinyl LP + DVD or a CD + DVD occasionally even packaged and delivered in a soft see-through netting-type cloth with pins that you can put on your clothes or bag.

"20rpm" starts out with her 45 seconds "happy anniversary" prelude opera and then goes into 20 tracks of mad bubbling electronica with her vocals (and occasionally some guest singer) and music that was created in with her collaborators, including Hilotoshi, Atom, Nikako, Luna 9, Kettel + Secede, Terry D, Plaid, Lentils + Senzafine, Tone, Camel Season, T'mouse, 666, D3PTHS, Takachie, Chibaty, The Kitchen Cynic, Nico, Dijkin, DF Tram, Taz, Christ, Jacob Koller.

It's hard to describe music when the music is so collaborative and contains the experiences, influences and inspiration of so many guest artists, but the overarching common thread is obviously electronica, one that dances around edm ("Beethoven in Antennae" with Atom), flirts with trip-hop ("Golden Crushes (Luna 9 remix)" with Luna 9 and Nikakoi), pays homage to jazz ("urmythrill" with Kettle+Secede, "Ajisai [disguise]" with Jacob Koller), visits the intersection of pop/r&b/urban/hiphop ("I fall in Luv remix" with Luna 9), fumbles in dark cinematic ominous ambient ("777" with Nico & Dijkin), entertains corky glitch electronica ("Illegal Lingo" with DF Tram).

Coppé sings in English and sometimes in Japanese ("Ajisai" and a few other tunes only), which I find cool and actually gives the music and even more unique aura when she does. The DVD contains multimedia menu with information on her 17 records to date and retrospective of 20 music videos (dated between 1998 and 2015) directed by a number of different, mostly American, directors which come in all sort of varieties and styles (from odd, corky, weird to experimental, from absurdly Japanese to very futuristic and high tech). The DVD also contains 4 video footage bonus clips from an album release party in Tokyo, and a few mini features.
She releases all her records on her own label Mango + Sweet Rice. Coppé is a mover and a shaker and she is unstoppable and independent. If you wanna know more about her crazy eccentric career check out her Wikipedia page.

If I had to describe Coppé in one short and easy sentence I would probably say that she is the Japanese Bjork, and just like Bjork she is super talented and not contained within or limited by one musical genre. She collaborates with so many artists that it is only normal every album, or even every track, that she releases sounds a little bit different and is a sonic world of its own that Coppé orbits around with her alien spaceship making contact and engaging with the other species of the planet.

This is intergalactic planetary music for the future!