image not
available
anymore
Artist:
ORDO ROSARIUS EQUILIBRIO
(@)
Title:
Cocktails, Carnage, Crucifixion and Pornography
Format:
CD
Label:
Cold Meat Industry
(@)
Distributor:
Audioglobe
BUY from
Luscious, seductive and mysterious. This is how COCKTAILS, CARNAGE, CRUCIFIXION AND PORNOGRAPHY is to my eyes. The duo with this album welcome their tenth year as Ordo Equilibrio / Ordo Rosarius Equilibrio and they do it by producing a good CD packed of sensual and melodic atmospheres. Musically they remember me the Death In June of the "Rose Clouds Of Holocaust" period with their almost recitative lyrics and their style focused on acoustic / percussive sounds. Lyrically the themes changes, respect DIJ, presenting us the pagan glorification of life and lust. Tracks like "Remember Depravity, And the Orgies of Rome" or "In High Heels through Nights of Broken Glass" are the highlights about their preferred subject and visually each page of the booklet show seductive pictures that will put you in the right mood for listening to this album. If you are looking for a perfect album of industrial folk with COCKTAILS, CARNAGE, CRUCIFIXION AND PORNOGRAPHY you won't be disappointed.
Ultramundane is based out of Georgetown, South Carolina and consists of Shaadie and Shanna. A male and female duo who created an unique sound that's darkwave symphonic. Their very first debut release "Exiled" has been spinning many many nights in my boom box cd player in my bedroom because of the soft keypads and ethereal laidback feel. The self-titled kicks off as an instrumental with synths playing softly and smoothly. "Blasphemy And Her Six Cats" comes next, but don't let the song title fool you. The track is about a woman who's not getting attention from her man. But when he's seeking attention, she ignores him. Hmm, this is a everyday life thing in a relationship. "Eclipse" is trancy with a warm passion and Shanna whispering softly in a seductive way. This song I'm about to talk about have a deep true meaning. "In Flames & Winds" have such beautiful strings. A gentle classy touch that can be used as a theme for a love story film. The song speaks of a woman who haven't been in love, never and felt love, and don't believe in love until... You guess it. The right man came along and opened her eyes and showed her what true love is. Now, it's obvious to hear a band who have a comparison sound to The Machine In The Garden. You can hear it in "Traverse To Torment." The piano starts off as an intro. On "Your Memories" (dark tunnels remix), the piano and strings are played together romantically. It have a classical structure with a mid-tempo beat. Ultramundane is indeed original and very interesting to hear. They've reached new heights and sound like no other darkwave artists. Their music is a significant of beauty and compassionate art form with dreamy vocals so compelling. "Exiled" has amazed me, lifted me mentally, physically, and sexually and worthwhile listening during my sleeping, and making mad passionate love to my woman.
One of the great perks of working in this magazine is discovering raw, new talent out there and bringing it to you, the people, to enjoy. This is one of the finds I found out about while researching the scene around my old hometown of Cincinnati, and have actually talked to this artist quite often since discovering him. The music represents the man as a whole: very intelligent, yet very enigmatic (not to mention the guy is an absolute fucking genius when it comes to anything doing with computers). It's hard to tell with him what will come out next from his complex mind, but rest assured it is always interesting. And it also shows in the music, which shows a depth and sophistication uncommon for unsigned artists. The songs run the gamete from ambient, trip hop, IDM to electro, all with a sort of moody, brooding atmosphere, which after listening to the whole CD can seem a bit unsettling to some. The sound is like if Oneiroid Psychosis and the Cold Meat Industries sound with a little bit of Diary Of Dreams, with whispering vocals detailing bouts of fear and depression over this utter mindfuck of sound. Track 4 ("Disconnected") is perhaps the most laid back track on this whole CD, but it still has that feel of a desert in the middle of the erosion process. That laid back mood seems to just add to the feel of desperation in the music, actually. But don't fret, there is a song on here for the dancers out there, "The Answer Lies In The Question", though it is a rather melancholy song as well, with synth lines bringing to mind the more emotional songs of VNV Nation or even The Arms Of Someone New. Even on this track, Patrick Simonds' (the mastermind of this whole thing) vocals are always nearly quiet and with a sense of vulnerability. Then comes the eery and strange track, "Lost", which seems like a dark soundtrack piece ala Coil's "5 Minutes After A Violent Death" to set the mood back into motion. Fading keyboard lines reverbing back and forth, on top of the eery ambient backdrop, sparse drumming and despaired vocals, make this some uneasy music for those just bent on thinking electronic has to be simply dance music. The mood settles a bit more on the next track, with a little bit more dark synthpop elements to top off the challenging mood. Add to that one of the most interesting sets of drum patterns put onto record in a good long while, shifting with each verse. The other welcome thing about Sleeping Prophet is the loss the of the whole song-chorus-song pattern, as there are rarely choruses in these songs. Hehe, with that simple change I think he may be onto something! Track 9 adds a sort of dark Delerium element to the whole mix, with a sparse drumming style in the vein of newer X Marks The Pedwalk on top of those ever present and emotional vocals. One of the things I love is how the vocals float along on the whole atmosphere built around it, rather than overpowering it. It's like a calm voice of despair coming out of a vortex of nightmares, adding a human feel to something that would otherwise be overbearing for a lot of listeners (in a good challenging way). Every song on this CD does what dark electronic is supposed to do: take one on a very bumpy ride, grab the listener by the throat and challenge them to listen rather than sit and demand more comfortable terrain. This is music of some very grieving emotions, but also has an air of hope and enigmas about the state of happiness and what joy actually is to leave the listener listening again in hopes for the answer. There is a whole page at MP3.com to check out the music of this daring and innovative artist, whose sound I can guarantee has even more layers and depth we are yet to see in the future. Rating: 10 PS, Don't be afraid to email Patrick about his music and let him know if you like it. :-)
Amish Rake Fight is Mike B. Fisher, former keyboardist/programmer from the industrial pop band The Machines Of Loving Grace, who gained success back in the early 90's and whose video "Butterfly Wings" was in rotation on MTV 120 Minutes. ARF debut "Fellow Prisoners" is the best ambient cd for the year 2003. Pure and beautiful soundscapes with driving beats. Six tracks with four remixes. My number one top track is "Remembrance." It reminds me of some of the tracks on The Future Sound Of London 1994 album "Lifeforms." A feel of trip-hop ambient. Many times I've listened to the instrumental piece, I picture it as a theme for a police or doctor/hospital drama television show. My friend, Bryant, who is a producer, likes "Sonda." I myself also because it have a traditional edge. Maybe world music describes it best. "Yes Josephine" is catchy with its jazzy style. The T10D mix on final track 10 is more danceable than the original version. Although I do like both and have listened to it again and again. Amish Rake Fight is brilliant and will grab your ear with just one listen. ARF sounds resemblance stands along side with The Future Sound Of London and Massive Attack. A recommendation to go and purchase "Fellow Prisoners." It will take your mind on a journey. 10 stars.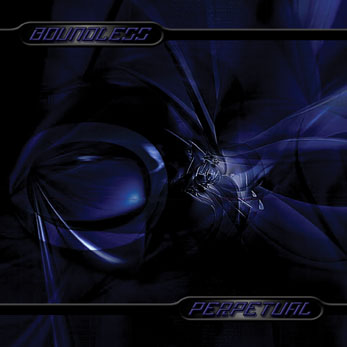 Dark. Melodic industrial-EBM, a cross between Haujobb, Wave Workers Foundation, and Lassigue Bendthaus, yet with it's own distinct style. One of the fine distinctions with this CD is one like that of Haujobb: the beats and sequences never stay the same for more than 30 seconds before making a smooth transition into the next phase of the song. Each song works out like a series of songs put into one, like a long corridor of sound in each song, reminding me of those old sci-fi videos where the camera zooms down a tunnel rapidly and every few seconds it turns into a different set of shapes and patterns. Not to mention those classic distorted vocals we've all missed since the post-Skinny Puppy breakup days (throw away the Future Pop vocoders, and start putting those mics through a guitar distortion pedal like the old days!). Easily accessible to the dance floor crowd (perhaps even to the rave scene on certain songs), yet more made for the mind than anything. It's again like the principle of Haujobb: to make you dance without disconnecting your brain in the process. Rating: 10