Acoustic-electronic and electro-acoustic modulating duo Jospeph Cramer and Noe Cuellar aka Coppice, recorded Cores/Eruct, the audio equivalent of wandering through a vast robot fabrication and repair facility. Things start slowly with opening track, "Bluing", as if the facility is just starting-up first thing in the morning with more tentative machine noises going through a boot-up sequence. Yet, one can almost feel high voltage power build up, a kind of omnipresent hum permeates. The closest analogy is when one approaches a power transformer or power lines where electricity is felt as much heard. The power build up and tension is strong, looking for the machines to fully awaken for the discharge. "Son Form" is more animated with machines going through a preliminary integrity check, but the following "Seam (Kinder)" is where the facility is in full swing. If you put Cores/Eruct on a decent home stereo, you really can give your neighbors the impression you are running a mechanical factory from home. "While Like Teem Or Bloom Comes (Tipping)" is where I realize that Coppice reminds me of Pan Sonic, albeit less software and more electronics as they use Transmitters, a "modified boom box", a "prepared pump organ", "funnels" and "tape processes" though I do see a laptop in promotional documentation so I figure there is some software manipulation. These electronics are arranged in clever melodies and rhythmic compositions, much like Pan Sonic, only Coppice works with more visceral textures. The final track "Blueing", is similar to opening "Bluing", only it gives the impression of the plant winding down instead of up. End of work day. If you are into Pan Sonic but prefer more 'acoustic' mechanical textures, as in real machines, this disc is for you.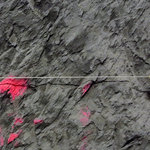 Artist:
Stefano De Ponti
(@)
Title:
Calce
Format:
CD
Label:
Kohlhaas
(@)
Rated:
The title of this project, the italian term for lime, reminds of the building material that is obtained by a relatively long process in which various materials are used. So, this releases is made by two distinct elements a book made by Nina Haab where black and white pictures, color images of stones and texts remind of a period when the extraction of limestone, the primary element for lime, was a source of income as well as related with a tough life. The same elements are used in the audio part made by Stefano De Ponti.
The material's noise that is the base of "le premier son qui vient", the first track of this release, is the background of a complex track where various samples are used to generate a tension between sounds from a time which was and the noises, so it mirrors the structure of the book in some way. While the beat in the first part of "il ronzio degli insetti" remind to the extraction's work, the final voice of the track with the words "scream" and "whisper" announce the final part of the track whose complex sinewaves introduce "K'AN / airy abysmal" whose second part is focused on the words "stay at the peak of the jam if you wanna see" ("stay at the top of the cliff, if you wanna see" is one of the topic of the book) screamed upon a soundscape of great impact resolved in a sort of jazz session. "Spoken stones" is a long track developed upon sounds of stones, a sort of slowly moving drone and sparse samples in the first part while the second is focused on a suspended atmosphere generated by the tones which was in the background in the first part. "HSÜ / haunt of waiting and nourishment" closes this release as a song, for a bunch of seconds, interrupted by stone's samples in a quiet silence until a string quartet seems to close this release only to leave space to a final stone's sound.
It's not usual to write about a release whose visual and audio part are so intertwined but with a meaning dealed with separately. The continuos correspondences between the two works create layers of meanings that have to be discovered with a committed approach of contemplation. Absolutely essential.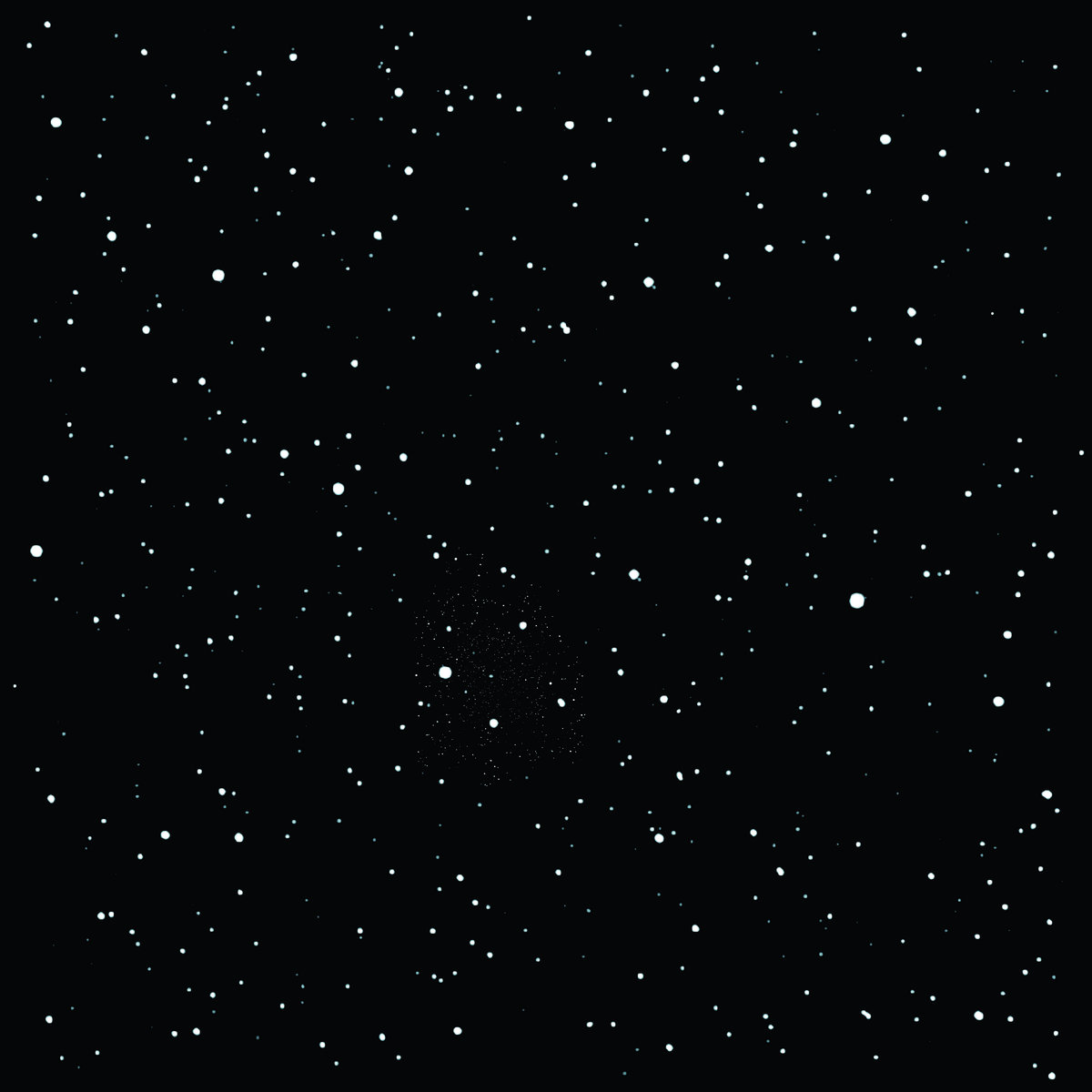 Artist:
VV.AA.
Title:
Nebulullaby
Format:
12"
Label:
nebularosa
(@)
Rated:
The first release by Nebularosa, a new label devoted to experimental electronic music, collects a bunch of tracks reworking the format of lullaby music. The ancient art of creating music to make babies sleep is interpreted in various ways as an example of consciousness-altering music. From a musical perspective, this release oscillates between almost reasonable lullabies as "Bailalice" by d. R. e. G. S. which is a dreamy sonata for tones, "Blue Heron" by Samuel Hertz whose videogames sounds reminds at a child age, "Fading Out" by Erich Barganier inspired by tunes for glockenspiel "Two Minutes In The Canteen" by Adrian Carter which mocks a recognizable pop tunes, a typical strategy for a lullaby which has to be reassuring and "Yo Gaba Gaba" by David Jason Snow, a track which is able to cradle someone. The other side of this release is more canonical experimental tunes as "Radiguelising Babies" by Thor Magnusson and "Sea organ 2" by Claude Heiland-Allen which rely on drones; "The Stars" by Repl Electric and "Untitled_blue_red" by Victor Zappi based on strange melodies and an arcade tune as "lullaby_in.c" by 0xA. Noise tracks as "Thorium" by Robert B. Lisek and "Discontinuity" by Marta Zapparoli close this release as a call for adulthood.
A really well crafted release, the digital version has a peculiar image for every track and even notes, that let a bunch of artists express on an uneasy theme. So, even if someone run out the spot, who cares? A nice release and a good business card for the label.
Artist:
Aidan Casserly
Title:
Music X
Format:
Download Only (MP3 only)
Label:
House Of Analogue
This 29-minute, 9-track album is Aidan Casserly's third album release of 2016 and we're barely halfway through the year. Aidan wears his heart on his sleeve and this is a brief musical journey through both sadness and optimism, and as the prolific speed of his output might suggest, there's a raw, immediate, and in some places almost improvised feel to it.

It's predominantly works for solo piano, or solo piano with subtle orchestral accompaniment. There are some powerful melodies and heartfelt performances in there, that wouldn't seem at all out of place in a film score- mostly accompanying the end-of-Act-2 scenarios when the hero begins to worry that all is lost and that no rescue is possible. Some of the orchestration is impressively arranged, though on a couple of tracks, such as "Bullet Valentine", the extent to which synths can sound like genuine full live orchestras is just slightly over-stepped.

"Echoes Backward" is the first of two songs on the album, a very brief piano-and-voice number with an unusual melody which at some points sounds like it could potentially have been recorded backwards. The other vocal track is the album closer "My Father Sleeps", deeply raw and sorrowful in its lyrics yet moderately restrained in the musical arrangement, and once you reach it, you suddenly feel like the entire album has been gradually working towards this point, like this was the story all along. The pathos is strong and well earned.

Of the instrumentals, "Walking To Drift" stands out as a highlight, with its angry synthetic opening is a rare flourish of anger in an otherwise melancholic collection. "Eye Of Horus" with its broad ethnic feel and almost jazzy flute playing is worth a listen too, and could perhaps have spent longer with the flute and less with the piano.

This is a short but powerful bit of emotional self-expression from an artist who's far away from the synthpop home turf on which I first heard him. The only thing I don't like about it would be the bold artwork and faintly naff title "Music X", that seems over-simplistic, over-modern, and somehow at odds with the nuanced music.
The brilliant producer William Long aka Celer introduces this new output by a sad and somehow epic story that occurred to his great uncle more than thirty years ago, whose sojourn in Tunisia exactly lasted two days and one night. In 1984, this 80 years old brave man arrived in Tunisi from New York City, stayed one night in the Hotel Amilcar, where he decided to mail a blank postcard to his family. The day after he moved to Hammamet, where he rented a hotel room, bought swimming trunks, before drowning in the ocean in the afternoon. Caught by this tragedy in family, William decided to step back those places where his uncle spent his last days, but the sad memories melted with the beauty of those locations and that's maybe the reason why the sound he recorded in North Africa and Tokyo combines ecstatic and lunatic moments in a lovely steady balance without that overwhelming melancholic waves, that often washes Celer's outputs. William managed to trace those two days and one night of his uncle in a really immersive way by well-balanced field recordings he grabbed during his journey and astonishingly emotional ambient suites ("Spindles and fire", "Sol Azur", "In all deracinated things"), that could remind some ambient stuff by Peter Kember's Experimental Audio Research or the moody drones by Todd Gautreau's Tear Ceremony and Sonogram- ), and meaningful sonic postcards, such as the anti-imperialist harangue in French in "We cannot be the rich ruling class of a poor country", the rendering of the moment when Celer's uncle wrote the above-mentioned postcard in "notes from the Hotel Amilcar (with television, ocean view, and a glass of water)", "Asleep against the black rocks near Cap Serrat" and "The fear to touch the sand", that supposedly rendered the moments that preceded the fatal event, whose tragic beauty comes out of the sonic emulsion of the final "Terminal points".