Artist:
Cluster Lizard
(@)
Title:
Edge Of The Universe
Format:
LP
Label:
Le Cabanon Records
(@)
Rated:
The first release of the newly made series Stand-alone by the small French label Le Cabanon (founded by Guillaume Malaret, Clovis 'Horla' Lemée, Pierre 'Bruma' Relaño and Pierre Torrell) got signed by two Ukrainian artists we constantly followed through their label Kvitnu. As many of you immediately guessed, I'm talking about Dmytro Fedorenko aka Kotra and Kateryna Zavoloka, who signs her releases by using her surname only. Compared to their solo issue, the sound of Cluster Lizard is slightly different: the harsh concreteness and the solidity of some of their solo outputs and the riverbed limestone where this harshness coexisted with steamy dark ambient clouds get sharpened by the apparent intent of this release, whose aim seems to be the attempt of propelling listener's mind towards the (other than metaphysical) edges of known or imaginable universe. I like to imagine that the abstract clip I saw the opening "Being Alive Isn't Everything", whose background seems to be taken by a simple cam pointing the journey in an obscure gallery through a window screen, mirrors both the dim light of its sonorities and the moment that sparkled the authors' sonic journey, as if the anguish of our terrestrial lives and the related search for escapism could be the gate to boundless explorations. Such an apparent contradiction seems to be the emotional framework, lingering as the shading of a burnt memory over the whole listening, where this vivid apparent contradiction could also explain the harmonic coexistence of really "terrestrial" (and clashing) entities and ethereal ones, where the first ones get often harmonised to the latter ones on tracks like "Fractal Core", "Afterlife Drift" or "Biomass of Beauty". Highly recommended sonic trip!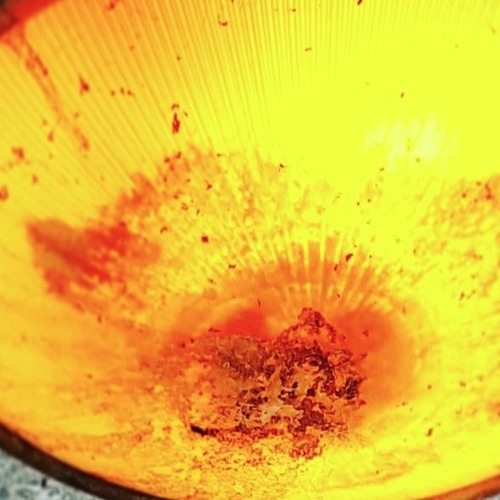 Artist:
Let There Be Light
(@)
Title:
Night and Day
Format:
Download Only (MP3 + Lossless)
Label:
self-released
An exquisitely crafted emotional rush of excursions in atmospheric-electronic post-rock fronted by Toronto, Canada based Piero Frenguelli and Marco Porsia aka Let There Be Light. Eschewing understated vocals from their previous albums for all-instrumentals on Lights at Last, LTBL evokes the shimmering pulse of Basic Channel and New Lands-era Flying Saucer Attack with it's layered guitar washes and waves of keyboard notes. "Kindness" opens with far-away guitar and sustained keyboards that gradually engulf and consume with the power of a storm with it's driving beats and melody. "Still Alive" recalls the mystique of the Basic Channel Radiance project with its psychedelic electro-mantras later joined by additional blissful textures and atmospheric-cinematic voice-overs that induce a sci-fi theatre of the mind. The following, "Melancholia" oddly feels anything but, with billowing guitar and overcast synth waves with dreamy guitar and bass notes—though fragments of feminine voice-overs do speak of "crying out" and moments that are depressing. "Love" is decidedly downtempo, buoyed by bulbous basslines and understated rhythm while keyboard notes form a gentle aurora borealis which culminates into a euphoria-filled build up. "Lights at Last" comes off as subdued ambient as is "Persevere", though the latters' piano notes and synth-quakes channel Vangelis. "Memory" is narrated by Richard Burton, musing on mortality and alcoholism, as drum machines march along to a guitar and electronics interplay while "Repeaters" feels more of an ambient-house vibes and "March of the Tired" belongs on a William Orbit album. "Aftertouch" closes Lights at Last closes the release with frenetic drum machines and synths. It is somewhat a pity that vocals are gone, but the duo have made up for the loss with over-the-top production. Lights at Last sounds fantastic and close headphone listens reveal lush sounds and meticulous attention to detail on the scale of a big budget studio. This release is gorgeous to listen to. Let There Be Light's musical and technical talents are evident and you are doing yourself a disservice by not visiting their page and immersing and ultimately feeling good lost. Listen with good headphones, it's well worth it!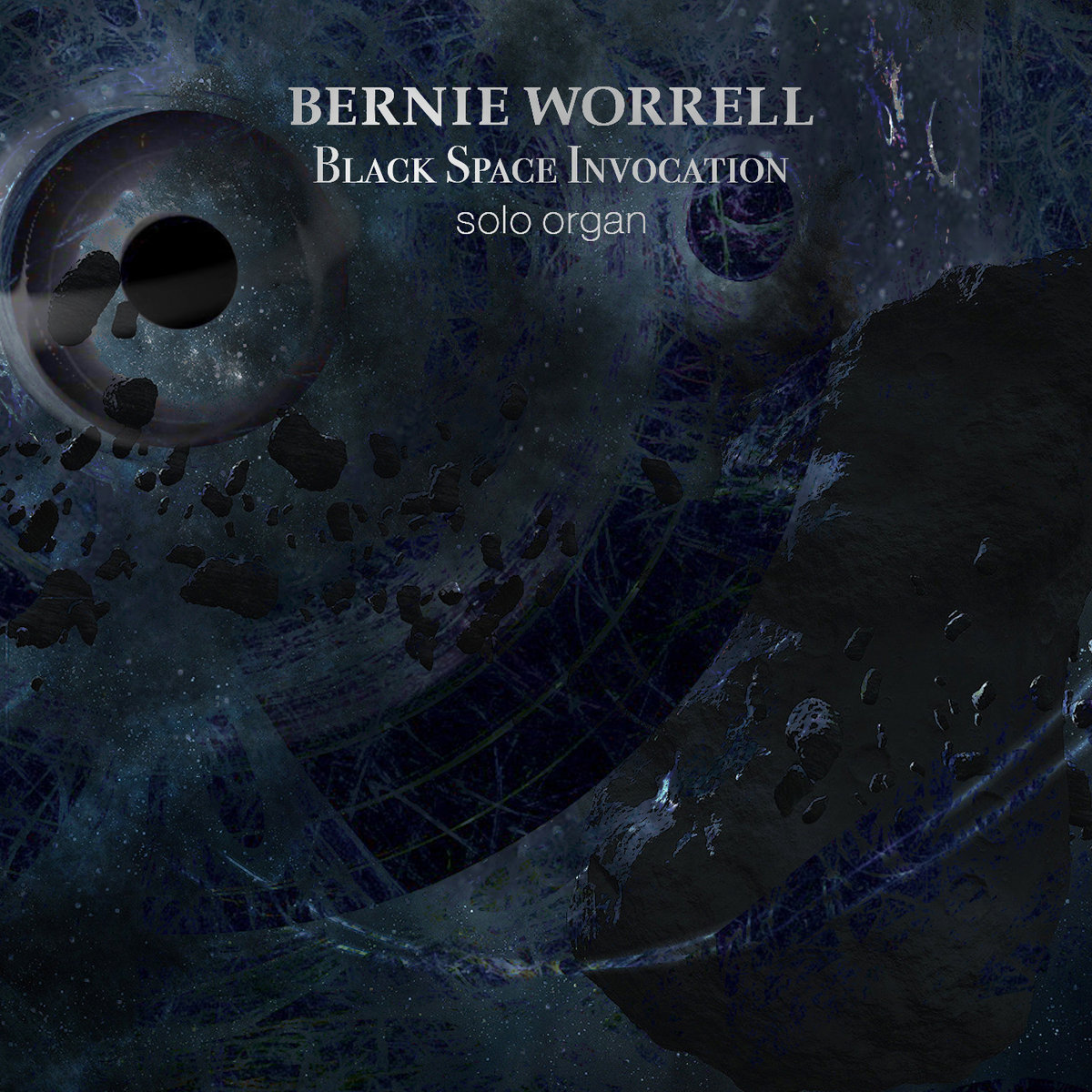 Artist:
Bernie Worrell
Title:
Black Space Invocation
Format:
Download Only (MP3 + Lossless)
Label:
self-released
Distributor:
Bill Laswell
Rated:
We all come from darkness, and in being born awaken from it into light. Light gives us power not only to see, but also to listen, and to understand the infinity of its absence. In the warm embrace of the single track that is "Black Space Invocation," it's obvious keyboardist Bernie Worrell knew this truth in a way few other musicians could. What we have here is a life compressed into 13 minutes of inhalation and exhalation. Indeed, Worrell's notecraft is pulmonary, absorbing the invisible and turning it into nourishment for the soul. It's no coincidence, then, that his instrument should be called an "organ," for it functions like an essential body part. Sustained chords fit into one another like veins and arteries, contracting and expanding with changes in melodic temperature. At the same time, however, the listener is taken out of body. Like the skeleton floating eclipse-ward in the music video for David Bowie's "Blackstar," it sheds the flesh in favor of awe, and gives itself to the ethereal rim between blindness and omniscience. It's intimate process has been captured here, speaking only to those who would listen without judgment. Although no longer standing, Worrell continues to tread along the innermost pathways of our appreciation. His capacity for summoning makes us feel right at home, and with unforced resolution whispers back to us: "We all come from darkness, and in dying awaken from it into light."
Artist:
In Good Faith
(@)
Title:
Trinity
Format:
CD
Label:
Echozone
(@)
Rated:
German synthpop band In Good Faith have been around since 1998, but this is the first I'm hearing of them. The band consists of Kai Vincenz Iggi Nemeth (vocals, keys, drums, programming, e-bass); Jorg Allenbach (keys, brogramming); Mic-L (keys, vocals, production); Hendrik Strehl (drums). There are additional musicians involved on 'Trinity' but let's not get carried away with the credits. The first thing you're going to notice about this album is just how much these guys are influenced by Depeche Mode. While I can't exactly call them clones, second cousins is not far off the mark. Kai has a voice that is as distinctive and pop-oriented as David Gahan's. While Depeche Mode has matriculated towards material that's more political and ponderous, In Good Faith direct their energy towards the dance club with insistent, compelling beats. Not to say they can't lay back a bit; "Light," sung in German, sounds like a romantic love ballad. While the songwriting on 'Trinity' is pretty darn good overall, the band's own material will undoubtedly be overshadowed by their choice of covering Joy Division's "Love Will Tear Us Apart." Almost impossible to top that one under any circumstances. At least they did a credible (updated) job of it. The very slick, professional production throughout the album should ensure it will get noticed likely beyond their region. In Good Faith aren't trying to reinvent the wheel here, just letting it roll on a faster track.
Austrian band Mills is the duo of Alexander Steiner (guitar, keys) and Walter Glatz (vocals, keys) and they've been around since 1994. Their label (Echozone) categorizes them as Post-Wave, which doesn't exactly seem on the money to me; it's more of a grey-electro melancholy synthpop. If you've been around long enough (through the late '80s and '90s) you've probably come across a few bands that sounded a bit like this. It's music that's symptomatic of some alternative bands that were never looking to make it big with commercial sounding vocals and killer hits, but rather an introspective bent and ambience. Shoegaze grew out of that ethic, but Mills is not shoegaze, as that sub-genre has certain distinctive elements which Mills lacks. The guitar playing is along the lines of Joy Division/early New Order, in their mellower moments. Perhaps in some ways not far removed from the Durutti Column. Keyboards are just there enough to get the music across and hardly ever obtrusive. The album has a subdued ambience throughout, and Glatz's low key baritone vocals make even rockers like "New World" seem rather placid and sombre. The album might be instantly forgettable due to its lack of very strong and memorable hooks, but simply because it is so different it tends to leave an impression. 'Monochrome' is not an album that will ever set the world on fire or cause a riot in the record store, but it's nice music when you can't think of anything else to play on a grey day.