Artist: Kalbata
Title: Yamaha Acid
Format: 12" vinyl + Download
Label: Brush & Broom

The press shot for this release puts a TB-303 centre-stage in the image, and this is a solid indicator of what you'll hear. Here are four acid workout instrumentals, with the bass tones centre stage, slowly tweaking and evolving over steady house beats that drop layers in and out with measured composure and DJ-friendly timing. Cold sparse synth notes and some longer meandering pad sounds decorate the top end.

Think Hardfloor, but with less emphasis on the 'hard'. There's a timelessness to it all, or a datedness to it depending on how you look at it. Sonically there's very little to distinguish the four tracks- "Suzuki" has slightly harder percussion, "Toyota" is a bit less clubby in tone, but there's very little in it.

The tracks may be named after motorbike manufacturers- or, as I prefer to look at it, three manufacturers of sensible small city cars and one manufacturer of good pianos- but there's no roaring sounds or racing urgency here- this is all steady foot-tapping fayre.

I'm fond of the classic 303 sound so this release can't really go wrong, and while it has to be scored as well below average for originality, it's still a set of lovely warm grooves that will put a smile on your face.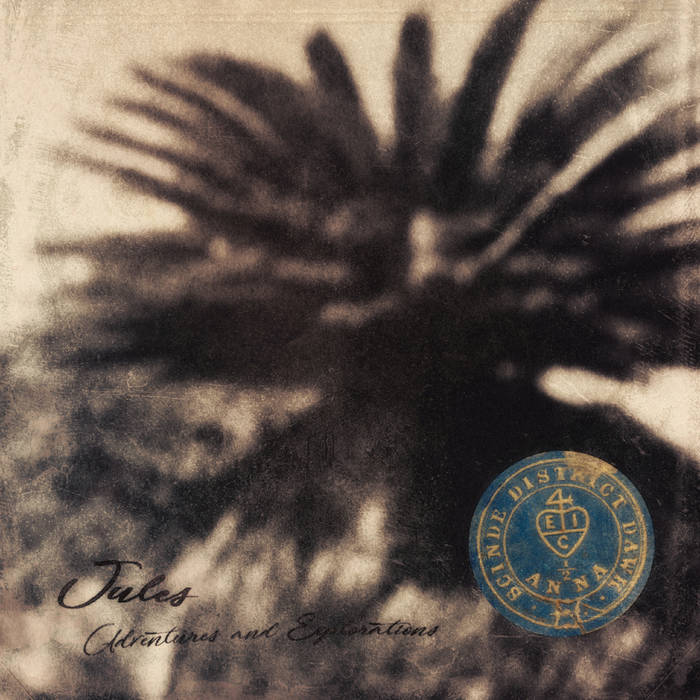 Jules is an anonymous project from India which describes himself as "the spontaneity of the imagination and storytelling"; apart from the consideration that every storytelling has to be mediated by conscious (re)construction, so, it's not properly spontaneous, the musical output is a dreamy ambient based on drones but with a movement obtained with an unusual commitment to writing. As it's not surprising these days, this release is available, apart from digital format, on cassette.
So, "Paris 1870. Melancholy during a trip in hot air ballon.", the first side of this tape, with his ebb and flow of his drone sound as crossover between ambient, loop music and minimalism of rare evocativeness and cure for sonic details which is as static as far from boredom. The other side of this tape, "Stories of long journeys in Indochina.", is, instead, a slowly evolving track which add layers of sound as time goes by and, when the drone starts, create a pacific sound watercolor which lasts until it slowly fades to silence.
This is a remarkable release which would be enjoyed by all fans of classic ambient as it has all characteristics of that genre without being outdated. Waiting for the next volume.
Artist:
The Sand Rays
(@)
Title:
Remembered Vol. 1 (EPs Gathered Together)
Format:
CD
Label:
Zhelezobeton
(@)
Rated:
The Sand Rays is a project of Canadian Jim DeJong, formerly The Infant Cycle, among other activities. I remember reviewing an Infant Cycle work ('Plays Fender Bass Guitars And Bird Cages Of Unknown Origin, Exclusively') back in 2011 in an overly lengthy essay about avant-garde and esoteric music which I will not emulate here. 'Remembered Vol. 1' is as it states in the subtitle, EPs Gathered Together from DeJong's EP releases on his small label The Ceiling, in tiny editions. After the dissolution of The Infant Cycle, DeJong received an offer to score a feature film for which he produced a number of flexible basic tracks. Unfortunately, the film ended up being scrapped, but since the music was already made, The Sand Rays was born as its vehicle. This CD consists of 8 tracks of varying lengths (the shortest being 0:10; the longest 20:44) which are primarily but not exclusively drones. It also sounds somewhat industrial. You might be inclined to think of it as minimal and static in nature, and to some degree you'd be right, but not totally. "Senor Trainwhistle" which opens this compilation does kind of sound like a sustained train whistle blast that just will not stop, but there is an ever-shifting dimension to it in the variation of harmonics. At different points the perspective changes and higher, lower, or mid frequencies are emphasized. "Pingray 2" is looped, glitchy noise formed into a lopsided rhythm over various harmonic drones. "Escalator Attendant" (great title!) has trembly, shimmery, echoed harmonics into drone that morphs over time into something nearly completely different while still maintaining its original feel. "That Blurry Tunnel There" is a pretty accurate title for the description of this track. A somewhat hazy hollow tone with little variation comprises the bulk of it. Perhaps the most bizarre title on this CD is "Something Sure Smells Fishy About Sandra Y.!" It begins with some deep chambered sustained metal grating and then something that sounds like a sander on the walls. It's real deep shaft stuff. "Pongray" is as much fun as a pair of waterlogged tennis shoes bouncing around in a dysfunctional dryer. The longest track, "A Mysterious Disc 1" features a richly textured metallic drone that changes shape, size, position, with only minor incidents over the course of its duration. Then, all of a sudden it just stops dead, and a newer, more abrasive drone issues forth until it is eclipsed by other glitchy noise loops, some backwards, and eventually that drone ceases while the loops carry on. A lower tone drone emerges carrying it all out to the vast cosmos. Final track "A Mysterious Disc 2" is completely submerged drone sounding likely barely anything at all in ten seconds. The sounds used in these recordings emanate from an assortment of instruments and sound makers including carved (record) runout grooves, bass guitar, bird cages, shortwave radio, and more. Creative? Definitely. Rewarding? Sometimes. Something for the drone/noise aficionado and avant-garde minimalist enthusiast, but not many others. Limited to 300 numbered copies.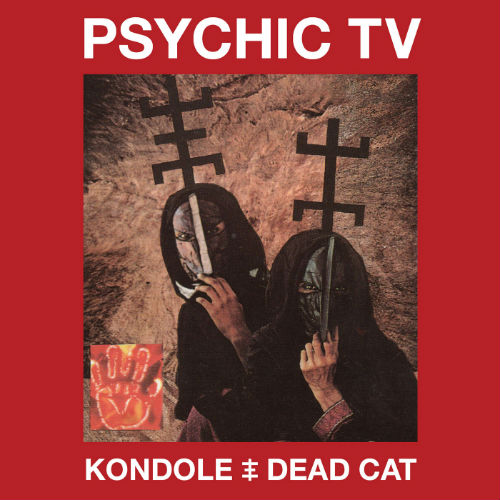 Artist:
Psychic TV
(@)
Title:
Kondole / Dead Cat
Format:
CD + DVD
Label:
Cold Spring
(@)
Rated:
This release is centered around 'Dead Cat' by David Lewis, a short movie shot in black & white, which is developed upon strange rituals and awkward characters and is a small gems for fans of underground British cinema. As Psychic TV made the OST for this movie, this release features also a track conceived for another Lewis's movie which was never made according to the liner notes.
The long version of "Dead Cat" occupies the first CD and is almost a canonical example of "furniture music" as, while small parts of it are able to add a layer of mystery and charm to the movie, its long and static sections, repeated sometimes in a rather dull and trivial way, obscure the ideas and the research for an hypnotic and ritualistic environment.
A long and hypnotic meditation and a soundtrack for an unmade film, "Thee Whale", opens the second CD and, after a first meditative section, evolves in a crescendo that generate a sort of ritualistic dance music. The lo-fi recordings of "Thee Shadow Creatures" emphasize the noises juxtaposed to the loop that almost implacable is the skeleton of the track. The short version of "Dead Cat" closes this release and thanks to the editing is far more enjoyable than the long version as the long and static sections are removed.
Apart from the consideration that the DVD is worth the price of this release, this is a not a release only for fans and collectors of the band as the music even if it has all the pros and cons of this band. Not a masterpiece but it's worth a listen.
image not
available
anymore
Artist:
Lojii
Title:
Lofeye
Format:
12" vinyl + Download
Label:
Youngbloods
Philadelphia rapper Lojii has worked with a variety of producers for this dark 14-track album conceptually about making the most of limited resources. It's a sombre, sometimes quite trip-hoppy affair with slow sparse beats and rolling subbass tones running under Lojii's husky, sometimes quite languid storytelling lines. Lo-fi spoken word samples and a few sometimes jazzy melody patterns complete the setup.

Despite half a dozen different producers, sonically it's pretty consistent. But the flipside of consistent production and hypnotic, undramatic rapping is that it can also be described as flat, something you can definitely say about parts of this album musically.

"Hoo'dah" has a slightly more old school Tricky swagger. "Six9" is in a waltzy time signature (12/8 I think rather than 6/9, sadly) with a sung female vocal that's nicely dreamy. The too-short "Run It Down", the only track produced by Marc Rebillet, is the most intriguing, building rhythms out of processed found sounds and clicks and with both a musical and lyrical harsher edge that really could've been worked into something bigger than the two minutes it's given.

Lyrically, I'll be honest, I don't catch all of it- for a rapper's solo album some of the lyrics are mixed surprisingly low. It's a blend of downbeat, self-reflective lines about life's hardships, with a thankfully small helping of the usual swaggery, threatening and bragging self-promotion lyrics to mix it up a little. The fact the promo of this album comes with a complete 'explicit' and 'clean' version of the whole album implies it might be some swear-drenched rage-fest, but that's not true- just a liberal but casual over-use of F words and N words that make the explicit version radio-unfriendly without being vigorous enough to cause anyone any offence.

Previously released singles "No Ebola" and "Dutti" are included too and were understandable single selections, standing up as highlights of the pack- slightly. Overall it's smooth, it's got a polished production touch to it, but it's devoid of real standout moments or hooks that would really lift things up.