Artist: LHISPR
Title: Hypnotic
Format: Download Only (MP3 + Lossless)

From the reliable Basserk label comes a pair of four-minute long synthwave tracks that will appeal to fans of Jean-Michel Jarre, Tangerine Dream, or either Tron soundtrack.

"Hypnotic" is an instrumental, rolling at around the 100bpm mark give or take and has a classic arrangement of synth arpeggiators, emotive pads, vocal ahhhs and an extremely Jarre-like, if a little sparse, hummable lead melody.

"Deja Vu" has a full female vocal with a slightly loose and plaintive, introspective feel, over a groove that feels a bit more modern and poppy. It's perhaps lacking the strong hook that would really turn this into an earworm, but it's a solid kind of synthpop-album-track kind of number.

This new collaboration between Lilian Hak, Ivo Schmetz and Peter Rutten may not be very imaginatively named, but it's clearly a great combination and these two tracks show great promise for synthwave-based pop releases in the future (if there's just one thing that needs work, maybe it's the artist name?..). If there's an album, sign me up.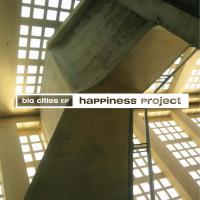 Artist:
Happiness Project
Title:
Big Cities EP
Format:
MCD (Mini CD)
Label:
Boredom Product
Rated:
Fred and Cyrille Tuyéras along with Christelle Fournioux, a.k.a. Happiness Project, are back with a new EP titled "Big Cities"; mini album which is anticipating their new album "Mutation", that will be released on September 2018. "Big Cities" contains four tracks on the digital edition and six on the limited edition MCD which is available now from Boredom Product, as usual for their records since 2012 on. It took five years to the guys to write new tracks but already from the first listening of the EP I have to say that it was worth the wait. I have the MCD, so I'll be able to talk about all the tracks and on this format you can find also "Our wish for more" and the remixed version of "Tell me more" which will be included in the album, along with different versions of "Big cities" and "Mutation". First of all, the opening track which you can find in the "video edit" and the seven minutes long version titled "Bigger cities", is an upbeat synths/guitar driven tune with Fred and Christelle dueting (but in this EP is Fred the main singer). Catchy melodies and cool production (JB Laccassagne of Dekad and Member U-0176 took care of the additional production) are the things that pop up immediately and if "Big cities" started the EP with a blast, with "Darkside baby doll" we have a mid tempo that somehow reminded me atmospheres a la Yazoo. "Our wish for more" is a really nice mid tempo which is in balance from a ballad and a dark synthpop song. "Mutation" is a particular one which could sound like an atmospheric kraftwerish tune. With "Tell me" we are back on hard beats like on "Big cities". On this one, Christelle is taking the lead singing a track which is kinda mysterious lyrics wise. This one would be perfect remixed by e.b.m. or industrial bands. The EP is closed by the longer version of "Big cities" I named before. While I was listening to the tracks I read the lyrics printed into the inner side of the packaging and it's nice to notice that they put their feelings and wishes into the songs as we can find: the wish of better cities and a slower approach to life ("Big cities") as well as a mockery of fashion driven people ("Darkside baby doll") or a wish for equity, liberty and integrity that often ends up in vanity ("Our wish for more") or the wish that the word "future" would be replaced by "mutation", because it includes also a feeling of hope. Nice one, guys...
Artist:
Toby Tobias
Title:
Second Stimulus / Synchro Surfer
Format:
12" vinyl + Download
Label:
ESP Institute
"These songs may have you arrested for public nuisance", says the label on this 12", but don't let that mislead you. My washing machine makes louder harsher grittier noises than this. It's an odd mis-branding of what's actually a very smooth and laidback pair of super-light electronica instrumentals laying up a slightly quirky selection of melodic sounds over neat, lightweight 808 breakbeat patterns and simple bassline patterns.

"Second Stimulus" keeps things interesting across its nine minute span by throwing in new sounds at intervals, including some almost-cheesy panpipe-like noises and a very familiar old drum loop. "Synchro Surfer" is a slightly deeper affair, with somewhat more off-kilter beat patterns and a slowly tweaking pad.

A touch acid house at the edges, with shades of 90's trance (the good, Trance Europe Express-style trance), it's an interesting mix-up of sounds. It's neither revolutionary nor neighbour-disturbing but there's enough detail in here and enough control over the progression to make this an engaging 12" to listen to.
Artist:
The Third Eye Foundation
Title:
Wake The Dead
Format:
CD & Vinyl
Label:
Ici d'ailleurs
The press release for this 40-minute album mainly produced by Matt Elliott does it a serious disservice. Describing it as "throbbing, hypersensitive dubstep", which is a massive oversimplification, and getting knotted up in hyperbole about concepts of human openness and environment, led to pretty low expectations of what "Wake The Dead" was going to sound like- which is a shame because it is, in fact, really very good indeed, almost bordering on brilliant.

It's a thick fusion of organic, complex drum patterns, with pure sine subbasses from the world of drum & bass, with melancholic cello lines playing against raw hip-hoppy samples, scratches and glitches, lumped in with some dub production values. It's got some of the atmospherics of dubstep but none of the clichés. If forced to try and sum it up in two words I'd plump for modern-day trip-hop (taking advantage of hyphens, otherwise that's four words) but it really isn't that simple.

What really steps this album up above some of its electronica peers is the presence of high-quality real drums (Raphaël Séguinier) and cello (Gaspar Claus), plus David Chalmin (on "additional keyboards and voices, drum machine, manipulations, effects"), all of which produces a breadth of tone and ideas that is often not found in truly one-man-project albums.

13-minute opener "Wake The Dead" gets off to a relatively low-key start but unfolds into a remarkable large-scape atmosphere with operatic female vocal tones by the end. This choral feel runs into the rather cinematic "Procession For Eric", but things get a little bit less bombastic for "The Blasted Tower".

The second half is a little bit rougher-edged, starting with the noisier layering of "Controlled Demolition". There's an angry brutality in "That's Why" that leads it into being a weak point towards the end of the album, made up for somewhat by the sparser, dubbier tones of closer "Do The Crawl".

A real positive surprise of an album, perhaps unfairly let down by its own branding, this is a real gem and a highlight of 2018 so far.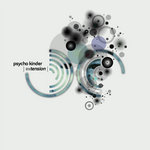 Artist:
Psycho Kinder
Title:
ExTension
Format:
CD
Label:
Alienated Records
(@)
Rated:
This new release from the project by Alessandro Camilletti is not the proper follow-up of the well received "The Psycho Kinder Tapes" but is a collection of remixes framed by two tracks based on spoken word by Valerio Zecchini and Andrea Chimenti upon the evocative background by Giovanni Leonardi. As almost all these kind of releases, it's a multifaceted release where the choices by the remixers makes the differences.
While the first remixes are roughly dance floor oriented and are a little addition to the framework of this project which, as based on new wave, is reasonably catchy even if it's sometimes experimental. However with the remix of "Oltre il tempo" by Deca there's at least a link to the frame of this release as it takes the voice in the framework upon a dark rhythmic pattern evolving in a final quiet part based on synth. Then two remixes raises the bar: the remix of "il tramonto dell'evidente" by Carnera which add a martial and noisy element to the music and has a audio spectrum of remarkable quality at the cost of almost erasing all the lyrics, and the remix of "Vivo e invisible" by Miro Snejdr which underline a layer of piano and a rhythmic structure to a track originally almost austere in his construction.
As it could be expected, this is essentially a release for fans and collectors and its best moments (Miro Snejder and Carnera) were already present in the previous release. Fans of this project will have some enjoyable track to listen and the others a simpler approach to Camilletti's music which has an uncommon depth, but the best moments are elsewhere.