image not
available
anymore
After releasing three 12" ("Function" for Drum+Breaks and "Pop pop" and "Lion" for the Subtext label), Jamie and Roly landed on Planet Mu with the single "Gunman" / "Smart bomb". Now, after some months they release, for the same label, their first album titled DEGENERATE. The album contains new versions of their previous cuts "Pop pop" and "Lion" plus ten new tracks of grime sounds. The duo focus their music on low frequency sounds and on distorted tunes. The effect created make me remember of a distorted and dilated version of Prodigy of the "Fat of the land" era plus a dub attitude which gives to the tracks a dark intriguing aspect. About this, check the first part of "Thunder" where the dark ambient sounds are mixed with the distorted and pumping bass drum. Mostl of the tracks are instrumental ones and they create a strange ambience in the room while you listen to them. Is like a dreamy landscape disturbed by living nightmares that bleeps in and out of the room. If you are willing to try something different from the Cold Meat old dark ambient sound you could try Vex'd and even if dark ambient isn't exactly your cup of tea, DEGENERATE is always a good grime record full of breakbeat sounds and rhythms. If you are a vinyl purist you can get the ten tracks vinyl edition but I suggest you to get also the double CD edition as it contains twelve tracks on the first CD and the tracks coming from the two Subtext 12" plus "Smart bomb" (from their first Planet Mu's 12") and a new track titled "End of line" (which features Search & Destroy).
image not
available
anymore
"Post-industrial" music the way they did it in the last decade, hey...somebody said Nine Inch Nails, Skinny Puppy, and Fetus are still actual?...who can deny that?!. Anyhow, forget the provocation with which I've started, And Then You Die frameworks evolved from that industrial music thanks to which a couple of ex-Napalm Death folks like Mick Harris (Scorn) and Justin Broadrick (Godflesh, Jesu) got popular. The sound of this release revived the ghost of Submission records for those who can remember it (Meathead, Templebeat, Circus of pain, Swamp Terrorist), "Abuse park" is well written and avoiding the worst episodes of the genre. The fetish, sexy sensation of this style is kept constant by the singer, while some of the best tracks are full of that dense psychedelic atmosphere that gave a top notch quality to bands such as like Young Gods or Pig Face, a good example of what I was talking about are "sydämeni laulu", "cease to exist" (a real bass terrorism tune) and "The Sleep". The most of the beat is frizzed with a 4/4 medium-slow march a-la Martin Atkins and probably there are a bit tracks more (but if you're into long release you will dig it). Good, probably there are a bit too many tracks but this' a really good record.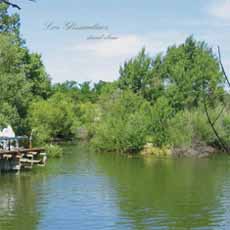 Artist:
LOS GLISSANDINOS
Title:
Stand Clear
Format:
CD
Label:
Creative Sources
Rated:
Don't be fooled by the name and by the lush landscape on the cover - Kai Fagaschinski (clarinet) and Klaus Filip (sine waves) have recorded three tracks of sludgy, and eventually quite anguishing minimalism (Lucier came to mind, again). Always moving at molasses speed, they let the sound ebb and flow, from distant bleeps and rarefied hisses to painful metallic squeals (as in the lengthy "History of the animals"). As with all good doom music (which is "all the same" yet full of power and details), at first you have to survive a few listening sessions and a certain dose of physical stress or even boredom - then you're swallowed by the quicksands.
Artist:
NATE WOOLEY
Title:
Wrong Shape to Be a Story Teller
Format:
CD
Label:
Creative Sources
Rated:
Recorded live in New York in 2004, this solo trumpet cd by Wooley shares the same pros and cons of Thieke's. The theory of sounds the performer squeezes out of his instrument ranges from an initial theremin-sounding frequency to full-on noise to almost lowercase reductions, and an adventurous ear will find many sparkles of creativity and discipline throughout the work. My problem was that the several fragments, assembled in one 51+-minute track, are just not always strong enough to keep my attention focused. It's part of the game I guess, but I wonder if some more editing would have done this good.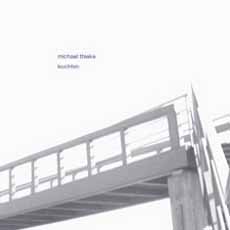 Artist:
MICHAEL THIEKE
Title:
Leuchten
Format:
CD
Label:
Creative Sources
Rated:
How most Creative Sources artists manage to get such a crisp sound quality by recording directly without overdubs is still a mystery to me. "Nicht existent", the opening track of Thieke's cd, recorded in Berlin in 2002, is a fascinating piece of rolling and dripping sounds - actually sounding like water passing through and dripping from a pipe. The rest of the cd is far more abrasive and hostile, with hardcore experiments of breathing through a muted instrument (by the way, it's an alto clarinet) or small pebble-like microsounds ("Jene randfiguren"). An interesting but unavoidably less involving experience for the listener, and a bit repetitive on the long run.