Artist:
Ken Karter
Title:
Plaisir
Format:
12" vinyl + Download
Label:
Undogmatisch
Though credited to Ken Karter as the artist, this is actually a remix of a track from Mirco Magnani and Ernesto Tomasini's album "Madame E.", which will in course lead towards a full remix album, of which this is just the first taster- a one-sided 12" issued in a run of ten- yes, ten- copies.

And detached from the remix album context, it's an odd track, a hybrid of experimental elements, white and softened noises, drones and synthetic wails, with EDM elements like a harsh, acid-tinged single-note bass gutpunch, a rolling subbass tone, and a relatively complex soft kick pattern, that drop in and out with a brusqueness and spontenaiety that will never ever be dancefloor-friendly. On top of that is occasionally littered some operatic samples that I have to presume are the Magnani and Tomasini source material. It's awkwardly structured and unpredictable, strictly home listening stuff.

It certainly bodes well for a remix album but on its own, it perhaps doesn't have the distinctiveness or the merit to warrant the reverential limited edition 12" treatment.
Artist:
Noone
Title:
How doth the Little Crocodile Improve His Shining Tail
Format:
CD + Download
Label:
Midira Records
The mysterious Noone (as in "no-one")'s first physical release is a single 60-minute work, but there's a variety of flavours in it as it unfolds.

The headline genre would have to be ambient drone, with windy synthetic washes, slow glass-like hints of melody and hollow atmospheres pervading, but there are also twists of much whiter, angrier noise (particularly in the slightly misleading opening moments). There are also production touches that feel like electronic beats and glitches that may have begun as techno but which have been slowed, warped and processed so extensively that they're now they're totally out of context, just an echo of their former sounds. Occasional other elements, like distant conversations, some more glittery synth pads, and more conventional lonely piano notes and suspense-laden string notes, are temporary visitors.

In one sense this feels like rather structureless, by-the-numbers drone work with some over-familiar aspects and a lack of distinguishing characteristics, but the result holds together into a fairly coherent and melancholic hour, bookended by some of its oddest parts. Not perhaps the most accomplished or distinctive of drone pieces, but still a journey worth exploring.
Artist:
Aidan Casserly
Title:
"Dirk Bogarde Suite" + "Winter Papers"
Format:
Download Only (MP3 + Lossless)
Label:
House Of Analogue
Rated:
Aidan Casserly is at his peak of creativity and this time he brings to his audience two new releases: the first one is an EP titled "Dirk Bogarde Suite" and the second one is a new album titled "Winter Papers". "Dirk Bogarde Suite" contains four tracks which are based on four key moments of the life of the English actor/writer named in the title. The titles "War Finds You Out", "Idol Of The Odeons", "Exile" and "A Forgotten Icon" are somehow self explanatory. I didn't know him, but the fact that his 1961 role, as an homosexual lawyer into the Basil Dearden movie "Victim", touched so deeply the audience who formed movements which forced the English parliament to change some laws about that matter, amazed me. An actor and a movie that can influence society. It would be a sort of dream nowadays. Musically, besides "Idol Of The Odeons", which is a nice upbeat song a la Marc Almond of the "Stories Of Johnny" period, the other three are inspired piano ballads ("Exile, is a little bit more "experimental" with its sax solo intermezzos that break in changing the atmosphere, though). "Winter Papers", contains songs where Aidan is using the poems of Monica Brito on ten out of eleven (Aidan wrote the lyrics for "The Lady"). Monica Brito is a Portuguese poet/artist based now in Canada which book titled like this album, containing her poems / illustrations, will be out sometimes in the year. A mutual friend on Facebook introduced them as her writing style is similar to Aidan's and he gladly got in contact. Most of the tracks are ballads based on piano and occasional strings parts. The ones that particularly catched my attention are "Silent Sounds" and "Pieces", as they are a bit different. The first one is a jazzy semi upbeat tune really minimal but able to create a great atmosphere and the second is a really good one where piano, distorted guitar chords, strings and drums create a nice mix of energetic crescendo and atmospheric moments. Also "The Lady", which is closing the album, is a really good one: it contains a mix of spoken word, piano and synth pads, thing that is creating a sort of cinematic effect I liked. I think that the minimalistic approach is due to the will to make the people focus on Brito's lyrics as a form of respect toward the feelings of the person he was collaborating with.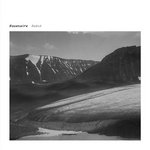 Artist:
Havenaire
(@)
Title:
Rabot
Format:
CD
Label:
Glacial Movements
(@)
Rated:
Havenaire is the ambient musical project of John Roger Olsson which is also a pop musician as The Grand Opening and this is also audible as, even if this is a proper ambient release, instead of relying on the use of drone, a melody is a building element of all tracks. The title and the theme of this release is inspired by old photos taken in 1910 by Fredrik Enquist, a Swedish geographer, and one is in the cover artwork and his aesthetic fills the overall ideas behind the releases published by Glacial Movements.
As "Rabot" starts, the listener is immediately introduced into the sonic framework of this release: two drones juxtaposed one as a background and one slowly developing in a sort of pale melody which evoke the landscape of the cover artwork. "Enquist Photo 1910" is a crescendo where small details and nuances are introduced as the track evolves. "Sylarna" is a quiet track whose loop in the background hypnotize the listener. "Calving" seems a crescendo but, as it seems to reach a peak, it slow down to quiet drone to start again. "Tarfala Valley" is a quiet sonic rest as "Sarek (Part 1-2)" closes this release with a first part which seems static as all his development is in small details and resonances while the second uses small noises moving in the sonic field as the background exposes a looping melody in the background.
While someone could reasonably states that this release is deeply rooted in a canonical form, the impressive quality of the writing, the craft in sound construction and the ability to catch the listener places it to the status of half masterpiece. Truly recommended.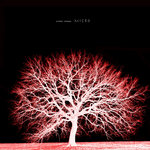 Artist:
Silent Chaos
(@)
Title:
micro
Format:
CD
Label:
Eclectic Productions
(@)
Rated:
Silent Chaos is the project of Marta Noone and Ugo Vantini whose first output is a release influenced by "the archetypes buried in the collective unconscious". By the way the musical structure, heavily relying in the use of electronic tools, is deeply rooted in a sort of Raster Noton oriented minimalism so, even in his austere elegance, seems not so tied to the premise of the liner notes.
The first track, "Odysseus's Journey", starts quietly and evolves using circular phrases and progressive accumulations until a beat introduces the second part of the track more static as based on drones. "Ab Origenes" starts as a noisier version of the final part of the previous track until there's a change of direction towards the disposition of sparse sound elements in a quiet background noise. The synthetic sounds of "Technological Monk", even if places in a structure a little too predictable, are carefully chose. The movement of "Insania" is enhanced by his relatively short duration and "Eleusi" closes this release creating an evocative atmosphere alternating quiet moments and rhythmic ones in a cohesive soundscape in the background.
Even if it's a little underdeveloped as the tracks seems too long for the musical material on which are based, there's a certain craft in the sound elements revealing the abilities of the artists involved. Nice but only for collectors.