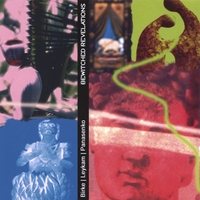 Artist:
BIRKE | LEYKAM | PANASENKO
Title:
Bewitched Revelations
Format:
CD
Label:
Frank mark arts
(@)
Rated:
With these post scornesque/godfleshesque, psychedelic, intimist layouts you never know what to expect... sure, in the most of the case it's an experimental trip but what more?!. This trio's journey is a multiple one, both for the fact they play many instruments and for the simple reason they take different directions while assembling the tracks, beside that the most of it is the result of "free improvisations acted on impulse". On the whole the dye is quite dark but in a psychedelic way, therefore don't think of any contemporary heavy weight, the most of the songs in some way marry stoned electronics a la Mick Harris with a kraut salsa and a freak taste for impros. Even if everybody plays everything, in the most of the episodes Birke's main occupation is playing synthesizers and programming drums (he does it in a really "neat" way), Leykam is the "string man" and Panasenko is the freaky-string man-polistrumentist. In addition to it all they've guest intrusion of Mark (radio, noises, midi trumpet, etc..) but more than that never forget everything is filtered and twisted to the bone. This' could be the best possible soundtrack for your burning joints and like a good work based on improvisation it has more ups ("fog patches" for example) than downs, it pays tribute to Fripp, Eno and Laswell intuitions on the creative use of the studio.
Artist:
OLIVIER HUNTEMANN
(@)
Title:
Fieber
Format:
CD
Label:
Gigolo Records
(@)
Distributor:
Audioglobe
Rated:
BUY from
Being around since 1995 Olivier Huntemann is a trained dj and producer which released more than fourteen releases under his name and many others with H-man (his other project with Stephan Bodzin), Kaycee, Taiko or Jeux Floraux. As for the album "Too Many Presents for One Girl" Olivier is supported on production by Stephan Bodzin but this time the collaboration covered only three tracks" Black ice", "Rubin" and "Matchbox" (the first two were also included into the Gigolo 12" "Black E.P."). The twelve tracks virtually create a bouncing dance floor where you can dig raw synth basses and pulsating drums that create minimal structures for over seventy minutes of party. The 4/4 beats sign the rhythm while few sounds scratch the ground painting an hypnotic groove. Tracks like "Rotodrom", "50.1", "Black ice" or "Rubin" have a simple structure but the catchy melodic lines that duet with precise beat are capable of catch the attention immediately. Also the only vocal track "Scary love" (with Chelonis R. Jones voice) will convince the purists of the Berlin techno sound confirming that Gigolo did a good work by releasing FIEBER.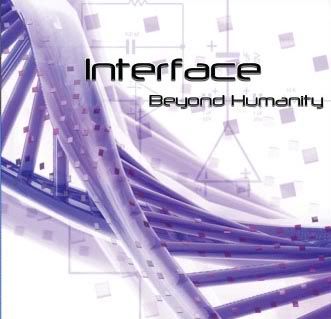 Artist:
Interface
(@)
Title:
Beyond Humanity
Format:
CD
Label:
nilaihah
(@)
Distributor:
Metropolis
Rated:
Beyond Humanity, the third album from New York-based Interface, offers a refreshing earful of forward-thinking, futuristic electro-pop. This highly-charged melodic escapade expands outward from its understated opening track, "Gravity," accelerating from zero to sixty in the blink of an eye. Staccato beats and fluid arpeggios sizzle around the vocoded articulations of singer Eric Eldredge as "Age of Computers" kicks into high gear. "Mind Killer" shows off the programming and arrangement skills of Eldredge and bandmate Jon Billian, as this highly infectious dance track palpitates like a heart on the verge of infarction! The place slows a bit on "Wonderland," but cranks back up again on "Despair," a repetitious but energetic instrumental. "Stranger in a Strange Land" incorporates samples and some nicely executed vocal melodies in a very palatable fashion. The vocoder returns on the title track, "Beyond Human," along with some very familiar, euphonic retro beats and effects – musically and thematically, one must believe there's a nod to techno godfathers Kraftwerk in here somewhere! "Insomniac" slams on the breaks, its slow, flowing beat giving it a much darker sheen than the rest of the album. "Nobody's Hero" is definitely a cut above, and should emerge as a dancefloor favorite for clubgoers this summer. "Faith in Nothing" closes out the album nicely, though I had to laugh while listening to the chorus, as I was reminded of the nihilists from "The Big Lebowski" – we believe in nothing!As this is an Expanded Edition, six additional remix tracks (some from deleted releases on the now-dormant Tinman record label) have been included on the disc. Contributors to this effort include Assemblage 23, Stromkern, Combichrist, Imperative Reaction, and DJ Sean Tyas. "Clear Night," remixed here by Sean Tyas, originally appeared on 2002's "Angels in Disguise." "Doubts and Fears," an 80's new-wave influenced track originally available via the internet, was previously only available in CD format on the "State of Synthpop 2005" 5-disc set. The other remixes feature songs from this album that sound significantly different from the originals, making for a really nice mixture of styles. Jump on this!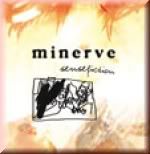 Artist:
Minerve
(@)
Title:
Sensefiction
Format:
CD
Label:
Dephyte Records
(@)
Distributor:
finetunes solutions
Rated:
Minerve are singer-songwriter Daniel Wollatz and programmer Mathias Thürk. Their brand new album, Sensefiction, delivers eleven solid tracks that pulse with life, exploring some of the darker themes surrounding love: loss, isolation and introspection.

The songs come in two primary varieties – driving dance tracks and forlorn ballads. Although there is a feeling of melancholy throughout, the musical tone remains upbeat and stimulating. "Lost in Your Room," with its infectious piano refrain, and the quick-paced "Take Me Higher," are my top choices from this laudable long-player. This is a very candid album. Wollatz uses his golden voice to put the listener in his shoes, conveying an array of complex emotions through unembellished, understandable lyrics that fit perfectly with Thürk's smooth, catchy synth lines.

Replete with strong, dramatic elements, the music of Minerve is certain to draw comparisons to Depeche Mode and Mesh. Personally, they remind me more of Wolfsheim, and at certain moments they inspire memories of more recent output by Clan of Xymox. Synthpop fans take note... this album, which rides the line between club and radio-friendliness, is certain to be one of the sleepers of 2006!

Artist:
WURT ORGANUM (@)
Title:
micro
Format:
CD
Rated:
Wurt Organum is an industrial duo hailing from Italy, a while ago I've reviewed what I suppose was their debut cdr, they kept on trying and "micro" is the follow up to their debut. Their receipt is: minimal industrial/power electronics music generally based on some crippled samples that croass harsh/dark or simple electronic landscapes, the structure is over all quite minimal and from several listening the impression is they're in it for a bad trip mood. From what my weak braincells are able to remember, they progressed from their soft-industrial mood adding heterhogeneity and harsh-noise/kick-ass electronics. This cdr features eighteen tracks as you can imagine they let put together different kind of "tunes", therefore you'll get some sort of ambiental tracks, but also some short minimal diddies, sometimes the impression was it somehow sounded like early Maurizio Bianchi, Non (just a little bit) or early industrial-electronics weaker and reduced to its elementary elements. The most of these short tracks tend to fall in cyclical repetitions that some may appreciate as a virtue while somebody else will complain it's an effect of extreme simplicity. Probably "noise" is a subjective experience.