Artist:
I-LP-O In Dub
Title:
Capital Dub, Chapter 1
Format:
12" vinyl + Download
Label:
Editions Mego
Treading the line where dub effects meet soundscaping, Pan Sonic member Ipso VÄisÄnen's second solo outing as I-LP-O In Dub is a short collection of rumbling bass tones, clicking and delaying hi-hats, sinister noises and sonic pessimism. Instrumental, but themed for the sinister underbelly of capitalism, it's sombre and sometimes difficult to follow,

Tracks like "Divided Instruments Complexity" delve deeper into pure electronic wallowing, leaving behind the dub origins and becoming a form of electronic musique concrète of oscillators and glitches, while "Parecon" is a deep exploration of pared-down subbass sine waves having their shapes evolved. On the other hand pieces like "Dark Money Dub" and final track "Fear Of Heaping Capital" have a more recognisable stepping groove which feel like a natural empty point for Mad Professor appreciators looking for something even deeper.

It's a really neat, well-formed package, just under 40 minutes of deep electronica that manages to shine and fill you with a sense of future dread simultaneously.
Artist:
Dicepeople
(@)
Title:
Synthetic
Format:
CDS (CD Single)
Label:
self-released
Rated:
Been awhile since I've heard from Dicepeople, but here they are again with a new track, "Synthetic," on a maxi-single with four different versions. The song is an excellent piece of cyber-pop with lead vocal by Atashi Tada who must be a full member of the band by now. The song does hearken back a bit to "Dissolution" from the 'End of the Line' album in the chorus rhyme scheme with the title ("Synthetic, Magnetic, Genetic, Prosthetic...") but it works here, and that's the point. So the basic track is great, it's the remixes where we run into trouble. The Venteer Remix of the song subs a lot of synthy distortion, a drum machine snare and punchy kick for the beat, stripping out much of the melodic from the original. Didn't do much for me. The Little Death Machine Remix is a slowed-down version of the song with basic cheap drum machine and bass, drunken/broken vocals pushed to the back, and tapping effects that hardly seems to have anything in common with the original. Novel, yes. Interesting? Not. The Pneumatic Mix brings in a different synth riff and sounds while keeping a similar bass. The vocals here are closest to the original (sans harmonies) but I'm still not won over. In defense of Dicepeople, I usually don't like remixes much, and I thought that by now remix maxi-singles might be passé. The video version of the song is pretty cool though (on YouTube, not on this disc); you should check it out if you get a chance. Perhaps the direction Dicepeople is taking now is more in the realm of synthpop than psychedelic dark electro, but their next album should give us a better idea of where Matt Brock and crew are headed.
Artist:
Herzparasit
(@)
Title:
Parakropolis
Format:
CD
Label:
Echozone
(@)
Rated:
Herzparasit is a Neue-Deutsche-HÄrte band (think Rammstein and Oomph!) from Munich, Germany and 'Parakropolis' is their third album. As with most Neue-Deutsche-HÄrte bands, they mostly sing in their native German, kind of nationalist thing, you know. (There is one track in English, but we'll get to that later.) After the dramatic buildup and recitation on "DNA Unbekannt," Herzparasit begin their trudge and slog through "Manege Frei!" with some lively orchestration, plenty of metallic guitar and emotionally overwrought vocals, heavy on the vibrato. In fact, heavy on everything. It seems like it won't let up on the next track, "Tastsinn" but actually does a bit after the guitar intro for the verse. Before long though we're back to the typical sturm und drang Neue-Deutsche-HÄrte is known for. Sven Mehrens from Defated guests on vox for "Meine Traume Jagen Mir Hinterher" ("My Dreams Hunting Behind Me," or something like that) and Sven must be the one with the harsh, gravelly vocals, the only real difference from what's preceded it. "Blut Lught Nicht" is a more uptempo number compared to the mid-tempo tunes preceding it. Definitely more metal than anything else, it's unusual because of the "kinderstimmen" on the chorus. "Zack! Boom! Bang!" is exactly the kind of song you'd expect from this band, sort of stripped down verse, buildup, then let it rip on the chorus. I'm worn out already and there's still 7 more tracks to go. On what follows there is some nice synth and keyboard work but El Toro's metal guitars are pretty overwhelming. As for the next to last song, "It Must Be in English!," I guess the boys got tired of music critics like me complaining that all their songs were in Deutsch and we couldn't understand what they're singing because we're too fucking lazy to learn the language. Of course, they're right but that's not going to change the universal pop music language to German. "It must be in English! Please no other language! Don't say it in Denglisch! German ist doch garbage!" Okay, we get it Herzparasit, or at least I do. The silly synthpop opening kind of drives the point home. Sad though that this song is the one most likely to get played in the U.S. One of the nicest songs on the album is the last one - "Regentage," a well-orchestrated ballad devoid of heavy-duty guitars. The vocal style really works well here too. I'm impressed. My overall impression is that 'Parakropolis' won't get much attention from American audiences, but the band obviously didn't write and record it for them anyway. Although singer Ric-Q's vocal style isn't one I personally favor, it's better than guttural growl even if it is melodramatic. While most of the material on the album is typical Neue-Deutsche-HÄrte, they do rise to the occasion now and then and deliver something a cut above in the songwriting. Germans should really dig it, those who like dark gothy metal anyway.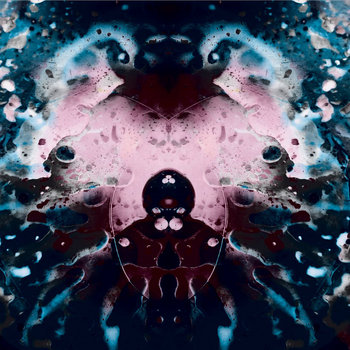 Artist:
Expo 70
(@)
Title:
Live in the Pit - KFJC 89.7 FM
Format:
2 x CD (double CD)
Label:
Zoharum
(@)
Distributor:
Alchembria
Rated:
Expo 70 returns with a new release which collects two concert made for KFJC, a Californian radio, where Justin Wright explores the most krautrock oriented parts of his sound. While this element was somehow balanced by the presence of other members, especially in "Frozen Living Elements", it was the core of "Corridors to Infinity" of which this two concerts seem his reenactment using guitar.
The first live, "August 20, 2008", starts with a sort of heartbeat and the distant resonances of the guitar; after a meditative first part, the guitar solo seems to introduce a more rock oriented part but, instead, it evolves into a part where sparse notes float in silence and then there's the psychedelic part focused on the distorted notes of the guitar which stands until the drum machine introduces the final part of this live based on dreamy atmosphere created by the highly reverberated notes.
The second live, "November 6, 2010", features only Justin Wright and starts with the long notes of a moog and evolves in a first part of drone music until, with the entrance of the drum machine, there's a small ripple in the straight lines generated by the drones; then, the track is channeled into a dialectic with silence as very quiet and sustained sounds acts as a sound representation of stars in the sky.
The greatest quality of this release is also his gravest issue: the music of Expo 70 is deeply rooted in a tradition with the consequence that there's no particular difference with their other releases; so, their fans will have another release to love and listen until the end of times but the others would ask themselves if they are listening just another release. By the way, I lines up with the firsts.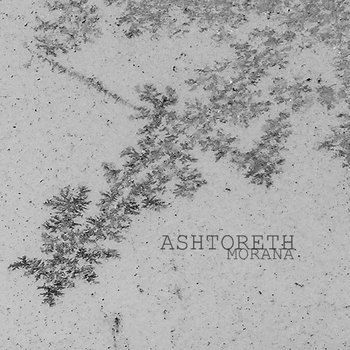 Artist:
Ashtoreth
Title:
Morana
Format:
CD
Label:
Unexplained Sounds Group
(@)
Rated:
Ashtoreth is the project of Peter Verwimp whose music is mostly based on guitar and voice and it stands among the path of those who apply electronic music structures to canonical rock instruments; or, in other words, they create drones. As he dedicated this release to Morana, a Baltic and Slavic goddess associated with the idea of death and rebirth of nature, he use moments of quietness and even noises to modify the static framework associated with this genre and develop a narrative out of it.
The droning guitar of "Hyberna" opens this release introducing the listener into a sonic landscape where clean sounds, distorted ones and quiet moments are juxtaposed with a certain equilibrium. "Kla Ng" starts quietly and evolves in crescendo where continuos tones are juxtaposed until, at their zenith, the track returns in the quietness where it begins. "Tymor" is a long meditation in two parts: the first one is based on sparse reverberated notes of the guitar while the second one is based on drones constructed with tones changing without solution of continuity which have its development in "Waní Yetu" where the drones acquire mass and impact generating a vague sense of timor.
While at first sight could seems a derivative release of drone metal, it reveals a deep understanding of sound construction and could be considered as those drawing that could seems simple when seen at a distance but reveals themselves as a miniature. It's really worth a listening.