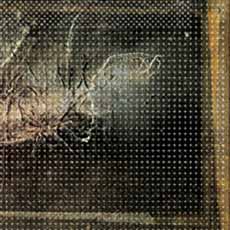 Artist:
GRUNDIK KASYANSKY
Title:
Light and Roundchair
Format:
CD
Label:
Creative Sources
Rated:
First off, this cd comes in a particularly well done layout, with a photo reminding me of Burri's works... It surely matches well the scabrous sounds it contains. Kasyansky, an improviser I can give you absolutely no information about, recorded these four tracks in New York using radios, a feedback synthesizer, a computer and a small theremin. As you can probably guess, this is a highly abstract work made of hisses, shortwave feedback and microscopic cracklings. You can hardly distinguish the synth from the radios, for example. It often reminded me of no-input/feedback-based works like Yoshihide's, Sachiko M's, or, especially, Goh Lee Kwang's - and like many of them, there are many captivating moments (the first piece is a quite strong one) along with nondescript parts I can easily do without.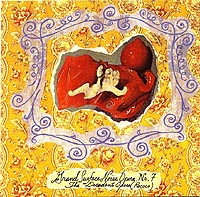 Artist:
CRAWLING WITH TARTS
Title:
Ochre Land, Blue Blue Skies/Grand Surface Noise Opera Nr. 7
Format:
CD
Label:
Pogus
Rated:
I have been a fan of Michael Gendreau's brilliant and austere "55 pas de la ligne au n° 3" (23five, 2002), but I still had to discover his earlier, crazier activity under the Crawling With Tarts, a duo also involving Suzanne Dycus-Gendreau which ceased its activities in 1998. This massive 2-track, 70-minute release by the ever excellent Pogus (after If, Bwana's equally successful and inventive "Frog Peak Music") is a great chance to re-discover CWT's soundscapes, and also features one of Gendreau's first solo composed recordings. "Ochre Land, Blue Blue Skies" was indeed recorded by Gendreau in 1998, with "conceptual information" from his partner, and sort of forebodes his artistic and professional interest in pure motor vibrations - the piece is largely an exploration of turntable-generated sounds, with a raw free-flowing approach that luckily never mars the enjoyment of the piece. If the first track is good, the second one is a masterpiece; this time the emphasis is on the cut-up and layering of pre-recorded sources (looped vinyls and tapes, I guess) with astonishing, brain-melting results. Inoffensive easy listening music and odd language lessons are smashed to bits and re-assembled in a musical equivalent to Kurt Schwitter's Merzbau works... and incidentally, the Grand Surface Noise Opera oozes the berserk creativity of early Merzbow and Nurse With Wound, had they focused on concrete turntablism. One of the most refreshing and vital releases of 2006 for sure.
1. Hypothetical Tardigrade Resurrection, Parts 2 & 3visit the dark – a door opens – enter and leave all hope behind – met by many witnesses – force of habit leaves me cold – ambivalence and seduction merge and couple – a foundation of questioning rises and falls before our fetid eyes – born of fire and ice we continue2. Perekluchenie: The Stairway to the Blue Light Subsidesschizoacoustic musings – my eardrums imploded and shredded – blood boiling and boiled3. Wretched DensityIberian landscape of waving trees and dry grass leaning towards the crooked arms of time's subtle caress – foolish fight, foolish knight4. Hypothetical Tardigrade Resurrection, Parts 4,5 & 6sunrise announced by hard light rays of yellow gold – purposeful reflection on sonic paranoia – should we run and hide? – steel wings steal pass lightly and alight – windows – full frontal – communal mind of lasting grace – purification – deception – the attendant signs – focus the right and left descending might 5. Milking the Dead for Distractiondistraction and struggle – reach toward the inner out – shards of heavy air – vibrating motes of eyes
Artist:
The Infant Cycle/ARC
Title:
Unrelated Work tapes/Raw Circle
Format:
CD EP
Label:
The Ceiling
(@)
The Infant Cycle – Unrelated Work Tapespointillistic evolutionary waves of iconic life forms – new realms of auditory generation – joyful embraces – jagged children incensed by time – a bidding and biding – the path of patient distress is followed – ARC – Raw Circlehesitant ambience – on the verge without fear – point of fact point of view – square seven – phonetic flight of fancy – arrival of the fittest – winged meme
1. 02:18continental ideographic phoneme2. 06:28finding the words – tragic traffic and trance – sonic font of Faustian proportions – hovering primal warfare - a surface tension - the patina of blood and soil3. 04:28southern ideographic phoneme – wall of rounded wave bullets swimming in the ether 4. 05:09mime the light fantastic – lightly spin the glow – mind the outlet and ignore the pun – rather a fin than a claw5. 03:19do funny things! – run amok and mud – spell the spell – a portion of potion for the mind – climb the hill and see the end – chaos as fashion – fall apart6. 03:39insect Muse – fortean dreamer – past tense life7. 00:59rhythm – sound – other mind8. 03:56data overflow – attitudinal cascade – cupidity – solemnity – parsimonious flaw 9. 12:06rim rhyme Rimbaud – circle of black – the oscillation of indecision – structural interjection – blow blue absurdity – sequential masks of burning glass – semitransparent – photogenetic eyes of rind