Artist:
Bernie Worrell/Bill Laswell
Title:
A Book of Woo Vol. 1
Format:
Download Only (MP3 only)
Label:
self-released
Distributor:
Music Hertz
Rated:
Although keyboardist and funk griot Bernie Worrell has jumped this sinking ship, we can hear him speaking to us at any given moment through the prolific black box he left behind. In this mix tape, longtime collaborator and producer Bill Laswell offers a eulogy to his dear friend, and by its light reveals the prism of Worrell's talent. This is perhaps nowhere so true as in the three selections culled from ELEVATION, a 2013 release from Laswell's M.O.D. Technologies label. It's rare to hear this master of wired keyboards bring his mastery to an acoustic piano, through which he clarifies the sheer expanse of which he is capable. Whether through the anthemic intimacy of "In A Silent Way" or the lush self-awareness of "I'd Rather Be With You," he wraps moments of youth in the tattered clothing of reflection. But it's in "Alabama" where he digs deepest, unearthing the raw materials of experience and turning them inside out until fragrant with possibility. There's even a touch of melancholy that gives the magic realism. Three tunes from another M.O.D. release, 2016's FUNKRONOMIC, also pepper the set. For these, Laswell's bass and Karsh Kale's drums are the wings to Worrell's thermals, going from subterranean ("Woo Doo") to earthly ("Flashlight-Redux") to extraterrestrial ("Outer Woo") in quantum leaps of inspiration.

Four tracks faithfully represent 1993's BLACKTRONIC SCIENCE. These include two electrifying trio outings ("Blood Secrets" and "X-Factor") with altoist Maceo Parker and drummer Tony Williams, the cinematically inflected "Revelation In Black Light" (featuring Worrell on harpsichord with arranged strings), and "Flex," which adds Laswell on beats, trombonist Fred Wesley, guitarist Bootsy Collins, and rapper J-Sumbi to the mix. The latter tune is an ode to adaptability, a veritable SETI signal shot into hip-hop space. In any instance, Worrell slings enough satisfaction to sustain us into slumber, thus reflecting the patterns of his own creation.

The 1990 joint FUNK OF AGES gets two nods in the forms of "At Mos'Spheres" and "Volunteered Slavery/Bern's Blues/Outer Spaceways." The first is a heat-distorted congregation of organs. Baroque in shape and cosmic in reach, it's the brightest star of this constellation. The second is "Volunteered Slavery/Bern's Blues/Outer Spaceways," which finds Worrell in the company of percussionist Aïyb Dieng to evoke a still-timely message against oppression and control. Kindred spirits populate the epic "Black and Strong (Homesick)," taken from the 1993 album HOLY TERROR by The Last Poets. Laswell, Dieng, Collins, and special guest George Clinton are Worrell's brothers in arms, and together they are a fully assembled Voltron of intention, their skin steeled against the slaveries of the world. Money changes hands, they preach, but the exploitations it buys stay the same. And yet, from the noise of it all, Clinton arises with a torch of promise firmly in hand, leading the way to return. It's a sentiment further echoed in "By A River (For Peter)," a self-released single from 2016. Featuring Laswell on bass and electronics and Worrell on electric piano, it flows with aching authenticity, an emotional spiral unwound as a straight line from a corrupt world to a secure afterlife.
Artist: Sevensol & Bender
Title: Das Ideale Geschenk
Format: 12" vinyl + Download

"Das Ideale Geschenk" is a three-pack of beautifully mellow, soft instrumental house, comprised relatively simply from lightweight rhythm patterns and long, warm, sunbleached chord pads. Dreamy chime sounds flitter over the top while the production deftly and subtly adjusts EQ's and layers to keep things moving along.

After the supremely mellow journey of opening track "Mythen Center Korfu", "Driftwood" adds some appropriately wooden-sounding extra percussion and a faintly harder-edged acid bassline into an arrangement that sounds more conventionally symphonic. "Rhythmus Tool" is, as the name suggests, a bonus 4-minute rhythm pattern DJ tool for running under structured beatless material as a DJ tool.

The most obvious criticism of the bundle is that it's quite generic- there's little in here to give proceedings any kind of distinctive character that will stand out from the crowd. But if you're in the market for smooth, non-attention-grabbing super-dreamy house, check this out.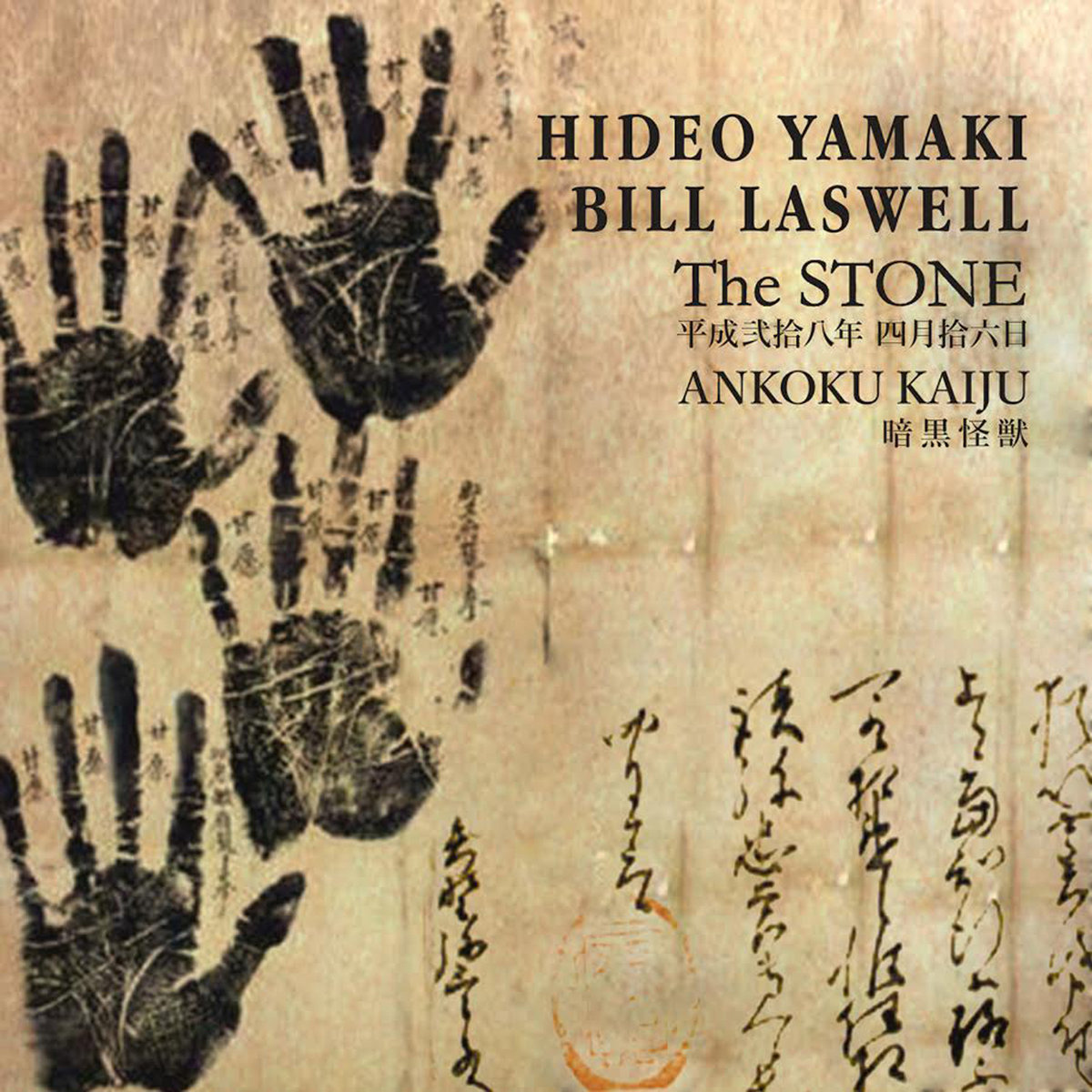 Artist:
Bill Laswell/Hideo Yamaki
Title:
Live at the Stone: Ankoku Kaiju
Format:
Download Only (MP3 + Lossless)
Rated:
To say that bassist Bill Laswell and drummer Hideo Yamaki have combined forces on ANKOKU KAIJU would be a misnomer. Accurately stated, it's the other way around. In other words: it's a contingency of universal forces that has combined them. To experience their sublimation, even by proxy of recording, is to understand the chemical nature of their interaction. Yamaki's approach to the kit is holistic, scaling a wide range of topographies in search of the beacon that Laswell selectively obfuscates and reveals by and through his improvisational haze. Whether riding an ethereal groove or sliding into newly excavated ruins of atmospheric history, this duo proves that going with the flow is more a matter of spirit than of mind or body. Over the course of a single 36-minute track, recorded live at The Stone on April 16, 2016, impulses that originated galaxies away feel as intimate as the beating heart. Achievement of such fine balance between signal and reception is no small task, but in this context emerges as an organic consequence of their sound.

Laswell's distortions key highlight the physiological underpinnings of this music. Through them is sung the chaotic symphony of neurons and other intangible compulsions that make up any living organism. By tracing fear to its roots in love, he undoes the unnecessity of antagonism that fuels so much of today's violent reaping. In its place, he and Yamaki tout death as beginning and not end, and express music as the clearest portal from which to draw such knowledge. To hear it, then, is to feel the interconnectedness of self with all creation. Yamaki's frenetic dances drive home this point repeatedly throughout the set, finding in every thump of his kick drum a mantra's worth of salutation. He's not merely taking listeners on a journey, but turning listeners into the journey itself.

At times, the duo moves like two arms sprouting from a single body; at others, a binary star examining its own gravitational field. In either state, their dialogic relationship is a supernova spreading its language across the palimpsest of the universe. The result is a transformation of thought into action, of silence into sound, of contemplation into enlightenment. There's no middle ground to be trodden; only a harmony of environmental extremes.

Although the album's title translates from the Japanese as "Creature of Darkness," there's nothing sinister going on. If anything, the album is life-affirming and exceptionally rooted in the past. Every given moment is emboldened by the artists' deference to all that came before, which by their evocations grafts wings of resurrection.
Artist:
Sonny Sharrock
Title:
Ask the Ages
Format:
CD + Download
Label:
M.O.D. Technologies
Rated:
In 1991, the planets of saxophonist Pharoah Sanders, bassist Charnett Moffett, and drummer Elvin Jones aligned with the sun of guitarist Sonny Sharrock to yield the once-in-a-generation musical experience that was ASK THE AGES. Produced by Bill Laswell, who also chaired this reissue 24 years later, it has stood the test of time because it is time incarnate, a defining force of suggestion by which any subsequent imitator will burn in its atmosphere. It therefore pales in comparison with truth to say that Sharrock's final proper album (before his untimely death in 1994) sounds as fresh as ever, for this would imply it's even prone to decay to begin with.

From the interactive alchemy of "Promises Kept," it's clear that Sharrock was someone who cherished the forthrightness of a melody, an artist who gave so much that the only ether could contain him. It's not that he transcends himself through the music, but that the music transcends itself through him. These energies rub off on his bandmates, who bring their own locutions to bear on the collective text that emerges. Moffett's solos are as concerned with smoke as Sharrock's are with fire, while Jones breathes oxygen between them. Sanders, for his part, plants the bandleader's every atom in the garden of "Little Rock," while the rhythm sections flips every atmospheric pancake before it burns. Whether in the blasting evocations of "Many Mansions" or the cerebral glories of "As We Used To Sing," Sharrock bungee-jumps into one abyss of inspiration after another, breaking open the packaging of ancient materials and eliciting from them geysers of information. He not only shreds but reimburses other dimensions for their sacrifice.

Even the tamer "Who Does She Hope To Be?" is no less replete with flame, trading explosiveness for a smoldering burn. The air itself becomes flammable, as throughout "Once Upon A Time," wherein finality sings through Sharrock's blinding talent. And even as his influence remains palpable in such diverse axe-wielders as Buckethead and Nels Cline, ASK THE AGES proves that his influence extends lives in the flesh of listeners just as well, and I would dare anyone who professes love for the guitar to experience these sounds without wonder.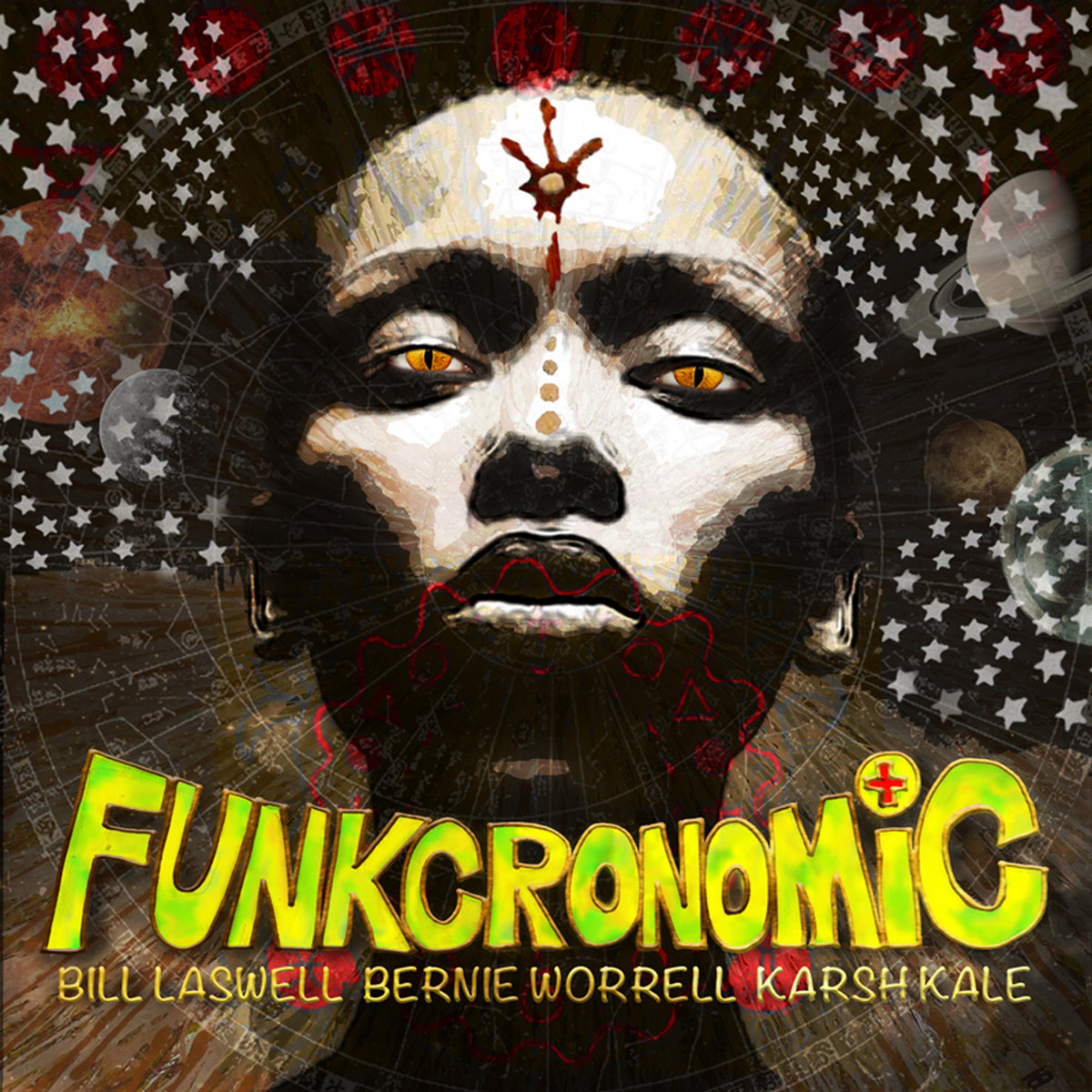 Artist:
Bill Laswell/Bernie Worrell/Karsh Kale
Title:
Funkronomic
Format:
Download Only (MP3 only)
Label:
M.O.D. Technologies
Rated:
Funk, in its purest form, is written in the language of escape. Not so much an out-of-body as inner-body experience, it turns the world around like a mirror to reflect only the brightest parts of our souls. In this intimate yet far-reaching collaboration between bassist Bill Laswell, keyboardist Bernie Worrell, and drummer Karsh Kale, we dive off cliffs of ego into the bottomless pool of creativity that drives these master musicians to seek sonic truths.

As "Woo Doo" somersaults into the funk-o-sphere, it offers glimpses of a future in which peace and sparkling emotions walk hand-in-hand without ever looking back. It lifts us beyond the entanglements of everyday life and to the spirit of resolution from which we've been trained to disassociate ourselves. The underlying current of "Flashlight-Redux" likewise taps an optimistic marrow and spins from it an appreciation for life. There is a distinct feeling of illumination, of knowing that darkness can never win so long as there is music to keep it at bay. "Outer Woo" underscores this dynamic even further, beginning with a warm introduction from Worrell, whose fingers then tip the fulcrum into a rhythmic invitation. The vibe is supremely welcoming, and under its influence we may dance without fear. The lights dim, ironically enough, in "Flash Back," wherein oppressions cease to be and the only call to arms is to lay them down. All of which yields the concluding "Shochurolling." In this tune, Laswell's bass line and Kale's lockstep are so heavenly that they feel downright sentient, even as Worrell slings an earthly shine.

In the end, this album is a master class in the art of perspective. It reminds us that being too close to the sun would mean certain obliteration, whereas at a divinely ordained distance it becomes a source of life. The music of Funkronomic likewise stands at the precipice of death and invisibility, finding purpose in its finite mortality. Listening to it makes Worrell's passing harder to bear. Then again, we know he's nodding his head somewhere, smiling through this planet's dramatic chord changes, over which he stands poised to strike an eternal groove.