image not
available
anymore
Artist:
KRATARKNATHRAK
(@)
Title:
Solstice
Format:
CD
Label:
New Darkness Records
(@)
Rated:
Formed in 1997 by Pieter Winkelaar (one of the guys who later formed The People Republic Of Europe), Kratarknathrak has already at their active fifteen releases (Cds, vinyl and tapes) where Pieter explores the lands of electronic ambient/techno/idm sounds. His latest album, SOLSTICE, has been recorded during the 2004/2007 period. Containing twelve tracks, the album is an interesting voyage through sidereal scenarios (see the sibilant "Parsec" or the rarefied atmospheres of the following "Cruising with Dr Pholx"). Personally I really loved the tracks with a more intensified rhythmical structure, where the long pad sounds duet with bass lines and drums. "Dark matter" for example is a track which sticks into your ear and has the mentioned elements balanced in a good way, elements that create a sort of dark ambient techno tune. On other ones the isolationist side of the sound take an hold and the rarefied ambience is used a little too much. SOLSTICE is an album worth your attention and if you love techno ambient sounds you'd be happy to know that it is sold for only 6 euros plus p+p.
Artist:
THE BOMBS OF EUNDURING FREEDOM
(@)
Title:
The Bombs Of Enduring Freedom
Format:
CD
Label:
Death To Music
(@)
Rated:
Limited to 665 copies, the first THE BOMBS OF ENDURING FREEDOM self titled album will be released the 12th of October and will be available only directly from the band's website. New project of James Fogarty (also active with The Blacksmore Organisation, Ewigkeit and The Meads Of Asphodel) the band composed 10 tracks inspired by the sound of late Prong, Revolting Cocks and Killing Joke of tracks like "Money is not our God". The CD is a concept album which focus on media lies and on the American mass campaign of false freedom war. The lyrics point the finger toward all these subjects and "G.I. Jesus" with its opening lines could be a good example: "Fighting for the cause of the USA / G.I. Jesus is on his way/ Taking on the world is a damn fine thing! / Better than looking at the shit you're in". Musically we pass from a alternative industrial metal to an alternative e.b.m. metal which could find its place also on MTV for the kind of sound proposed and the catchy melodies (with a refrain which easily sticks into your ears). Note that the sound isn't created on purpose (read: only for selling copies), because this album is self produced and limited! On some songs the band use also electro e.b.m. lines and samples but guitars and drums are always in a prominent place. If you are looking for 42 minutes of good powerful industrial metal full of melody and energy with a punk attitude, try this one. P.s. An album like this, if released by a major label could sell thousands of copies...
image not
available
anymore
Artist:
Portal
(@)
Title:
Gone But Not Forgiven
Format:
CD
Label:
Make Mine Music
(@)
Distributor:
Make Mine Music
Rated:
Portal is the musical alter-ego of Scott Sinfield, a project that has crafted a distinctly unique sonic vocabulary ranging from distorted ambient lullabies to trippy rhythmic electronics. "Gone But Not Forgiven" is a collection of rare and alternative versions. "July" (originally released as a double A-sided 7" in 1999) has a hypnotic guitar work over inspired distortions that will leave all the Flying Saucer Attack fanatics drooling with their eyes rolled back. The alternative version of "Sometimes I'm lost" is the typical Portal track with lush electronic tapestries and the contribution of Rachel Huges' mesmerizing vocals. The highlight here is a version of "Bloodline" recorded in 2005 for a Dutch internet radio show called Senzor - there are raw distortions but perfectly arranged structures and it sounds even more touching than the album version (on "Waves & Echoes" - 2005). As you can guess by the album title, this project sadly is no longer active and Scott is now focused working for the superb Make Mine Music label.

Artist:
Kioku
Title:
Both Far and Near
Format:
CD
Label:
quiet design
(@)
Distributor:
Alas Seis Music Direct
Rated:
BUY from
I listen to these tribal Taiko & percussions, live laptop experimentation and free-jazz saxophone improvisations and I wonder: how could Tzadik have missed a NYC-based hassidic-japanese avantgarde sax-featuring trio? That's just unexplainable to me. They seem to be right up Zorn's alley! And yet Austin-based label Quiet Design swiftly snatched the band and added it to their interesting and growing roster of original artists.

"Both Far and Near" features six pieces (including a cover of John Coltrane's "The Drum Thing" and Keith Jarret's "Spirits 16") made of a bed of throbbing percussive beats and sounds and electronic accompaniments that morph from drones to bubbles and from being soothing ethereal layers to creatively becoming part of the percussive textures (like in "Yatai Bayashi"). Amidst the ritualistic and trance-inducing background is the wild and deranged saxophone (mostly alto and soprano I believe), which, just like the laptop, plays its role of antagonist and enabler, playing along or whaling atop.

Kioku (japanese for "memory") truly seem to be an extension of that unique NYC downtown scene mostly made of the intersection of Jewish rule-bending instrumentalists and nipponic rule-breaking sound manipulators, but the fact that Kioku adds all these ethnic percussions makes them stand out within that very crowd.

Even though Tonic doesn't exist anymore (probably courtesy of the neighboring Blue Condo), Kioku still find some venues to perform in and you can find out about that on their myspace.com/kiokugroup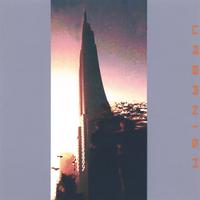 Artist:
EMPIRE STATE HUMAN
(@)
Title:
Urbanism
Format:
CD
Label:
Ninthwave Records
(@)
Distributor:
ITunes
Rated:
Thinking about ESH's URBANISM, I think about their great lost album. I know that "great lost albums" usually concern '50s/ '60s bands and I know that Empire State Human have little in common with Kingsmen or with The Trashmen (maybe they share a similar sense of melody, but this goes beyond the review). Anyway... URBANISM should have been released on early 2004, it did have one single released late in 2003 on CD called "Liquid Blue" (see my review here www.chaindlk.com/reviews/?id=935) but it was never released for label's financial restrictions. The band then signed for Section 44 and made "Cycles". Talking about it with Aidan (ESH's singer), he told me that URBANISM was their last concept album (it has a social theme throughout all the songs). The album has great pop tunes without being a sellout and this is a thing that I always appreciated about Empire State Human. Here you can find album version of some of the songs present on "Liquid blue": the title track, "Dollar in blue collar" and "We are industry" (here that track is almost 8 minutes long and this is both an amazing and weird thing for an electronic pop song). There's also a new version of "Post Madonna", which original version featured on Cohaagen Music's "Evolution" compilation. The album was a big step ahead compared to their previous one because the process of music personalization was reaching new targets where the distinctive vocals of Aidan (a mid way from Erasure and Marc Almond) well underline the great atmospheres created by Lar, Seán and Warren. See "Spinter's kiss", for example. Here the futuristic ambient atmosphere a la Vangelis is enriched by the dreamy/melancholic vocals just to turn into a dancey synthpop melancholic instrumental on the final two minutes. Even if this is a download only release don't miss it!