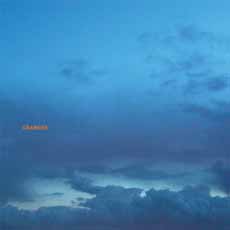 Artist:
MATTHEWS, RODRIGUES, SAADE', RODRIGUES
Title:
Oranges
Format:
CD
Label:
Creative Sources
(@)
Rated:
Another electro acoustic display from the outer space, this time the matter is more and more fragmented thus don't expect it to be a continuum ambient-style where instrumental sounds are assembled so to have a layering ambient style. Certainly in these nine tracks there's a lot of interaction but is way more fragmented and many times you have every member of this quartet waiting for his turn in order to emit a the beloved sounds/noises. The electro-acoustic pastiches is the usual work you think of when pondering on the label's catalogue and yes, it has its moments like in the fifth track where they move around a quasi modal type of improvisation and I can't say I didn't appreciate when they've molded something you could even recognize the shape of. "The shape of electro-acoustic nowadays" has a lot to share with the quality of the recording and this one is well done, consequently everything is located in a specifical context/space and can also be identified for it's real essence. The last sentence means thanks to the recording every "sshhh"", "sdeeng", "tuuud" is clearly identifiable and don't think it happens quite often.

image not
available
anymore
Artist:
MATT ROGALSKY
(@)
Title:
memory like water
Format:
2 x CD (double CD)
Label:
Xi records
(@)
Rated:
I've found this work interesting from the very first night I've given it a try, not only for the ideas behind Rogalsky's work, but for the fact its musically deep, cerebral but also really evocative. This guy works on/with software instruments and he generally collaborates with at least one performer, be it human or a radio above all in the first cd. The average length of every suite is around twenty minutes except for the longest one (half an hour) and the shortest (thirteen minutes about), it has to do with the fact all of the material here featured comes from live performances which span from 1996 to the present. No surprises if you have really cold, unmelodic segments and highly evocative melodies that sink your head in your pillow after having given it your ears. While passing from sound art to quasi-ambient music this artist demonstrates he's learnt by heart the lesson of drone-masters, of the "music-concrete" fathers and the and that of minimalists but he has gone beyond mere imitation. Yes, I really think Rogalsky has its own style even when evolving around ideas quite popular in the experimental scene. He always takes his time to go deep to the core of the track and that's also why he drives slowly in and out of every sound crescendo/diminuendo. I've read he's been/is involved with installations and you could have easily guessed just by hearing the material I mean that's the cut. "Memory like water" is composed of two cd: the first contains Matt's performances with some guests (mainly his musician brothers), the second cd instead features exclusively solo-material. I was tented to write the first piece of plastic is preminently more melodic than the second, but it's not correct, he alternates cold heavy layers to lyrical evocative ambiences where you have simple melodies played with instruments or via what I assume are computer-drones. Sometimes I've had the impression Rogalsky was really close to John Grznich and Seth Nehil augmented of some melodies, but they're more monumental, heavier and in some way less static (a subtle staticness here is 100% intentional). If compared to the two artists afore mentioned this musician is closer to sound art meets minimalism and there's no trace of heavy ambient near to industrial. If I were the freak I'm not I'd comment Rogalsky's music is more trippy than "Set The Controls For The Heart Of The Sun" but by saying that it would be too reductive alas forget it.





image not
available
anymore
Artist:
MIND.IN.A.BOX
Title:
What Used To Be
Format:
CDS (CD Single)
Label:
Dependent
(@)
Distributor:
Alive!
Rated:
Yes, this is still a release of the German Dependent label, but surely one of last items until they close the doors. For me this is still a shock, because regarding the offered quality released through Stefan Herwig's label, there's currently no label available which could have that potential to rival with them. However, this release of Austria's MIAB comes quite surprising. "What Used To Be" wasn't to me that sort of a striking track taken from the still marvelous "Crossroads"-album. It seems that the responsible musicians behind MIAB have given this piece some months to grow in them, because the both new versions created by MIAB themselves ("Short Storm" and "Long Storm") are once again that catchy and breathtaking arranged, that MIAB should be able now to expect euphoric reaction from the dancefloors. More than ever before MIAB could work out a track, which features both, an unstoppable floor-filling attitude and decent consumption on your home entertainment. No boredom on here, but a catchy and nearly Futurepop-like tune with addictive synth textures. Add to this a rather average third version by Peter Rainman plus a new and unreleased "b-side"-track entitled "One Day", which can follow the stuff of the album "Crossroads". Even if this short SiCD is limited, it is a must-have for the fans - finally the recent happened position No. 1 at the German DAC charts are a proof for the quality. Regarding Dependent – somebody has to wake me up from this nightmare...
image not
available
anymore
Artist:
Kenji Siratori
(@)
Title:
Sickness For The 21st Century
Format:
CD
Label:
SkullLine
(@)
Distributor:
SkullLine
Rated:
Only a very few months after his debut release "Death Creature" for the German SkullLine label, the Japanese Cyberpunk-/Ambient-artist KENJI SIRATORI returns with a new album. Again strictly limited to only 50 exemplars, KENJI offers a musically onslaught quite different to his mentioned debut. Although "Sickness..." still compliments with long and static Dark-Ambient-like drones, the overall outfit is much harder-minded. He could integrate a wide-ranging distortion/overdrive effect manipulation on his long running tracks, again simply named in a row of "I" to "VI". A nightmarish and yet very sinister sounding experience. Which brings him nearer to some Cold Meat Industry acts, but mainly a sound outfit which avoids to deal with any beautiful thing of the world. No music for the faint-hearted for sure, and the end of the rope still isn't reached for KENJI. Tracks are ranging between 5 and 16 minutes, this album comes out with a semi-glossy cover and it is hand-numbered. A collectors item soon for sure, so act up ASAP.
image not
available
anymore
Artist:
AGENT SIDE GRINDER
Title:
Agent Side Grinder
Format:
12"
Label:
Enfant Terrible
(@)
Rated:
After their debut 7" and their track on the "Hoera! Een Hex voor thuis!" album compilation here comes the AGENT SIDE GRINDER debut vinyl album. The platter opens with the two tracks released on the 7" but here presented in a different version. The first unreleased track we find is "Voice of your noise", an obsessive track which pair a rumbling bass guitar with background industrial noises and desperate vocals. No drum. "Lashes of flashes" is less "destructive". On this one the Swedish duo bring to the attention of the listener an hypnotic retro experimental electronic tune. "The leading role", instead mix Suicide with Soft Cell, while "Brave new age" leads the audience through six minutes of slow electronic melancholy. A track which sounds good for a noir movie. "String strikes" is the one I prefer and on this one Agent Side Grinder sound like an electronic version of Gang Of Four/Pere Ubu on acid. This tune is the most melodic of the lot but it has a lot of tribal percussions along with catchy synth lines. Also "Container baby traffic blues" is less experimental, melodically speaking, but it has always that tormented vocals/attitude which fast became the band's peculiarity. The album closes with "Remnants of my sight", a track which reminds me of the less depressed Joy Division. I'm glad to notice that the duo didn't stick on their initial Cabaret Voltaire approach and proposed on this album a wider collection of songs which explore electronic experimentation as well as something more melodic.