image not
available
anymore
Artist:
COMANDO SUZIE
Title:
Probres Chavales
Format:
CD
Label:
Punch Records
(@)
Distributor:
Masterpiece Distribution
Rated:
Released as the previous split 7" by Punch Records, here's the first full length by Comando Suzie. Sung only in Spanish language, POBRES CHAVALES brings to the lovers of electro wave eleven songs in balance from dark minimal electro and synthpop. As for the single, Comando Suzie, is formed by Raul Lopez, Ella and helped out by Demian (active as O Paradis, as you probably already know). If I'd tell that it's the first time that I listen to electronic Spanish music I'd lie, because I know Aviador Dro (best known as the Spanish Kraftwerk even if most of their songs aren't comparable to the ones of the German gods as they sound different and born from from a totally different background). Instead for Comando Suzie I'd avoid any link to Kraftwerk as this time we have something different: Comando Suzie play a minimal electro pop a melancholic and dark but also capable of proposing potential hits like "Descabello" (arranged differently it could be a dance hit) or a dark anthem like the following "Disciplina". Proposing a blend of Die Form meet Telex the trio made a good debut CD that unfortunately has been printed into a limited edition of only 333 copies. Check them on the Punch Records page and hurry!
Artist:
FALSE MIRROR
(@)
Title:
North
Format:
CD
Label:
Thonar Records
(@)
Distributor:
Mono Culture
Rated:
FALSE MIRROR seems to be one of the first signings to the new Thonar-Records label and hails out of the Southern area of Germany. Musically you'll get a very own form of Dark Ambient music, which is pretty well presented under a conceptual moniker explained in its title, art and finally the music. The massive interest to take a musically journey into cold and mostly "forgotten" areas on this world like the Russian atomic-test island "Novaya Zemlya" or no-mans-land-like arctic areas seem to have had an impression on the artist. Like the beautiful painted cover already announces it a bit, FALSE MIRROR draw inspiration and power out of this areas and these ideas got transformed into a very static and cold Ambient sound-construction. The 5 presented tracks can be easily processed to more than 10 minutes long soundscapes. Even if conventional instruments asides of some field recordings have been used to give out a possible frequency of the tones, the extra-ordinary effect manipulations on this audio results is a sort of being authentic. This releases really drowns into a massive layer-sound-like effect manipulation and seems to be the right surrounding sound for some dark and long evening in front of a fire-place. An artistically valuable recording, but it requires time and interest of the listener.
Artist:
VV.AA.
Title:
New World Order
Format:
2 x CD (double CD)
Label:
Thonar Records
(@)
Distributor:
Mono Culture
Rated:
First official CD release for this new German label, which got invented by the responsible people behind Klangdynamik Records, a label pretty much dedicated to quality EBM/Electro/Industrial music. But the direction for Thonar is quite different and likes to take the listener into more Experimental-minded music styles like Ambient, Power Electronics, Military or Martial efforts. This "New World Order" comes out as a limited DCD set well packaged in a digi-pack and a decent look. It features several acts, some more, but also many lesser known acts which all provide previously unreleased music. CD1 is definitely the rather calm one out of both and the thinks start with two impressive Dark Ambient tunes provided by THE SOUND OF EARTH and the Ulm-based solo project FALSE MIRROR, which has recently brought out a new CD signed to Thonar Records. Maya Nadir convinces with a sweet vocal performance, a rarity in the above mentioned styles. Things turn into Neo-Folk/Neo-Classic with A CHALLENGE OF HONOUR and the musically best piece here provided by NEBELKORONA. MY ASPHYXIA show a mixture between Dark Electro and Military, also satisfying comes out the Dark Ambient drone of THE ALISON PROJECT. Pretty diverse collection so far, but CD starts like an earthquake with the right doze of Power Noise/Electronics to shock your neighborhood. Names like INSTITUTION D.O.L., FLUTWACHT, NOISEWERRRRK, ATROX, KREUZER or SKM-ETR are all offering a more less merciless sort of noise interferences with radically frequency manipulations. Since most of these acts presenting themselves relatively radical, it shouldn't wonder you, that most of their releases are mostly hard-to-get-items and all of them can count on a strong fan base. For the second part of this second CD the things cool down, again nearer to some Ambient/Electronica tunes of ATOMTRAKT or SKY BURIAL, to name the most outstanding works here. Completely seen this compilation offers a great diversity and should work well to recruit several newbies to this mostly hard-to-discover, but also intellectual-oriented parts of these Experimental genres. A release which still offers Thonar to continue with several different styles.

Tracklist:

CD 1

01. The Sounds Of Earth - Viral Expression
02. False Mirror - Inner Sargasso
03. Maya Nadir - Fingertip Trip
04. Moon - Kyle Of Lockalsh
05. Thomas Nöla et son Orchestre - John Singleton Copley
06. Tonal Y Nagual - Nimnon Soleil
07. A Challenge Of Honour - Mother Earth
08. Nebelkorona - Auf Flügeln des Windes
09. My Asphyxia - Todesstrafe
10. Galaxia Obscura - Demolition Ideals
11. Phragments - Towards A New Horizon
12. The Alison Project - After The Cut


CD 2

01. Institution D.O.L. - Just Cause
02. Flutwacht - New Law
03. Noisewerrrrk - Dystopia
04. Izanami's Labour Pains - Yasukuni Jinja Shall Burn
05. SKM-ETR - Spreading The Disease
06. Invisible Front - 50°18'48.16N - 18°41'20.09E
07. Atrox - The Giants Buddhas Of Bamiyan
08. Kreuzer - Faith, Death And Aggression
09. Brachial Palsy - Accidental Error
10. Atomtrakt - Im Schein des Untergangs
11. Sky Burial - Last Breaths Of A Dying God
12. Camisole - Bonechamber V1
13. Erik Ursich – Sospeso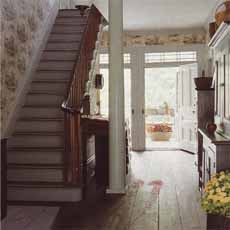 Artist:
CHRIS FORSYTH , NATE WOOLEY (@)
Title:
the duchess of oysterville
Format:
CD
Label:
Creative Sources
(@)
Rated:
If you thought this label from Portugal was exclusively oriented in the direction of electro-acoustic music, here comes an interesting surprise after the minimalist electronic cd by Punck. This recording features a single suite twenty-four minutes long, but believe me after the listening there's nothing more you'd like to add to the track. This long suite is really well calculated and progresses in a way the "freak" inside of you can't but love, above all if you're into radical psychedelia, or narcoleptic jams. It starts as an electro-acoustic improvisation, but it after some slow dynamics ups and downs it turns into a desolated ghostly feedback that reminded me so much about Thela, and if you don't remember the band I've their record on Ecstatic Peace, it was a trio that featured Dean Roberts, Paul Douglas and Dion Workman. I'm sure mighty Thurston Moore would sit back and enjoy the trip if only he had the chance to give a listen. In the second half of this long track, the aura of the electric guitar becomes central and Nate Wooley keeps doing the same thing for a while and later leaves some imperceptible changes distributed slowly on the whole length, a smart choice for helps to reach the climax of your trance-experience. As you can imagine the metamorphoses brings an electro-acoustic beginning to turn into a quasi dronical piece. The ambivalent essence of the track emerges during the different movements in which Forsyth and Wooley have distributed the crescendos and diminuendos. Be it I'm I love this kind of works or the fact the "murderous" cover concept kicks ass, but if you ask me one release I recommend to the ex "deadheads" in search for something new but with that hallucinating side effect: this would be my personal suggestion.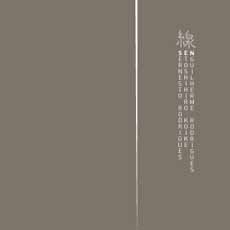 Artist:
RODRIGUES, KOIKE, RODRIGUES
Title:
sen
Format:
CD
Label:
Creative Sources
(@)
Rated:
The context is still that of electro-acoustic improvisation, the language is quite mature, I really like the way it all sounds, it's tight and soft but above all it's slow if you're confidential with this kind of music, let's say they barely play. While wondering if in contemporary improvisation there's a sort of unsaid fear of sounding "melodic" some of these radical sketches this trio draws while improvising, become almost expressive: it means while giving a sounds to the unspoken voice of their instruments they do it keeping in mind a voice is generally meant to articulate a sort of communication or a proper dialogue. While the recording is not completely clean since you have that sort of ambiental buzz typical of live recordings (but this a studio one), it fits really well with the sound of this trio since it has a good definition and at the same time is incredibly warm. While the first of these two suites is more quiet, the second one starts more incisively and pictures the players involved in a most vigorous way of playing, but don't worry it doesn't imply they become neither aggressive nor free (meant in a way jazz solos/jams are meant). This cd follows the philosophy of a few sound floating in the air for a suitable amount of time, I mean you won't hear your usual short acoustical strikes as if there was an earthquake going on in the middle of the studio. Sometimes I've caught myself thinking they could have reduced these two long tracks in a number of minor episodes, but I think they wanted to freeze the whole momentum/experience of the recording session and if that's the reason, no one can blame them for this choice.