image not
available
anymore
Artist:
PIETRO BONANNO
Title:
Music For Flying Planes
Format:
CD
Label:
Essentia Mundi
(@)
Rated:
After releasing three solo piano albums and two other ones focused on drones, Pietro Bonanno is releasing his latest album MUSIC FOR FLYING PLANES for Essentia Mundi. Based on drones for three out of five tracks (the remaining two are composed using treated piano layers which propose different de-constructed themes), the tracks weren't able to involve me too much because of the kind of sounds used (low bit-rate drones which were sounding with no dimension) and because of the choice of giving to the suites an hypnotic imprint with no apparent defined structure. The whole album has some good moments: "The day of diamond dreams" and "This journey will be eternal" are the tracks I appreciated most because it give the sensation to grow constantly but it's hard to stand 20' of recursive similar sounds because after 5 minutes the music became like a distant noise. If you are into minimal hypnotic ambient sounds check some sound excerpts at the label website.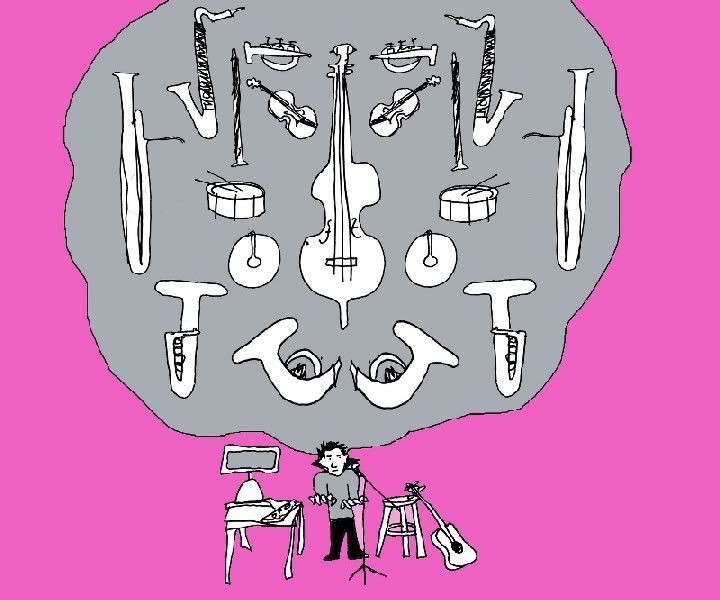 Artist:
Miss Massive Snowflake
(@)
Title:
Queen's Headache
Format:
CD
Label:
North Pole Records
(@)
Distributor:
Starbage Hands
Rated:
Miss Massive Snowflake is one Shane de Leon of Portland, Oregon. This multi-instrumentalist and songwriter played with the experimental group Rollerball for ten years, and he has recorded and performed with numerous bands and artists. "Queen's Headache" is a felicitous romp full of playful tunes that sound like what might happen if Ween were to sneak into one of the classrooms in Jack Black's "School Of Rock" and host an impromptu fantasy music camp for kids. This is by no means a knock on the music, which is really catchy and chock full of intriguing and diverse instrumentation. It is rather a very positive indictment on the booster-shot-sized injection of youthful exuberance and fun brought to this CD by its many young contributors, and the apparently young-at-heart ringleader, de Leon. The opening cut is a sweet and serene instrumental entitled "Satsuma." "Bombs Away" follows with a sad and scathing political message woven into a simple, understated melody. Larry Yes lends his vocal talents on "Swing of Hair," a love-infused ditty with a banjo appetizer and a mildly funky feel. "Hillarianos" introduces us to child vocalist Micah Von Werssowetz as he riffs about being a robot over a mild dose of television static. This mirth goes out the window as Von Werssowetz switches gears in "The Hunt," a creepy piece that sounds as though it might've been authored by Dylan Klebold and Eric Harris! Things simmer down considerably after that, though, with "Meredith," a mellow guitar melody with a soothing beat and a few juicy midi horns thrown in for kicks. "Who Wrecked the Party" sees the return of Larry Yes on lead vocals with music by DJ Faccia di Merda. A buzzing beat hops round with middle-eastern influenced drums as children from the Choral Kinders ask "who wrecked the party?" About a minute into this tune, Yes uncorks one of the most absurd raps ever penned, sounding like Larry Nye-does-G-rated-Eminem. This is "better-not-listen-to-it-for-the-first-time-while-driving-because-it's-so-amusing-you-may-wreck-your-car" funny! "Draggish Friends" features child vocalist Kiana Monihan offering a brief update on the situation in Iraq. Werssowetz reappears on "I Don't Know," though you wouldn't know as his vocals are heavily processed and hidden behind a beefy beat with some ham & eggs keyboards on the side. "One I've Been Waiting For" is a lovely, low-fi cover of a tune by Raleigh, N.C.-based alt-rockers, Remora. "Fossil Fissure" is an unsettling statement on invasion and death with Kiana Monihan and de Leon on vocals. The edge is taken off once again as this is followed by the spunky instrumental "Sunday, Monday," and then "Cake," which appears to be a fondly reminiscent dedication to a friend. Somber tones return on "The Mexican," but the disc closes out with a laugh on "26 Names," as Marley Von Werssowetz drops a list of playground insults describing Miss Massive Snowflake – one for each letter – over bongo beats and a slow chord progression. A-Alligator Breath... B-Butthead... etc. Too much comedy! As an added bonus, the disc also includes videos for five of the songs in quicktime format. The disc and a lyric sheet are housed inside of a colorful sleeve within a nice digipak-type slipcase with a beautifully letterpressed cover. The playful artwork and design are products of de Leon's fertile imagination and should provide a clue for the listener that fun times are ahead. One of the true joys of being a music reviewer is discovering hidden treasures – releases I probably would not have otherwise come across that appeal to me so much I would have happily dropped some coin to add them to my collection. "Queen's Headache" fits firmly into that category!
image not
available
anymore
Artist:
INSANE ASYLUM
Title:
Caustic Factory Outlet
Format:
3" MiniCD
Label:
Industrial Culture
(@)
Rated:
The opposite of loud is low and the interesting aspect of this 3" is the fact without going too far from the noise, industrial sphere it leaves the frontal attack back home to choose subtle, grey white noises. Here and there some tracks are a bit more powerful but if compared to his label mate Ichorus is way softer and a bit more cerebral so don't think I was meaning Insane Asylum is simply weaker. It remind me of something of old Sshe-retina-stimulans from Sigillum S fame but less organized and less powerful from what I remember. Insane Asylum works in a smooth way for a harsh/power noise unit and I like it since with many bands going for the direct approach I can't but appreciate somebody taking the opposite lane. This one really makes me think to Masonna just a bit more european and far from that Japan-chaos motherfucker modus essendi. A minimalistic release and I'd add also a cerebral one which are the more interesting characteristics for a short thing like this.





image not
available
anymore
Artist:
CYCLOTIMIA
(@)
Title:
Algorythms
Format:
CD
Label:
Rage In Eden
(@)
Rated:
The last time I had the chance to listen to Cyclotimia was when I reviewed their "E$chaton" album released three years ago by Stateart. Since then the Russian duo didn't stop to release stuff it's only that I wasn't aware of their new releases "Celestis" and the latest "Deja vu". This version of ALGORYTHMS is an extended edition of an E.P. released by Irond in 2005 which in this new Rage In Eden print, sees as bonus tracks three tracks from their "Alpha omega" E.P. ("Epsilon", "Doctrine" and "Alpha Omega"). On this release Cyclotimia expand their sound scenario giving form to their vision of the modern world by mixing digital chaos with ambient ambience and orchestrations. The result sounds like a soundtrack which make you lose the senses for the continuous sound stimulations. Bleeps and samples oscillate from one channel to the other floating between synth pads and vocal samples. Sometimes the overall atmosphere tend to be stuck on the same palette but for sure the duo is good at the creation of what sounds like earth's inferno.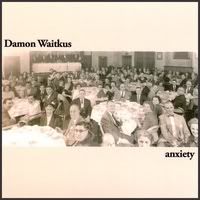 Artist:
Damon Waitkus
(@)
Title:
Anxiety
Format:
CD
Distributor:
CD Baby
Rated:
Damon Waitkus is a composer who uses found sounds and home-made musical devices in conjunction with traditional instruments to craft an intriguing brew of experimental sound that draws heavily on contemporary classical and rock influences. Originally from Boston, Massachusetts, he has studied with Fred Frith, Alvin Curran, and many other notable instructors. He is currently pursuing a Ph.D. at UC Berkeley. His debut release, "Anxiety," presents six richly diverse tracks that cover an astonishing range of sound and feelings. The disc begins with the title track, an aptly-titled twenty two minute odyssey that focuses heavily on interplay between various percussion sources (including piano and wine glasses) and stringed instruments, and features violinist Emily Packard and cellist David McNally as collaborators. There are bleak valleys and lulls, tense peaks of sound, deliciously discordant string squabbling, and a wondrously uneasy miasma of moaning that halts abruptly just before the track ends. Next is the fantastically titled "How, over years, the nose may hook, as presaged by occasional flares in character." Guitarist Jacob Kramer contributes a pleasantly mellow segment of fret-exploration on this tune. "Transmit 1" moves in an entirely different direction, with ominous chords from the piano jostling for position with a low, windy howl and bird-like sounds that are eventually chased off by an insistent and almost sensually urgent band of unidentifiable aroused beasts! Another corner is turned in "Bas-relief," which pits the oboe of Meave Cox against the soprano sax of Jonathan Russell. The two instruments playfully tussle over who'll lead the dance in this perky little harmonious gem. The mood shifts again entirely in "You Are Vulnerable," with Waitkus retreating briefly into a somewhat aloof posture. "Transit 2," the closing piece, crawls slowly back out of the shell, with a more menacing feel than any of the other tracks. The shower of tinkling highs and murmuring lows emanating from the piano are sufficient to tighten the gut a bit, like the anticipation of some unsuspecting sap about to "get it" in a horror flick. An excellent effort!