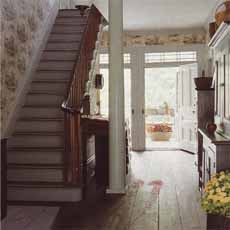 Artist:
CHRIS FORSYTH , NATE WOOLEY (@)
Title:
the duchess of oysterville
Format:
CD
Label:
Creative Sources
(@)
Rated:
If you thought this label from Portugal was exclusively oriented in the direction of electro-acoustic music, here comes an interesting surprise after the minimalist electronic cd by Punck. This recording features a single suite twenty-four minutes long, but believe me after the listening there's nothing more you'd like to add to the track. This long suite is really well calculated and progresses in a way the "freak" inside of you can't but love, above all if you're into radical psychedelia, or narcoleptic jams. It starts as an electro-acoustic improvisation, but it after some slow dynamics ups and downs it turns into a desolated ghostly feedback that reminded me so much about Thela, and if you don't remember the band I've their record on Ecstatic Peace, it was a trio that featured Dean Roberts, Paul Douglas and Dion Workman. I'm sure mighty Thurston Moore would sit back and enjoy the trip if only he had the chance to give a listen. In the second half of this long track, the aura of the electric guitar becomes central and Nate Wooley keeps doing the same thing for a while and later leaves some imperceptible changes distributed slowly on the whole length, a smart choice for helps to reach the climax of your trance-experience. As you can imagine the metamorphoses brings an electro-acoustic beginning to turn into a quasi dronical piece. The ambivalent essence of the track emerges during the different movements in which Forsyth and Wooley have distributed the crescendos and diminuendos. Be it I'm I love this kind of works or the fact the "murderous" cover concept kicks ass, but if you ask me one release I recommend to the ex "deadheads" in search for something new but with that hallucinating side effect: this would be my personal suggestion.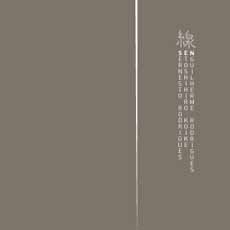 Artist:
RODRIGUES, KOIKE, RODRIGUES
Title:
sen
Format:
CD
Label:
Creative Sources
(@)
Rated:
The context is still that of electro-acoustic improvisation, the language is quite mature, I really like the way it all sounds, it's tight and soft but above all it's slow if you're confidential with this kind of music, let's say they barely play. While wondering if in contemporary improvisation there's a sort of unsaid fear of sounding "melodic" some of these radical sketches this trio draws while improvising, become almost expressive: it means while giving a sounds to the unspoken voice of their instruments they do it keeping in mind a voice is generally meant to articulate a sort of communication or a proper dialogue. While the recording is not completely clean since you have that sort of ambiental buzz typical of live recordings (but this a studio one), it fits really well with the sound of this trio since it has a good definition and at the same time is incredibly warm. While the first of these two suites is more quiet, the second one starts more incisively and pictures the players involved in a most vigorous way of playing, but don't worry it doesn't imply they become neither aggressive nor free (meant in a way jazz solos/jams are meant). This cd follows the philosophy of a few sound floating in the air for a suitable amount of time, I mean you won't hear your usual short acoustical strikes as if there was an earthquake going on in the middle of the studio. Sometimes I've caught myself thinking they could have reduced these two long tracks in a number of minor episodes, but I think they wanted to freeze the whole momentum/experience of the recording session and if that's the reason, no one can blame them for this choice.
Artist:
SECT (@)
Title:
Great Desired Utopia
Format:
CD
Label:
Rage In Eden
(@)
Rated:
Sect is a new Polish act and GREAT DESIRED UTOPIA is its first official full length. In balance between industrial clanging sounds and martial percussions the album is divided into two major sections: "Great desired utopia" (with 11 tracks) and "Machine's amok" (4 tracks). The first part is the most influenced by industrial music while on the second one we have also some dilated ambient parts with synth pads and choirs along with the treated percussions. On both the sections of the album there's a social common path which deals with the fall of a civilization. At first there's the rise of the armies ("Thy legions come", "Here is no salvation", "Armament race part I ( Doctrine in practice ), "Armament Race Part II ( Prepare For Self destruction )), then there's a pause where people tries to re-build their cities and their lives ("Breath", "Reconstruction of human nature") just to realize that there was something else that was going on ("Last Command", " Dusk", "I ( slaves constitution)", "Never Ending War") and that they should fight against it ("They dying for idea"). On the second part the titles let us imagine a different scenario, where the war is over and we find an apocalyptic sci-fi society ruled by machines ("Product", "Machine's amok", "All that ages" and "This is not the end"). This is my personal "version" which I deduced from the titles and from the general album ambience since the tracks have no lyrics.
image not
available
anymore
Artist:
XUBERX
Title:
Rogue State
Format:
CD EP
Label:
Radio-Active-Music
(@)
Distributor:
CD Baby
Rated:
Another debut release out on Radio-Active-Music, this is the first EP of the Baltimore-based trio XUBERX. Consisting of Zomboy (vocals, lyrics, Cheetahdave (programming, synth, guitars) and the female member Liebchen (vocals, lyrics, live-synths), they got announced as being a new member of the Hellectro/Harsh EBM rush. Well, be assured that they don't have any deeper relation to this genre, the art-typically use of Trance/Techno elements can't be discovered at this debut EP. While their rough compositions aren't surely designed to satisfy the faint-hearted, also XUBERX could need a refreshing and update on their used sounds. It isn't the freshest water in use here, also the slight use of some guitar riffs in the background will be a hard cake to bite for the genre-lovers. "Rogue State" features at all 8 tracks, but 4 of them are different remix contributions on the title track provided by DHARMATA 101, GALVANAX, APATHETIC NEAD and XUBERX themselves. Asides the also featured original version 3 additional tracks are available here. The kind how Zomboy's vocals got manipulated lefts out some wishes for the use of an effect, which doesn't sound like speech out of a radio set. The co-vocals of Liebchen for instance are better constituted and the label comrades of DHARMATA 101 have recognized this in their remix of the title track. Also XUBERX themselves can satisfy with their own "Electrogue"-remix, while the drastically instrumental tune "Nuclear Option" scores thanks to its merciless instrumentation. The upper league to reach the hall of fame are still far away for this trio. But it's a debut and only an EP, so let's wait for an album to rethink on them...
image not
available
anymore
Artist:
Cynergy 67
(@)
Title:
New Machine
Format:
CD EP
Label:
Radio-Active-Music
(@)
Distributor:
CD Baby
Rated:
After a first introducing compilation release, we like to welcome the North-Eastern US-based label Radio-Active-Music on top of the scene. It's not at all the label business in which kind they work, they're also active as promoters, distributors and gig organizers around the VA/D.C./MD-area. Several more or lesser known have found in them a reliable partner to reach some more exposure. Same has happened with this release by the Milwaukee-based duo of CYNERGY 67, who play a sort of Electro/Metal-Crossover music, very much following the lectures of the Coldwave-movement. 16 VOLT, IDIOT STARE or CHEMLAB are surely the outstanding names for this genre and in this direction also CYNERGY 67 can be sorted in, while they still leave some space for development in all terms of production. The tunes of CYNERGY 67 seem to be generally more dedicated to the Metal-genre, some "real" basses and hand-played drums instead of the use of a drum computer are rather witnesses of a more organic sound. The Electronica-elements got reduced and placed mostly in the background of the mix, with the one exception of the track "Escape The Violence", which fulfills any need for some dancefloor action of the Alternative-minded audience. Since this EP seems to be the debut for this duo, it comes out quite satisfying. A refreshing of the used sounds and a stronger dedication to offer something different, which can be more easier recognized as an own signature stands still on their "to-do-list", but this can be delayed until they return with new full-length album.