Artist:
Kioku
Title:
Both Far and Near
Format:
CD
Label:
quiet design
(@)
Distributor:
Alas Seis Music Direct
Rated:
BUY from
I listen to these tribal Taiko & percussions, live laptop experimentation and free-jazz saxophone improvisations and I wonder: how could Tzadik have missed a NYC-based hassidic-japanese avantgarde sax-featuring trio? That's just unexplainable to me. They seem to be right up Zorn's alley! And yet Austin-based label Quiet Design swiftly snatched the band and added it to their interesting and growing roster of original artists.

"Both Far and Near" features six pieces (including a cover of John Coltrane's "The Drum Thing" and Keith Jarret's "Spirits 16") made of a bed of throbbing percussive beats and sounds and electronic accompaniments that morph from drones to bubbles and from being soothing ethereal layers to creatively becoming part of the percussive textures (like in "Yatai Bayashi"). Amidst the ritualistic and trance-inducing background is the wild and deranged saxophone (mostly alto and soprano I believe), which, just like the laptop, plays its role of antagonist and enabler, playing along or whaling atop.

Kioku (japanese for "memory") truly seem to be an extension of that unique NYC downtown scene mostly made of the intersection of Jewish rule-bending instrumentalists and nipponic rule-breaking sound manipulators, but the fact that Kioku adds all these ethnic percussions makes them stand out within that very crowd.

Even though Tonic doesn't exist anymore (probably courtesy of the neighboring Blue Condo), Kioku still find some venues to perform in and you can find out about that on their myspace.com/kiokugroup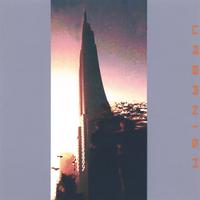 Artist:
EMPIRE STATE HUMAN
(@)
Title:
Urbanism
Format:
CD
Label:
Ninthwave Records
(@)
Distributor:
ITunes
Rated:
Thinking about ESH's URBANISM, I think about their great lost album. I know that "great lost albums" usually concern '50s/ '60s bands and I know that Empire State Human have little in common with Kingsmen or with The Trashmen (maybe they share a similar sense of melody, but this goes beyond the review). Anyway... URBANISM should have been released on early 2004, it did have one single released late in 2003 on CD called "Liquid Blue" (see my review here www.chaindlk.com/reviews/?id=935) but it was never released for label's financial restrictions. The band then signed for Section 44 and made "Cycles". Talking about it with Aidan (ESH's singer), he told me that URBANISM was their last concept album (it has a social theme throughout all the songs). The album has great pop tunes without being a sellout and this is a thing that I always appreciated about Empire State Human. Here you can find album version of some of the songs present on "Liquid blue": the title track, "Dollar in blue collar" and "We are industry" (here that track is almost 8 minutes long and this is both an amazing and weird thing for an electronic pop song). There's also a new version of "Post Madonna", which original version featured on Cohaagen Music's "Evolution" compilation. The album was a big step ahead compared to their previous one because the process of music personalization was reaching new targets where the distinctive vocals of Aidan (a mid way from Erasure and Marc Almond) well underline the great atmospheres created by Lar, Seán and Warren. See "Spinter's kiss", for example. Here the futuristic ambient atmosphere a la Vangelis is enriched by the dreamy/melancholic vocals just to turn into a dancey synthpop melancholic instrumental on the final two minutes. Even if this is a download only release don't miss it!
Selectone's "Unearthed" is the first release by Ressonus, a Czech label focused on ambient and experimental electronics. The album kicks off with "Lavra", with droning synths pleasantly incomplete through an accurate panning work creating warm and throbbing ambiences. "Mess Age", opposedly, is a totally obsessive track with a drilling piano over a gloomy background and makes you realize that this isn't an ambient cd to zone out with. "Two Rivers" and the following "*Ceský sen*" show a surreal atmosphere and speeches in a Slavic language - when I first heard them on my headphones I suddenly thought about the scary section of Lynch's "Inland Empire" shot in Eastern Europe. The cdr is a ltd. edition of 150 and comes in a beatifully designed cardboard packaging.

Artist:
Lisi
(@)
Title:
Damn It!!
Format:
CD EP
Label:
Public Eyesore
(@)
Rated:
There are surely some nice synthworks here and there ("Idea Steala") and some intresting pattern repetitition but in the end it sticks to the worn-out sex-obsessed clichè. Lisi's ep would have been highly regarded if out in 2002/03 but nowadays it will probably appeal to those who still dig or care about Peaches' freaky tunes. That being said, I'm sure that with some improvement on the rhythmic side those tunes would work fine on the dancefloor. The ep comes with a nice video of "Tightie Whities".
image not
available
anymore
Artist:
MAY-FLY (feat. WYNARDTAGE)
(@)
Title:
The Face In The Mirror
Format:
CD
Label:
Rupal Records / e-noxe
(@)
Distributor:
Alive!
Rated:
After having well recognized his debut release "Flight Into The Darkness" in December 2K5, Thorsten Vogler a.k.a. MAY-FLY returns with a new full-length album. "The Face In The Mirror" offers at all 16 tracks, but the title track receives the main attention, because it is featured in 2 (Single Edit and Club Version) different versions, plus it got remixed by 7 different artists (NURZERY RHYMES, RE:\LEGION, :A7IE:, ACYLUM, VIRTUAL VICTIM, STIN SCATZOR and IINSANITY). It is to mention that Kai Arnold of WYNARDTAGE has co-produced and co-composed this track. You'll get additional 2 new and re-vamped versions of the tracks "Ich Will Tanzen 2007" and "Angelie (Exclusive Version)", both originally available on the debut, plus 5 completely new tracks. MAY-FLY continues globally to present its linear kind of EBM/Dark Electro music, which at times mixes the genre-related boundaries with Goth and/or Synthpop, accomplished with an ominous and distorted sounding vocal performance in both, English and German lyrics. Nothing at all which can be called groundbreaking, but a constant good alternative to the tunes of WYNARDTAGE or the label mate VIRTUAL VICTIM. It's a pity that the 5 new compositions are standing a bit in the shadow of the high amount of different versions/remixes of the title track, because "Suicide By Train" or "Save Our Souls" prove some potential. This remix war with the concentration on only one tune (best works here: the remixes of ACYLUM and :A7IE: - at least as expected, while the strangest "remix" – at least this work is a remake, nearly a complete new construction of this track - featuring GUITARS got provided by STIN SCATZOR) is maybe a bit of an overkill. However, Dark Electro-addicts can't do something wrong by purchasing this more than 76 minutes long album.