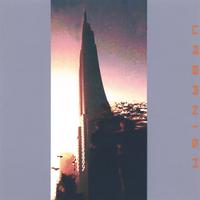 Artist:
EMPIRE STATE HUMAN
(@)
Title:
Urbanism
Format:
CD
Label:
Ninthwave Records
(@)
Distributor:
ITunes
Rated:
Thinking about ESH's URBANISM, I think about their great lost album. I know that "great lost albums" usually concern '50s/ '60s bands and I know that Empire State Human have little in common with Kingsmen or with The Trashmen (maybe they share a similar sense of melody, but this goes beyond the review). Anyway... URBANISM should have been released on early 2004, it did have one single released late in 2003 on CD called "Liquid Blue" (see my review here www.chaindlk.com/reviews/?id=935) but it was never released for label's financial restrictions. The band then signed for Section 44 and made "Cycles". Talking about it with Aidan (ESH's singer), he told me that URBANISM was their last concept album (it has a social theme throughout all the songs). The album has great pop tunes without being a sellout and this is a thing that I always appreciated about Empire State Human. Here you can find album version of some of the songs present on "Liquid blue": the title track, "Dollar in blue collar" and "We are industry" (here that track is almost 8 minutes long and this is both an amazing and weird thing for an electronic pop song). There's also a new version of "Post Madonna", which original version featured on Cohaagen Music's "Evolution" compilation. The album was a big step ahead compared to their previous one because the process of music personalization was reaching new targets where the distinctive vocals of Aidan (a mid way from Erasure and Marc Almond) well underline the great atmospheres created by Lar, Seán and Warren. See "Spinter's kiss", for example. Here the futuristic ambient atmosphere a la Vangelis is enriched by the dreamy/melancholic vocals just to turn into a dancey synthpop melancholic instrumental on the final two minutes. Even if this is a download only release don't miss it!
Selectone's "Unearthed" is the first release by Ressonus, a Czech label focused on ambient and experimental electronics. The album kicks off with "Lavra", with droning synths pleasantly incomplete through an accurate panning work creating warm and throbbing ambiences. "Mess Age", opposedly, is a totally obsessive track with a drilling piano over a gloomy background and makes you realize that this isn't an ambient cd to zone out with. "Two Rivers" and the following "*Ceský sen*" show a surreal atmosphere and speeches in a Slavic language - when I first heard them on my headphones I suddenly thought about the scary section of Lynch's "Inland Empire" shot in Eastern Europe. The cdr is a ltd. edition of 150 and comes in a beatifully designed cardboard packaging.

Artist:
Lisi
(@)
Title:
Damn It!!
Format:
CD EP
Label:
Public Eyesore
(@)
Rated:
There are surely some nice synthworks here and there ("Idea Steala") and some intresting pattern repetitition but in the end it sticks to the worn-out sex-obsessed clichè. Lisi's ep would have been highly regarded if out in 2002/03 but nowadays it will probably appeal to those who still dig or care about Peaches' freaky tunes. That being said, I'm sure that with some improvement on the rhythmic side those tunes would work fine on the dancefloor. The ep comes with a nice video of "Tightie Whities".
image not
available
anymore
Artist:
MAY-FLY (feat. WYNARDTAGE)
(@)
Title:
The Face In The Mirror
Format:
CD
Label:
Rupal Records / e-noxe
(@)
Distributor:
Alive!
Rated:
After having well recognized his debut release "Flight Into The Darkness" in December 2K5, Thorsten Vogler a.k.a. MAY-FLY returns with a new full-length album. "The Face In The Mirror" offers at all 16 tracks, but the title track receives the main attention, because it is featured in 2 (Single Edit and Club Version) different versions, plus it got remixed by 7 different artists (NURZERY RHYMES, RE:\LEGION, :A7IE:, ACYLUM, VIRTUAL VICTIM, STIN SCATZOR and IINSANITY). It is to mention that Kai Arnold of WYNARDTAGE has co-produced and co-composed this track. You'll get additional 2 new and re-vamped versions of the tracks "Ich Will Tanzen 2007" and "Angelie (Exclusive Version)", both originally available on the debut, plus 5 completely new tracks. MAY-FLY continues globally to present its linear kind of EBM/Dark Electro music, which at times mixes the genre-related boundaries with Goth and/or Synthpop, accomplished with an ominous and distorted sounding vocal performance in both, English and German lyrics. Nothing at all which can be called groundbreaking, but a constant good alternative to the tunes of WYNARDTAGE or the label mate VIRTUAL VICTIM. It's a pity that the 5 new compositions are standing a bit in the shadow of the high amount of different versions/remixes of the title track, because "Suicide By Train" or "Save Our Souls" prove some potential. This remix war with the concentration on only one tune (best works here: the remixes of ACYLUM and :A7IE: - at least as expected, while the strangest "remix" – at least this work is a remake, nearly a complete new construction of this track - featuring GUITARS got provided by STIN SCATZOR) is maybe a bit of an overkill. However, Dark Electro-addicts can't do something wrong by purchasing this more than 76 minutes long album.
image not
available
anymore
Artist:
NORTHERN KIND
(@)
Title:
53° N
Format:
CD
Label:
Electrotease
Rated:
NOTHERN KIND is a new female/male-leaded Synthpop-duo hailing from England. With "53° N" Sarah Heeley and Matt Culpin like to present their self-produced debut, which is – lets say it in advance – one of the best of the Synth-/Electropop genre since a long time. Musically somehow related with the Swedish act CHINESE THEATRE or the US-based REGENERATOR, the synth textures and arrangements which Matt likes to create out of his machinery are always tasteful and clean produced. Here and there he may offers a slight retro-early-90ies feeling, but he knows about the magic of Sarah's intelligent lyrics and her smooth voice. As usual for a Synthpop production, everything stands and falls with the quality of the vocals and the song-writing – and here are the winning points for NOTHERN KIND compared with many other related acts. The compositions and the arrangements are rather more the result of experienced musicians instead of being the debut release of some greenhorns having realized that voltage can offer more than turning on the light in the refrigerator. Highlight: "Home", a real smasher, catchy as hell, with a singing-along-guarantee after only one spin. Lets hope for them that they will find a professional distributor in this hard times with vanishing CD sales, which especially hurts self-producing newcomer acts. The responsible people behind labels like Section 44, A Different Drum and/or Ninthwave Records should pay attention and pick them up.