Although labelled as consisting of two versions of the title track, sonically the two twenty-minute-ish tracks on this release are quite distinct.

Both are appropriately cold for a release which translates as "Even In Dreams The First Snow Glows", but it's the first piece- with no version label- that's the truly barren affair. A cold, windy soundwall of ambience, with gentle throbs and waves, it's soporific without overdoing the melancholy. It is a touch on the plain side and perhaps doesn't justify a whole twenty-minute excursion (a whole side of the limited edition trans-violet vinyl) but it's richly textured and appreciable.

The addition of Aaron Martin's cello loops on the second version doesn't change the atmosphere, but they absolutely change the tone. Suddenly we are into a macabre neo-classical piece, with a feeling of improvisation and fleeting patterns of melody borne out of the layering-up of pure-sounding, reverb-laden, quite purist cello playing. While the melodies are technically the same, it's a whole other piece.

As such, it ends up feeling back to front. This release is going on my own personal 'go to sleep' playlist, but backwards, because track 2 is the gradual emotive settling down, and it feels more appropriate that it's followed by the soundscape ambience of track 1 for the final dip out of consciousness.

Neither track is revolutionary but if you're looking for ambient works that are cold yet mellow, give this a listen.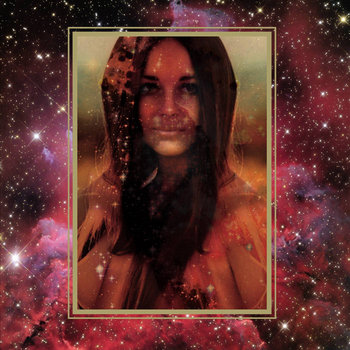 Artist:
Expo 70
(@)
Title:
Mother Universe Has Birthed Her Last Cosmos
Format:
2 x CD (double CD)
Label:
Zoharum
(@)
Distributor:
Alchembria
Rated:
This release is another discover from the archive of Justin Wright which collects some releases from 2008 to 2010 and documents the first attempt to go beyond the solitary experiments. While the second CD collects solo sessions, the first one features Matt Hill on bass which will became a sort of part time member of the project when it will evolve in a trio changing name in Expo Seventy. As the previous reissues on Zoharum, the musical output is extremely formalized and without much variations but the Wright's writing is able to create something new sounding the same.
The proper reissue starts with "Mother Universe Has Birthed Her Last Cosmos", a long and hypnotic track based on layers of guitar juxtaposed in a slow crescendo that, just when it seems to explode, stop to a second part almost psychedelic based on sustained notes and echoes. "Ostara" is instead a thick drone in the first part and a guitar track in the second ending with a sort of simulation of tape manipulation. Practically, a receptacle of '70s music sounding however unnostalgic.
The second CD reissues two releases: "Mechanical elements" formed by "Tropical Trip Through Acid Clouds", which starts with echoing guitars, proceeds with a drone and seems to ends with a psychedelic guitar solo only to properly end with ephemeral notes and "Hexed by a Devil in the Cemetery" completely developed upon sustained and rarified notes. The other release is "woolgather visions" that collects "You and Your Dream Catcher Should Take a Hike" and "Neither Here Nor There (A Study)", where the moog doubles or underlines the guitar to further enhance the sound spectrum and creates an even more dreamy environment.
Fans will have another issue to hear endlessly while the others will rate this album as avoidable considering it just another release. I'm not one of them and so i'm hearing it now once again.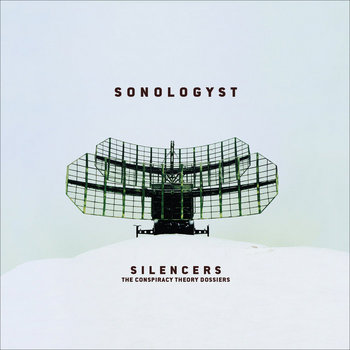 Artist:
Sonologyst
(@)
Title:
Silencers
Format:
CD
Label:
Cold Spring
(@)
Rated:
This new release by Raffaele Pezzella is introduced by the long story of the booklet which informs the listener of the story of the so called "Men in Black". As the underlying theme, the alien invasion, is a canonical topic of sci-fi even today, there's a risk of déjà-vu in the overall project and this is overtaken with recurring structures along the tracks so there's a sense of a concept album which is usually absent in the genre today.
The drone and the loop that are the main elements of "Singularity", the quiet track that opens this release, introduce the listener into an audio space vaguely reminiscent of certain sci-fi atmospheres. A pulsating noise is the glue that tie together the elements of "Monotape" so the transition from drone to noise has a narrative while "Nocturnal Anomalies" begins to have a more structured approach instead of relying on the nuances of sound. "Deep Black Programs" is a guitar, processed to sound like a synth, interlude to "Silencers" whose juxtaposition of drone and loops create an evocative atmosphere which is menacing and quiet while "Close Circuit" with his use of processed string is more oriented towards drama. "Anamorfismo" is a slow but implacable crescendo while "Infrared" with his use of oscillators is a link to the tradition of this sound. With his use of voice declared in the title, "Secret Societies. The Kennedy Speech", is the more stratified and interesting track of this release. "NASA Classified Tapes" closes this release as a coda of the previous track.
The main quality of this release is the use of sound as a function of the message and the imaginary evoked in the booklet of this release. Instead of a relentless research of a cool sound or a sonic special effects, this is a tale. Recommended for fans of the genre.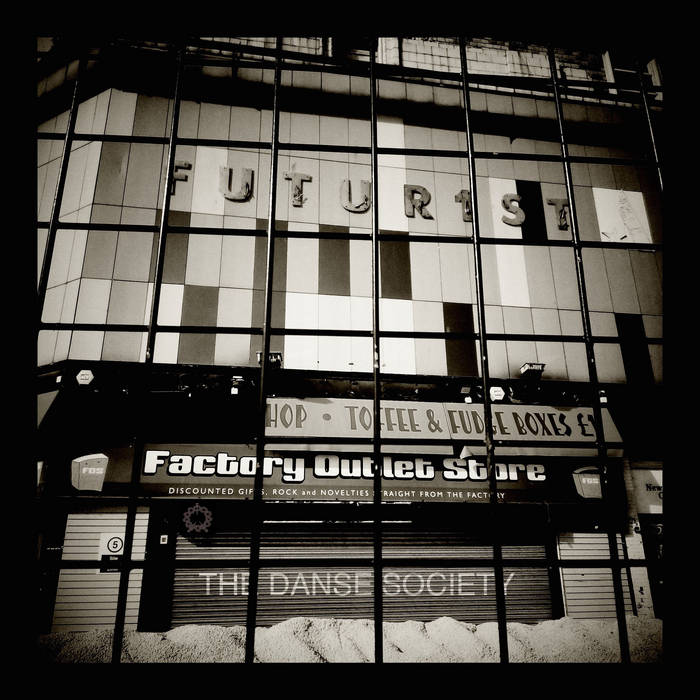 Artist:
The Danse Society
Title:
Futur1st
Format:
Download Only (MP3 + Lossless)
Label:
Society Records
Rated:
Released as a digital only single, "Futur1st" is the newest release for The Danse Society. While waiting for the conclusion of their seventh album's recordings, this single is available on Bandcamp to help raise funds for The Sophie Lancaster Foundation and contains the cover of N.I.N's most famous song "Hurt", plus " One thought in Heaven" and "Scream". Being covered also by Johnny Cash, who did an incredible version which in my opinion is better than the original, it was difficult to top that. The Danse Society did a good job with their version taking a bit of inspiration from the Cash's one by starting with a whisper and then exploding in the final part. Maeth reached her darkest memories of abuse and gave a good performance on the song. A curious note, Danse Society choose not to follow exactly the melody of the verse and this is giving a distinctive character to the track. The following two tunes are really nice: "One Thought In Heaven" is a classic song in the style of the reformed band which is redefining their dark sound adding somehow a bit of rock and "Scream" is sounding a bit new wave and has echoes of Siouxsie And The Banshees with some 00s flavour. Nice release that you can find at the band's Bandcamp page (https://dansesociety.bandcamp.com/album/futur1st) and at a the main digital stores.
"Hippopotamus" is a compact 34-minute album of mostly relaxed, dubby, sub-bass heavy beats in complex, dancehall-like patterns, built with low-end sonics reminscent of Leftfield or releases on labels like Hyperdub, over which relatively simple synth chord progressions and digital atmospherics roll steadily and confidently.

Sebastian Schnitzenbaumer (BELP) was born and now lives in Munich but partially grew up on the Seychelles islands, and there are dual European and African influences on show here, as there are the dual influence of classical music training and an obvious love of deep dub and beats.

It's almost entirely instrumental, with minor exceptions, such as the spoken word material on the opening track. Ending the first side with one minute of pure opera in "By Beauteous Softness" is a confident and effective touch.

Highlights include the rubber-bassed weirdness of "Clinging To A Cloud", the sci-fi-dancehall crossover of unimaginatively titled "Space Dub", and the atmospheric jazzy tones of "Time And Again".

It's a really well-formed release that doesn't outstay any welcome. Certainly a release worth appreciating in an environment where you can really enjoy the bass, people who like their electronica dubby and deep should put this right at the top of their wishlists.