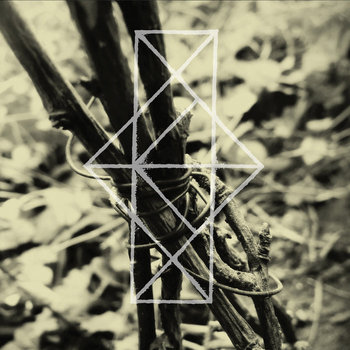 Artist:
Common Eider, King Eider
Title:
Shrines For The Unwanted, Respite For The Cast Aside
Format:
CD
Label:
Cold Spring
(@)
Rated:
After "Extinction", this music and art collective returns with a new release mainly in the same vein of his predecessor; their music is a sort of ritualistic dark ambient with sparse moments of noise. But, while the previous release relied on that contrast, this one is more focused on the development of soundscape of great detail.
The first track of this release, "Cast Out To The Wolves To Be Devoured, They Were Instead Embraced", is based on the juxtaposition of a static and meditative drone and metallic beats obtained with a sort of cymbals, working more on the creation of an atmosphere rather than on the musical development.
"The Dark Winter" is even more hypnotic with his development of sustained noted obtained by strings and a crescendo which surrounds the listener. "Elk Tongue" is more or less an introduction to "Litha", a long and relatively complex track starting with an hint of a melody and the featuring of the growling vocals of A.C. Way in the background, in the second part of this track, the screams are placed in the foreground creating a dialectic with the quiet background which continues almost unaltered until the final silence.
While it's undoubtedly nothing groundbreaking, there's a lot of craft in the subtle construction of the track and this marks a release that is a sure pick for fans of the genre. Nice.
Though to the casual observer this would appear to be a diverse 10-track electronica album, the "a mixtape" distinction is here to justify this as a 'bits and pieces' collection of remastered and remixed material old and new, but not a 'real' album which is still forthcoming. But frankly if it looks like an album, walks like an album, quacks like an album… let's review it as an album, albeit an album that's almost absurdly diverse.

The opening "Drowning Mind" is a cacophonous bit of cut-up sample layering which gradually opens up into something that's a sort of electronica prog rock of warped guitars, oddly time-signatured bassline and drum patterns that start simple and gradually get crazier. This set-up is revisited somewhat in "Waiting Room Blues".

Tracks like "Hownow" and "Just Get It" use a similar palette with a more laidback and far more jazzy attitude, frittering around on the quirky side of lounge music almost. This is brought into darker territory with "D'Espoir De Mourir" which stays downtempo but adds just a hint of both industry and threat.

A little less appealing to my taste, "Loveflower" ups the guitar content with shades of UNKLE, and feels like a throwback to the 90's guitar-based-trip-hop bands if I'm being generous (State Of Grace were one of my faves), or like a limp Noel Gallagher instrumental if I'm being harsh. It's the slightly Delerium-esque vocal that makes this one worth a listen. Again this style comes around again on "Push 'n Hold", this time rounded out by a near-ambient intro and spoken-word male vocals that keep things rolling very nicely.

"Lost Love Cries" is particularly notable, taking a liquid drum'n'bass approach, the familiar arrangement of rolling bassline, mellow piano, crisp drums and melancholic female vocal but done to an extremely high standard and definitely a track for fans of soft d&b to check out. Final tracks "When & Where" and "Ombres Sur La Lone" drop firmly into ambient territory with lovely use of female vocal tones, a very comforting wrap-up- hypothetically, let's say, a very good way to wrap up an album, if this were an album, which apparently it isn't...

It's difficult to know where to put this release. The closest comparison I can think of is Future Sound Of London, but that's because their material (including under aliases) is so diverse as well that it barely qualifies as a comparison. It's rich and deeply interesting electronica with a massive variety of sounds and influences and if this really is a prelude to an album rather than a 'real' album, it bodes extremely well for the material to come.

To highlight the 'remix album' status of the release, each track has a remix title, though I've only mentioned the central titles above for brevity.
Artist:
Gagarin
Title:
Corvid
Format:
CD + Download
Label:
Geo Records
Graham Dowdall, current member of Pere Ubu and with a collaboration list full of big names, offers up an instrumental electronica album that's evolved out of five pieces that were responses to five hills in Surrey. Wild field recordings from these hills are an element- particularly on tracks like "Reynards" and the slightly Eno-esque "Winterfold"- but certainly not the focal point, which is mainly playful retro-sounding synthesizer work that feels very 1980's in parts- long pads, soft drum programming, warm analogue melodic keys and a few bleeps and bloops for good measure.

After the lush unfolding opening of "Gibbet", things take a sidestep to the weird side for "Thetan" with some improvised and oddly chorded synth squelches that are reminiscent of 70's Radiophonic Workshop crew messing about with new synthesizers.

Tracks like "Alienist" and "Oromorphian" are more moderated affairs, subtle and spacious downtempo synth environments with occasional sub-bass dummmms and a 'road movie through an alien desert' sense of pace.

"Seekers After The Truth" stands out thanks to a central spoken word vocal sample, rapidly cut up and repeating as though stuttering on an old CD DJ deck, over a surprisingly hollow underscore. "Roadman" sounds like a bit of late 80's proto-techno that's fallen through a timewarp. Conversely the broader sound and extra emphasis on melody in "Autonomist" has just a shade of Jean-Michel Jarre about it.

It's a strangely sweet piece of analogue synth work that manages to be very polished, yet it recalls the joy of discovery of prototype synth experimentation as well, making it oddly timeless.
Artist:
Noisebrigade
Title:
Chasing Towers
Format:
Download Only (MP3 + Lossless)
Label:
self-released
The on-off project Noisebrigade returns with a 5-track EP of instrumental synthwave that blends some decidedly retro synth sounds with some relatively complex programming and bright production.

After the electro-tinged synthpop of the title track, second track "Colliding Horizons" has shades of moombahton in the rhythm, underneath some very alien sliding synth work, while the surprisingly short "Exploding Stars" has a slightly more aggressive stepping attitude that seems to recall Cabaret Voltaire.

"Heirophant's Nebula" reminds me of steady tension bed music from Sylvester McCoy-era Doctor Who, but definitely in a good way, and is perhaps the most retro-facing of the set, before "Uranus' Rings" is more of a ballad, sounding though it's in search of a soulful vocal (though with a title like "Uranus' Rings" the lyric writer might be in for a bit of a challenge).

It's a strong EP that finds a nice balance between looking backwards and offering something a little new. Without any vocals some listeners may find it doesn't develop a unique selling point, but for people who can't get enough of the synthwave revival that's seemingly here to stay (for a few years at least), this should definitely be in their baskets.
Artist:
Alessio Santini
Title:
Kenter
Format:
CD + Download
Label:
Elli Records
"Kenter" is a four-track EP constructed solely from electric guitar and acoustic drums (and occasional vocals if we're being pedantic), but processed filtered and post-produced extensively to fill it out into a rounded production of glitchy modern darkwave.

"Ffar" revolves around an ominous three-note theme that's 'bad guys slowly marching' in film language, but second track "Sul Mae Nero" is more stripped back, with quieter drones, no central pattern, and this gives the glitchier sounds and atmosphere more room to breathe. The main distorted guitar re-appears with high shock value, with just an edge of gothic vocal that sounds like it happened to be recording in the room next door. Short third track "Sndaz Majorii" is equally open, but with whispered threats and more distortion to make something properly unsettling, before final track "Destroy Destroyers" is, despite its title, a lighter piece of soft pad-like guitar reverb tones and frenetic high-pitched drum glitching.

An impressive exercise in guitar processing and drum glitching, "Kenter" lives in very well-trodden dark and ominous territory but manages to forge its own unique tone nevertheless.