Artist:
ROBE
Title:
the third cinder
Format:
CD
Label:
Snip-Snip records
(@)
Rated:
Some months ago while on the web I've come into Robe's myspace page and I've been positively impressed both by their sound and by the most of their song structures. This release came out on Snip-Snip that's David Reed's own label and let's say there's a sort of connection: actually Robe' sound, from what I've heard so far, in most of the cases is darker and heavier if compared to the music of Reed, but here it all has become more "foggy" and confirms the impression I've had they like to dissolve the drones in a magmatic scenario. It all makes me think to the movies of John Carpenter or David Lynch, but at the same time differently from many of their previous releases "the third cinder" paints a more abstract portrait of this band from Columbus. A simple selection of sounds and mainly drones surfacing and disappearing in suspension as shadows sucked in the mist, if some of the first noises may give the impression they've been influenced by some of the early experimental industrial masters (I was thinking to Death in June when leaving folk back home), I guarantee later the environment develops into a bad dream gone worse. Beside the peculiarity of having this deep cinematic feel, Robe have an interesting approach to dark ambient and post-industrial music that I don't find in that many bands of the genre. If you've never heard anything of this band from Indiana, remember they're quite heterogeneous thus you have releases where they've heavy guitars revealing Justin Broadrick/Final reminiscences and other recordings you could easily file under dark ambient. "The third cinder" is probably one of their most ethereal work but there's no doubt from what I've heard it doesn't betray Robe's identity and offer a good way to be introduced to the sound of this band.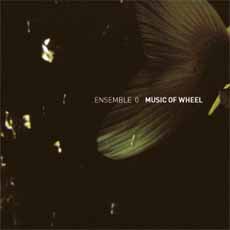 Artist:
ENSEMBLE 0
(@)
Title:
Music of wheel
Format:
CD
Rated:
I've just come back from the cinema and this' the second work I review where piano is central or at least primary for the evolution of the narrative plot, but at the same time it's not played like that of a soloist. I'm sure Ensemble 0 will crucify me for this first consideration I've written but for most of the tracks It do mke sense, this is contemporary music to the bone but differently from many others they haven't left emotions back home, so take for granted they're really suggestive beside being interesting or "simply" brain stroking. Piano, cello, glockenspiel, toys a little bit of trombone and the guitar of Sylvain Chauveau (shame on me since this' the only musician I already knew) which rears its silent accent to make you feel its ethereal presence that's probably what you're gonna perceive if what you expect is a "normal" guitar. The fifth element of the band is silence, but differently from many quartets jamming in the contemporary area, this french people follows a straight tempo line, be it hidden or manifest usually they move faster then most of the quartets playing this game, it makes the soup even more tasty. This consideration focused on their relation with tempo is interesting since I already liked the of most of these extemporary compositions but this in someway shows one o the most Interesting peculiarities of the quartet beside the fact you can discern the influence but they still have their personality. Funny, from the early seconds of the cd I was thinking it would have been a journey a la Bablicon meets Rachels, but in the blink of an eye they disincarnated the song living some elements to counterpoint the silence with a few chords. This last thing in general represent their modus operandi together with the fact in most of the compositions they parsimoniously leave no more than one or two instruments duel with pauses. Interesting and in some way really suggestive.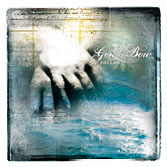 Six years after their second album titled "What's Beyond The Suns" the duo God's Bow is back with FOLLOW. Agnieszka Kornet (lyrics) and Krzysztof Pieczarka (music) on this album created a mixture of electronic goth music with classical and trip-hop influences. FOLLOW opens with "Empathy", a short dreamy track based on strings and Agnieszka's chants which introduce one of the best songs of the lot: "Tomorrow". This tune (along with "Mosaic") made me remember of some early Dead Can Dance atmospheres (see the use of percussions and the dreamy vocals) but mixed with new wave arrangements. The following one, "I know", is a bit more electronic and is able to create a sort of goth electronic mixture which sounds nice. "Helpline" is the main track of the single released before the album (the MCD contains different versions of the main track and of "This perfect time" but no unreleased tunes). The song is a mid tempo electronic goth tune with a strong refrain but to me it sounds less sensual paragoned to "Tomorrow". "Wave awakes" play with slow percussions, synth pads and Middle Eastern melodies but it doesn't sound that catchy to me. "This perfect time" is a bit more melancholic paragoned to "Helpline" and it fluctuate between synth pads and Agnieszka vocalises. The album somewhat follows with this scheme and along with "Mosaic" I'd point out to you "Under heavy sky". On this edition of the album there's a bonus CD with ten other remixes of "This perfect time" and "Helpline" (six and four). Of the lot I appreciated the ones which heavily reworked the tunes, these are: "This Perfect Time – remix by C.H.District", "Helpline – dead air mix by Weave", "This Perfect Time - remix by The Frozen Autumn" (not their top notch work, but a nice one) and "This Perfect Time – remix by Dark Territory".
Artist:
CRYSTAL CASTLES
Title:
Crystal Castles
Format:
CD
Label:
Last Gang
(@)
Rated:
Named after She-Ra's home (do you remember He-Man and The Masters Of The Universe?) Crystal Castles are a male/female duo which are already named as the next big thing. Their self titled debut album contains sixteen tracks in balance from digital punk and dark lo-fi electro. Their use of retro gaming sounds (old Nintendo games and similar) is giving a fresh touch to their melodic but also difficult style. Based on loops and digital cut-ups and helped out by torn vocals of Alice Glass Crystal Castles previously did great tunes such as the singles "Courtship dating" and "Crimewave" (noted as Crystal Castles Vs. Health). The second time I listened to the album I thought about their music as "shoegazer digital distortion": mixing the "I don't care" attitude with great melodic taste (see "Vanished" which is able to become an instant hit), the album contains great electro songs, digital punk distorted ones, "autistic" instrumentals and much more. If I understand something of music, their inspiration won't be gone after the first album. The next big thing is now...
Artist:
EQUUS
(@)
Title:
Eutheria
Format:
CD
Label:
Get a life
Rated:
Right yesterday I've seen Lento and Ufo Mammuth playing live and I was thinking how Neurosis, sludge, Stoner and 70's hard psychedelic rock have won, be it Isis here, Queen of the Stone Age there, Sunn O))), Boris or Southern Lord, whatever it is you know that's the trend. I know with a beginning like that you're probably thinking this the same flavor everybody is selling at the moment, but that's not exactly true since this band from the land of chocolate, of Young Gods (and Alboth!) plays post-70's music with that melodic-heavy style many are playing, but I think they've some more prog elements and a goodman inspiration to make the difference. Most of the times I get fucking bored while listening slow heavy band but tip of hat to these gentlemen hailing from Suisa because they've good taste to sell and their rifforama I traditional but not a copycat of something else. The most of the songs are based on a muscular but yet warm rhythm section on which keyboards and guitars embroid some prog meets post-rock finitures, the first of the three long long song here featured sees them mixing together Om and something more melodic like early Tarentel when they were still on temporary residence. The whole idea of the record is like a concept musically since the following tracks share the same atmosphere plus what I perceive as a consequential song-structure. The cd starts getting more prog-rock during the second suite and even more depressive and physical approaching the end of the recording and obviously you pass from clean guitar sound to a more distorted but far from heavy Neurosis-wonnabe-guitars and right when you don't expect it to happen they also have a great acoustic-psychedelic break. When Five Roses sent a mail to advise about the promotion of this cd I've been giving a check to their myspace page and I was positively impressed after a few seconds listening, after having passed the test of several repeated and careful listenings I can say the early impression was good, I wish they'll evolve more and more in a personal way cause they're already better the majority of the bands playing this genre.