Artist:
PYLONE (@)
Title:
Grounded Hands
Format:
CD
Label:
Sound On Probation
(@)
Rated:
After the first release titled "Black grains" released on 2006, Laurent Perrier's Pylone is back with a new adventure in sound. The five long tracks of GROUNDED HANDS create a disturbing sound canvas made by micro variations of crackling sounds with the add of low frequencies sub-sounds. Alternating layers of sound that at first create chaotic moments and then on tracks like "Idem part.1" seem to be more "organized" with recurring percussive sounds and cyclic sounds, Pylone is able to build a sensation of uneasiness and alienation. If the first two tracks are more chaotic and fragmentary, the aforementioned "Idem part.1" and the 19' long "Dense des couteaux" (the ones I preferred) create a particular interesting ambient i.d.m. sound. Having a structure that you can actually follow these two are more "enjoyable" compared to the first three tracks.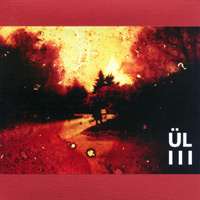 Formed in 2006 with members of Reynols, Minexio VII and Virgen Vapor, UL started to work on their sound based on guitar sound manipulations. If you have in mind the Glenn Branca's experiments of guitar orchestra, well, try to imagine something totally different because UL use guitars to create disturbing multi layered industrial ambient suites based on drones and guitar noises. Listening to III the impression I had is that the eight tracks have been recorded during improvisations but don't think about an artsy intellectual approach to the theme, because UL's sound is created with the guts rather than with the brain. The reverbered and distorted sound seems to have been generated into a metallurgic factory and I won't suggest to you this CD-r if you don't love experimental improvised sounds or industrial music.
Artist:
REFUSE TO DIE
Title:
Collection Of Agnostic Flies
Format:
CD
Label:
The Eastern Front
(@)
Rated:
Active since the '80s Refuse To Die is an Israeli project that plays a particular and personal kind of music. Mixing cabaret ballads, experimental/semi industrial sound collages, Refuse To Die tend to create a sound world of its own. COLLECTION OF AGNOSTIC FLIES is a compilation which gathers eleven tracks coming from their four past releases. Some tracks sound weird but really interesting (like the first three "Intro", "Aufwiderzein" and "We Are The Dots") as the song structure is reworked under an oblique way (try to imagine a raw version of Virgin Prunes). Tracks like "Fears" or "White Power" recalled me the early sound experiments of '80s industrial bands (if you have "The elephant table album" compilation you can understand what I mean) while others like "Womb", "Who Are The Brain Police" or the odd ballad "Birthday" tend to be focused on the creation of an experimental sound that needs time to be enjoyed (and sometimes it's difficult to find a perfect interaction with it).
Artist:
GIANLUCA BECUZZI, FABIO ORSI
Title:
soundcards
Format:
CD
Label:
Cold Current
(@)
Rated:
I was a bit afraid it could have been "an ordinary good record" by Orsi and Becuzzi , just with a diminished inspirational impetus and please don't be too quick to judge for I think this legacy has been working really well so far, but it's also true inertia tends to fade after a while or at last that's what physics teached us and you now Newton was a smart ass!!. Law of inertia is still reliable, but they probably gave a supplementary "propulsion to their mass" which means this "Soundpostcards" is really good, reading the liner notes you'll even discover this cd collects the early collaborations of this duo with the addition of a supplementary track and a new mastering. Hard to say if this' their best work, but surely you can list it among their most inspired efforts, they've been able to assemble some simple melancholic/oniric tracks which don't fail in recreating a suggestive "reverie", the fact the majority of the songs is two or three years old doesn't change a thing, their beauty has remained untouched and yes, the new track fits perfectly with the old material without interrupting the homogeneity of this release. If compared to the later collaborations where without losing their melodic edge they moved toward a more experimental feel, here they are still dealing with a post-rock/post-ambient salsa which is in debt with Kranky and above all with Labradford when going for their most simple structures. If you're one of those who believe that melancholy, melody and softness are the essential characteristics for a good release, go for it.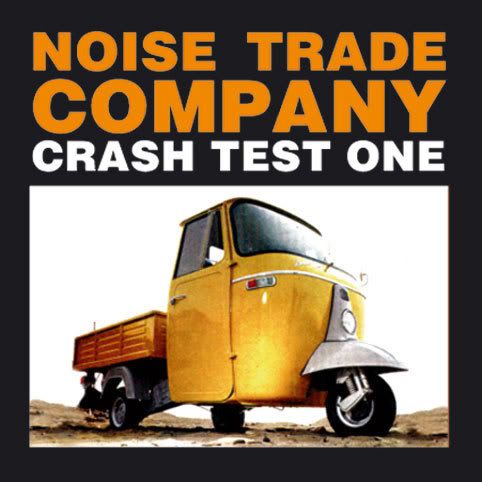 Artist:
NOISE TRADE COMPANY
Title:
crash test one
Format:
CD
Label:
N-Label
Rated:
During the first listening I have to admit I was a bit disoriented by the style, nothing that unusual or bizarre, I was just used to hear Gianluca Becuzzi aka Kinetix involved in experimental or ambient work and this new cd has nothing to share with it. This "crash test one" deals more with electro-rock, with a eighties feel and in some way this shouldn't be a surprise since Becuzzi early days saw him involved with Limbo and thought the style was significantly different sure he's probably been growing with all of this eighties martial/pop/dark/wave drum-machines and keyboards buzzing in his ears. Forget his ambient works above all the many collaborations with Fabio Orsi (here listed as guest on guitar together with Valerio Cosi on sax) and imagine some electro-pop-rock whose genus could be the result of a bland made out of Suicide, Cabaret Voltaire (they cover also "Nag nag nag"), Laibach, 808 State and more but all of this has to be imagined just much poppier and less hard pounding and with that typical male/female vocals duos (Becuzzi himself and Chiara Migliorini). Squared rhythms and synth/keyboards are the essence of the sound on this effort, guitar have a strong post-punk/new wave feel. I think this kid of product in Germany could sell well and this could also be pretty tasty for a dark-wave electro club for the fetish aesthetics is not that fat behind the corner. You have some noisy experimental splinters which may be a good indication of where Becuzzi is coming from, thought I can't say I'm a big fan of this style the cd is well done and some refrains are quite easy to be remembered ("waste your life... be an artist" for example) which is a good thing.