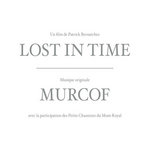 Artist:
Murcof
Title:
Lost in Time
Format:
CD
Label:
Glacial Movements
(@)
Rated:
One of the most known names in electronic music, at list from his "Remembranza" release, returns with the soundtrack of the movie by Patrick Bernatchez of the same name (properly this is the CD edition of the vinyl release in 2014 by Casino Luxembourg). The movie is described in the liner notes as based on two parallel narratives intertwine and, so, the Murcof's music revolves around two distinct elements: traditional, and quiet, instruments and electronic, and loud, ones.
The first track, "Intro", shows an idea of ambient music far more complex than many of his colleagues: while it starts as a canonical ambient track based on a drone, it evolves by accumulation until even a melodic line could be heard in the development of the sound layers. When it seems that the release could continue along this framework, "Chapitre I" is based on church's chant (it's the Goldberg Variations sung by Les Petits Chanteurs du Mont-Royal, but Bach music is religious) which continues in "Chapitre II" until the reverb applied to this chant announces the the return of a drone introducing the return of masses of drone, some of which are even noisy. Then, "Chapitre III" begins a series of tracks, based on dynamics, which are at the threshold of audibility and "Chapitre IV" is constructed as a series of sonic events isolated by seconds of silence. Underlining the narrative framework of this release, "Chapitre V" and "Chapitre VI" feature a short return of the chant of "Chapitre I" as one of the layers emerging from the resulting drone. "Chapitre VII" is a really quiet, and barely audible, drone acting as an interlude to the second part of the release. "Chapitre VIII" starts as a loud track based on sharp tones and ends with a quiet track. "Chapitre IX" is characterized by a melancholic line of piano. "Chapitre X" is a droning crescendo which continues in "Chapitre XI". "Epilogue" closes this release with an apparently static drone decorated with the slight return of the piano of "Chapitre IX". A track not included in the original soundtrack, "Chapitre N", closes this release with an evolving synth drone.
Impressively multifaceted, it's a release which confirms the status of its author as one most interesting ambient composer around. Chapeau! Highly recommended.
Artist: Book Of Air Vvolk
Title: Se (in) de bos
Format: CD & Vinyl
Label: Sub Rosa

The 18 musicians of this orchestra here perform a single 60-minute work compared by Stijn Cools. It's a long, mesmeric piece of near-ambient performance full of impossibly long sustains, very soft bass pulses and natural atmospherics. It's somewhat conventional, perhaps, but it's certainly beautiful and strangely warming.

The waves and washes chart a steady and glacial pace as it progresses and, to an extent, evolves. Ryuichi Sakamato's ambient works are a good comparison, though the gentle bass work at times also made me think this is what you'd get if you convinced The Cinematic Orchestra to relax on a single note for an hour.

Unchallenging, certainly, but nevertheless an exemplary exercise in slow music, accomplished with a stunning sound quality and justified confidence.
Artist:
Alistair MacDonald
Title:
Cabinets de curiosité
Format:
CD + Download
Label:
empreintes DIGITALes
A compilation of independent works from sound artist Alistair MacDonald, ranging from 1997 to 2013, this collection of processed found sounds is a gentle exploration of everyday noises from which richer and less familiar aspects have been teased out and highlighted- sometimes with the mildest of touches, sometimes with a far more heavy-handed post-production-centric approach.

Opening piece "The Tincture Of Physical Things" initially seems like purely layered found sound atmospherics, but the grumbles of earth and fire build progressively and it takes time to appreciate the subtlety with which you're being presented with something composed rather than just found. "Final Times" is also on the subtle side, while "Bound For Glory (Postcard From Poland)" is a rather straight-laced piece of train noise with very subtle layering and processing that reminded me of the recent CNSNNT release "T". Final piece "Wunderkammer" is built from jungle sounds, treated with resonance most prominent on its bell-like notes to give a more dream-like layout.

Less subtle pieces include the Delia Derbyshire-inspired "Psychedlian Streams", which adopts a Radiophonic Workshop-esque approach to sonic twisting but with a pace more frantic, skittish and spontaneous than anything I heard Derbyshire create. Pieces like the 'glass instrument'-derived "Scintilla" are a touch more conventional, playing with tuned resonances and reverberation to create an inner alien world, and are counterpointed by the gravely growliness of "Equivalence".

It's a generally quite neat approach to found sound as a dominant source without any obligation to purity of its treatment, resulting in seven fairly disparate but certainly intriguing sonic environments.
Artist:
Swartz et
(@)
Title:
A Living Thing
Format:
Download Only (MP3 + Lossless)
Label:
Utter East
(@)
Rated:
Swartz et is Steve Swartz from Detroit, Michigan and this is his ambient solo project, the third released under this name, previous albums being 'Nighttide' and 'Respire'. Can't say I've heard either of those but that's not uncommon. Swartz is also in a couple of bands - Au Revoir Borealis (post-rock, shoegazer) and For Wishes (folkish acoustic). 'A Living Thing' is 8 varied tracks of ambient ranging from hazy drone ("Waken") to gentle New Age electronics ("Daydreams"), to subtle minimal isolationism ("Moons"), to grey ambient ("Winter Years"), to shoegaze ambient ("A Living Thing"), to noise ambient ("Embers"), and more. Some of this is reminiscent of Eno's 'Shutov Assembly' in a purely abstract way. Swartz has a good command of layering and texture so the pieces seem moving rather than static which is essential for good ambient music. While it may not be anything you haven't heard before, it should please ambient enthusiasts of varying stripes. Download only, no physical product.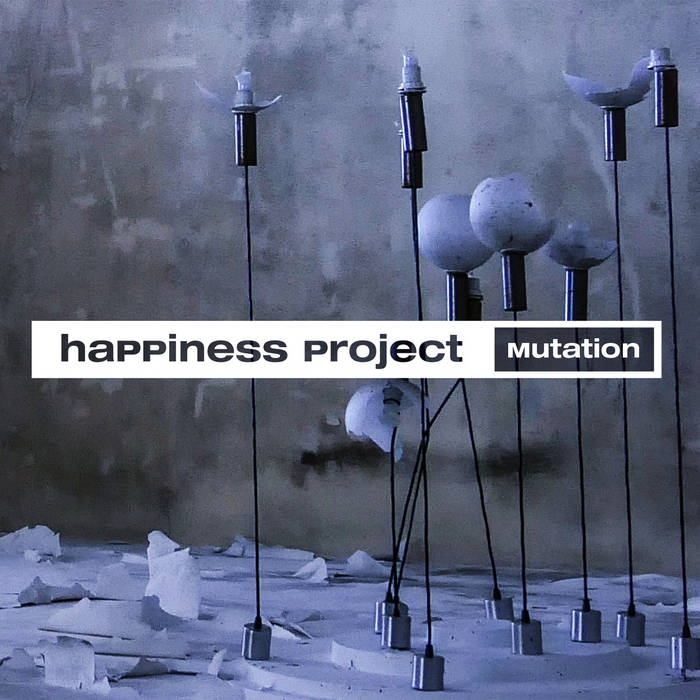 Artist:
Happiness Project
Title:
Mutation
Format:
CD
Label:
Boredom Product
Rated:
Spring is gone and in a snap we are arrived to autumn and as announced "Mutation", the newest album by Happiness Project, is out. Like I wrote on my review of their previous EP, the new album has been released five years after the previous release and sees the band with an enriched sound with the additional production of JB Lacassagne (a.k.a. Dekad) and Member U-0176 (of Celluloide and label's boss). Compared to the past on "Mutation" we have more bass and guitar, along with some aggressive rhythm sound here and there but, as I wrote, it's a thing that is enriching the sound which, as in the past, is synth based. Compared to the EP "Big Cities", the album propose a balance of upbeat energetic tunes (as the opening "Big Cities", "Sweet Heart Of Mine", "A Better Claim" and "Tell Me") and a bit more intimistic mid tempos ("Still Able To Love", "Mutation", "The Pumpkin Fairy Tale" or "Ivak Trahor" to name a few). Besides the professional production, which is a distinctive thing of the label Boredom Product, I might say that I have the impression that for the band this album signs their maturity as songwriters. "Mutation" mixes science fiction bits with visiting aliens and everyday humans' doubts: if "Mutation" is a bit philosophic ("The future comes to an end / as soon as tomorrow comes / the future come to an end / as far the technologies change… Mutation may be a better word / it helps us understand / nothing's complete"), "Still Able To Love" is more intimistic ("Everything has blasted away / and has come to pieces in me / is my heart still able to love? / maybe I will soon again / but I'm lost in all these sensations"). At the end you'll ask yourself: ain't we all beings with feelings in the end? You can check and the whole album and purchase it here https://boredomproduct.bandcamp.com/album/mutation.