Artist: Michele Mercure
Title: Beside Herself
Format: 2 x 12" vinyl
Label: RVNG Intl. / Freedom To Spend

"Beside Herself" is a 19-track, 66-minute anthology of material taken from Michele Mercure's self-produced and distributed cassettes released between 1983 and 1990 from her base in Pennsylvania (until divorcing in 1987, some were released under the name Michelle Musser).

It's a collection of almost wholly instrumental experimental electronic vignettes, with one foot decidedly in the world of lo-fi 80's synth pop but the other foot pointed outwards into more esoteric and avantgarde directions.

It's one of those works that inspires a lot of comparisons to other artists, which is not to take anything away from its originality or the uniqueness of its character. "Beginning" sounds like a mid 80's Nik Kershaw instrumental, and not in a bad way, while "An Accident Waiting To Happen" with its sampled car noises and sharp noisy percussion has more than a shade of The Art Of Noise about it, albeit with the sound quality of a homespun demo rather than a Trevor Horn-produced master. "De Dunk" is an oddly squelchy bit bit of slow-grooved weirdness that sounds like one of the more out-there moments from the early days of library music.

Thanks to some warm bass guitar work, there's a decided downtempo funk aspect in parts, the title track for example feeling like it could have soundtracked a night-time stakeout in a big-hair cop show. "Mother" is a nicely quirky bit of synth work with an almost lullaby-like quality to it.

Mercure's breakthrough material is certainly worthy of some re-appraisal, though the demo-like sound quality and production techniques root it firmly in its original decade. Fans of the edgier and more experimental edges of the early days of the 80's synth explosion will find a lot of merit in this.
Layering high-latitude field recordings of the border between sea ice and the open sea into one found sound composition, this is an elegant work with a lot of fascinating detail. While there's underwater seal and whale sounds (mostly faint), it's never in danger of becoming a relaxation cliché, mainly thanks to the crisp and almost electronica-like noises of the ice itself, which are gentle but still slightly alienating, and which ebb alternatively with windier, quite barren sounds.

There's a 37-minute "headphones mix" and a 35-minute "speakers mix". I didn't compare or side-by-side them, instead being perfectly happy with a 72-minute listening experience that didn't overstay its welcome.

It's framed in terms of marine science and ecology rather than art, nevertheless it's a beautiful thing to listen to, toeing an unusual line between emptiness and grandeur that really draws you in.
Artist:
Jeton Hoxha
Title:
Vowel
Format:
Download Only (MP3 + Lossless)
Label:
Eighth Tower Records
(@)
Rated:
Already included in the "Balkan experimental survey". Jeton Hoxha is Macedonian composer mainly interested in an electro-acoustic music based on field recordings and drones heavily processed to generate a blurry overall sound. This is apparently his first full length release and seems mostly influenced by a current of ambient called 'isolationism'.
"Vowel" is a lengthy composition starting with a low frequency drone at the threshold of audibility in an unquiet environment which is slowly juxtaposed to other drones obtaining a developments in dynamics and frequency. As a wider spectrum drone is added, a thicker sound mass surround the listener as a musical fog illuminated by sharp insertions. As this part stars to fade, the last drone of the first part, the higher frequency one, returns and introduces an industrial oriented section based on loops which create a suspended, and hypnotic, atmosphere which becomes meditative as bells appears. Then, there's a section based on loops over a sharp drone slightly pulsating. As elements of the previous sections appear, there's a sense not only of time passing but also that there's an aspect of memory of the listener involved in the writing of the track. As the elements of the track starts to be sequentially eliminated hinting at a final silence, there's a section focused on church's bells which introduces a final slow melody played on organ synth which closes the release leaving the listener with a background noise moving in the aural field.
Due to its length, this is a demanding listening which is also fully enjoyable only in a quiet environment as the particular spectrum, especially in the first part, can be easily masked by the everyday background noise; however, in its apparent opacity, the composition is developed in a linear way which captures the listener's attention which is not taken for granted in a genre plagued with boredom. Listen with care.
Artist:
Streifenjunko
Title:
Like Driving
Format:
CD & Vinyl
Label:
Sofa
After two previous works which derived their entire sound solely from saxophone and trumpet, Espen Reinertsen and Eivind Lønning as Streifenjunko have added electronic elements to the mix here, blending the three elements to create long, warm melodic drone soundscapes with a leisurely and hybrid-organic-electronic tone.

First piece "Everything We Touch Is Electric" brings to mind musical visualisations as solid horizontal bars, with individual notes and elements that each have a distinct beginning and end and where the compositional heart is in the ebb and overlap, while second piece "Astronaut Peace" is a more continuous and evolving combination of tones with a slightly harsher, toothier sound. The title track behaves somewhere between the two, painting with both soft envelopes and abrupt changes, and returning to the gentle electronic rain effects that added extra detail earlier. As it progresses the changes get more frequent and more abrupt, at times almost cheeky before working into the album's closest encounter with tension and stress, two-note slightly Glass-like arpeggios adding a note of urgency. The last three or four minutes comes as something of a surprise, shifting away from the recognisable instrumentation into a variety of electric clicks and percussive pops that feels as though the journey is over and we've arrived at somewhere totally unrecognisable.

Deriving its title and its motivation from the experience of driving- sometimes stoccato and signal-driven, sometimes long, regular and peaceful- this is an extremely likeable experimental work with a generally soft and calm tone, but a few surprises.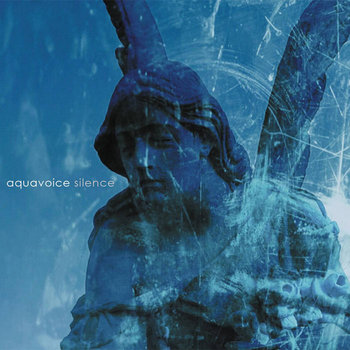 Artist:
Aquavoice
(@)
Title:
Silence
Format:
CD
Label:
Zoharum
(@)
Distributor:
Alchembria
Rated:
It's not a trivial claim by the label that this release is "ambient in its purest form" as "Silence" sounds developed upon the canonical form of the genre with no modification at all. The result is that any sound experiment is balanced by a writing that catch the listener by showing a known and familiar path.
While the main synth theme is minimal, "Minor" feature noise, or, more properly, extraneous, elements which creates a contrast. "Rainman" continues in this framework with a more defined dialectic between the minimal background and the foreground with field recordings of rain and samples which ebb and flow. "Coldland" has the synth in a melodic position with the glitches in the background. "Last Cruise" blends effectively the field recordings and the synth layers. "Chronos II" borders danceable territories with a rhythmic cage and ambient tape manipulation. "Evening Bells" has a more reduced palette with his oscillator-based sounds. "A Lonely Cello" starts as a continuation of the previous track but evolves in a cello lines upon an IDM beat. The italian voices of "Information" are blurred by the synth and "Largo" juxtaposes layers of synth revealing a careful melodic vision. "Sound Hunter" continues on this path with a more fragmented grammar and "Voices" blends voices and reversed lines of synth. "Zen Park" is practically a synth pop song with glitch influences and "I'm Leaving I'm Gone" closes this release with a sort of loop of synth and robotic voices and closes as a machine stops.
The fact that there isn't any ground breaking idea is the key to an enjoyable release that has even catchy moments and could not be listed in any end of the year playlist but will last in the stereo to more time than most of them. It's really worth a listen.