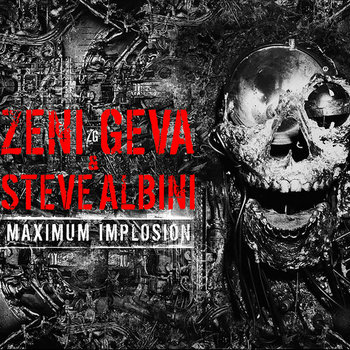 This double cd collects all pieces between Zeni Geva and Steve Albini: the EP "Nai-Ha" and "All Right, You Little Bastards!" a live recording in Tokyo and Osaka. The contribution of Steve Albini, to the heavy form of rock which is the mark of KK Null, is the clean and dry sound which is typical of his recordings and the insertion of more meditative moments in the assault of the japanese band.
This could easily be heard in the second section of "Autobody" or the first section of "Angel" which features also the guitar of Steve Albini. The other track are based on a vision of heavy metal where hammering rhythm and distortion create a sonic wall that never degrades into noise. As a bonus the two tracks of "Superunit", with Albini on guitar, are included where there's a perceptible shift toward the indie rock form which is typical of Albini's music so it's slower and more varied. The second cd is a live with Albini as a member of Zeni Geva featuring also track from the first cd and where there's a more energy and less sound details with the result that is enthralling in some moment in a peak by the cover of "The Model" by Kraftwerk in which with acuity sounds as a Zeni Geva track while retaining the pop allure of the original.
This is a reissue of material that has never produced a school or a genre but has had various little influences in a wider musical perspective than heavy metal and indie rock. It was never ground breaking but has that kind of personality that from the first notes, the listener knows who are the players. Absolute respect.
Retro electro meets beatz in the 'hood, enter the world of David Harrow aka Oicho who dwells on the poorly lit streets of the electronic scene where police fear to drive. Halfling opens with "ripper 2 cv", where one gets the impression of Instinct Ambient label electronics until the beats evoke early Tommy Boy records. Think scrawny, white producers in Compton LA, where chocolate is stuck in their peanut butter. The electronic textures suggest the likes of Taylor Deupree, but that unclean drum machine beat could come from The 2 Live Crew studio, two flavours grooving along and giving off a dreamy, almost futurist vibe. "Sleazy" follows with overtones of dimly lit backstreets with more robotic menace than bored thugs—but there is something retro enough to suggest 70's-era menace which would be pretty fly for a sci-fi. The following "Sparx" is a ghetto beat tribute to Jean Michelle Jarre's "Oxygene", only deftly recut and realigned by Harrow into a more psychedelic experience. Halfling caps off with "Half Rising" which is more like being in a chemical production facility with electrodes gone wild as the listener gets a tour of one vat of mystery solution after another. While this half-pint EP is a mere half-serving, it is not half-baked, rather a nice blend of grime and elegance. An Oreo cookie or coconut ball with a dark chocolate center, either will work but if you take a bite betcha you won't want just one.
Artist:
Guilio Aldinucci And The Star Pillow
Title:
Hidden
Format:
CD + Download
Label:
Midira Records
This is the first collaboration between two Italian electronic-and-drone artists, both of whose work has been appreciated in its own right. As a new collaboration, it hits the spot on the first attempt.

After the relatively simplistic warm textured drone of opener "To Be Invisible", the main course of the release is 27-minute work "Hypothesis For An End"- a very detailed and acutely planned-out piece of ambient work that melds all sorts of detailed found sounds and atmospheric tones over washes and beds of sustained and organic-sounding drone work. There are the gentlest touches of what may or may not be light industrial recording at the front which gives the piece a sense of time, if not actually of rhythm, and as it unfolds it gently shifts your base consciousness just ever so slightly, brightening and layering up to a rather beautiful if undramatic crescendo.

Third track "Third Space" opens fairly abruptly into a more cinematic space, the album's only real surprise moment, though it settles quite quickly into a concise seven-minute wall of lush noise without much progression and with rather raw bookends. The final relatively short piece "Getting Cold" appropriately adopts a more fragile and icy tone that traces a smart curve that approaches gently and then tails the album away into nothingness.

It's an uncontestable release from two confident artists tracing sonic paths that seem to come easily to them. Well worth checking out if you like your drones both beautiful and complex.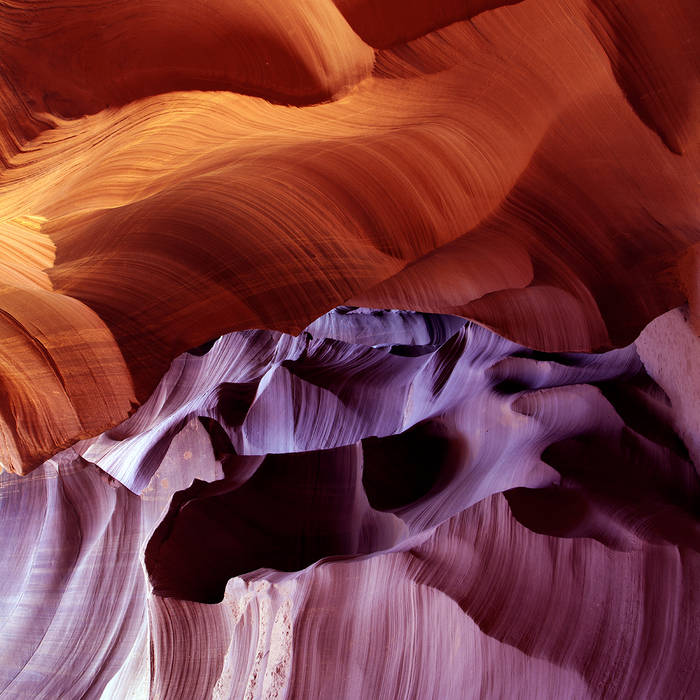 Artist:
Jakob Thiesen
(@)
Title:
Equinox
Format:
Download Only (MP3 + Lossless)
Label:
self-released
BUY from
HERE
Toronto, Canada has an answer to Detroit techno, Jakob Thiesen via his new full-length excursion, Equinox. Sometimes dogmatic and robotic, sometimes skirting the nocturnal or electro funk-driven side, but always muscular and heavy-duty yet dance-floor friendly. Vestiges of ethno-styles haunt this work such as reggae-calypso and Afro-tech, other parts have a filtered, near-submerged-in-water quality that recalls Homework-era Daft Punk or the sublime music of Berlin's Porter Ricks. Equinox is not so much to be listened as submitted to. "Projector" is a nocturnal-tech excursion that starts off with a series of filter effects that shifts into kaleidoscopes of layered melodies and textures and more varied beat intensities—more like a boat tour of people on a shoreline launching fireworks than a focused thesis on a conventional song—morphing between melodic techno and dogmatic house. "Ratchet" (perhaps named after the Transformers medic?) is the more funk-driven track here, more at home at a robo-cantina out of the animated series, Droids. "Observatore" opens dreamily with swirling tones that builds into deep, elegant futurist techno with interplaying melodies—close listens yield complex details but the details work in a kind of harmony that seems deceptively simple. Title track, "Equinox" evokes Kelly Hand's work, but there are some textures that bridge the piece closer to melodic techno with melodies and tones at home in a Juan Atkins track. Opening with "Linear", which has a lovely momentum to it that coasts along with filters and textures that slings the listener to the immersive world of "Equinox", overtones of mystery. "Quadelay" and the title track, "Equinox" are perhaps the most Detroit pieces on this repertoire with its muscular, industrial-strength beats and whirrings and metallic textures at home in a mecha factory, this bleeds well into "Eclipse Submerge" which has nice ricochet and laser gun-like sounds that evoke a conflict at a space docking station. "Market Force" is the sole ambient piece that sounds like an analog recordings of field sounds, run through filters, heavily psychedelic with an aortic pulse that courses through. Detroit Techno is alive and well and living in Toronto, or so Jakob Thiesen's tech-excursion, Equinox, will have you believe; 3AM adrenaline-rush inducing-imagination sparking, mind-rushing, soul catapulting techno.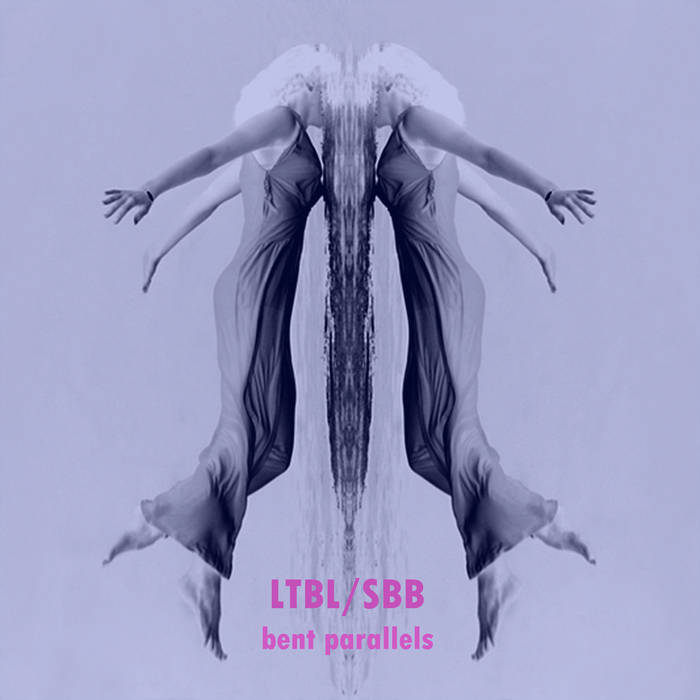 Artist:
Let There Be Light
(@)
Title:
Bent Parallels
Format:
Download Only (MP3 + Lossless)
Label:
self-released
BUY from
HERE
Enter LTBL's dynamic duo of Marco Porsia and Piero Franguelli in collaboration with Senior Beat Box aka Savino Mazzuocco and their cryptically titled, Bent Parallels release, a surpassingly-produced feverish excursion into nostalgia-laced electronic, ambient, and minimal techno. Bent Parallels is one of those ornately-crafted works of art that holds up to close listens that reveal rich, intricate details. Tracks here are named "I" through "VII", as in the Roman numerals and sets the tone with hybrid stylings of Oxygene-era Jean Michelle Jarre and more contemporary Boards of Canada, brought together in some kind of unholy union to form a musical hallucination, replete with echo effects, drone tones, field recordings of children playing on shore lines and calling (or is it singing?) voices artfully garbled. The following, "Bent Parallels II" is a shimmering drone piece while "III" features clear dialog on illicit drug use atop modulating synth tones. Track "IV" is a swirling drone while "V" evokes the collaborations of techno giants, Savvas Ysatis and Taylor Deupree with its dreamy ambient that breaks into lush melodic techno with a hint of acid . "VII" is an excursion into sublime, understated techno and lush, pillow-soft ambient layers one could blissfully get lost in. If you like brilliantly crafted ambient, electronic, post rock and cinematic soundscapes, Bent Parallels has it all, and then some. An overwhelming listen, in a good way on both modest and high-end audio systems and a natural high. LTBL and SBB is probably one of the best kept secrets out there, but with tracks this great, this should not be the case for long.