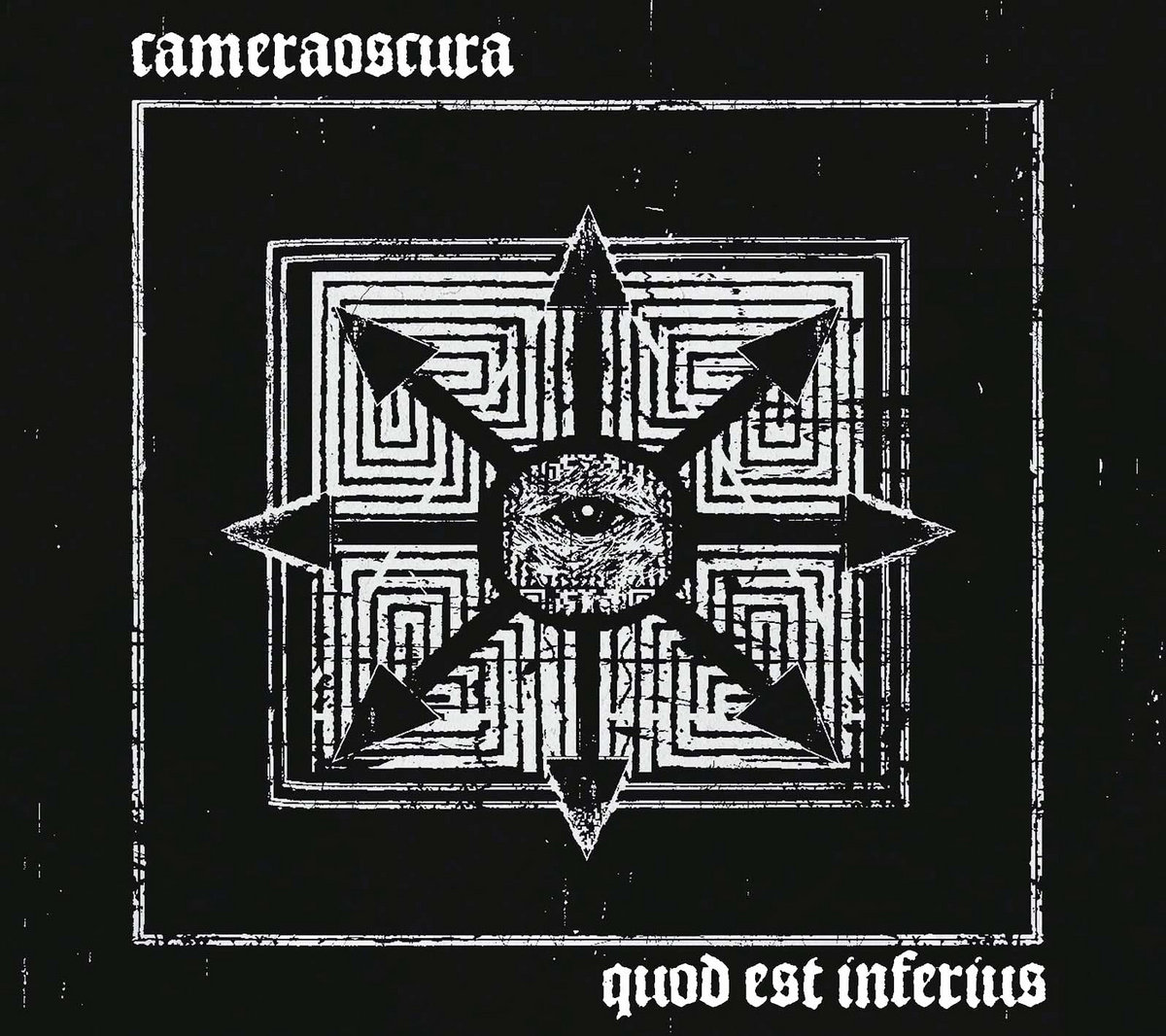 "Quod Est Inferius", or "what is most in depth": a kaleidoscope of minimal obscurity by Marco Valenti(owner of Toten Schwan Records) and Eugenio Mazza (Pavor Nocturnus, Sognomeccanico), who for this occasion united their minds under the name of "cameroscura".
Seven performances that represent a real alchemical process, through a continuous pulsation of liquid and evanescent sounds, which slowly pour into the depths of the listener.
The basis on which the compositions of the two artists rest is rooted in the darkest and most obscure environment, well represented by the first two tracks ATANOR and ADMIXIO, capable of creeping threateningly into the psyche to release their poisons in just over ten minutes.
The atmosphere begins to undergo the first changes starting from the piano that opens V.I.T.R.I.O.L., followed by the first industrial pulsations of the disc, which mark a martial and inexorable gait.
The ambient opening of INERITUS then betrays on the final, the love that Marco and Eugenio have for electro, creating the most "danceable" song in the album.
The greatest ability of cameraoscura is to create songs with different facets, but that know how to balance ambient minimalism (SOLVE) and industrial-noise explosions (ATTERA) with mastery.
The heart of the entire album then finds its most exciting beat in ULTIMA NECAT, which closes the album in the most raw and intimate manner, bringing the listener back towards the end of the transmutation path represented by the previous tracks.
"Quod est inferius" distorts reality and disorientates those who listen to it, making any cataloging unnecessary, but leaving only to its own perceptions the task of interpreting the album, which is configured more than ever as a sensory rather than a strictly musical work, capable of to bring the listener out from this world for half an hour to catapult him directly into the meanders of a timeless hell in the middle of the unknown.
A black and nihilistic sound manifesto, full of a last drop of human hope.