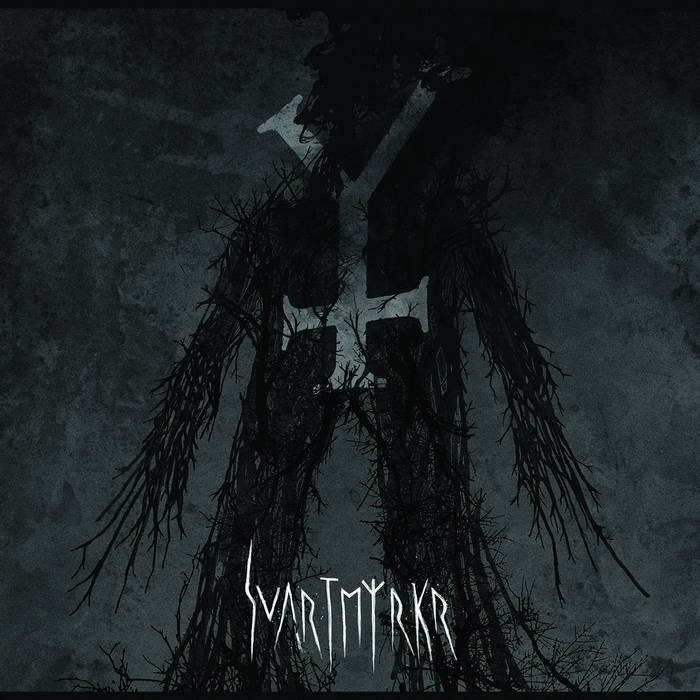 Artist:
MZ.412
(@)
Title:
Svartmyrkr
Format:
CD
Label:
Cold Spring
(@)
Rated:
Thirteen years after "Infernal Affairs", the godfathers of black industrial returns with a new release that could arise every sort of doubt about how time affected their music. "Ulvens Broder", the EP which has anticipated this release, hinted an evolution towards a more layered, and subtle, sound in place of the harshness at the core of their classic album. "Svartmyrkr" is surprisingly an evolution towards a more atmospheric musical framework where noise has a restrained, but important, place.
The field recording of a fire pit opens "Äntra Helstraffet" which evolves in an evocative soundscape made out of sample, sparse drum beat and distorted vocal and ends in an explosion introducing this release. The pounding beat of "Öppna Hegrind" is almost hidden by the haunting screaming and the noises used as elements of a soundscape instead as bricks of a wall. "Codex Mendacium" is a crescendo where noise emerges from a quiet drone. "Ulvens Broder", which anticipated this release, is confirmed as the track which condense the musical elements of this release. "Helblar" is an interlude which seems quiet as uses sustained tones, instead of noises, and resonances. "Ulvens Bleka Syster" features fast string, closer to the ones used in sound tracks to mimic the exiting of bats from a lair, and abrupt stops. "Burn Your Temples, True Change" is quiet a metal track, as it's based on acoustic and electric guitar, and reveals the aim of the band to find new way of expression. "She Who Offers Sorrow" is a return to the noisy assault of their first albums while "We Are Eternal" sound as their version of neofolk with its acoustic drum, the trumpets and the epic atmosphere. "Lokastafr Ablaze With The Thorns Of Death" closes this release with an suspended atmosphere using drones, drums and sparse noises.
A lot of bands would simply exhumed their old sound to please their old fans placating their nostalgia. Ulvtharm, Nordvargr and Drakh have instead decided to move their sound one step towards other territories using crafts instead of impact. Highly recommended.