Experimental / Avantgarde / Weird & Wired / Glitch / Noise / Field Recording
Edit (9104)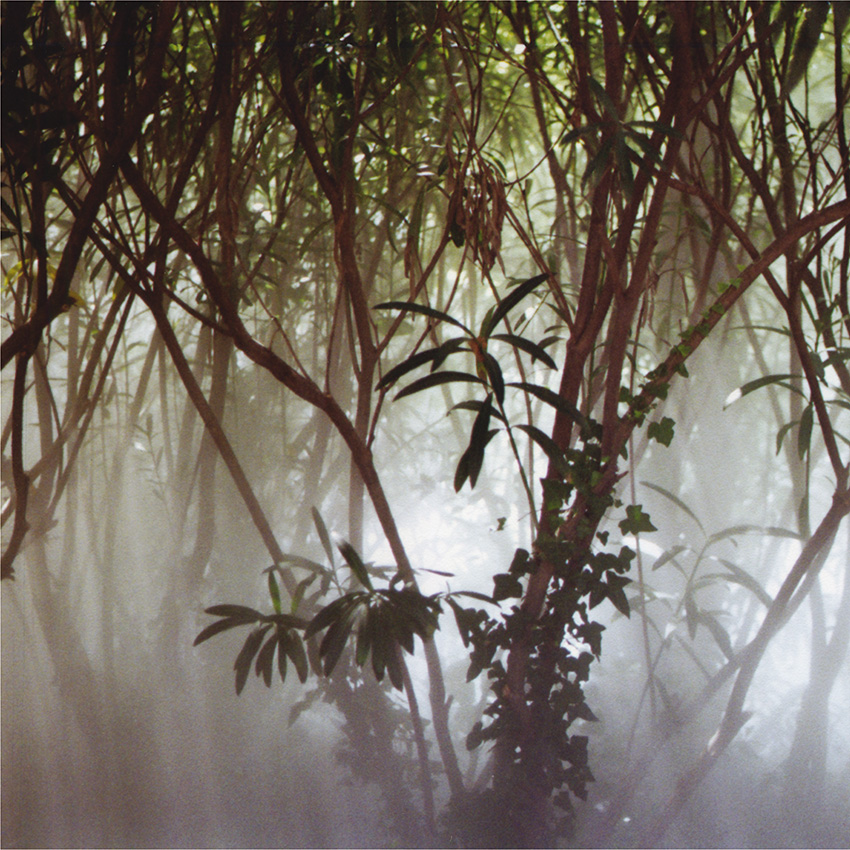 Artist:
Nicola Di Croce
(@)
Title:
Istruttiva serie
Format:
CD
Label:
Kohlhaas
(@)
Rated:
'Istruttiva serie' is based on a set of field recording done in territories near the city of Rovereto; as Nicola Di Croce is a composer whose musical language starts from thought about the relation between territory and sound, he decided non only to document the sound of the places but also to create a dialectic with folk guitar which is one of the typical instruments of those territories.
"I" starts this release with samples played backwards and filed recording whose resonances are clearly audible and it evolves, after an almost pure field recordings part, in a juxtaposition of drones which fill the audible spectrum and, when it seems to close with the tapes that opened, it shifts direction and uses sparse sounds. "II" is a short track where a guitar melody interacts with field recordings and noises. "III" shows how a field recording could be progressively transformed into into an almost noise track. The guitar samples and the samples of "IV" generate a soundscape of subtle nuances interrupted by static noises. "V" closes this release layering samples which almost hypnotize the listener.
All tracks are characterized by an impressive cure for details: the samples are often placed in a particular place in the aural field and they move with great precision, the resonances are enhanced when they create a relation with the underlying soundscape and the guitar is not used as an exotic spot but to avoid the effect of pure sound to hook the recording to the territories they belong. It's arduous as is sometimes abstract but is truly impressive.
Experimental / Avantgarde / Weird & Wired / Glitch / Noise / Field Recording
Edit (9103)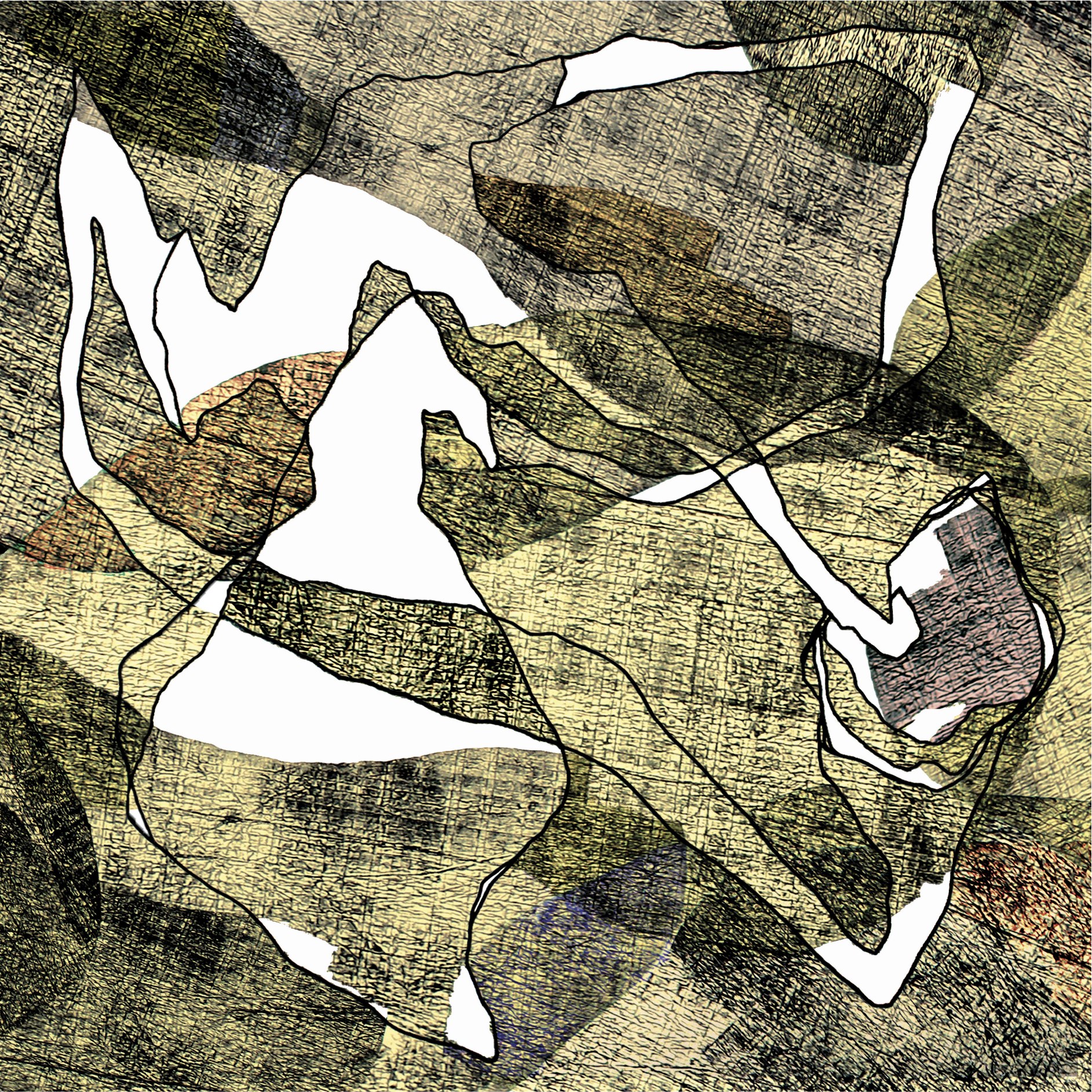 Artist:
Metzengerstein
Title:
Alchemy To Our Days
Format:
12"
Label:
Kohlhaas
(@)
Rated:
The follow-up of the well received "Albero Specchio" is a release whose center is a form rooted at the more guitar oriented path of krautrock, so psychedelia is the other sonic reference of this band. However the field recordings of Giovanni Lami, and the presence of Virginia Genta and Marco Baldini, bring this release far from mere nostalgia to recover the principal aspect of that period: experimentation.
The field recordings of "BuraÃq" open this release as an introduction for the oriental flavor of the guitar that starts a meditative first part of the track while the second one is focused is focused on an acid guitar. The sax of Virginia Genta in "Conversion to Wha Wha" marks an intersection between the psychedelic structure of the band and free improvisation. The atmospheric first part of "Inlay Fern", based on guitar resonances and silences, is mirrored by the abrasive second part. The quiet strumming of "Black Son from the Ashes" evolves in evocative guitar lines. "Peak of Meditation" is almost a drone track floating in sounds rounding upon itself. "God Discent" alternates meditative moments to silence to harsher one closing this release with isolated notes.
This release shows how a codified form and a spartan setup (Metzengerstein are basically a rock trio) could bring a sound full of nuances as they are always searching some swerve in form and some details in execution. Truly recommended for all fans of this genre.
Experimental / Avantgarde / Weird & Wired / Glitch / Noise / Field Recording
Edit (9101)
Artist:
Polwechsel
(@)
Title:
Untitled (No.7)
Format:
12"
Label:
God Records
(@)
Rated:
Some elements of this new output by the Wien-based supergroup of experimental improvisers brought my mind back to their self-titled debut album when the line-up was slightly different. There was Radu Malfatti, who recently focuses on extremely rarefied stuff (really close to silence), on that occasion, and there wasn't Burkhard Beins on percussions, but both records have references to directions. Geographical directions and compass points on their first release, x-, y- and z- axes in three-dimensional reference system seven albums later. Moreover the sound, coming from the aggregation of each performer, which probably will sound like Malfatti's quasi-silent ultraminimalist researches if they were performing as solo instruments, has some resemblances to that output, but time and mutual performative understanding play a really important role in this ever-changing stylistic fields and such a harmonic interaction is clearly audible, even if likewise the parallel lines of cover artwork by Claudia Marzendorfer, each single input doesn't really touch the others, even if they chorally render the illusion of being part of a whole or a single coherent unit. It's like playing jigsaw puzzles before the gamer understands that its interlocking parts are impossible to get joined together! This sort of fake overlapping is clear on the first of the three track - "UNX" - as well as in the first half of the second one "UNY", whose second part features an asymptotic mutiny, which sounds fostered by Michael Moser's elongations on cello. Their sort of impossible amalgamation reaches an astonishing and almost maniacal balance on the third part of this release, "UNZ", where a listener can clearly understand the fact Polwechsel managed to inhabit an interesting stylistic region in between totally imperfectly abstract improvisation and extremely lucid and "geometrical" composition.
Artist:
Simon Scott
(@)
Title:
Insomni
Format:
CD
Label:
Ash International
Rated:
British multi-instrumentalist and sound ecologist Simon Scott, whose name is well-known to many Slowdive fans as he's been the drummer of the recently regrouped shoegaze band since 1991, mainly focuses on awesome tonal studios on his solo workouts. In spite of some connections to the sound and the concept of his recent output "Below Sea Level" for Wozencroft's label Touch - many tracks of this output, such as "Holme Posts" or "Fen Drove", features environmental sounds that he supposedly grabbed in Cambridgeshire and Huntingdonshire, where there's the lowest point in Great Britain (if I remember well around 3 metres below sea level) -, "Insomni" is an output on Touch sister-label Ash International which has not a proper conceptual framework, even if someone could confuse the fact it was made during a sleepless night as a concept. The way by which Simon combines effected guitars, electronics, digital signal processing, field recordings - lovely the above-mentioned ones that he grabbed in Home Fen Posts - as well as the sounds he made from a series of found objects (including the humming of his fridge mirror, the hissing of a DVD player, a broken laptop and other domestic resounding entities, which have been some of the sparkles for Simon's creativity) could let you imagine he tried to mic any air flow between his sensorial sphere and the environment blowing into his personal circadian pinwheel: I particularly enjoyed the moments where some lucid dreams seem to gush out of majestic artifacts of a masterful dronegazer like Simon such as the opening "An Angel From The Sea Kissed Me" or the likewise catchy "Confusion In Her Eyes", as the transitions between almost ecstatic sound-sets towards saturations and distortions, where the seemingly peaceful doldrums of the opening waves turn into stormy waters, are a remarkable aural pleasure, well as the moments where the interferences of "concrete" sounds and circling reverie result into a sort of dirty ecstasy as it happens on "Oaks Grow Stronger". In the second part of "Insomni", Simon focuses on the sound of acoustic guitar in a way that could let you think that the first lights of dawn gradually manage to brighten up the sound by means of a sort of catharsis, which vanishes the disturbances which previously harnessed the rendering of the emotional carousel by means of really lovely tracks like "Far From The Tree", "Nettle Bed", "Ternal" and the sweet lulling of the final "Swanbark".
Artist:
Miguel Frasconi
(@)
Title:
Standing Breakage (for Stan Brakhage)
Format:
Download Only (MP3 + Lossless)
Label:
clang
(@)
Rated:
It's a known fact that many interesting and sometimes really important discoveries are purely accidental. It's what occurred to American composer Miguel Frasconi on the occasion of the first "score" of this composition, as while he was working on sounds he keeps on making from glass instruments or objects - he was one of the founders of The Glass Orchestra in late 70ies and some of his sonic findings were borrowed to well-known composers, musicians and sound artists such as John Cage, Jon Hassell and Morton Subotnick -, a quartz crystal glass bowl got damaged, but instead of replacing it, he decided to check how it could sound and this aspect if the first relevant one of this output; according to his own words, "almost all the sound in this particular piece come from one quartz crystal glass bowl which had been struck a bit too forcefully during a rehearsal a few months before. The instrument was still whole but there was a clean fracture from its rim to its base. Right away I knew I needed to record the attempts to complete the breakage.". The second relevant and somehow surprising element of "Standing Breakage" is what happened after this discovery: "I was curious to hear which new pitches would result from splitting apart the original pitch of G#. But once again glass proved to be unpredictable, this time in its refusal to break further. As hard as I tried throughout the recordings for this project, the bowl would not continue to crack. Many wonderful sounds were coaxed from this one object in its unusual state, particularly the vibrations resulting from rubbing and striking near the fissure". The manipulation and the alteration of these sounds provided new stuff for this 20-minutes lasting suite, whose title is a play on words and an appropriate dedication to the late experimental filmmaker Stan Brakhage, who occasionally filmed breaking glass objects for some of his outputs.