Ambient / Electronica / Ethereal / Dub / Soundscapes / Abstract
Edit (8620)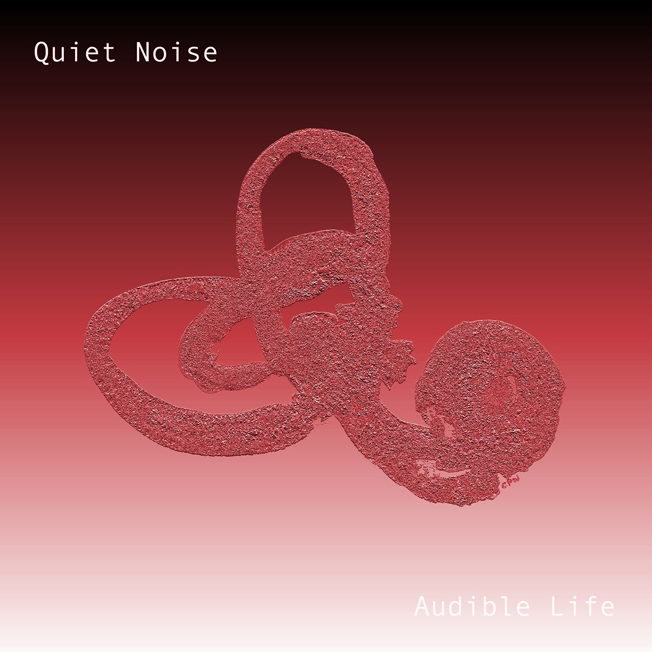 This new release from Audiobulb is described as 'evocative' and, in fact, it's most remarkable quality of this album. While the musical result is in the more pop, a quality from a certain point of view, side of this label musical offer, the form is so carefully sharped to obtain the attention of people not so accustomed to this kind of sounds.
The gentle sound of 'Kinder' opens this release and depicts a spectrum made of small sounds, gentle glitches and quiet soundscapes. 'Frost Thaws at Sunrise' starts with drones and develops in an almost pop tunes with his carillon-like melody and, so, 'CBT' focuses more clearly in the use of that kind of sound. 'It Will Get Better' is more rhythm oriented even if it ends with the more dreamy carillon melody. 'Longing For Home' deals more with the soundscape as 'Trying to Be' is a long evocative drone while 'Hold Up Your R- ibcage' is based on a catchy beat and a stereo separation of enhancing the beat of the tune. 'You Make Being Me Less Scary' sounds like an old chill out track with the use of electric organ and the happy mood. The carillon's return in the opening part of 'I'll Work It Out' develops in an evocative track whose final noises develops in 'Wander Off The Path' where this sounds are disposed in a catchy rhythmic pattern. 'Set The Day's Pace' closes this release reassuming the quietest parts of this musical form.
It's not the kind of record to list in the end of the year playlist but it's something you often want to hear in your car and don't delete in your iPod until you notice that there's no space left on the device. Not ground-breaking but a joy to hear. For fans.
Berlin-based dj Steve Braiden finally decided to light (or rather blow out, it depends from listener's viewpoint) the first match of his personal label, Off Out, by means of a couple of very good tracks, where he wisely derailed two tech-house grooves and I can't say he didn't start the label off right! The somewhat mystical halo which got evoked by the title of first track "Apex Of The Sun's Way" got mirrored by an exciting race on an amazing rhytmical pattern which has been wisely lubricated by an eeriely overshadowed distorted melody, short metallic breathes, abraded vocals, bouncy clacks and dull vocals, while the flipside slips on the polarized dim lights, the electric bottlenecks, the lukewarm pulsations and the dynamic viscosity of "Solar Poise". He already announced he will set other upcoming fires on Out Off soon and this incandescent sparkle arouse positive expectations.
Ambient / Electronica / Ethereal / Dub / Soundscapes / Abstract
Edit (8615)
Artist:
PJUSK/Sleep Orchestra
(@)
Title:
Drowning in the Sky
Format:
CD
Label:
Dronarivm
(@)
Rated:
Pjusk is Rune Sagevik and Jostein Dahl Gjelsvik from the west coast of Norway and Sleep Orchestra is Christopher Pegg from Derby, England. Both projects work in ambient/dark ambient minimalist soundscapes. The collaboration came about after a friend of Pegg's turned him on to PJUSK, and they met at Storung Festival in Barcelona where PJUSK was performing. From the small amount of works I've heard from these projects individually, this seems like a well-suited match for a collaboration. The impression you get from the CD cover - footprints over a cold, barren terrain of snow and ice, to a great degree describes the music on the CD. "Donitsk" is long crystalline tones over a hollow, pervasive ambient drone, snow in the wind, an isolationist soundscape to be sure. "Daithn" uses ringing tones akin to Tibetan bowls, a brush loop, little clicks and pops of noise, slowly echoed hammering, and an underlying drone. Towards the end the drones coalesce into something vaguely orchestral until it fades away. "Skdiv" is the most complex piece so far, with arrhythmic glitch, cold and melancholy pads, gentle noise washes, and a mournful trumpet (processed, of course) played by KÃ¥re Nymark Jr., like the cry of some primordial bird. It's a disconcerting atmosphere, to be sure! If "Skdiv" seemed disconcerting, "Aoleeignal" is even stranger, like visiting an ice cave inhabited by some of the weirdest creatures on earth, but maybe this isn't even earth! "Rionzemef" is awash in snowy shades of noise drones with an interesting array of ambient incidentals. A sort of glitch rhythm develops towards the end, almosty like some type of low key mechanical device. "Vansunbarth" is liquidy with the sound of rushing water. Light drones, incidental rhythmic, echoed glitch that ebbs and flows, a snippet of obscured dialogue, and later, an elongated, melancholy melody on an instrument I can't identify makes this a curiously enigmatic piece. The "Rionzemef" remix by Pleq (Dronarivm curator - Bartosz Dziadosz) is perhaps more fulfilling than the original. The differences are a less harsh ambience overall, more emphasis on the melodic sense of the ambience, the introduction of the glitch rhythm earlier, the addition of violin by Tomasz Mrenca, and a generally more placid feel. It is a little shorter than the original track as well. 'Drowning in the Sky' may be a soundscape best suited for the furthest reaches of Norwegian terrain, but lately here in upstate New York in the harsh cold of this seemingly endless winter, it seems appropriate as well. This isn't the kind of ambient music you just want to put on in the background and let your mind drift away; it might be appropriate for reading Jack London's wintery tales, or the like. Still, an incredible work, faithful to its concept, and brilliant in its chilling execution.
Ambient / Electronica / Ethereal / Dub / Soundscapes / Abstract
Edit (8614)
Artist:
Philip Blackburn
(@)
Title:
Music of Shadows
Format:
CD
Label:
innova Recordings
(@)
Rated:
Chances are pretty good that you've never heard of Philip Blackburn unless you have a familiarity with certain New Music classical avant garde academic circles. His credentials are impressive there and he also runs the innova Recordings label. Blackburn is a composer/environmental sound-artist with numerous previous compositions to his credit, and on 'Music of Shadows' you will get quite an earful of what he's capable of. The album is comprised of three lengthy pieces - "Dry Spell" (27:00), "Still Points" (17:39), and "The Long Day Closes" (26:00). On "Dry Spell" Blackburn employs Studio Z Chorus, homemade instruments (door harp, snake charmer, bowed psaltery, percussion), and field recordings (from St. Paul, Havana). It may help you understand the source of the sounds you're hearing in this piece, but won't even give a clue as to what it sounds like. It was composed for playback inside the St. Paul sewer system near the Mississippi River. Imagine a hot day, very hot; searing sustained waves of heat waft over you. There are the environmental sounds of a neighborhood- children at play, barking dog,and other ambient sounds, but this heat is overwhelming. Scrapes crunches of activity which could be interpreted as industrial effects and noise, but still these ringing heat drones resound in your ears. The pitch and intensity of the drones change as the piece moves forward. About 2/3 of the way through the intensity lessens, the pitch lowers and a somewhat calmer atmosphere prevails. That's the simple description (and a lot is left out) but what Blackburn is doing here is creating an environment unlike which any other you've heard. It's only an exercise in fortitude though if you don't have a cool beverage in hand, perhaps leaving you "partched".

"Stillpoint" is radically different. For this Blackburn employs Virtual Rhythmicon, an instrument you're probably unfamiliar with. Conceived and built in 1931 by Leon Theremin and Henry Cowell, the Rhythmicon was a musical keyboard instrument. Each key played a repeated tone, proportional in pitch and rhythm to the overtone series (the second key played twice as high and twice as fast as the first key. The third key played three times higher, etc.). The virtual one (made by Nick Didkovsky, of Dr. Nerve fame, in 2003) does all that and more, just without the whirring optical disc mechanism inside the wooden cabinet. The piece begins with a pitched, rapid tapping sound to which more pitched tapping sounds are added forming chordal layers, then a steady beat beneath. It's multi-percussive and polyrhythmic nearly developing into a groove with melodic aspects that occasionally turn dissonant. At times reminiscent of an old style alarm clock when certain higher notes play very fast and close together. At a point just past the four minute mark, accordionesque tones are introduced with the beat and rhythmic tapping still in tow, then eventually just the beat with the swirling of accordionesque tones which morph over and over with a longer envelope. For some reason this reminds me a little of something on Kraftwerk's 'Ralf and Florian' album without the krautrock aspect. There is a fascinating cornucopia of rhythmic impulse here, nearly hypnotic and constantly changing although the basis remains the same. At about 12:40 a light harmonic drone is introduced becoming more abrasive toward the end. Although the piece was interesting, I found it a bit overly long.

Finally, "The Long Day Closes" incorporates processed choral and orchestral segments of Handel's classic Largo "Ombra mai fu", from the University of Colorado VAPA/The Sun Palace chorus and instrumentalists, featuring Bob Paredes on clarinet. Imagine Robert Rich doing a drone piece sourced from classical music, and this might be what it sounds like. Every instrument and instrumental section, including the choral produces elongated, sustained drones that change over time throughout the piece, with some elements featured over others throughout its course. There is a false ending just before the 20 minute mark where it fade to silence briefly then returns again for its finale. The piece's source may be Largo, but this is beyond even Larghissimo, a place where no tempo exists. Musically, there is no resemblance to Handel's "Ombra mai fu" whatsoever, but that's what makes it interesting.

Philip Blackburn's 'Music of Shadows' won't please everyone, not even hard core ambient enthusiasts, but for those who appreciate ambient and experimental music with depth and dimension, it is an engaging and challenging listen.
Artist:
Udo Schindler & Manon-Liu Winter
(@)
Title:
form & material
Format:
CD
Label:
Creative Sources
(@)
Rated:
This is the second recording I introduce on this zine that the appreciated maximalist Portuguese label Creative Sources took from the vibrant house of Udo Schindler, after the one where his hospitable and brilliant owner met Austrian pianist Elisabeth Harnik, who performed on Udo's Pleyetl piano - already successfully tested by renowned musicians such as Hans Poppel, Masako Ohta, Katharina Weber, Izumi Ise and Alexa Montani - and it seems that it won't be the last release that came from his SALON fur Klang + Kunst for the aural pleasure of sonci diggers. Besides being a sort of intimate dandy place for experimental performers and musicians, Udo's salon is becoming a proper forge of fine soundscapes and the one he made together with another inventive Austrian pianist Manon-Liu Winter, who improvised a performance on 30th November 2012 after she accepted the invitation by Udo to join his salon after he got positively impressed by her performance with Franz Hautzinger at Kaleidophon Festival in 2009, is really amazing for the impressive versatility as well as for the bizarre techniques she tests in order to widen the performative and sonic possibilities of piano, which is evident since the opening track where the faintly feverish cadence of the first seconds suddenly turns into almost menacing smothered rumbles before sliding into a tricky delicate phrasing on the following track, which gradually twist along itself by getting a proper tonal tangle where Udo seems to do a series of ribbond by means of his soprano saxophone. The whole release is a carousel of musical suggestions, ranging from abstract meditations such as the narcotic fifth track to strange declensions of chamber music ("liudo 7", "liudo 4") and deviously eruptive moments such as the above mentioned second track till the wonderful final "liudo" where the seemingly exhausted performers manage to set a really breathtaking piece up.