Artist: Pharoah Chromium
Title: Jean Genet- Quatre heures à Chatila
Format: 7"
Label: self-released

This is a bold and powerful political 7" in which Elli Medeiros reads French-language extracts from Jean Genet's essay "4 Hours In Shatila", describing the massacres Genet encountered in Beirut in 1982. Underneath Medeiros' straight and emotive reading, Pharoah Chromium lays down a pair of uncomfortable but not intrusive electronic drone environments, with gritty rumbles, odd whispers, occasional heavily processed guitar plucking and oddly plinky, almost stylophone-like improvised high melodic notes. It melds together into a powerful modern take on beat poetry without very much beat. It's an expressive release that could easily have merited a longer exploration on its own, instead forming part of a larger project "Eros & Massacre" that, on the strength of this, is certainly worthy of attention for fans of politically emotive experimental electronica.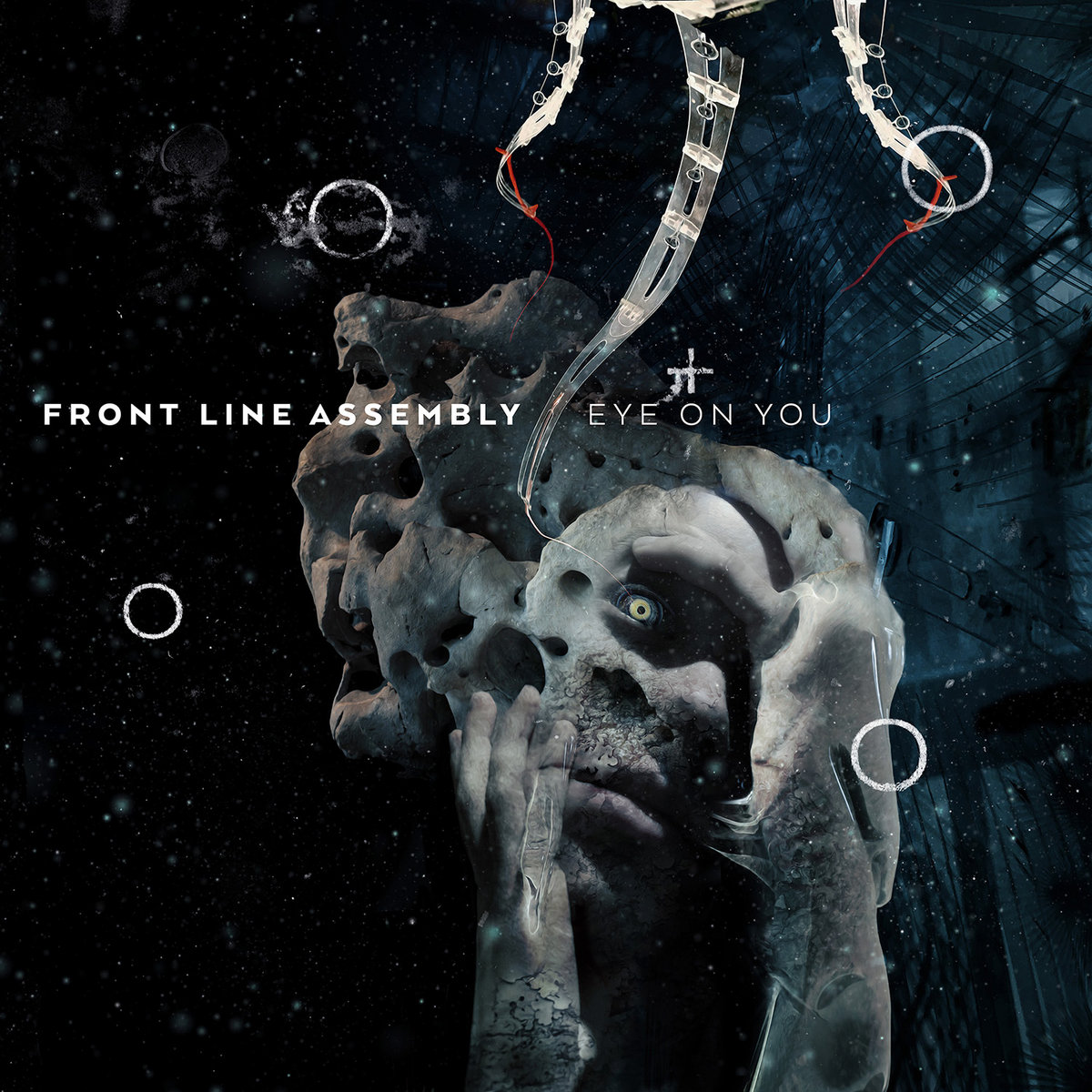 Artist:
Front Line Assembly
Title:
Eye on You
Format:
Download Only (MP3 + Lossless)
Label:
Metropolis Records
(@)
Distributor:
Bandcamp
Rated:
After the release of "Warmech", the sequel to the popular "Airmech" game soundtrack, this is the first appetizer to support the already announced next FLA album to be out in early 2019. It is also the first release without the appearance of Jeremy Inkel who passed far too early away in January 2018. "Eye on You" is one of those typically produced tracks by these Canadian veterans which will leave their audience hungry for more. It features with Robert Görl of D.A.F. another prominent German contributor of the early 80s (NDW / "Der Mussolini"). If Robert's contribution can be recognized with the addition of some ass-kicking bass line programming, then I must say he has done a fantastic job. Bill Leeb himself provides various vocal manipulations between harsh screaming and nearly natural sounding in the chorus on this pounding track. Lyrically the track government-critically deals with subjects like surveillance or authority. Adding to this the significant FLA-like sci-fi sound textures thrown widely into the mix and you'll get a safe smasher in the long-year FLA discography. Two remix works of this track provided by Terence Fixmer and Orphx summing this release up. Both remixes adding more club compatibility by concentrating mainly to fill in various additional bass line sequences, but actually it alters the original composition. All in all, YES, this new track will be one of those you'll remember when you're going to visit one of the dark clubs during the coming winter holidays.
Artist:
Nazar
Title:
Enclave
Format:
12" vinyl + Download
Label:
Hyperdub
Angolan producer Nazar's first long EP (or short mini-album) for Hyperdub is a really strong fit, with the strong gritty dubstepping, grime attitude, and curt hip-hop sampledelica all getting knitted together with smarter, sharper elements that will assault your brain and your feet in equal measure.

Although Nazar grew up in Belgium, he moved back to Angola after the civil war ended and the political unrest is right on the surface of the bluntly amazing track "Airstrike", featuring Shannen S P. expressing the feeling, rather than opinion, of living in turmoil, over a bold and raw synth bass tone. The cocking-gun-as-percussion layer is a little bit on-the-nose, perhaps, but it's a track that commands attention.

Other highlights include the "Enclave", that treads well that fine line which allows distorted shouting to be an artform, and music-for-complex-dancefloors "Konvoy" which you may already have caught on Kode9 & Burial's Fabric compilation. "Ceasefire" is strong as the moody closing number as well.

It's a comfort zone release for fans of Hyperdub, yet it's still sonically fascinating, with a really interesting blend of details and a distinctive voice.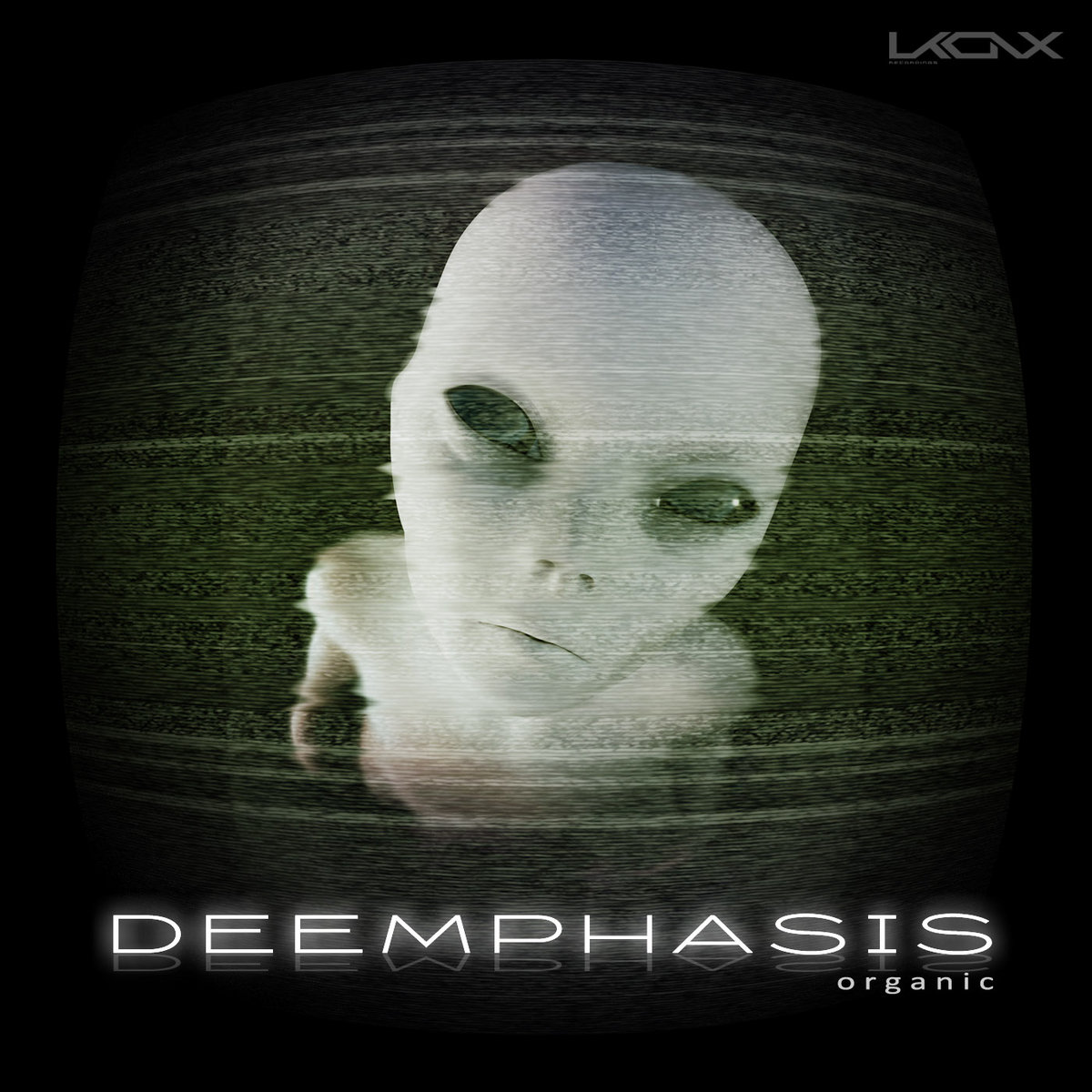 Artist:
Deemphasis
Title:
Organic
Format:
Download Only (MP3 + Lossless)
Label:
Ukonx
Rated:
Stéphane Bastien a.k.a. Deemphasis is back with a new E.P. on his own label Ukonx. "Organic" contains four new tracks that are mixing acid bass lines, 00's electro melodies and 80's intuitions (see the use of vocoder filtered vocals). The producer from Antibes didn't give any description about his new work, probably he preferred us to dive into the sound he crafted. I did it and the alien which is staring at us from the cover like he's watching a strange creature, it gives me the same nervous itch that tracks like "Electric Pressure" and "Organic" (two mid tempo based on an acid bass line, arpeggios, bouncing rhythms and vocoder filtered unintelligible vocals) are able to make me feel. "Organic" is a solid release with the right balance of catchy melodies, great sounds and nice production. Give it a try!
https://ukonx.bandcamp.com/album/organic-ep
Artist:
Fofoulah
Title:
Daega Rek
Format:
CD & Vinyl
Label:
Glitterbeat
London based afro-dub ensemble Fofoulah's second album is a distinctive blend. It centres around the rhythms and vocals of Gambian sabar dummer Kaw Secka, recorded in the prestigious Real World Studios, which are then taken into the London studio of keyboardist and saxophonist Tom Challenger who manipulates and produces it into a more electronic, more Western-sounding layout that aims for, and often achieves, the best of both worlds. Contributions from Johnny Brierley providing deep bussy basslines and Phil Stevenson in guitar give the whole thing an organic, live or 'live plus' feel that certainly acts as an advert for the band's forthcoming gigs.

The range of moods and tones on display is impressive. For example, "Knicki" adopts an interesting, seemingly more sample-driven and old-school experimental approach, while "Kaddy" has a lovely upbeat, jazzy and very drum-and-bassy vibe that provides one of the album's most toe-tapping moments, before final track "Kulo" works itself into a slow, dark, stepping techno as a tribute to artist Khadijah Saye who died in the Grenfell disaster.

Tracks like "Seye", "Ndanane" or "Nijite" could all show grime artists a thing or two about making interesting music within that sphere, and appealing to listeners who wouldn't normally venture that way, while unusually it's the title track that provides one of the sparsest and most introspective turns.

There's a strong tradition in the UK of fusing African and other 'world' beats into our sonic spaces without, I'd like to think, too much sense of cultural appropriation. This is another strong example that fits nicely into that history, a strong and very listenable organic meld of cultures and a very pleasant way to spend forty minutes.