Artist: VV.AA.
Title: Powder In Space
Format: CD + Download
Label: Beats In Space

It's unusual to get sent DJ-mixed compilation albums here. Focussing on art music, experimental sound and the more thoughtful and esoteric sides of noise normally means a purist approach to the integrity of the work, so an 18-track mix of different artist's work blended together into one 74-minute mix is something of a novelty. But, like some of the best mixed compilation albums of the past, the result, compiled by Momoko Goto a.k.a. Powder, is a utterly coherent sonic journey that definitely stands up as a worthy piece of art in its own right.

Predominantly this is feather-light electronic house music, that borders variously on chill-out, semi-ambient and lounge but carefully so, and without ever delving into corny territory.

The opening tracks are especially mellow, bordering on full ambient, with elements that bring back strong and pleasant memories of the 90's, both in tone and sonic quality. This is bookended well with the latter sections too, with the smooth leisurely hum of Lord Of The Isles' "Your Smile" taking it down multiple notches, before a quite 80's-ish finale in Cos/Mes's "Forever".

Inbetween those points, once it gets going, the remix of Daphne's "When You Love Someone" epitomises the sunkissed dancing-on-the-beach vibe that dominates the central section. Vedagor's "Untitled II" utilises the ubiquitous and overused 'deep spoken word vocal talking about house music' technique for engagement, a perhaps slightly unwelcome narrative interruption to what's mostly a very smooth instrumental journey. A sense of bright optimism pervades, with Powder's own track "Gift" and Vertigo Inc's "The Water Margin" exuding unashamed feel-good vibes.

There are slightly quirkier moments here too, but nothing to shake you off your stride. Tiago's "Roy Brooks" works around an infectious jazz loop. K-Line's "Saxopetu" is a squelchy number with a bouncy acid bassline and a keyboard-choir-sound melody that borders on daft, with Jules Etienne's "Cuban Omelette" is not as silly as its title suggests, with its decidedly retro light techno vibe.

It's pitched in high artistic terms as an exploration of "the properties of time" and "genre, movement, schedule, and societal convention to rebel", and while I'm not wholly convinced that its credentials would hold up to excessive scholarly scrutiny, nevertheless the bottom line is that this is a great mix. Relaxing, detailed, well-pitched and positive, it's a release I'll be returning to for pleasure for sure.
Artist: Marlon Hoffstadt
Title: Simple Communication
Format: 12" vinyl + Download
Label: Midnight Themes

Marlon Hoffstadt continues to be prolific, with this sixth release in the Midnight Themes series coming fairly hot on the heels of the previous ones. It's a reliable and steady output that's also predictable, for better or worse- in this case, perhaps the better, as it's a trustworthy three-pack of semi-deep house that you can rely on not to surprise you.

There are shades of acid at times, strongly reminiscent of old Josh Wink tracks, including one that adds an extra element into the second half of "Take A Moment" which serves as a good substitute for any other musical progression that's lacking. Second A-side track "Action And Reaction" is a shade harder, with tougher kicks and assured use of effects to bounce simple synth pads around. For people of a certain age the title "Simple Communication" can't help but scan with the near-identical metre as Slam's "Positive Education", a release that these tracks aren't completely unlike, save for the iconic vocal of course.

The B-side is devoted to "Open Focus" which gives us the best of both worlds, an 11-minute journey that certainly pays tribute to the softer side of classic acid house with its steady claps and slowly unpeeling 303 noises, but which reminds us that these are elements of dance music that somehow never end up sounding old, or which nostalgia will never let us recognise as old. The eleven minute voyage is very expertly mapped out to keep things interesting with a fairly minimal set of ingredients.

Another 'safe pair of hands' release from an artist whose fairly frequent appearances in my inbox are always welcome.
Iranian Saba Alizadeh's debut album is largely built around his work as a player of the kamancheh, or 'spike fiddle', and on first introduction appears that it is going to be a fairly traditional work, drawing heavily on his country's rich musical culture. But this is also a broader and more ambitious work as well, with the well-travelled Alizadeh obviously influenced by a wide variety of more experimental electro-acoustic works and soft-touch electronics as well, resulting in something that's a genuine fusion of traditional and brand new sounds.

Sometimes it's more of the former, with pieces like "Scattered Drops" drawing on the mesmeric patterning and near-cliché, sitar-style string sounds to build a slowly shifting pattern, that's explored in reasonable length and only book-ended by more abstract sounds at either end. Last track "Fluid" has an expansive, languid feel to it, evocative of hot open plains and emptiness.

On the other hand, pieces like "Ladan Dead End" are handled very differently, with the acoustic instrumentation clearly a starting point, but on tracks which have clearly travelled a long way in production terms, with thick blankets of atmospheres, pads, reverbs, electronic clicks and post sounds that do, at times, bring to mind some Future Sound Of London works- slightly alien-sounding, barren and flute-infused opener "Blood City" being a case in point.

It's a respectful and thickly textured blend of old and new instrumentation that draws on some sources that could sound stereotypical, yet successfully sounds fresh and newsworthy, traversing a path that carefully avoids the various traps of novelty and cultural appropriation to bring you something that you'll certainly enjoy if you're interested in hearing modern Eastern sounds.
Ulrich Troyer, a member of the Vegetable Orchestra, has enlisted a couple of colleagues from that ensemble but left the vegetables behind temporarily in order to create a neat 40-minute work that's inherently quite conceptual- both musically, structured around a single tone scale but alternating the key tone between each of the four parts, and as a broader artistic statement attempting to represent in music the experience of a several-day alpine hike across the Italian mountains- but which as an end product, the bottom-line sonic output stripped of its conceptual clothing, is an absolutely charming bit of downtempo quasi-electronica that's tailor-made for relaxation.

The dub elements- most notably Didi Kern's percussion, the low walking basslines and the use of long reverbs and delays- blend beautifully with more 'sound art'-style decorative elements and effects. Squelching bass noises and found sounds give some of the parts a more than slight resemblance to some 90's Future Sound Of London works, a comparison that's given further weight by both the tempo and the supremely confident blending of real instrumentation into esoteric sonic space. The long track structures and slow evolution also recalls early The Orb tracks from the same period. The deftness with which interest is maintained over forty minutes has to be appreciated. The contra-alto clarinet- an instrument for which I continue to have a soft spot- is enchanting in its minimalism for the most part, eventually unfolding into a brighter jaunty melody in Part IV that feels as though it represents that bit of the long hike where the home or basecamp is in sight and you realise you'll make it with time and energy to spare.

It's mesmeric, with a tangible calming influence and a fantastic attention to texture and detail that rewards repeat listens. It's early doors so far but it seems likely this will be one of my favourite albums of the year.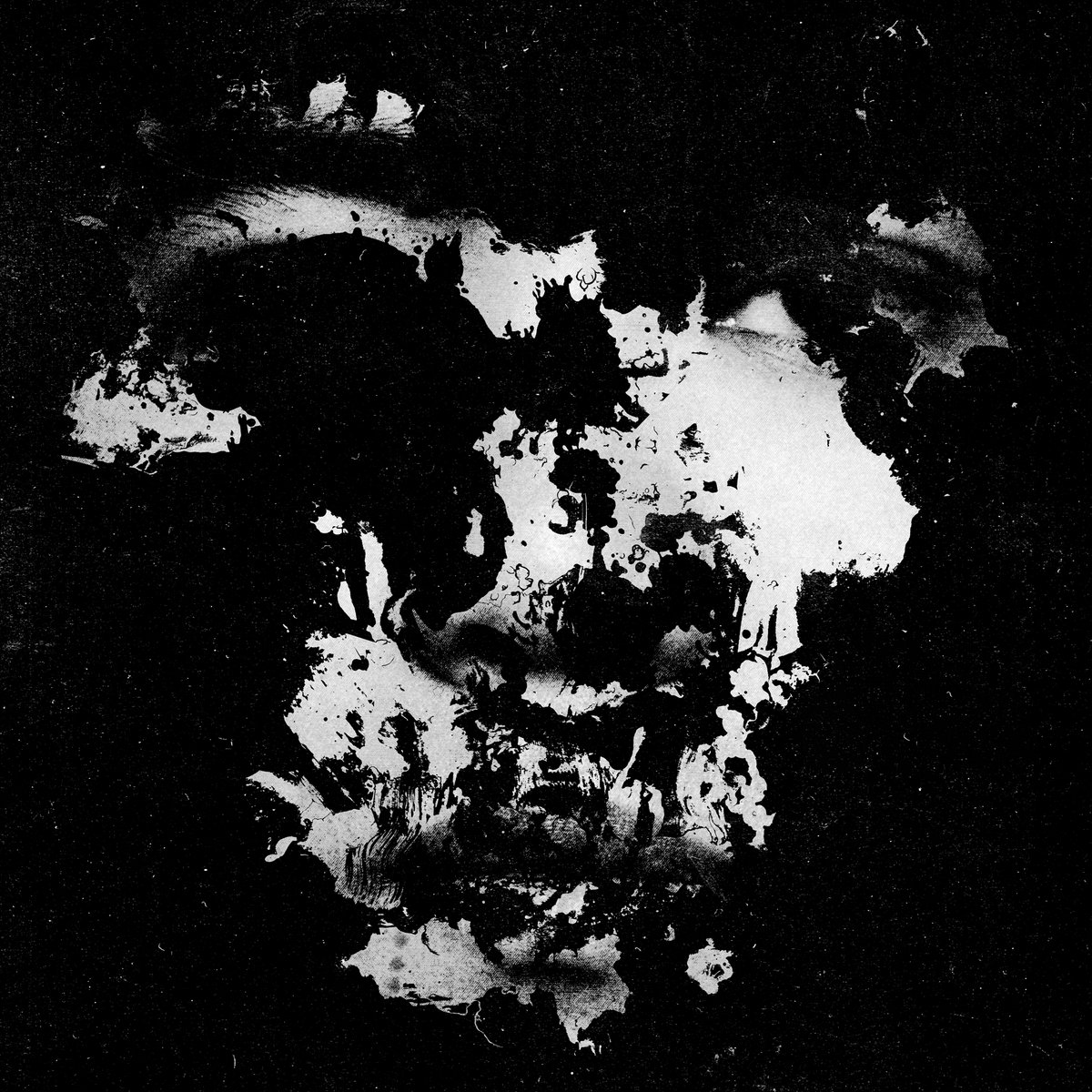 Artist:
Surachai
Title:
Come, Deathless
Format:
12" vinyl + Download
Label:
self-released
Rated:
L.A.-based Surachai elicits contradictions in sound that are nothing short of beautiful in their marriage of assault and assurance. With an aesthetic that rivals AZ-Rotator and HECQ at their most violent, yet with an unusually environmental sensitivity made possible by incorporation of field recordings from Thailand, California, and elsewhere, and all of it nailed into its coffin by participation of drummer Aaron Harris and keyboardist Joey Karam, Surachai ignites the blood of one hybrid organism after another as if it were comprised of flammable liquid. Titles such as "The Shedding Of Useful Skin" and "An Abandoned Throne In The Hall Of Execution" hint at a moribund fantasy epic, unwritten yet resounding with death cries of intense relevance. The latter track, like "Casts Of Broken Timelines" and "Deciphering Whispers From Wind" before it, taps ancient stories to power an electric chair's swan song of self-destructive desire, while "Leaning Into Pain" and "Articulation Of A Dead Tongue" dance to the beat of a sentient drum. Ambient valleys are rare in this landscape of jagged peaks, but of them "Time Splits Every End" (featuring Sara Kendall's subcutaneous wash of ghost chants) touches the face of a metaphysical future. In that respect, the music here smacks of social prophecy minus the cultish fanaticism such a metaphor would imply. The result is a lovingly constructed album whose every detail has been incubated until ready to hatch for willing hosts, warm and pulsing with an inchoate taste for vibration.