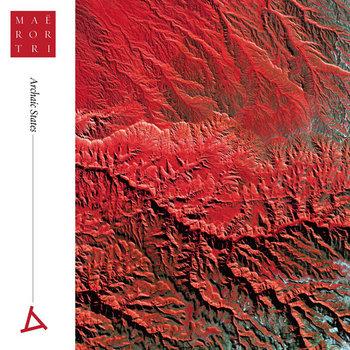 Artist:
Maeror Tri
Title:
Archaic States
Format:
CD
Label:
Zoharum
(@)
Distributor:
Alchembria
Rated:
This new reissue by Zoharum of the Maeror Tri is from the cassette-only part of their discography. While "Ultimate Time", recently reviewed, was more or less irksome, this one, which was released in 1989, is from the period where they tried to have a more meditated approach so this release has moments of industrial oriented music relatively noisy and atmospheric one based on drone and influenced by minimalismsm and ambient.
The A side of the tape is opened by "Cruor" where there's the juxtaposition of a noisy beat and an hypnotic loop and it's remarkable how Maeror Tri were able to be at the same time ethereal and aggressive. "Lacus Somniorum" is a short track based on quiet guitar loops. "Archaic Sensations" is instead an hammering track with loop heavily filtered and a little distortied. "The Administrator 2" is instead more meditative with long resonances and echoes.
The B side is occupied by one long track, "Blowing Sounds from a Dome", which has a noisy first part based on radio waves, or so it sounds; then, the second part starts with sustained tones and there's the juxtaposition of quiet noises and samples until the final part of the track is focused on the building of a noise wall with some unexpected subtleties. The bonus track, "Solition", is taken from a 1998's compilation and it's a meditative track from a period where they have a better equipment so it has a clearer sound and rely more on sound nuances rather than on impact.
This is one of the few reissue where the bonus track is note a mere fill-in but it's the true little gem in a important reissue as it digs up a part of Maror Tri's output probably destined to oblivion. Hats off to them.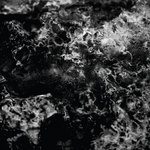 Artist:
Cuts
Title:
A Slow Decay
Format:
12"
Label:
Village Green
(@)
Rated:
Cuts is the audio-visual project of Anthony Tombling Jr and this EP precedes his debut album "A Gradual Decline" which is centered upon the theme of Anthropocene which is the term used to describe this age of the Earth where all elements of its ecosystem are shaped by human presence and technology. The musical style of this project is something between minimalism and IDM as it features the little number of musical elements of the first one and the rhythmic infrastructure of the other.
The first track, "A Gradual Decline", starts quietly with loops starting sequentially until a beat underlines the rhythmic structure of the track and introducing its impressive melodic breaches. "Carbon" is more abstract as it's based on a reverse loop on the first part and the second one is centered upon a female voice saying "protect me" apart from other things. "Drowning" closes this release teasing the most abrasive part of the musical framework as the soundscape below the looping main line is partly noisy.
A really good introduction to a release which promises a lot in a field where the musical construction is more important than any other elements. Recommended and waiting for the album.
Artist:
Aidan Casserly
Title:
Steal For Love
Format:
Download Only (MP3 + Lossless)
Label:
House Of Analogue
Rated:
"Steal For Love" is the newest Aidan Casserly's single and is a really nice one. It contains two songs: the main title and "The SIgn Before". The melodies, the orchestrations, the sax inserts of the songs make me think about great synthpop bands like ABC or some Marc Almond solo stuff but here there's more than that and that's because Aidan has so much personality that what is an inspiration is remaining just that and it's enriched by his taste. You know, Aidan isn't a newcomer, on his back he has projects like Empire State Human, The Garland Cult, Ferrochrome, Figaro, etc and luckily he has so much to offer still. Synth lines that remember me some Heaven 17, sax solos, strings, a bit of 80s disco attitude make of this single a must have!
Artist:
Yani Ani
Title:
Yalla Bo
Format:
12" vinyl + Download
Label:
Unterman
Yani Ani's debut EP on Unterman is a fairly casual and confident affair, taking fairly relaxed beats and organic, natural-sounding guitars and synths into fairly simple, mid-afternoon-slow-dance friendly instrumental grooves.

The title track is a fairly simple affair, relying on a slightly Peter Hook-style guitar riff over a steady house beat for an enjoyable, semi-lo-fi pattern that works, without wowing. The D.Y.O.R. remix of that track is the highlight for me, precisely doubling the length of it and adding a bunch of dynamism and rhythmic energy that makes it shine. The gentle one-chord synth patterning of "Ohevet" is nicely mesmeric, while as the name suggests "Hectic Living Rhythm" is the most urgent-sounding of the set, with a slightly faster BPM and some active bongos adding a bit of breadth.

It's a steady debut, neither a record-breaker nor a ground-shaker but a winner for people who like their mellow house with just a little bit of guitar in it.
Artist: Kratos Himself
Title: Solstice / Part I
Format: Download Only (MP3 + Lossless)
Label: Youngbloods

The first half of a downtempo vocal electronica concept work marking the division of the seasons, the 23 minutes of "Solstice Part I" focus on the transition between winter and spring, and it's a fairly on-the-nose treatment, blending elements such as glacial melodic synth tones and birdsong in a manner that's more prosaically representative than metaphorical.

Though describing itself as 'ancestral soundscapes' it's a more danceable release than that may imply, with steady grooves and basses rolling throughout. The nicely off-step rhythm patterns of "Hibernal" are quite poppy and could potentially be a crossover track, as could the gentle soft-glitch and simple but catchy bassline work of "Luna", where the quirky vocal sampling and fairly dramatic melodic reveals exude a refreshing confidence. The jazziness of "Lonely Ride VII" is rather sweet too and would make good quality library music.

For electronica that's unusually seasonal- and by that, thankfully I really don't mean "Christmas music"- this is an interesting and well-crafted little offering.