image not
available
anymore
Ages ago I've reviewed another releases involving Michael Renkel and here he is, back with a brand new work but the quality is still the the same. With this Active Center project , Renkel and Burkhard Beins have been using guitar and objects creating a bunch of damn interesting electro-acostic tracks, what surprises me about both is the fact despite their apparently inexpressive/abstract musical style they haaven't lost a sort of melodic edge and that is not a natural consequence of the fact there's a string instrument, in fact the reach the shape of a song even while playing non melodic part with the shade of a structure. When dealing with this structure thing we encounter some of the most interesting characteristic of Renkel plus Beins' cd, a good example of that could be represented by the ideas floating in the opening track where they pass from electro-acoustic to quasi contemporary classic influence to what sounds like ambient music. In some way this work brings my mind to "All cracked medias" from Dean Roberts but it's more difficult, dead serious, if Berlin was still the grey town it used to be we cold speak about the influence of the architecture. Another things that here and there resurfaces quite easily from the music is a Seventies aura even. Three long tracks and two short intervals and the usual Absinthesque-7"format. The strength of this duo and their music lays in composition.

image not
available
anymore
Artist:
NO SURRENDER
Title:
medicine babies
Format:
CD
Label:
Zerokilled
(@)
Weird, I think that's the first time I review a cd so blatantly dance oriented and that's a real pity, probably it has to do with the fact the majority of the music I review (and the majority of the materials I write about in Chaindlk) stands somewhere else. Electro-house production 4/4 tempo with male female vocals as it's supposed to be, a a good production but still not as boombastic as someone may expect from a cd like that. The music is cathcy, really dance till you drop with a poppy vein pulsing underneath and your usual "back to the eighties" sensation. Synths, a bit of guitar, vocal driving the tracks and a hell of a taste for melodies and that's probably the best quality of this project. The fact No Surrender are able to put together well written tracks can be demostrated by the fact while listening to the cd I was moving my feet to the rhythm of the music. Somewhere else they have a bit of rap music melted in the cocktail and it also reminded me of Beam and some Anti Pop Consortium, but this definitley more dancy. Still to be refined but a good start.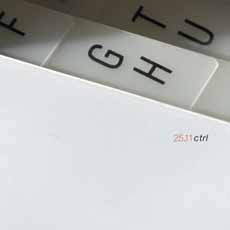 Artist:
CTTRL
Title:
25.11
Format:
CD
Label:
Creative Sources
(@)
Rated:
Even if during the last year Creative Sources has exponentially augmented the number of its electronic oriented releases it's still a label mostly renowned for its electro-acoustic/improvisative rooster. This cd is exactly located there in the free republic of improvisers: piano guitar, double bass a pair of flutes involved into the creation of nine sketches of extemporary composition. This ensemble from Vienna works in a quite traditional way even thought the ability of the players demonstrates they're really able to work together. Considering the kind of ensemble and the way the play together it also reminded me of Civil War. If you imagine one of those recording where you have an over abundance of silence you're on the wrong lane, they cross the field of improvisation with no hesitation and that without wasting time in notes and extreme loudness, Interesting.

image not
available
anymore
Artist:
Alex Nowitz (@)
Title:
Homo Ludens
Format:
CD
Label:
self-released
Rated:
A STEIM resident Alex Nowitz is an exciting European composer who is sure to become a major figure in new music. For the first release on his new imprint, Nowitz Records, he presents three major electroacoustic works on "Homo Ludens". Composed between 2003 and 2009 the music heard here focuses mainly on the composer's vocal acrobats and how he uses them to interface with live electronics. The result is an exciting blend of electroacustic madness that brings to mind Iancu Dumitrescu and some of Mike Patton's mid 90s vocal explorations (most notably "Adult Themes for Voice").

The first piece, "Sirenjentranen und Seelentone", is a tense and intense journey where overdubbed clarinets, bass clarinets, pianos, vocals and synthesizers takes turns in long sustained sections of brutal uneasiness. Shifting between pulsing & bubbling sounds and layered vocals "Sirenjentranen und Seelentone" moves perfectly to the next piece, "Musik fur einen Sanger mit Live-Elektronik und Zuspiel fur zehn Lautsprescher" which begins with truly psychotic and inspiring manipulated vocals that are utterly captivating. This piece also features extreme dramatic shifts in dynamics, a feat which Nowitz pulls off masterfully. By the time the strings and percussion begin to interact wit the live electronics Nowitz has created a sound world that is as exciting and terrifying as anything ever done by Iannis Xenakis.

The final piece on "Homo Ludens" is entitled Angelus Novus, Nr.2, which brings the attention back to the composer's voice. An explosion of color Nowitz once again utilizes overdubbing and live electronics to exploit and showcase his entire vocal range. From percussive pops to throat singing, screeches to low drones Nowitz creates a rich sound environment that will leave the listener scratching their head and smiling at the same time.

Like his fellow STEIM resident, DJ SNiff, Nowitz is at his best when creating fully immersive music that makes the listener's head swirl. With "Homo Ludens" he's done just that.
This one took me a while to review partly because what we have here is almost 6 hours of music recorded at two live performances. Unlike other sets, this one had visuals, so I couldn't engage in my typical review process listening to them on my commute into work or doing other work. After all, who has three hour blocks of uninterrupted time these days? Anyway, on to the music. First off, I'll let you know how the press release describes this set: 'this in-home installation is the ultimate video aquarium for the acid-minded. Baker's thrum-scapes lay back and patiently coo mantras something akin to mid-period Nocturnal Emissions or Vidna Obmana, while spectacular visions wend and squirm from the absolutely abstract to hi-def nature photography, all to blissful affect. Some footage oozes out and away, like Cocteau Twins albums come to life, while other footage juxtaposes layers of treated imagery ala Derek Jarman experimental films, or early Cabaret Voltaire Doublevision videos. The pieces are so beautifully mixed, often taking field footage and slowly tweaking colours, definitions, focii into indefinable splashes and spectrums. Smoke, fire, clouds, oil, water, glass, humanity and its relation to light and movement are manipulated in a million wondrous ways, matching Baker's epic garden music drone for drone; loop for loop; god for god.'

For the Aidan Baker disc, the imagery does mesh well with the music. The drones are soft and slowly evolving. This is one of the benefits to having something like a DVD of the music rather than a standard 80 minute CD. One of the chapters on this disc (yes, it is mercifully broken up into chapters) would consume an entire disc on its own. What many seem to like about drone music (myself included) is the ability to really immerse oneself into a track. The music is wonderful, but with Baker at the controls, did we really think that it would be otherwise? Visually, however, it becomes a bit less engaging. Perhaps part of it is in the way we are wired, but slowly evolving music is considerably more engaging than slowly evolving visuals. Watching what seems like rain falling onto a window makes it hard to maintain one's interest. There were some interesting elements, such as a segment where everything began to be filtered into a kaleidoscope, with increasing levels of abstraction. Some chapters seem to tell a story, while others simply focus on textures and light. For example, the view from a plane over frozen forests was nice, but eventually it began to feel like I was just looking out of a plane window on a flight. Perhaps this could be used for a much cooler Baby Einstein kind of thing ' Baby Drone, perhaps ' because the music is soothing and the visuals are likewise peaceful. My 3 month old liked it.

Musically, the Nadja disc takes a slightly different track from the Aidan Baker disc, with a bit more dissonance and a bit noisier. The imagery is also a bit different, with a bit more realism to it rather than completely abstract. Once again, the images work well with the music. For example, you get the sense that you're in the subway as the train rumbles by. Still, everything is processed into a hazy, dreamlike vision. Then again, so is the music, so it all works out. This one is a bit different in that we actually do occasionally see the artists mixed in with the visuals, making this more akin to the traditional concert footage. There are interesting video segments, such as the person beating a pig to serve at a wedding (according to the liner notes), but some fall pretty flat. For example, the last 25 minutes is simply a clock counting down the time to the end. Good thing that the music was pure Nadja awesomeness.

In short, if you are getting it for the music, you will be quite happy. After all, you are getting the equivalent of 4-6 albums worth of music for an excellent price. If you were hoping for an actual live performance where you see the artist, you will not get that here. The visuals were nice, but it is difficult to make 6 hours of abstract imagery engaging. I often found my mind wandering or looking elsewhere, but then again, maybe that's the point. I have to mention that the method of depicting chapters was pretty cool, with a slice of the imagery used to depict the tracks. This set weighs in at almost 6 hours. Did I mention the 6 hours of music?