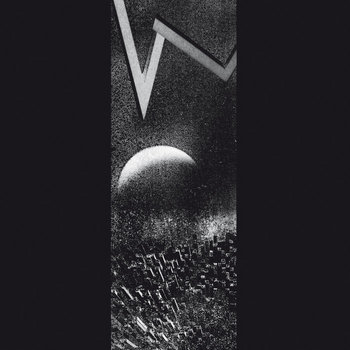 Artist:
Rara
Title:
W//\TR
Format:
CD
Label:
Zoharum
(@)
Distributor:
Alchembria
Rated:
While Rara started as a solo project by the guitarist Rafa Skonieczny, it's now a trio with Micha Pszczókowski, guitar and synth, and Mikoaj Zieliski, bass, and the result is a sort of avant rock music where the canonical pop song is deconstructed to permit some free departures. While there's a couple of instrumental tracks which are more experimental in nature, the major part of this release is focused on long section for guitar mostly developing what is called in other contexts as process.
The slowly deployment of "Echo planety" stands at the crossroad between drone and ambient filling the aural space until the listener is completely floating. "Pasaerowie wiatru" is instead almost a rock track based on acoustic guitar featuring a crescendo resolved in a second dance part based on beat and synth. The acoustic guitar recorded on a beach, or so it seems, of "Szepty w gowie Elly Brand" introduces the first proper song of the album followed by a brief atmospheric interlude, "Za mg bia #1", and another quiet track "Przynie to z nocy" featuring the voice of Kuba Zioek and catchy synth lines. "Budowniczy ruin" returns to territories closer to some rock but with a sense for development closer to minimalism. "Za mg bia #2" is another atmospheric interlude while "Gen planety" closes this release with a pop song.
Almost equally divided in experimental aims and pop allure, even if it won't turn up in any end of the year playlist, it would stay in the cd player for a while. This is music for the masses but not popular.
Artist:
The International Nothing (...and something)
(@)
Title:
The Power Of Negative Thinking
Format:
CD
Label:
Monotype
(@)
Rated:
Flaubert dreamt of writing a book about nothing, the Berlin-based clarinet players Kai Fagaschinki and Michael Thieke managed to create a band referring to the idea that charmed the mind of the French writer. Kai and Micheal overreached this idea: they've given a sort of global dimension by calling their collaborative project, involving the precious contributions by bass player Christian Weber and drummer Eric Schaefer, 'The International Nothing (...and something)'. By means of the persuasive power of the language, they even coined an unusual title for this release, possibly subverting the dogma of contemporary sentimental education (please excuse this further quotation), according to which the so-called negative thinking is something that must be condemned and combated by any possible expensive means by a flimflam psychotherapist. Besides any possible matching, "The Power Of Negative Thinking" features seven bizarre sessions, where the sound of clarinet, together with crooked stressing by bass and drum, looking like belonging to a dark-jazz ensemble in slow-motion, portrays sinister and somehow deviant soundscapes in between melting elongations on single tones, gently sneaking grooves, bipolar microtonal clarinet beatings, softened hits and other helpful tricks that succeed in rendering a mysterious atmosphere, reaching its acme in the almost disturbing choked crescendo of "Long Bow Glowing", the hypnotic minimalism of "What You Need To Know About Drowning" and the thin and almost lulling dissonance spurting in tracks like "The Golden Age Of Miscommunication" and the final "Nothing's Gonna Last Forever".
Artist:
thisGREY Hates The Sun
(@)
Title:
s/t
Format:
CD
Label:
Final Muzik
(@)
Rated:
The first full length album by thisGrey Hates The Sun is a sonic journey wandering between noise and ambient where the author manages influences from various field of experimental music into an almost coherent view. This album is based upon two long track, the first and the last, and short tracks which explore elements from them so Giordano Rivolta, the mind behind the project, even if he uses mostly synth and guitar he doesn't rely on a single formula but achieves a reasonable level of variety.
The minimal pulse of "In" introduces the listener into a sonic framework where the author proceeds by accumulation creating a soundscape able to deflect the attention from the foreground to the background. "201.2b" is a short assault for samples and feedback. After the first part of "Broken", based on a noisy guitar, the track has an interlude based on silence and samples to return on the territories of the first part. "No Good Situation" is a minimal track based on drones and sinewaves while "From" use the same structure using noises. "The End Of The Labyrinth" is an apparently simple track based on sparse synth notes generating the sense of being played in a distant place. "Trying To Metabolize A Tragedy" is a slowly evolving track whose sonic nuances require attention. "There Is A Message Here" oscillates between quiet moments and noisier ones. "Austen" is an introduction to "Moments & Directions" whose guitar drones, with an heavy reverb,hypnotize the listener awakened by the solemn notes of "With Other Eyes".
An uneasy listening, even if it moves along almost familiar path, as some of the musical content is not rooted on sound but on how it sounds and so it requires a proper listening habit and a clear mind. It's really worth a bunch of listening until all details are discovered.
Wrangler have an unquestionable electronic pedigree- Cabaret Voltaire, Tunng, John Foxx & The Maths. With anything sonically possible in experimental electronics today, "White Glue" is pop music by comparison. The processed vocals and squealing TB-303-like noises were avantgarde in the 1980's but in 2016 it won't raise my eyebrows for being 'out there'. There are verses and choruses aplenty. On tracks like "Dirty" and the lead single "Stupid" there are immoderate doses of funk and some truly sexy synthesizers.

Only a few reverberant and sinister touches in the EQ stop some of these tracks drifting into Hot Chip territory. There's times at which you suspect this is what Depeche Mode would have sounded like if Vince Clarke had stayed in the band but Dave Gahan had still gone gothy. These might seem like throwaway pop comparisons but they're not unjustified.

"Clockwork" is a nod to Kraftwerk as far as the possibly-tongue-in-cheek vocal and the slowly ebbing pads, but not an all-out motorik tribute. "Stop" has similarly on-the-nose lyrics that leave you wondering whether Stephen Mallinder is singing them with his tongue just slightly in his cheek. "Real Life" is more authentically dark in the vocal experimentation, but still underpinned by a Giorgio Moroder-esque pulsing, poppy bassline.

In the final trio of tracks "Days" "Superset" and "Colliding" the lyrics thin out substantially, leaving more room for the atmospherics to shine through in some somewhat more chilled-out music that's a hard-to-pin-down blend of synthwave, early 90's ambient house and an 80's analogue synth society.

"White Glue" is the sound of some big names in electronic music, who may be slightly in denial about the extent to which they have mellowed with age.

This is also one of those releases where the artwork, reminiscent of early 90's acid house, doesn't seem to match the music.
Drawing patterns and building slow audio loops from a decade's worth of astronomical data gives you ambience that's as cold as deep space. Yet "Dark Matter" is also imbued with a feeling of an organic heartbeat, beating in geological time. If you're paranoid about being watched by aliens, this won't calm you.

Second track "Astronomicon" draws out this rhythm, if you can call something that's around six beats per minute a rhythm, into something akin to waves crashing on a shore. Later on this morphs into alien whalesong. It's fantastically soporific and despite the sinister undertones and the more industrial and mechanical notes in "Black Static", it can still lull you to sleep, and the inevitable sci-fi dreams that would follow.

Lustmord has an impressive CV of Hollywood sound design stretching back over 20 years. From there comes a clear understanding and mastery of the power of perfect sub-bass, which all of this release is steeped in. Only with the volume high do you really appreciate the level of detail and quality that underpins these three twenty-something-minute tracks. A confident and very masterful seventy minute magnificent ambience.