Artist:
Marker
Title:
s/t
Format:
12" vinyl + Download
Label:
Medical Records
New Orleans-based Mike Wilkinson's self-titled first full-length album as Marker is a collection of very soft dream-pop comprising gentle, faintly lethargic electronic drum patterns, echoey guitars, straight-stepping bass and meandering male vocals sketching out loose melodies with an ad-libbed flavour. All of it is blurred together into one soothing wash of sound.

Opening track "Identification Of A Woman" has been processed with reverb and windy echo so thick that the whole thing borders on indiscernible, thankfully this eases off from the second track onwards but the vocal in particular never loses that extremely long tail that masks the performance in a manner that sounds more like a lack of confidence than a unique production decision.

As far as it's possible to tell, "The Memory" is a melodic highlight and a good indicator of the overall work ('stream this one', etc.) "Pale Silver" and the slightly more upbeat "Come Out" are also quite strong, and is reminiscent of the late 80's Shamen albums, when they were still an indie band. By the second half of the album things begin to get rather samey and you begin to yearn for a broader variety of sounds, even within a relatively modest 44-minute running time.

The addition of a strong vocalist and the removal of some of the worst excesses of echo could turn Marker from something a little too wishy-washy into some very decent gentle dreamy indie-pop.
Artist:
Jo Berger Myhre & Ólafur Björn Ólafsson
Title:
The Third Script
Format:
CD & Vinyl
Label:
Hubro Music
"The Third Script" is a pack of four 'ambient gothic' pieces where slow steady percussive rhythms are the backbone over which layered double bass, long synthetic chords, drones, found sounds and relatively mild electronic bleeps and twitches meander at what is generally a very moody walking pace. Recorded in Iceland, it's evocative of trying to traverse Iceland's road number 1 on foot- views that are simultaneously both majestic and barren all the way, underpinned by the steady necessity of left foot, right foot, left foot, right foot...

At points, the gradually building start of opener "1000%" sounds as though at any second it could break into a massive Pendulum-esque slab of EDM, but what arrives is far removed from that. Some of the percussive elements are repurposed and recycled industrial objects or even flotsam, which leads to a very rough-hewn rhythmic tone.

The title track is the longest and most sparse piece, with the percussion mostly removed and the spontaneous double bass bowing often allowed to stand completely alone in an elegant warehouse space. This tone is also initially followed in third piece "Orifice", though as we progress through this orifice (erm…) the rhythms and tensions gradually reappear in a way that feels very nicely mapped out. Final piece "Ravening" has a more accessible, soundtrack-like feel thanks to the more prominent and relatively mellow piano work.

It's a very neat and well sequenced package that, while not pushing any boundaries with its experimentation or any distinctive instrumentation, can win you over on its sincerity alone.
Artist:
Ikonika
Title:
Distractions
Format:
CD & Vinyl
Label:
Hyperdub
Taking sounds from synthwave, the attitude and groove of dubstep and grime, and a bright production quality that's radio-friendly pop, "Distractions" treads its own distinctive path. It's packed with unusual sharp-cut rhythms, echoey synth arpeggios, and long rolling bass notes, yet it manages to avoid the arrogant swagger that plagues some modern pop.

It's mostly instrumental, but with a handful of vocal tracks that end up being highlights. "Noblest" features Andrea Galaxy and is just missing a strong chorus hook, otherwise Ikonika would have a pop hit on her hands. Jammz's somewhat languid rap on "Sacrifice" has a good synergy with the track.

A few too many of the instrumentals sound like they are craving a vocal or a rap on top, as though the space has been left for that missing part to be applied. Tracks like "Manual Decapitation" and the potentially great "Lossy" don't quite have enough going on otherwise to make them complete somehow. However there are a handful of others, such as the quirky, slightly 80's-soundtrack titled "435", that feel more well-rounded.

It's a well polished and inventive set of tracks with a lot of polish, but "Distractions" maybe needed a couple more out-there ideas or guest vocalists on board to make it stand out.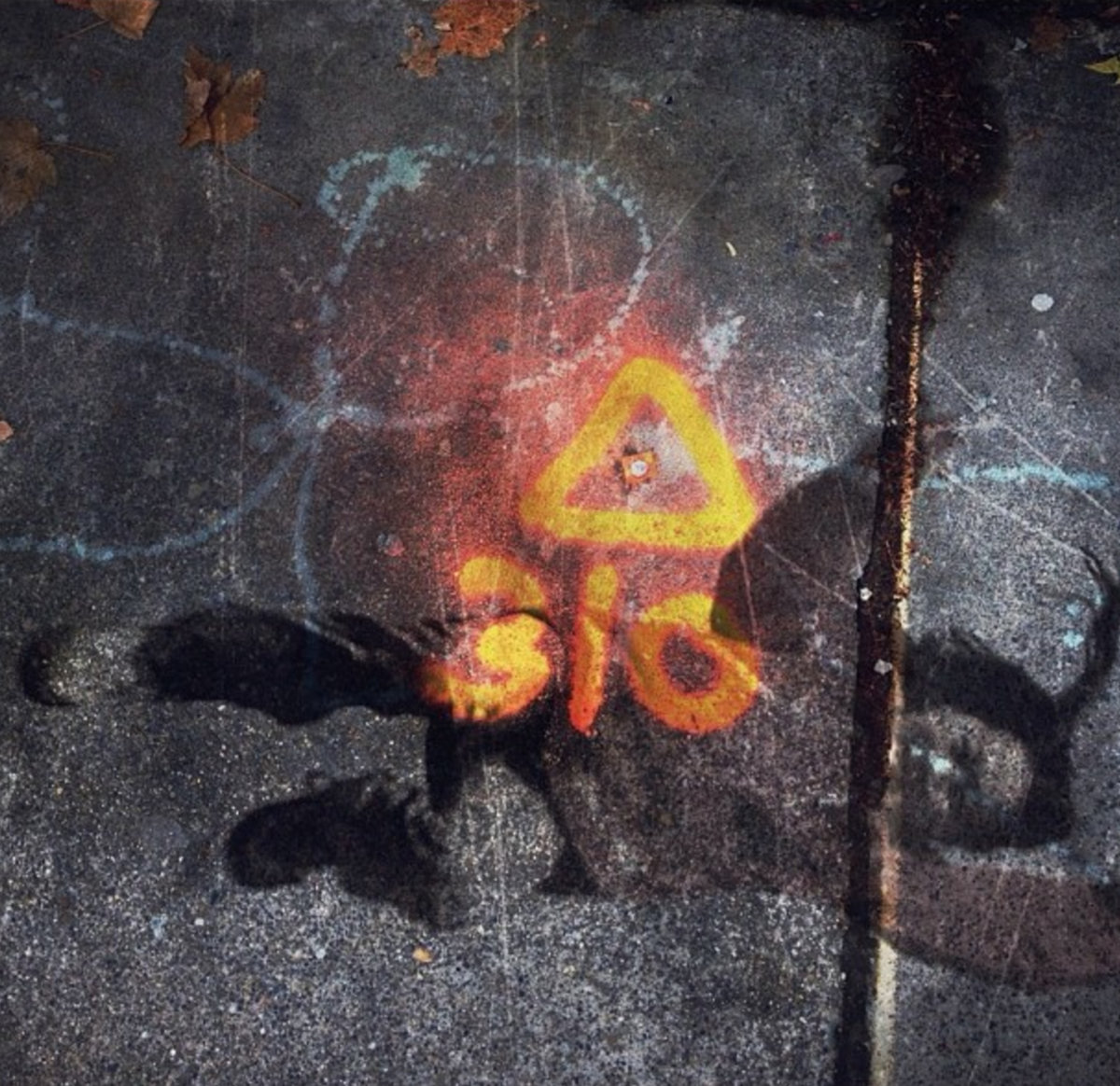 Among the pleasures of spinning a new 310 album is feeling like you've picked up right where you left off. Joseph Dierker (Seattle) and Tim Donovan (New York City) have been slinging amorphous assemblages since their self-released AUG 56. And while the band has moved beyond the scrapbook aesthetic of that 1997 haunting, their layering techniques, slicker productions, and guest musicians have enhanced rather than replaced the ambient shadows at their core. Put another way: they've moved from the suburbs to the city.

310 are possessed of keen ears, which they cast into this grimy matrix as if it were a flea market replete with faded photographs, aural impressions, and tinkering spirits. From each haul, they curate one meticulous gallery after another, each more color-laden than the last. Drummer Ralph Rolle returns from 2007's Sixes and Sevens, recording his parts at New York City's legendary Avatar Studios to bring spatial dynamism to the proceedings, and going against the grain of the pop industry's reliance on sampling. That said, 310 does their own fair share of looping, yet because they sample from moving media—films, field recordings, everyday noises, etc.—there is as much organicity in their digital manipulations as in Rolle's timekeeping. Their balancing of these forces guarantees that perfect symmetry remains a strange ideal.

310 may have grown up from the boys exploring their grandmother's attic on albums such as SNoRKELHoUSE, but traces of that youthful curiosity linger. The title of "Put Down That Phone," for instance, will be familiar to any fans of the duo as the first words spoken on "Pharmacy Within," the opening track of AUG 56. Whereas that first appearance morphed into a questionable late-night encounter, here that same soundbite sets off a ride through backlit streets. Trumpet and piano mesh into Rolle's ignitions as a gritty introspection seeps into the foreground.

Before that, however, "SMoKE DoGS Theme" sets the album's stage with an urban majesty that recalls the tactility of Prefuse 73. Live keyboards add to the flow, and lend the global snippets that much more cache amid this cross-hatching of machines and flesh. The overall effect is so smooth, it's almost caustic. Likeminded grooves ensue, flitting in and out of frame like light through a windblown curtain. "Chin Music" showcases an uncanny ability to find regularity in the mundane by weaving a meticulous beat around the sounds of dripping water and coughing ("Squeaky Sneakers" utilizes the foley of soles on wooden surface to likeminded whimsical effect). Rolle embodies these impulses and more in a track named after him. Over a swirl of guitars, he is every bit the storyteller, as also in "Check On The Chicken," through which he carries a sensual denouement toward the stratosphere.

Not all is asphalt and glass, as evidenced by such inter-continental stretches as "Amaroq." Nature limns its edges, even as an incessant pulse reminds us that the world is an ongoing variation on the theme of our brokenness. Whether in the quiet drug of "Pursuit" or the throwback electronica of "Cut Kid," ritual fires stand on their last embers to protest the dark. Even "Out of Towners," with its jazzier inflections and head-nodding itineracy, evokes summery distance by way of 12-string shimmer. Finally, basking in the William Basinsky-esque undercurrent of "SMoKE DoGS (Love Theme)," we know that each circle finished leaves another to be started.

Once again, 310 prove to be masters of their craft, for without them it would cease to exist. Their music is like an old record being played on the phonograph of another life—one that isn't yours, but might as well be. It holds mystery on its tongue as if in contemplation of swallowing, choosing instead to spit into the gutter and spin from that punctuation an underlying grammar for the next journey.
Artist:
Veil Of Light
Title:
Front Teeth
Format:
CD & Vinyl
Label:
Avant Records
Stepping up the tempo and attitude from previous releases, Veil Of Light's new LP (or CD or digital if you prefer) is a revamping of the punkier side of new wave, constructed with a production blend that's for most part retro 80's, and for the lesser part modern thumping techno. Here are ten tight, energy-packed, radio-edit-format (nothing over 4 minutes) pop songs with distorted male vocals, heavy guitars and attitude-laden, fast-retriggering drums.

The lo-fi parts of the production are sometimes reminiscent of Mesh's early demos and at times faintly KMFDM. The goth-ish lyrics are sometimes hard to discern and veer dangerously towards cliché on tracks like "Cut Out Your Name". The more distinct melodic elements of tracks like "Body To The Ceiling", "Strum Und Drang" and the surprisingly bright "Under A Sun That Never Sets" end up being the better bits.

It's somewhat surprising how backwards-looking this release is, no more so than with the film dialogue samples and orchestral synth stabs of "Fight Fire With Fire". It's an approach really inhibits its ability to impress or stand out. It's solid and obviously heartfelt but sadly too forgettable.