Artist:
Mikroben Krieg
(@)
Title:
Intrascape
Format:
Download Only (MP3 + Lossless)
Label:
Crime League
(@)
Rated:
When last I heard from Portugal's Mikroben Krieg (Nelson L. Brites), it was 'Final Cut' (2010). Seven years later MK introduces 'Intrascape' which is a very different animal on a different label. This time around there are no vocals (maybe a mixed blessing as Brite's vocals were never that strong, but did humanize the music somewhat) and no spoken word samples. This is orchestrated instrumental electro-industrial heavy on the mood and rhythm. There are only five tracks in a total of 35 minutes (less than half the length of 'Final Cut'). The rhythms are much more elaborate and refined than what was on the last release, and has somewhat of a DnB sound to it. In a way, it reminds me of the instrumental side of Front Line Assembly, or what they use in the instrumental portions of their songs. One thing that is somewhat lacking is defined melody. What melodic content there is tends to be amorphic and simplistically vague. I suppose this is intentional but it leaves something to be desired. MK's rhythms incorporate more breakbeat elements than the last time out too, so things really do move along. 'Intrascape' vacillates between light and dark adding an element of mystery to its soundscapes. While I wasn't really knocked out by it, 'Intrascape' makes for pleasant enough listening, and shows some evolution in Mikroben Krieg's techniques. Maybe next time out will be the killer album.
From Bratislava, Slovakia comes this release by Hlukar titled 'Unspoken Misanthropic Narrator'. The accompanying one-sheet was vague and broad to say the least so I have no idea who is behind Hlukar, whether they have any previous releases etc. First you have to admit that 'Unspoken Misanthropic Narrator' has a strange and interesting cover, sort of alien-organic. Track tiles are intriguing as well - "Innsmouthan Necrofunk," "Satanic Colostomy of the Unholy Ulnar Nerve," "Dethroned Demonic Mass Hiding in the Closet," etc., etc. So...what does it sound like you ask. Well, the simple answer is instrumental experimental electronics. There is a lot of analogue synth, wild oscillations, and things of that nature. Some tracks have a rhythmic base, and some don't but rhythms incorporated don't dominate. Sometimes this stuff can get noisy but I wouldn't call it noise per se. Abstract and often dense, Hlukar's music can often fill up your head to the point of overload. There'; one track - "Deathstroke of the Funeral Pyre" that sounds like a dozen pairs of tennis shoes thumping around in a dryer (Maybe somebody should actually sample that...then send me the results) looped with electronic birds. As creative as Hlukar often is on much of this album, it gets wearisome after a while, so you will either need a good amount of stamina, or a lot of tolerance, even though it is only a little over 30 minutes. Still, if you love atonal non-melodic noisy experimental electronics that is neither light nor dark, you will probably like this.
Artist:
Dreams Divide
(@)
Title:
5 Years
Format:
Download Only (MP3 only)
Label:
Analogue Trash
(@)
Distributor:
Bandcamp
Rated:
This is a compilation release of the British Synth-/Futurepop-duo Dreams Divide, which compiles both previously released albums "Puppet Love" and their rare 2014 album "Tears from the Night Sky". It also marks the beginning of a new chapter in the band history of David Crout and Gemsy Davison, because they're now one of the new kids of the block of the hard-working Manchester-based label Analogue Trash.
Their upcoming new studio album is already in the pipeline for a release in autumn. Asides from re-releasing the bands' earlier discography it is also a clever promotional stunt to give these recordings free to the listeners with a "name-your-price" initiative via Bandcamp. Since both previous albums have been released in quite limited editions by now defunct labels like Glory & Honour and Juggernaut Records, this collection should be an ideal introduction as well as a teaser of their new recordings.
This duo unites musically an energetic mixture of Synthpop-like sensibilities with the drive and dancefloor-compatibility of up-to-date sounding Futurepop results. The tracks itself provide for the most part a high dancefloor-compatibility and should the ideal soundtrack to support their engaging live performances. As for personal favorites I tend to name with the catchier tunes like "Due", "Wise", "Tears Form the Night Sky" or "Heaven Comes to Get You". Nice first overview especially for listeners who haven't seen and heard of this duo before.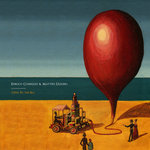 This collaboration between Enrico Coniglio and Matteo Uggeri conducted by e-mail as stated in the liner notes of this release is the result of two complementary forces behind the development of the track. One is the construction of soundscapes based on field recording and samples whose structure is delineated by the beats, the other is the development of melody using acoustic instruments mostly guitar, piano and trumpet. The result is neither abstruse as some experimental music neither trivial as certain pop music.
When "Open To The Sea" starts, there's a sort of displacement happening as, while someone could expect an experimental release, the structure of the track is rooted in the song structure even if in a really oblique way. "Jessaias de reduire mes medicaments" is a delicate sound watercolor introduced by a radio voice. Introduced by some guitar chords, "Up Over The Harbours Lights" is developed upon a piano melody with a beat giving an element of easy listening to an overall structure of evocative romanticism. The voice of Violeta Paivankakkara in "I Am The Sea" marks the start of the first proper song of this album developed with remarkable refinement while "Floating Metal Sheets" is a return of more unstructured form. The soundscape of "Dutch Street Theatre" is an accompaniment for the voice of John Guilor. After a quiet introduction "Now I'm Silent" evolves in a divertissement for guitar and trumpet. "Allarme" is based on the precarious equilibrium between the concrète background and the acoustic foreground. "I Say I May Be Back" closes this release with a proper lied constructed around the voice of Francesca Amato.
Almost impressive in some sonic details (the field recording requires headphones to be fully appreciated in their relationship with the other sound elements), this release in his balance between traditional forms and experimental aims is perhaps one of the albums of the year. Excellent.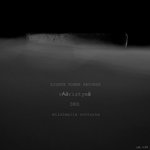 Artist:
vÄäristymä / DRS
(@)
Title:
minimalia nocturna
Format:
Download Only (MP3 + Lossless)
Label:
Eight Tower Records
(@)
Rated:
Trying to document the actual frontier of the new minimal ambient drone, Eight Tower Records release a split album even if, instead of having one side of a 12", the songs are interleaved in a digital collection. VÄÄristymÄ is a finnish duo using mainly analogue gear while DRS is the project of Andrea Darse which uses synths and tape; both are relatively unknown even if they have a considerable discography.
The three track by DRS are based around a sort of ambient techno where the regular beat is used to tie the soundscape generated by the synth and the tape, so the music is mostly hypnotic, without a large dynamic and based upon some sound trick and "Äyahuasca" could be easily described this way while the absence of the beat in "Äyael" forces the author to focus on the development of the drone with subtle variation with an almost inaudible loop on the background. The last track, "Äcarya", is more based on the maximalist impact of a drone with a great sound mass.
The tracks by vÄÄristymÄ are shorter and more based on a structure so "radiopurkaus" tries to develop a sort of melody with the tones while a sort of loop (it could also be an enveloper on a noise) is used to obtain the rhythmic structure. The same framework is also used on "epÄluulo" with a noisier sound palette and "tÄhden iÄsnÄolo" uses some dreamy sample to break the boundary of the minimal structure used.
Both at the threshold between the exposition of their influences and the development of a personal language, they represent a project to follow to investigate the development of a genre which perhaps lacks the path towards his next level but it's something that it's ever very pleasant to hear for fans of the genre. It's really worth a listen.