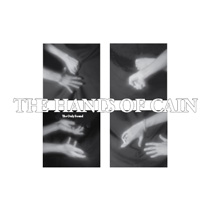 Artist:
HANDS OF CAIN
Title:
The Only Sound
Format:
12"
Label:
Annalogue Records
(@)
Rated:
Born in Greece from the ashes of the post punk band Ausschwitss, The Hands Of Cain didn't release nothing in their past and they lasted only during the 1983÷1985 period. They split up after recording two tracks in studio: "Deep Inside" (a mix of Simple Minds meet the last The Danse Society) and "The only sound". This vinyl album plus 7" E.P. is the first official release of the band and it contains a selection of demo, studio and live songs. They were coming from Athens and the line-up was: Dimitris Chorianopoulos (vocals, bass), Spyros S. Adam' Floros (drums), Costas Papakitsos (synthesisers) and Dimitris Stamatiou (guitar). Their music was a mix of post punk and dark wave pervaded by the characteristic melancholy of mid eighties' goth sound. All the songs have a strong bass/synth/drums section which duet with light distorted guitars and introspective vocals. The opening tune "In a dark cell", along with "Deadlips" and "Pristine passion", have been recorded in 1983 and are influenced by the post punk past of the combo and they are the ones I prefer. The following two tracks of Side-A have been recorded in 1984 and on these ones the sound turns into an upbeat melancholic wave vocally influenced by Bauhaus. Side-B has the only two songs recorded in studio and the three live tunes. These ones show how The Hands Of Cain sound changed by leaving dissonant melodies and increasing their melancholic side.
image not
available
anymore
Artist:
ART BLEEK
Title:
Night tales EP
Format:
Download Only (MP3 only)
Label:
Eevo Nexteevolute.com
(@)
Rated:
Arthur Pochon started his musical studies when he was a kid at age 9 when he went to the conservatory to study saxophone and music theory. His biography continues telling that in 1996, he left to Boston '92s Berklee College Of Music on a full scholarship to attend their summer music program. This trip proved to be a life-changing experience and gave direction to Arthur\'92s artistic choices. Starting in 1997, he found employment in major Paris recording studios where he developed his knowledge of the recording and mixing processes. In 2001 he started to play as Art Bleek and released his first album in 2004 with British label Loungin '92 Recordings. Now he works with many labels such as Rush Hour Records (The Netherlands), Connaisseur Recordings (Germany), Resopal Red (Germany), Kubism Records (Germany), etc. For Eevo Next he just released a new six tracks EP (one of them is a Terrace remix of "Sonorcade ") titled NIGHT TALES. The tracks shows really well his taste for multi layered rhythmical patterns and creative use of vocal samples. The result is an hypnotic kind of minimal techno with bouncing rhythms, bleeps and looped melodies.
image not
available
anymore
Artist:
Mauerbrecher
Title:
The Brightest Heaven of Invention
Format:
Download Only (MP3 only)
Label:
The Fossil Dungeon
Distributor:
KlickTrack
Rated:
New Medieval music from The Fossil Dungeon, this time with an electronic twist. Kyrie could be considered a dark Industrial version of the classical original. This blends nicely into the next track which gets a bit more traditional sounding but then I was hooked by track three, "Hortus Conclusus". This an electronically enhanced Medieval track that will make you want to get up and jig'. This instantly went into my iPod favorites with five stars. I've played the track several times since listening to the album for this review already! Another great standout track is "Bagpipe Torture", a very odd mixture of Industrial and Techno influences with bagpipes. "Hagios Alexios" is a bit more traditional sounding and incorporates some great Medieval flute. The third standout in my opinion is "Metsaltir". This has some great hand drums and strings and is very Arabian/Persian influenced sounding. I love Middle-Eastern textures! "Backwoods" is very dark and brooding, a stark contrast to most of the album, and includes some electronic ambience which makes it sound like it could have come from a movie soundtrack. "Carmen Vernale" begins sounding like a May Faire and then electronics are added to take it into a more modern feel while maintaining the overall Renaissance/Medieval instrumentation and composition. Overall, this album is highly unique and very insteresting! I highly suggest it to anyone interested in various forms of music from Renaissance to Industrial

image not
available
anymore
Artist:
L'Ensemble Deux et Compagnie
Title:
Pelerinage
Format:
Download Only (MP3 only)
Label:
The Fossil Dungeon
Distributor:
KlickTrack
Rated:
Pelerinage is a Medieval music release from The Fossil Dungeon label, mostly known for it's gothic, darkwave, and neo-folk releases. L'Ensemble Deux et Compagnie is an Anglo/French ensemble from France. Their music tunes are varied but overall the album is like taking a step into the Middle Ages. Some tracks, like "Bizzaria d'amore", make me think of walking through the Bizzarre of shops. Others are like visiting a Medieval cathedral. Overall, this is a beautiful collection of works that will have strong appeal to anyone interested in the Renaissance and early Baroque period where these come from. Fans of the middle-ages or Renaissance Faire will be excited to add this to their collections! I have often looked for this type of music but not usually with any success aside from the few pieces one might find in the Classical music section. However, the works here are much more appealing and, in my humble opinion, sound more artistically performed and more authentic!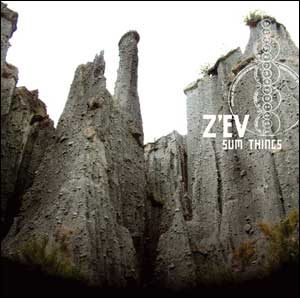 Z'ev can't be filed as music player because his pefrmormances have always been linked to a theme or are the sum of kabbalistic formulas. He calls this process "Rhythmajick" and he explains it like this: "Z'ev has radically reformulated the mystical tradition commonly known as the Qabalha from an Astral/Cosmological focus, to an Earth-based paradigm, in harmony with the needs of our current time. It requires no knowledge of the Qabalha, nor does it assume or call for a prior knowledge of any of the traditional literatures". SUM THINGS contains six tracks and it follows the same path of Z'ev classic recordings as it deals with natural elements. Each track has been recorded at Anstey Road in Peckham during the 12/2005 ÷ 3/2006 period and they are based on a single sound source which hasn't been treated or mixed into a studio. We don't have further explanations about the creation process except the phrase "A possible form for cold dark matter". With titles like "z = -(Es+E3 )", "e = v~z!uEv~z " or "v= (P2 - p1)/t" the album doesn't sound like his previous ones as the sound is less crisp but his metallic percussion style is always present even if it sounds like recorded during a magnetic thunder. Check some sound excerpts at the label's website.