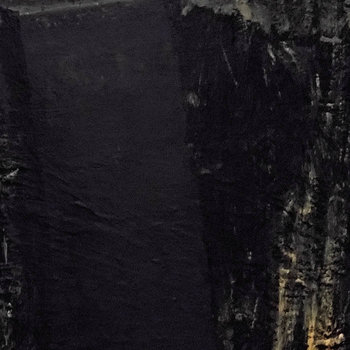 Artist:
Mothertape
(@)
Title:
Unexplained Mind Bruises
Format:
CD
Label:
Zoharum
(@)
Distributor:
Alchembria
Rated:
Mothertape is a Polish project from Koobrzeg and their music can be roughly catalogued under EAI; however, instead on rely upon the nowadays canonical form of isolated and carefully chased sound events immersed in silence, their music is far more lively and seems more influenced by certain minimal electronic music where the rhythmical cage and the search for a perceptible process are important.
A track starting with a noisy ebb and flow and a barrage of isolated sound, "Hematoma", opens this release and exposes an idea of track construction based on a sequence of events rather than on accumulation; the result is that it sound consequential instead of accidental. "Rapid Pulse" revolves around a form vaguely reminiscent of certain minimal EDM where all isolated pules and drones drown in silence, even in their evident rhythmical structure. "Pain and Tenderness" starts almost statically until, when the apparently irregular beat emerges, there's a return to a movement by events. "Dizziness or Fainting" proceeds instead by accumulation and, so, it's the more sonically thick track of this release. On the contrary, "Limited Range of Motion", it's more sonically constrained as it uses a rather this sonic palette. With his use of pulsating drone and sparse notes and samples, "Numbness or Weakness" is quite hypnotic in its both static and moving form. "Immediate Medical Attention" closes this release with a crescendo by accumulation ending with the progressive removal of the sound layers.
Even if the band's influences can be clearly heard in some passages, the overall result is reasonably personal and shows a project that can release something important if it will work on a more refined structure rather than indulge in some improvisations with a predictable behavior. Fans of EAI will enjoy the overall variety of the music. It's worth a listen.
Artist:
Heather Leigh
Title:
Throne
Format:
CD & Vinyl
Label:
Editions Mego
"Throne" is an unusual and very personal blend of ingredients from Heather Leigh, that bakes together into a curious and very introspective sort-of-downtempo-indie-pop.

The most prominent element is her voice, sometimes working through nearly-conventional Americana ballads, at other points meandering more freely across beat poetry and individual floating ideas. Vocally it's really quite Kate Bush-esque, but without slightly less dynamism and faintly more huskiness.

Underneath that sits Leigh's own pedal steel performance, the sound of which remains loosely wedded to the Americana stereotype it's associated with, but which thanks to delicate production manages to escape those shackles and sound fresh as a melodic and sometimes even drone element. It works well with some very distorted violin work from John Hannon and some quite straight underpinning electric bass from David Keenan to create a set-up that on a technicality might qualify as country music, but which has a totally different attitude at heart.

Highlights include the surprisingly catchy twang of "Days Without You", and the folksier, almost FLK-like tones of "Scorpio And Androzani" (which surely can't be a Doctor Who reference?). Opener "Prelude To Goddess" is a good way to get a strong impression of the album's stall in four minutes.

To be critical, it's a little short of variety across its 42-minute running time. Six quite languid songs, some four minutes long but with "Gold Teeth" almost hitting seventeen minutes, all share quite a similar melancholic approach that never feels like it's evolving or even progressing. This is music for lying still and wallowing, for when you're not in the mood for surprises.

Nicely unusual, husky and pleasantly indulgent, it's an unusual little album that defies categorisation.
Artist:
Koray Kantarcioğlu
Title:
Loopworks
Format:
12" vinyl + Download
Label:
Discrepant
Kantarciolu treats samples from 1960s and 1970s Turkish records and makes reference to the process of 'databending', the technique Atay lgun (publisher & designer) used to make the album cover of the first edition. While that term used to define the concept maybe lacks precision, the approach is certainly substantially different to the mainstream sampling techniques of dance music and electronica. While there are loops here, there's only the briefest shades of rhythm- everything else is delay- and effect-washed atmospherics that flows in waves, back and forth, sombre and thoughtful.

Prosaic titles like "Percussions A-1100" more suited to a sample library misrepresent the quite expansive, multi-layered tones and flavours on display. The plucky melody on tracks like "AC RU 29 Part 2" (a highlight) are reminiscent of Sasha's forays into more ambient areas, while "Part 3" of the above is a firmly deep-space soundtrack piece. "Organ Extract KP 001" is, sure enough, based around an organ, but so thoroughly pulled and reworked into drone territory that it's a solid understatement.

The final tracks on each side of the LP are both notable exceptions to the above, more overtly and almost tongue-in-cheek mangling old lounge groove into short afterthought pieces that borders on silly, as though intended as explanations of the audio trickery which so thoroughly disguised the rest of the sound sources.

Originally issued as a limited edition cassette two years ago, I'm glad "Loopworks" is getting a 'proper' outing on LP and download, as it's an intriguing experimental work with a distinctive character and a surprising amount of charm too.
image not
available
anymore
Artist:
Atrium Carceri
Title:
Codex
Format:
CD
Label:
Cryo Chamber
(@)
Rated:
After three years in the making Simon Heath returns with a new release where he shows his well known vision of dark ambient. This album is present with the usual synopsis, this time about prayer for the Demiurge to return so someone could return to Elysium. This is an hint that the core of this release if far more optimistic, and with a brighter sound, than the average of the genre.
As the first track, "The Void", starts the listener is immersed in a form of dark ambient where the compositional focus is, along with the usual elements of the genre, a fistful of small sounds which create an illusion of a real environment; after the quiet piano chords which close the track, "From Chasms Reborn" reveals how the use of effects gives the sense that the music is recorded in a specific place e.g., the piano chords have a reverb as it was in a distant place. After a static beginning, "The Seer" evolves in a noisy way, "A Memory Lost" is a languid pianistic interlude to "The Empty Chapel" where the detail of the background sounds takes the attention instead of the drone in the foreground. "Path of Fallen Gods" starts quietly with a bass drone which evolves in frequencies with foley adding movement until a final, and sparse, drone closes a really good track. "The Ancient City" continues in this sound path while "Sacrifice to the Machine" features an industrial beat to have a variation. "The Maze" is the most static, but spatial, track of this release while "A Hunger too Deep" is centered upon an almost romantic piano instead of a drone. "The Citadel" closes this release summarizing all the elements of the album.
Technically it's an impressive release from a veteran of the genre which shows its distance from a scene based upon a form replied in an almost dull mode. From a writing perspective, most fans will rate it among the albums of the year. Excellent.
This is a drummer's album- a revelry of rhythm and percussive sound, perfect time and attitude. It's a compact 34-minute collection of dominant drumming, with a tribal and sometimes quite raw vibrancy but rounded off with judicious use of effects.

The seven tracks are numbered rather than named. The rumbling bass drone and gradual introduction of elements on the first track gives it the flavour of an EBM album intro, the time signature change just under three minutes in reminding me of Sub Focus, before the extra complexity blended with beefiness in the second track initially recalls the harder side of 90's trip hop and late-era 808 State before heading off into much jazzier exercises.

As it progresses, it gets a bit more experimental and at times introspective. Track five is a more drone-based offering opening with long cymbal rolls and a gradually unfolding noise wall that eventually opens up into a sparse and continually arhythmic atmosphere, while track seven is a slow, faintly funky workout that loops back to trip-hop.

Never guilty of showing off, this is a skillful but restrained set of embellished drum works that finds that rare balance between being impressive and being really enjoyable.