Artist:
Northumbria
Title:
Helluland
Format:
CD
Label:
Cryo Chamber
(@)
Rated:
Northumbria is a Canadian duo offering a musical output based on guitar drones and this album is inspired, according to the linear notes, by 'the Norse discovery of Baffin Island in Canada' that was called Helludand: 'the land of flat stone'. The result is a form of ambient metal of some charm.
'Because I am Flawed I Forgive You' quietly starts this release with gentle resonances of guitar while ending with sharper notes that are developed in 'Still Waters' while 'Sacred Ground' develops the resonance enveloping the listener. 'Maelstrom' further develops this resonance in a proper guitar drone. As it focused on the highest pitch of the guitar, "A Door Made of Light I' sounds as it was created with synth as 'A Door Made of Light II' expands this sound treatment, even when the guitar note are barely audible in the background. 'Song for Freyja' follows this path acting as an introduction to 'Catch a Falling Knife I' where the notes and the resonances are juxtaposed forming an evoking blend. 'Helluland' is a long and meditative track while 'Catch a Falling Knife II' closes this release as a natural prosecution of this track so this last three tracks sound like a single tune in three movements.
Apart for his musical qualities, this release could be enjoyed by a variegated spectrum of listeners and is a project that could release something really remarkable in the near future. Almost amazing.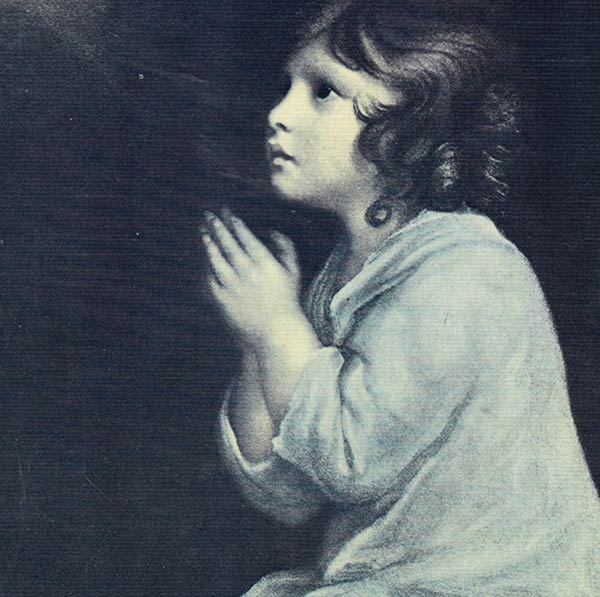 Artist:
SOL
Title:
Where Suns come to die
Format:
CD
Label:
Cold Spring
(@)
Rated:
This new release published by Cold Spring is presented as 'an exploration of growing older' viewed as 'the disappointment that follows ['¦] a nostalgia and a feeling of disconnection to the modern world'. The result is a form of dark ambient closer to the solutions in the opus of the first Der Blutharsch but without the martial attitude and with greater sensibility for sounds.
'This Bitter Earth' features, as all the other tracks, the voice of Thomas Bøjden as a sort of narrator above the soundscape created by Emil Brahe that is obscure in the first part and slowly develops in a brighter way until a form of nostalgia is evoked in the final part. After the martial samples of the first part, 'I Surrender To The Soil' focuses on the vocal loop of the line of the title. The quietness of 'Hymn' well works for the theatrical quality of the voice and smoothly develops in 'The Grinding Wheels Of Time' closing this release with the mood depicted in the linear notes of the album.
It's a demanding release as it's focused on a peculiar musical form, soundscape & spoken word, that is as evocative as it could be felt as boring if heard with the distracted ear of pop music. However the others will love this release. Recommended.
Artist:
Netherworld
Title:
Zastrugi
Format:
CD
Label:
Glacial Movements
(@)
Rated:
This new release from Netherworld is classified as a 'techno glacial album' confirming the aesthetic focus of this label in an imaginary made out of polar landscape where iceberg is one of his icons.
The deep and dark drone of 'Mapsuk' opens this release and slowly evolves, rather than in an ambient track, in a techno track when the beat emerges and became the gravity centre of the track. 'Bergie Seltzer' is really close, in concept, to best moments of Biosphere while 'SÃérac' tries to eliminate, for a while, the beat for the construction of a subtler soundscape. 'Dry Andes' is a concentrate and fast track more focused on impact than the rest. 'Uikka' closes this release with a more complex rhythmic part closer to the first Autechre but without the details on timbre and with more vehemence.
This is not a easy release to rate as it has as obscure elements as remarkable ones; perhaps is a transition release. Fans will love it but the average listener of this genre will remain puzzled. It's worth a listen.
Artist:
Friends of Alice Ivy
(@)
Title:
The Golden Cage and its Mirrored Maze
Format:
CD
Label:
Elysium Sounds
Rated:
I was unfamiliar with these artists, but evidently this Australian duo has been part of the scene for a long time, as part of the 1990's darkwave band Ostia. Surrounding the core of Amps and Kylie are a host of guest musicians from such other notable Australian bands as Ikon (Clifford Ennis) and Eden (Adam Calaitzis), as well as orchestral harpist Megan Reeve, cellists Zora Barisic and Emily Williams, and classical soprano Frances Catherine Brüggener. Add lyrical inspirations ranging from Romantic era poet Percy Bysshe Shelley to astronomer Carl Sagan, and this promises to be an interesting disc. As the press release explains, 'The emotional heart of the album is a return to beauty and a nostalgic sense of wonder.' So let's get to the music. When I first put the disc in the player, I had to check to see if this was put out by Projekt or some similar label. This reminds me a lot of old Love Spirals Downward ('Ardor') or Faith and Disease, with its beautiful female vocals and delicate instrumentation. At other times it takes on a medieval vibe reminiscent of Cold Meat Industry act Arcana (e.g., 'Song of Lyra'). If Hyperium Records were still around to put out their Heavenly Voices compilations, Friends of Alice Ivy would fit right in. But this is not just worth checking out for nostalgia; this is excellent in its own right today. This is simply beautiful and it's a shame that there isn't more music like this today. Well done. This album weighs in at around 44 minutes.
Artist:
Karoline Leblanc and Paulo J Ferreira Lopes
Title:
Hypnagogic Cartography I
Format:
CD
Label:
Atrito-Afeito
(@)
Rated:
I had previously reviewed Paulo J Ferreira Lopes's 'Feeze' and enjoyed it, so I was interested to see how he would operate with another artist. With this album, Karoline Leblanc plays Alesis Micron and Dave Smith Morpho x4 synth, along with piano for good measure, while Paulo J Ferreira Lopes mixes and edits. 'Overture' starts things off with some noisy, staticy drone that reveals multiple layers when listening to it through headphones. Next up we have 'Dichotomic Syntony,' which keeps the drone going until it kicks in to some pounding piano straight out of an old black and white suspense film. 'American Frontier' shifts gears slightly with a more cut-up feel before sliding into bass drone punctuated by analog beeps and noise. Finally we get to 'Reminiscence - Rätsel Rock - Windward Vagary ' Ubiquity,' which, at almost 27 minutes, has plenty of time to fit into four parts and shifts back and forth between stripped down analog waves over whistling electronics, noisy alarm bells and distortion, and spacey ambient. Overall these are well constructed compositions, but they're a bit too abstract for my taste. For lack of a better term, they require a lot of attention to the microscopic elements of the tracks. As such, I found the drone elements to be a bit dull at times. I recognize that there is a lot going on there if I listened for it, but it just wasn't interesting enough for me to go looking for it. On the other hand, the noisy elements were engaging and enjoyable. This album weighs in at 44 minutes and is limited to 100 copies.