Artist:
Memory Drawings
Title:
There Is No Perfect Place
Format:
2CD (double CD)
Label:
Hibernate
(@)
Rated:
The subtly melancholic and quietly hermetic sound that the engaging project, which was born from the musical rendez-vous by former Hood members Richard Adams and Gareth S.Brown, violin player Sarah Kemp and American dulcimer player and pecussionist Joel Hanson, lets gush on the beautiful "Music for Another Loss", sounds even more fluid and enjoyable on "There Is No Perfect Place", their second album: even if they kept more or less the stylistical recipe and the emotional framework mostly unchanged, most songs show a more sprightly flow insomuch as some moments of the album such as "The Island Of The Day Before" and "Then And Now" could be imagined as the acoustic reshuffling of some excellent tunes from "The Soundings" by Andy Dragazis' Blue States, which someone could label as "chamber pop" or even "easy listening" in spite of the fact we are speaking about something that is higher on a quality level than other stuff which got similarly labelled and other moments scrape the heights already reached by Talk Talk or Bark Psychosis. Besides any possible comparisons and connectionm including some similarities with past releases by the above-mentioned Hood, Memory Drawings' music manages to speak to listeners soul by heart breaking tunes, whose conciceness and immediacy don't screen the wise way by which all instruments render unbearably stabbing feelings, where a sweet psychodrama got opened and closed by the two parts of "Back To The Moment", where lovely acoustic guitar arpeggios and cinematic melodic weaving by dulcimer and violin tickle so tender memories that could electrocute more namby-pamby listeners! Likewise "Music For Another Loss", this album includes a bonus cd for first 100 people who will buy the album with a cello version of "I Could Live Like This Forever" and three amazing vocal versions of "The Island Of The Day Before", "Golden Afternoon" and "There Is No perfect Place" as well as some excellent variations by other musicians: my favorite re-versions are the one of the title-track by OST composer William Ryan Fritch who succeeds in turning ethereal into something visceral even if his style mirrors those epic deflections that many composers of soundtrack dotes on, the bizarre modulations of "The Island Of The Day Before" by The Sly and Unseen (Katie English and Jonathan Lees) who seems to have pierced cow bells by live wires in order to attain a crosscut between bucolic and hypnotical, and the abstract version of "In The House Of Midnight" by A New Line (Related), solo-project by Andrew Johnson (another member of Hood as well as member of The Remote Viewer), but Benoit Pioulard, Talvihorros and Pausal could inspire ecstatic experiences as well.
Artist:
Total Science
(@)
Title:
So Addicted/Putting Down Roots remix
Format:
12"
Label:
Warm Communications
(@)
Rated:
"So Addicted", the new single by Total Science, stage name of the veteran dnb producers Jason Greenhalgh and Paul Smith sprout liquid honey, jungle chopped nougats, entrancing bleeps and twisted clips out of a song which features the recognisable sonic impront by Grimm (incontinenent producer who gave a lot of good tunes for notorious dnb labels such as Hospital Records, Renegade Hardware, CIA, Playaz, Warm Communications, Liquid V, Spearhead and more...), whose romantic lyrics - a sort of love (addiction) declaration - sounds highlighted by lush synth-brass and airy piano strokes in the second part of the track, but if you don't like schmaltzy lyrics, you can enjoy the instrumental version as well. The release includes Total Science remix of "Putting Down Roots" by Andrew "Villem" Wilson and McLeod, where a magnetic bassline and a crackling break dulls the emotional spurts on A side. Both 12" and digital vrsions are going to be available since 13th October.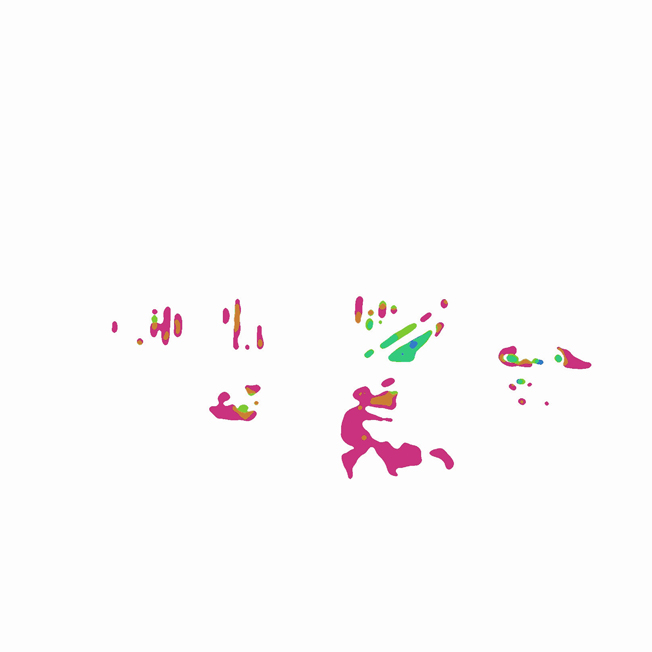 Artist:
Yuki Aida & Tomotsuga Nakamura
(@)
Title:
Ēchóchrōma
Format:
Download Only (MP3 + Lossless)
Label:
Audiobulb
(@)
Rated:
This release is a collaboration between two sound artists Tomotsugu Nakamura, focused on micro rhythms, and Yuki Aida, focused on ambient. Even if the linear notes present this as 'an album that overflows with intricate bleeps, unique tones and micro rhythms', it's a release that sounds a little derivative as his influences are clearly perceptible during the listening.
As the song titles suggest, this album sounds like a single track divides in twelve movements. The gentle tones and rhythm of 'Mono' opens this release abruptly ending to let 'Di' continues with a fractured beat that periodically ends. The glitches of 'Tri' evolve into 'Tetra', an hypnotic track based upon the juxtaposition of a small loop and a longer one. The slow development of 'Penta' is based upon the 'classic' glitches of a cd player while 'Hexa' is based on an abstract small sample that is colored by the small beeps of a rhythmic part that is absent of 'Hepta', as it's focused on an abstract sound development, and returns in 'Octa' exalted by the short samples. 'Nona' sounds like a return to the atmospheres of the first track while 'Deca' is a delicate soundscape for a windy day as 'Undeca' for a desert one. 'Dodeca' quietly closes this release returning once again to the gentle tones of 'Mono'.
As it's not a ground-breaking release, his strength lies in the musical writing able to develop a cohesive release out of the single tracks. The careful sound production, meaning a long development, make this release something worth a listen to all fans of glitch. A nice release.
Artist:
Clouds
Title:
I Care Because You Don't
Format:
12"
Label:
Turbo Recordings
(@)
Rated:
This 12" comes as an appetizer of the forthcoming compilation of hardcore Scottish hooligan techno, which has been selected by Calum Macleod and Liam Robertson, the incendiary djs better known as Clouds who gained deserved exposure after their excellent debut album on "Ghost Systems Rave" for Tiga's Turbo Recordings as well as a number of 12"s for many different labels such as the appreciated Scottish imprint Soma Quality and NY-based Divvorce and Hound Scales' Fifth Wall. They keep on digging contemporary Scottish rave scene, which is developing an interesting sound - a sort of a crossbreed between Dutch house, Melbourne electro and industrial techno breaks by Jack Dangers - by tuning many old-fashioned sounds of 90ies UK rave techno up by means of more honed breaks and chamfered sonorities. Besised their sonic drop "Blood Skating", whose introduction could surmise those catchy alien choirs that featured the first records by Aphex Twin, you'll find Jane's "*** You Alliance", where an acid-techno typical scheme seems to have been reduced to a mush, Dance Company's "Berzerkerz", whose diabolic voice and rumbling basslines seem to prepare listener to some martial metamorphosis, and "Roll Up Your Sleeves, Welcome to the Dance" by Dj Hesburger, the track which should open the forthcoming (in October according to sleevenotes) compilation, whose clashed hi-hats could surmise similar treatments of those percussive elements on Aphex Twin's "Classics" again. That's something definitively worth checking out!
Artist:
iNsCissorS
Title:
The Circus of Ichneumons
Format:
CD
Label:
Zoharum
(@)
Rated:
This new release from this band is a concept album about 'the life cycle of Ichneumons' described, according to the linear notes, as a way to 'satirize the pestilence of man over nature and its similarities with the parasitic insect'. The most remarkable quality of this release lies in his compactness in the musical development that makes this album sounds as a long unique track.
The piano line of 'Prelude ('¦To Incubation)' introduces the lister as in a classic silent movie while the album is developed, as a theatre play, in five act and three interludes. While the tracks more distant to the others like 'Î¥ÎΡÎΣ (Hubris)', in italian, catch the first attentions, the musical lines that forms the album, that is almost instrumental, divided in almost gothic one as the synthesized string, often in pizzicato, and more ambient oriented ones based on quiet drones forms an almost narrative form that reminds the OST of a fantasy movie. The quality of the musical writing is constant until the initial piano notes returns varied upon a sad string line to end this release with ''¦ ?'.
In times where the music consumption is based upon the model of download, click and delete of a single song a concept album of about 70 minutes without any yielding upon a pop tune or the search of a single reminds of greater times. An essential release.