Artist:
Noon
(@)
Title:
Noonshine EP
Format:
12"
Label:
BPM (Breaks Per Minute)
(@)
Rated:
Noon is the brand new brainchild by quite known Croatian dj and dnb and hip hop producer Filip Motovunski, former member of the Zagreb-base Kingston Soundsystem (there should have been some Jamaican roots even in Croatia!) and regular guest of almost all Croatian summer festivals as well as many clubs in many places in the world where he usually shared the stage with Serbian dj Rahmanee. The first match clarifies the interesting sound that Filip is going to spread under this guise and decided to call "happy neuro" in order to highlight the fact he tried to combine both dark and brighter moods in each track that someone could have described as the effect feet-on-the-ground/heads-in-the-space in olden times. Besides any possible way to label Noon, he seems to have mirrored such an equitable allocation from the stylistical viewpoint as he drag-and-dropped a couple of very good dnb rollers like "Done" - a good assay of miniml neurofunk - and "Noonshine" - a catchy uplifter which sounds like an elegant crossbreed between jump up and drumfunk - and a couple of more experimental mid-tempo footworks like "Rolling Joints", where an acidulous synth-brass and dry knocks clash against the explicit vocal sample so that it seems to render the situation when a teenager get caught in the act by some teacher in the bathroom stall, and "Badness", the first official collaborative track by Noon which features Mancunian vocalist Bongo Chilly aka Peppery on the mic over a nice set of breaks which seems to come from a doped mechanical wristwatch. Very good sound design indeed.
Artist:
Seba & Paradox
Title:
Delusions / Future Now
Format:
12"
Label:
Secret Operations
(@)
Rated:
Secret Operations, the excellent label by brilliant Swedish producer Sebastian Ahrenberg aka Seba, finally added a new drop into its pool by the already tested and approved connection of the mesmerizing style of his owner to the one by the breakbeat juggler Dev Pandya aka Paradox. This forthcoming release includes a couple of good tracks where it seems that they let burble emotions on the liminal zone between lucid perception of reality and emphatical hallucinations: such a process progresses over an obscure voice which sounds like mirroring the resurfacing of awareness from amnesiac depths by means of pulling reverberations of claps, ground strokes, menacing bleeps and worming basslines on "Delusions" and over a carded amen break, masterfully edited breaks and sonorities which seems to blow from godforsaken crannies of the demanding (for future) soul on "Future Now".
Sara Abdel-Hamid, better known as Ikonika, seems to juglle by switching 3D and banging modes on for this tidbit including four good tracks that she conceived for big room parties as dynamics and spacialization of sounds and percussive elements are some of the most prominently playful elements of this "Position" as well as the most original aspect of the release which, all things considered, is nothing new from the merely stylistical viewpoint. The opening title-track dig an acid-house rapid pace from 80ies caves and chopped male vocals repeating the title, the following "Praxis" could refer to the procedure she followed in order to "honey-fy" her sound on her debut album "Contact, want, love, have", while I find much more funny the following tracks "Strawberry Underlay", whose stop'n'go progress is really brilliant, and the amazing "Wakeup Sequence", where she hacked a sort of 8bit Atari-like quacking by means of vintage drum machines, funky melodies and distorted guitar synth. The digital version includes a remix of "Mega Church" by Perc, whose hyped distortion didn't really enthuse me, a nice blunt VIP version of "You Won't Find It Here" and the amazing remix of the same track by Alex Deamonds, who seems to have roughly recorded it inside the room which was adjacent to the one where the party was running before adding a wonky melodies and a repeated "oh" which seems to come from the sore throat of a robot.
Artist:
Foundation Hope / Council of Nine / Alphaxone / Coph`antae Tryr
Title:
Tomb of Empires
Format:
Download Only (MP3 + Lossless)
Label:
Cryo Chamber
(@)
Rated:
This new release from this swedish dark ambient label is a sort of 4-way split release from artists that, except from Alphaxone, are new from this label. They are represented by two track for each project and express a way to search a personal path in the now formally established genre of dark ambient.
The most impressive outfit is Coph`antae Tryr, almost unknown at least from a google search, with "Comprehended", an evocative soundscape whose constructing elements are something between drone and guitar oriented, and "Nothing to Near", a quiet and dark track based on carefully constructed sound closer to some forms of doom metal than dark ambient. Council of Nine opened this release with "Chimes of the Unfortunate", a track closer to the lines of this label, with heavy basses and evocative samples and closes it with "Blood Lit Skies" where the basses are replaced with noisier sound lines, perhaps from field recordings. Foundation Hope, with "The Kind" and "The Beacon", gives the most musical complex tracks as they use drones, noisy sound and melodic lines with almost a narrative in mind.
Alphaxone, with "Mysterious" and "Near to Nothing", gives the most quiet and cinematic tracks of this release with the clear samples that seems foley sounds.
With four project with a clear musical profile, this release is more enjoyable than typical release of this genre, as it's really multifaceted. It's really worth a listen.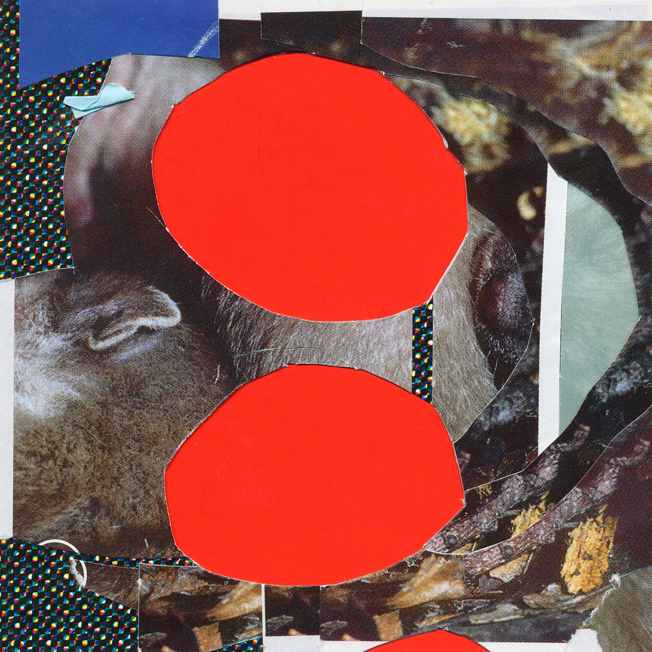 Artist:
Matthias Grübel
(@)
Title:
The longest year in history
Format:
CD EP
Label:
Audiobulb
(@)
Rated:
This EP is presented as way to depict the spaces that defines "the speed of our lives" i.e., where we spend the most part of our lives and are related to the concept of routine. So, it sounds as a sort of ambient music but, in fact, is a sort of pop techno.
"Into Clouds" opens this release with a slow beat and a female voice creating an hypnotic mood. "Sing" is a melancholic track driven by a techno rhythmic line. "Close" is based on a sort of ethnic beat using metallic sound. "I Felt Weird" closes this release with layers of synth creating a folding atmosphere. The digital edition of this release features a couple of remix of "Sing" and "I Felt Weird" that, apart from the Zachov remix, are more dance oriented than the original tracks.
This release is an average quality release that could be interesting for party oriented mix tapes or dj set but I hope than a full length release could be more enjoyable for music listening.