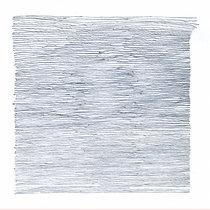 Artist:
Gintas K
(@)
Title:
Low
Format:
CD
Label:
Opa Loka Records
Rated:
This release from Gintas K is an exploration of a form that could be vaguely defined as glitch but with a sharp sense for the construction of song. The track of this release are short pieces where sound elements which are usually used in long composition are deconstructed into miniatures that could be even enjoyable by listeners of more conventional music.
Upon a context of small noises, "pri" exposes an almost pop melody while "pazr" relies on a slow theme and "git" is almost a noise song focused on sharp sounds. The accumulation of sounds makes "tas" a track which start quietly and ends in a surrounding way while "geras" is based on sustained sounds. In his complexity, "po" sounds as a minimalistic piece and "jodds" oscillated between clean sounds and distorted ones. "gg2" uses the amplitude envelop to creates oscillating masses of sounds and "ziu" uses noises without creating a thick mass of sound but instead generating a sort of melancholic melody while "arsi" is an aggressive track constructed with the same elements and "zrtQEW" closes this release with a quiet ambient watercolor.
This album is a nice example of hijacking an experimental genre into a vague form of pop music without being trivial and with an impressive sense of measure. It's really worth a listening.