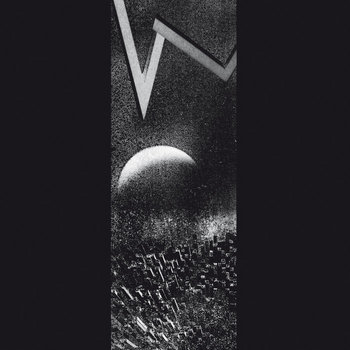 Artist:
Rara
Title:
W//\TR
Format:
CD
Label:
Zoharum
(@)
Distributor:
Alchembria
Rated:
While Rara started as a solo project by the guitarist Rafa Skonieczny, it's now a trio with Micha Pszczókowski, guitar and synth, and Mikoaj Zieliski, bass, and the result is a sort of avant rock music where the canonical pop song is deconstructed to permit some free departures. While there's a couple of instrumental tracks which are more experimental in nature, the major part of this release is focused on long section for guitar mostly developing what is called in other contexts as process.
The slowly deployment of "Echo planety" stands at the crossroad between drone and ambient filling the aural space until the listener is completely floating. "Pasaerowie wiatru" is instead almost a rock track based on acoustic guitar featuring a crescendo resolved in a second dance part based on beat and synth. The acoustic guitar recorded on a beach, or so it seems, of "Szepty w gowie Elly Brand" introduces the first proper song of the album followed by a brief atmospheric interlude, "Za mg bia #1", and another quiet track "Przynie to z nocy" featuring the voice of Kuba Zioek and catchy synth lines. "Budowniczy ruin" returns to territories closer to some rock but with a sense for development closer to minimalism. "Za mg bia #2" is another atmospheric interlude while "Gen planety" closes this release with a pop song.
Almost equally divided in experimental aims and pop allure, even if it won't turn up in any end of the year playlist, it would stay in the cd player for a while. This is music for the masses but not popular.