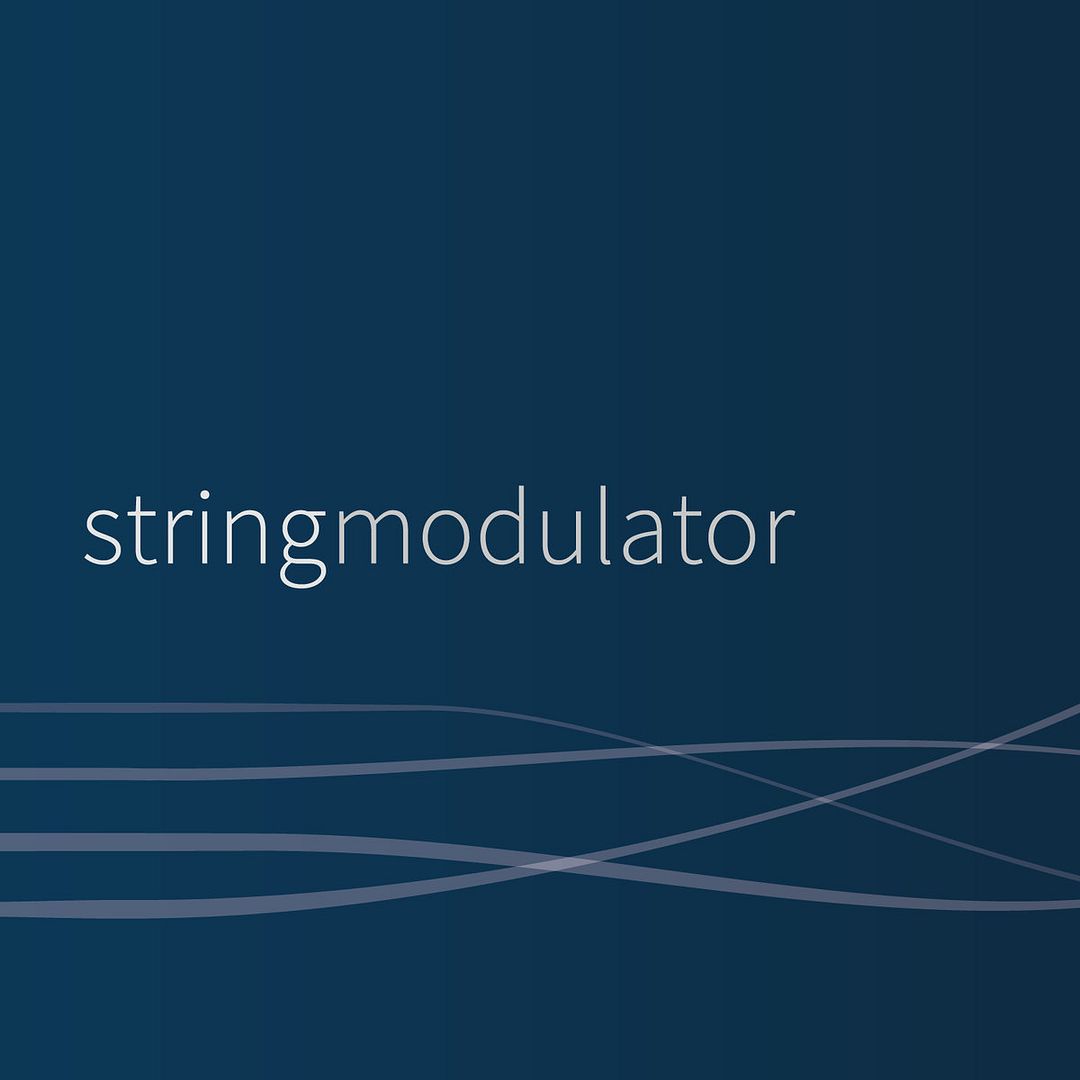 Artist:
stringmodulator
(@)
Title:
stringmodulator [EP]
Format:
CD
Label:
self-released
Distributor:
Bandcamp
Rated:
German musicians Jan Quednau (bass) and Fabian Chmielewski (guitar) compromise stringmodulator, an experimental music duo limited to ten strings. At 41 minutes, their first EP is quite possibly the longest EP I've encountered to-date, though in fairness the time spent listening flew by.

Lengthy initial track 'flow' does just that; at nearly 19 minutes, a number of motifs and patterns are established for a few minutes, never over-staying their welcome, and enveloping an organic continuance that is steady as a river (flows). At numerous times I found myself marrying 'flow' to an imagined crime-thriller film. For example, I could envision it functioning as dramatic underscore to certain scenes in Michael Mann's 1995 film "Heat," especially during the more pulsating/grooving moments.

Second composition 'OZEaN' is more contemplative and solemn. Almost call-and-response in nature, Quednau frequently sets the tonal stage with highly-treated, wandering basslines which Chmielewski answers with various guitar utterances that range from driven harmonics, feedback yelps, and clean, jazz-voiced chords. And then, somehow, we ultimately end up modulating into a miniature funk workout in the final minutes.

The final track is a live version of 'flow' that coalesces the most brash moments of the studio version and pushes them closer to extremes, alluding to an everyday four-on-the-floor pulse. Though purposefully limited by its instrumentation, the debut EP by stringmodlulator takes enough left turns to be enthralling, and overall satisfying.