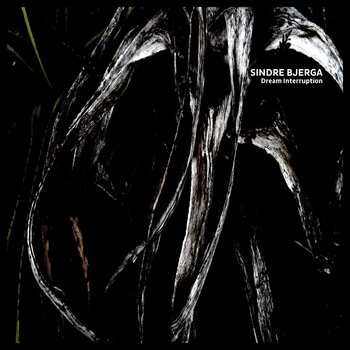 Artist:
Sindre Bjerga
Title:
Dream Interruption
Format:
CD
Label:
attenuation circuit
(@)
Rated:
Sindre Bjerga is an electroacoustic improvisation who works mainly with cassette players and amplified objects and his style is something closer to drone rather than to the destructured language of EAI. This release from Sindre Bjerga is an improvisation recorded during a tour of the Baltic which would represent an awakening from a dream.
Quiet noises and metallic sounds opens this release under a field recording background and, when the voices, mostly distorted by the slowing down of the tape, enter the scene there's the apex of the first part of this release. The second one is a quiet and meditative part based on quiet and isolated sounds while the third part is a drone that seems to enhance the noises which were the background of the part.
With a solid narrative: the falling asleep of the first part, the dream of the second and the rude awakening of the third, this release is a good example of how improvisation is not a casual juxtaposition of sound but is a movement with and end. It's worth a listen.