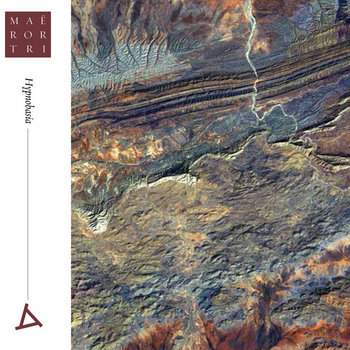 Artist:
Maeror Tri
Title:
Hypnobasia
Format:
CD
Label:
Zoharum
(@)
Distributor:
Alchembria
Rated:
The tape "Hypnobasia" was originally released in 1992 by the Italian label Old Europa Cafe and, according to the liner notes, was dedicated to all dreamers and this music is indended for nightmares and flowings. This is raw material, at the production level, so it's more visceral than thought, and is an opposite approach in respect to the one used in "Sensuum Mendacia" reissued with this release, and it's something vital.
The noises of "Vermis" open this release with an approach that overwhelms the listener as the track is a bunch of sounds piled up until they form a thick mass. "Drowning Into Hatred" starts as a more meditative track but evolves in an aggressive final part. "Tormentum" develops noises as they were sound while "Athanor" is a long drone track based upon noises slowly evolving. "Nuntius" closes this release with another meditated assault. This release collects also three tracks on compilations: "Augurium" which continues along the lines of the previous tracks, "Ecstatic Singing" which is more drone oriented and "Exilitas" that sounds as an outtake of "Sensuum Mendacia" as it's a track as hypnotic as a little unrelated to the rest of the release.
I quote the same statement written for the previous reissue: an obscure gem from the past which could sound underdeveloped at a structural level but reveals choices in the sound palette that anticipate their mature result some year later. It's really worth a listen.