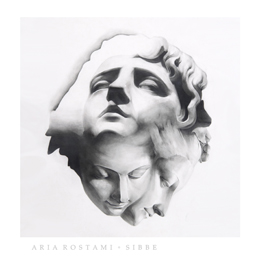 Artist:
Aria Rostami
(@)
Title:
Sibbe
Format:
Download Only (MP3 + Lossless)
Label:
Audiobulb
(@)
Rated:
As stated in the liner notes, this album is based on the relationship between America and Iran from the viewpoint on the artist's status of being a child of immigrants from Iran. This is related to the concern that his viewpoint is based on how Iran is narrated from other immigrants or media. So, this album is partly based on field recordings sent to Aria Rostami from Tehran or other Iranian cities and it's a demonstration of how technology can connect different cultures.
The gentle texture of "Delta" introduces the listener in a sonic environment centered on little bells suddenly covered by noise samples until their return in the final part of the song. "Sibbe" features recordings of folk iranian music, or so it seems. "Sibbe II" is developed from layers of samples and "Sibbe III" is a static soundscape featuring small distant beats. The sequence of the three part of this track reveals how some sounds are culturally associated to media's vision of middle east. The first part of "Nosferatuva" is based on a sample played as it's a punctuation mark while his second part is a quiet but dark soundscape. "Vietnamoses" is based on field recordings used as an introduction of a sort of oriental beat or the occidental perception of it. "Crwthrúd" closes this release reworking that sound of string instruments mostly known to be present in the OST of some iranian movie.
This is a release which reminds how sound is bound to some cultural codes of habit based on what is absent in another one. So, this is not only an enjoyable release but also an important one. It's really worth a listen.