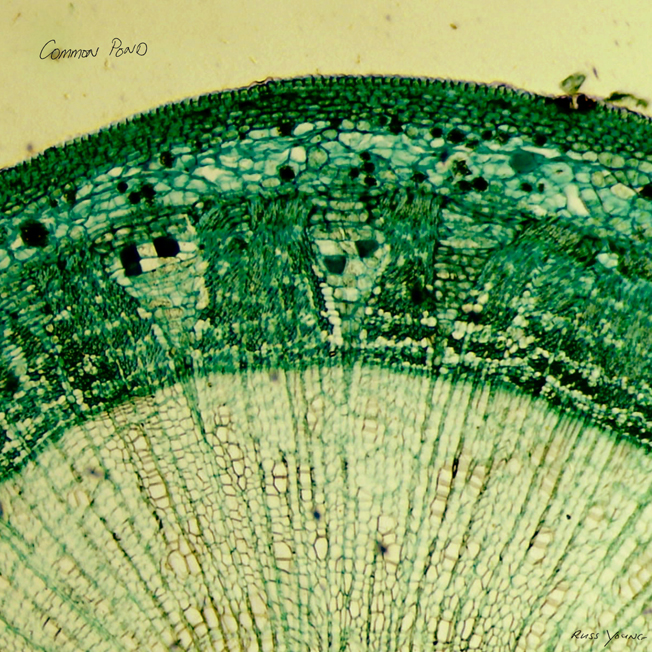 Artist:
Russ Young
Title:
Common Pond
Format:
Download Only (MP3 + Lossless)
Label:
Audiobulb
(@)
Rated:
This new, download only, release from Audiobulb is from an UK producer that introduces himself as someone "trying to create forms out of found audio" i.e., everything recorded in some form. According to the linear notes this release "try to create an image by assembling manipulated audio sources" that is a engaging statement as, in order to express image, there's a necessity to use strongly recognizable sources and a way to made the references clear to the listener. Unfortunately this is not always obtained through all this release.
The gentle sounds of "Cricket Pitch" and "Hewson Road" opens this release depicting a quiet landscape using two elements: a drone acting as a canvas and found sounds creating forms. "Lamy's Sound & Light" is a static soundscape while "Belmont Transmitter" is based on a single loop with little variations. "Common Pond" and "East Bight Stones" return to the form of the first tracks while "Phil's House", entirely based on field recordings, sounds as the only track that properly fulfills the linear notes' premises. The drones of "John's Bike" acts as a prelude to recording of a starting bike and "Observatory Roof" closes this release with small samples and sounds gently closing this relase as it started.
Due to the variety of sources and musical development it sounds more like a compilation than a proper album but this acts a costant reminder for the listener, only with headphone is possible to note the layers of small noise creating the textures of the track. Not only for fans and collectors.